Poll: What Kind of Monitor Do You Use?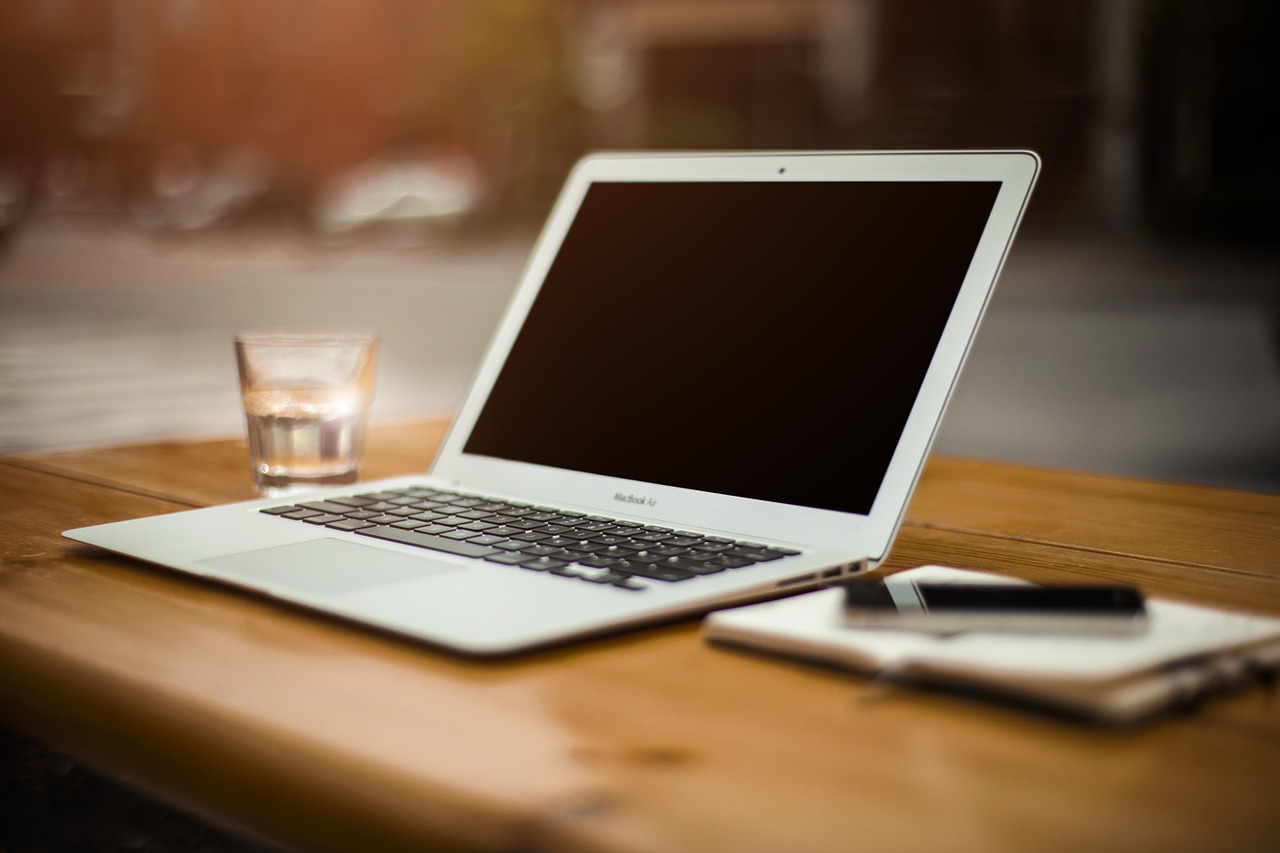 Right now I am travelling for family reasons, so I have been working on my laptop for the past three days or so. Let me tell you: those were three painful days. I just can't stand to work on such a small screen anymore, and my productivity was probably cut down in half.
The biggest factor for me is screen resolution. I find that with 1920×1200 or higher you are able to work with multiple windows at the same time, reducing the need to switch back and forth and increasing your productivity. That is why I am planning to get a 30" Dell by the end of the year, which has 2560×1440 resolution.
An alternative is to get dual monitors (or triple). Many people seem to prefer such a setup, but for me it didn't work quite well. I find it a bit distracting to work with two or more monitors at the same time, almost as if my windows would be scattered (as opposed to grouped together on a single monitor).
What about you guys though, what kind of monitor setup do you use at your work/home office? Feel free to drop a comment to expand on your answer to the poll.
Browse all articles on the General category
40 Responses to "Poll: What Kind of Monitor Do You Use?"
kalyan

I use dual monitors at work, 29 inch Asus ones and we like it. All our colleagues have such set ups and it helps us a lot. see with dual monitors, we can keep multiple windows and browsers open and work on at least two windows at the same time with same keyboard and mouse. It's more helpful if we are working on some accounts and we need to verify or crosscheck some data. Personally, I also like to have two monitors. Currently I am using my Laptop with 15″ but planning to install another connected to my Laptop.

Melvin

I use a 20 some inch dual monitor but my main monitor is my laptop since i really really feel comftable using it.

Web Marketing Tips

If you are professional blogger than try 2 or 3 monitors to enhance your productivity.

Mummy Ninja

I'm using a dual 27-inch Samsung LED monitor. But I used to work with my 15″ Macbook. Because it feels like I'm not working even if I'm actually working. You know what I mean. I can go anywhere I want if I'm using my laptop, I can go to my living room and work while watching movies, I can multi task even if my laptop's monitor is not quite big.

But if I'm using photoshop or doing a lot of picture editing and layout design, I'll stick to my dual 27-inch desktop. 🙂

Salman

Currently use a 15″ CRT monitor but plan to switch to a 17″ or 19″ in near future 🙂

Chris

If I'm using my laptop, it's screen is only about 152, guess I'm not over compensating for anything 😉

Although my desktop is hooked up to a 20″ Samsung I originally bought as a TV moniter haha.

Vickie Medley

This question couldn't be more timely. We have just moved into an RV full time and put our desktops in. We are now back at the drawing board to figure out a better fit. Our screens are 26″ and just overwhelm our working area. When you include the towers, it's more than crowded in here.

I blog and we also do our business from the RV. We are open to any suggestions any of you have to make this more compact yet workable. My husband is probably going to use his new 17″ laptop. I have a small HP net book that does the work but is hard on the eyes because of its small size.

sooze98148

I use a 27″ at home but occasionally use my partner's 36″ — 36″ is WAAAY too big.

At work, I'm using a 15″ flat screen which is OK for this contract (through September). IT has all the desktops locked down so I can't change the resolution. Interestingly, EVERYONE has the same monitor, including the president, vice presidents, etc. I'd like to see what IT uses but they're a few miles down the road.

Sridhar Katakam

21.5″ iMac.

Tina

I have a MacBook with a 13 inch screen. It's light and I can take it anywhere, including coffee shops. Also I can sit in any chair I please in the house.

Web Marketing Tips

@ Atish

Just buy another 17 inch and enjoy the power of 2.

Believe me you will like it.

RYCJ

I am far more productive with a larger screen… and two is even better. About the only thing I can manage on a pin dot screen is playing computer games… which of course isn't productive one bit.

Toni @ PC Deals

Now I still use Acer 15.6 inch LCD and i plan to buy 20-inch

Harrison Li

I've never used anything wider than 15 inches should I say, but I'd reckon a 20 or so one could do me well 🙂

Web Marketing Tips

More and more people started to using double or triple monitor.

Now this is really impressive, I must say.

Tom

I have a single monitor at home and work but have used dual monitors before. If I had the choice, I would pick dual monitors. Oce you set it up it gives you so many more advantages than a single screen can.

For instance, you could be on the internet as well as looking up information you have on your computer like an article or a Microsoft program, Google program, etc.

Manesh

17 inch Samsung. But this is too short for a graphic software. Have to buy a big screen for home.

Daniel

I have a tiny(I think around ten inch) net book rigged up to a 20 inch Samsung led Flat-screen. I tend to stick with the larger screen now, as I much prefer it to having to squint my eyes on that tiny net book screen. I had been working on my main PC HP desktop, so I thought I'd borrow the monitor for a while. Now I much prefer the larger screen. Also, I prefer the net-books keypad over the bulky keyboard of my Desktop. So I have come up with an interesting combo.

Cristian

I am using a samsung 22″ lcd at home, a 17″ lenovo at work and a 15″ display on my laptop.

Anyway, I voted for 21 to 23 inch, since most of my online activities happen at home. I definitely work better with a bigger screen.

jorge jacobo

There is a reason why I hate smartphones (screen size). Right now I am using a 19 inch, but I going to try to get a 24 inch at least.

Trung Nguyen

I'm using a 17″ HP ProBook, It look very small but I think It's very flexible. What about your monitor?

Paijo

I use 17 Inch, But if i read an article in website, i used to click Ctrl & + button to enlarge browser resolution!

Atish

17 inch but planning to buy 24 inch LCD.

Rob @ BROcrastinator

College student using a 17″ Dell XPS laptop pretty much 100% of the time. Don't mind it, but would definitely enjoy upgrading to a home based blogging computer with a big screen.

Raghu

Dual Monitors (20″ and 17″). Planning to upgrade 17″ to 20″.

Michael

I use two 24″ monitors from Dell. I made the decision back when switching from CRT to LCD. I was going to spend good money on monitors considering how much time I spend online. So I made sure to get a monitor with good LCD technology opting for IPS which was expensive back then. eIPS is the way to go nowadays. TN panels offer limited viewing angles and are not as good for multiple monitor setups.

I mean this is how I make a living so I felt it was worth every penny to spend extra on monitors. The increased work space is amazing for productivity.

I've had these monitors for quite awhile now though. When I upgrade I will probably go for either two 30″ monitors for the increased resolution or three 27″. The 24″ monitors I have currently are at 1920×1200 resolution.

Ricardo Nuñez

I prefer 24 and up in my desktop. I don't like dual monitor, but that's personal preference. I already have laptop on the side for other things.

Kelly McCausey

I have a dual monitor PC and an iMac on the left. I love it when I'm trying something new – I can have instructions or videos on one monitor while to work along on the other 🙂

I also like to have social media streaming on one side when I'm working – unless I need to focus tight – then I turn them off.

Shawn

I think a better question would be "what resolution are you using?" I have a 15.6″ monitor on my laptop that displays at 1736×768, and a 17″ mac at 1280×1204, and a 17″ LCD at 1024×768. No display's over 17″, but all have different resolutions.

Personally, I rely on this page when designing sites to keep things accessible for the masses…

Manuel Perez

I currently use dual monitors at home but only because I dont have room for a third. At work I use three monitors. It helps me with monitoring my networks. I have the monitors in one window and my email in another and my work window is in the middle.

Makes life so much easier when you want to multitask.
Comments are closed.