Poll: How Many Hours Per Week Do You Work on Your Blog?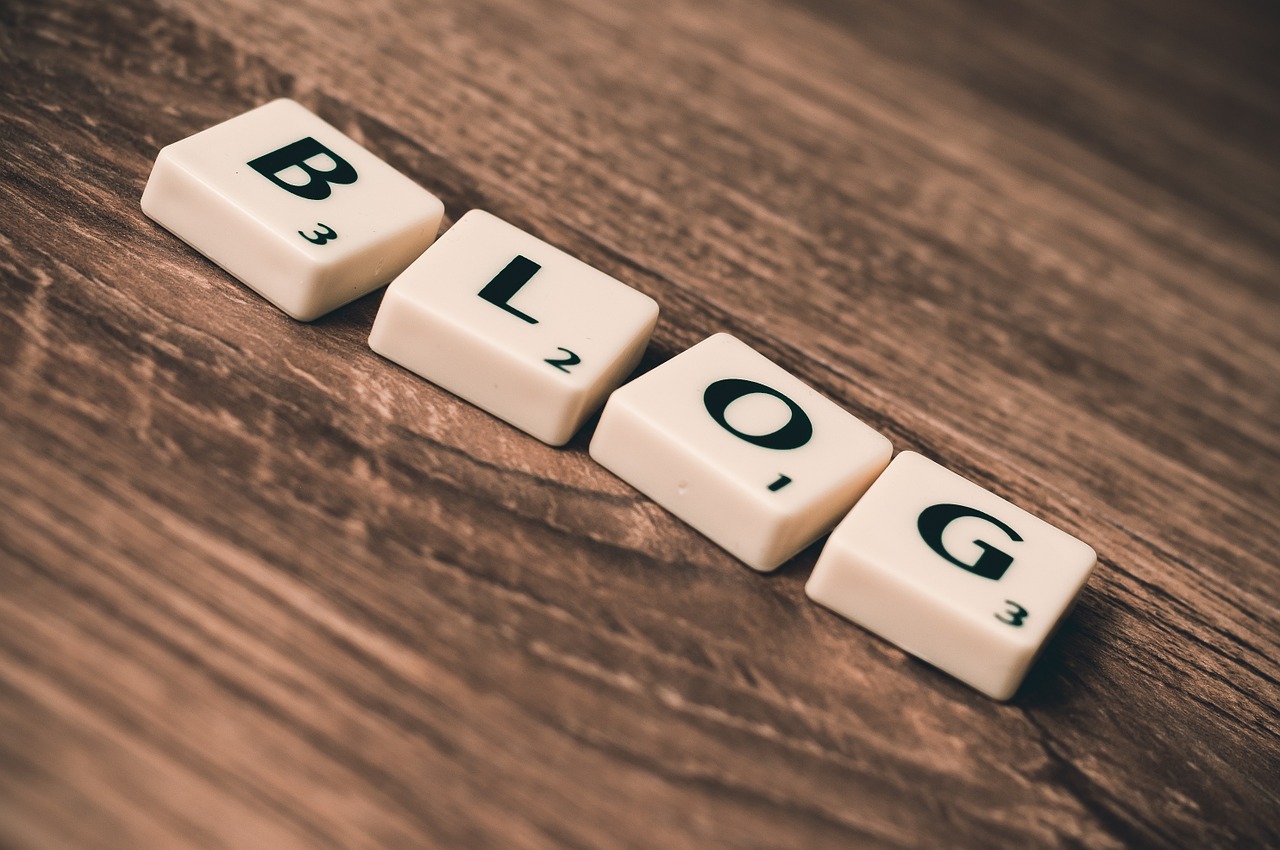 If you have been blogging for a while, you probably noticed that it is a time consuming activity. Writing the content alone will take a lot of work. If you want to make your blog popular, though, you will also need to promote the blog, work on the design, interact with your readers to build your community and the like.
Thinking about that I figured that we could have a poll to discover how many hours most of us are working weekly on hour blogs. I opted for the weekly time frame because I know many bloggers who also have a 9 to 5 job do most of their blogging on the weekends.
These days I am working around three hours per day on the blogs, by that is seven days a week, so I am in the "20 to 40 hours" bracket. What about you? Have your say in our poll and feel free to leave a comment as well.
Browse all articles on the General category
46 Responses to "Poll: How Many Hours Per Week Do You Work on Your Blog?"
Blake @ Props Blog

@John Moss – I can relate. I'm fairly tech savvy though, so I can normally work my way through the problems. I figure if I take the time to learn the code behind the scenes, I'll be able to customize my site even more later. It should also speed up the process if I start another blogging venture later.

If you're on the problogger forums, don't be afraid to ask questions. They claim it is there to help people. I can't imagine the moderators putting up with people giving you a hard time. If anything I'm sure there will be several people happy to come to the rescue.

Aqeel Syed

Blogging is my full time job, had to work on my personal as well as client blogs so I work 80 hours +/- a week on blogs writing content, managing hosting, different aspect of WordPress and off-course promoting these blogs.

Casey @ wptemplates.net

I probably spend more than 8 hours/day online. I spend most of time on template coding and design. This would probably go on for another 3 months. Hopefully I would be able to reach my target on time.

K. Praslowicz

Each larger weekend post on my blog takes me roughly two pots of French Press.

Hesham

I will have to say I work over 40 hours per week on my blogs, I believe that time is one good challenge for me as I own more than one blog! and the time is not only for posting but it's to network and add comments on other blogs as well which I consider a good support for my blogs and I can add it to my blog working hours!

Karen, author of "My Funny Dad, Harry"

I have three blogs and am currently on short-term disability from work so I am above 40 hours a week right now, but when I am working, it's more like 30 hours a week.

Boerne Search

Good, I'm not at the bottom of the list. Thou I could spend more time on it. 😉

Kane

Ben

I average about an 1 hour a day working on my blog. Used to spend 20 to 30 hours a week until I fiqured that there is more important things in life than blogging. Life is good.

elmot

I am still spending lots of time actually blogging everyday, almost 5-7 hours! That is because my blog is still new and I am setting up 2 new blogs.

But hopefully before the year ends, I could cut down my blogging time to maybe 2-3 hours a day.

John Samuel

It seems that a significant number of people spend 5-10 hours. Even I belong to the same category

Dana@Online Knowledge

I work over 40 hours per week because my blog still new one. It may reduce after my blog in stable state.

Kathleen

"I work over 40 hours per week because my blog still new one. It may reduce after my blog in stable state."

Me too. Actually I work 48 hours per week to be precise. 🙂

Shvetic

Hah! I spent about 3-4 hours per day I think. Most of this time I try to write articles, it takes many time to think what really i want to tell in my posts)))

Zeeshan

most of time is invested in finding what good for my blog.it like hit and trial.although i read other blogs i find same things dont work for me

John B. Moss

I agree with Blake; it seems a lot of time is invested 'up front' to get the blog set up. But I also find myself spinning wheels, since I have nobody to discuss design issues with, nobody I know who I can ask questions of related to what I'm trying to do…

I tried joining a few forums, thinking that I might find help there, but instead I feel intimidated because I either don't know the right questions to ask, don't have the buzzwords down, or have trouble interpreting the answers because of a general unfamiliarity with the plugin options, the technical setup solutions (do I need to apply this answer? does this solution apply to me?), or a combination of all of the above.

I do spend a lot of time reading documentation, experimenting, attempting to polish what I have created. A lot of my time is simply trial and error as I work to develop my content.

Although I said I spend 20-40 hours a week (I do), close to 25 of these hours is spent in trying to get the blog's appearance where I'd like it to be, and only 10-15 hours on content. I sure would like to switch those stats around, and get to a point where 95% of my time is spent on content.

In the meantime, I read your tips (thank you for that) and try to apply what I'm learning.

Chester

24/7. Hehe. That's for sure. I'm hooked. This is my way of living so I put my full time and effort on it.

Lee Ka Hoong

I used to spend 10-20hours a week on my blog, or 1-2 hours daily. I'm working part time for my blog, so that's the time I can spend on my blog, I hope I can have more time for it, perhaps in future since I'm working full time (day job) and studying part time (construction field which relates to my day job).

Thanks,
Lee

David

I do 2-3 hours per day, but most of that is reading. We're a news blog, so it takes a lot of reading and sorting before I can settle on the 2-3 short posts I will make each day.

Young

I have nothing to do except blogging.

Bob Bessette

I think it averages about 5 hours + per week because I also have a full-time job and typically post once a week. When I post I want it to add value to my readers. My name is associated with each of my posts so I try my best over the week to develop a decent, well-thought-out post and put it all together over the weekend and publish. I'm really enjoying the process.

Best,
Bob

Dave Doolin | Website In A Weekend

30 to 40 hours at least.

Then again, I'm building out a system right now, and still filling in what I consider foundational content. So I'm basically working on it all the time.

By year's end, I may be able to cut it down to about 3 hours/day, 5 days a week, on average. What that really means is knocking everything out for the week on Monday and Tuesday.

Again, a big hunk of my time is being spent hammering out process. It will go down in the future.

Make money blogging | blogging for money

I live on my blog, so definitely more than 40 hours a week.

@ Blacke, I agree. Once you get your traffic (both organic and word of mouth) you won't need to spend too much time on your blog.

I'm sure Daniel will agree on this one. One of the hardest task when it comes to blogging is to promote a blog, isn't it Daniel?

Robert@PNG

I spend way too much time under the hood of WordPress. Gets me into a heap of trouble with wife – no time for much else!! As I dig and dig – I just find more and more. Have come to the conclusion that content is a necessary "evil".

R

V.C

I actually work on my blog around 7 hours per day =.=
So I am in "over 40 hours".
That's quite over my strength.
I wake up early and go to bed very late and exhausted.

Jacques//An1ken

Well depends how many articles I have to do, I do about 9 a week so I spend about 10-20 hours on my blog each week, sometimes more sometimes less. All depends on the situation.

Dan LaCloche

On an average, I'd say 5 hours per week. As someone who works with client remotely, I use my blogs to let people learn a little bit more about me and my style.

Purushyottam Ghosh

I work almost 6 hours per day, 5 days a week, on my blogs. 😀

BTW, an off-topic question, if you don't mind: I see a checkbox "Subscribe to the Daily Blog Tips newsletter " here. Which plugin do you use to create that option? Thanks for the help. 🙂

Oscar – freestyle mind

I would say 5 hours on the blog per week is what I spend, but then I spend more time thinking on ideas, branding and promotion. I would ideally spend 7-8 hours per week creating valuable content, that's my goal.

Aftercancer

I know I spend more time on it than I should. I work full time so I do a lot of my blog work over the weekends but even if I didn't work full time I think there still wouldn't be enough hours in the day.

Raivyn

I spend about 20-30 hours on it each week.. didn't realize it was that much until you asked. It's a constant work in progress, and I feel like I never have enough time to work on it.

Nicholas Cardot

I spend way too much time on my blog. LOL. That's for sure. Good idea for a poll.

Blake @ Props Blog

It seems like there is a lot more time devoted into getting started than maintaining. Getting the theme and logo setup take time. Getting all your facebook/twitter/linkedin accounts setup and working takes time. Marketing your site, commenting other sites in the community, and networking takes time.

Once traffic is solid, a theme/brand is developed, you can focus more on just writing content. I also think when you can just sit down and focus on writing content, it's easier to put out more content than when you're doing everything all at once.
Comments are closed.