Should I Use My Personal Name or My Website Name on Twitter?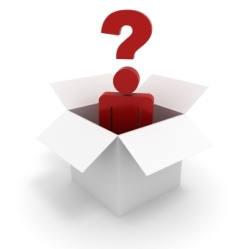 This post is part of the Friday Q&A section. Just use the contact form if you want to submit a question.
Satish asks:
Do you think using your real name/surname in your Twitter ID (or any other online profit) is good, or using your company/website name is preferred?
Good question, and one that I have considered in the past already. As usual the answer is "it depends on the situation."
More specifically, it depends on your business model and strategy. If you are a web publisher or a business owner and you have a core brand, then I would use that brand all over the place, be it on the Twitter profile, on YouTube, on the business card or on your email signatures.
One example of this is Shoemoney. He has several websites and projects, but they all gravitate around the "Shoemoney" brand (and not around his name, Jeremy Schoemaker). To reinforce his brand he uses "Shoemoney" whenever he can, and it is working pretty well.
I also believe that this is one of the soundest strategies you can have. Focus leads to power, so if you focus on a single brand you will make it very powerful over time.
Sometimes, however, people will not want or be able to use that strategy. The ones who might not want to use it are self employed people like consultants, painters, artists and writers. These folks make money thanks to their personal brands, so promoting their names would be preferred.
People who are not able to follow the strategy mentioned above are the ones who have scattered properties. I include myself in this list. Daily Blog Tips is one my brands, but I also have OnlineProfits.com and some smaller projects, so I decided to use @danielscocco on Twitter, making it possible to talk about any of my projects under a single profile.
Over time, however, I will try to change this and focus on a single brand (probably OnlineProfits), trying to build a solid business around it.
What do you think? Do you prefer to use your personal name or company/website name? Feel free to answer to Satish's question on a comment below.
Browse all articles on the Q & A category
39 Responses to "Should I Use My Personal Name or My Website Name on Twitter?"
Allan Ward

This is something I've been thinking about for a while. At the moment I have one Twitter account using my name – AllanWard. I have a couple of web sites that link to that one Twitter account so when I post an article it sends a message out via Twitter. People also have the option to follow me on Twitter via the Twitter buttons on my web sites.

My blogs are about different topics, so some people follow me because of one topic, but others follow me because of another topic. The subjects are diverse enough that the people who like one may not be interested in the other.

Because of the diversity in my blogs, I'm thinking of creating a new Twitter account for one of my blogs. In this account I'd only tweet about things that are relevant to the topic of my blog. Over time I'd expect this would attract more targeted followers.

Your long term vision for your website also needs to be considered. If you're wanting to eventually sell the site, having a dedicated twitter account with thousands of followers that is part of the sale must help to improve the sale value.

Gina Cuclis

With Twitter, and all social media, being genuine is key to being credible. Being a faceless brand is fine if you're CNN or the NYT tweeting headlines, but Twitter is about having conversations and therefore being a real person behind the Twitter handle.

Suzanne Franco Land

I've struggled with this same decision … and I'll be making some decisions on this here soon … add to the mix that I just got married so that changes my "name" too 😉 Thanks for the thought provoking post – it's always good to hear what others are thinking when it comes to our online businesses. *SmiLes* Suzanne

jennifer888 @ Negotiation Board

I use a combo of my personal name with my business name so that people will connect my business with an individual: jennifer888 @ Negotiation Board. I try to be consistent about using the same name so that members of the online community will recognize it over time.

Scott

I can't believe you just posted this. I was just out cutting the grass wonderingif it was a good idea or not to mix my personal names with business accounts on Twitter and Facebook because now I have old friends wanting to become my friends and people asking what my Twitter name is and they go huh?

Great post

Rocky

I use my blogs name "bloghob" on my twitter account. I have no idea which one works best but I have read an article that if you want to publicize your blog using twitter then you should use your blog name.

Raivyn

I use my stage/internet name. I guess it could be considered somewhere between business and personal.

Pascal

In current times, Social media has become powerful marketing platform. I want to tell two points here.

1. If you are having some products or services to offer people via your blogs or sites, then try to make your brand name in social medias. It will build you strong brand.

2. If you are writing blogs to help people or sharing your thoughts, then do use your own name in social medias. When you be human more than your company name on these medias, people get involved more generously with you and your content.

adarsh

I use my name for my personal twitter account and my blog name for my business blog account. I do agree that having twitter account separately takes a lot of time. But for me separating my personal tweets and business tweets are important.

Boerne Search

I use my business name and logo. I like it and it seems to work. So I;m going in that direction.

Kane

Web Marketing Tips

Certainly this is totally depends on your project. Many people wanted to have as many twitter accounts. They have one account for each assignment, so that they can easily control them.

Anish KS

I am using my username (using in forums and blogs) in twitter.

DoktorThomas

This is not an either or question.

Let us say you have a site ebooks4sale.com; your name is Angst Author and your hot e-book is "Stopping Federal Incursion of Personal Liberties." Pushing the domain name will have long range implications for profit since books fall in and out of fashion and many authors books might be sold there (not just yours). Using only your name, Angst Author, may message your ego but you remain disconnected from your hit book and and main sales vehicle, the domain book seller. Relying on most of the people who use the net and TwTTr to be curious about your book by the title appearing as poster is a highly fallible proposition, since the non-readers are likely not to care at all (to wit, taxpayers in the USA who are actually losing their rights under the current regime don't care). If you have in addition blogs that support each these three entities, you now have six endeavors that you are marketing. No one solution serves each of the six projects equally. Each, if successful, is likely have its own style, brand and audience. Even if you group them under a larger corporate shell, All My Businesses Group Inc., the right path to travel remains unclear (and you have now a seven-headed monster). KISS!!! Take each in its own time, space and message. Juggle, juggle, juggle. The inherent popularity in each will dictate whether you are TwTTin' as the signing author, the book seller, the person, one of the three bloggers or the CEO of the controlling corporation. The "who" choice is all about feel. Do what feels right; use that name/title/ID that feels right for the project at hand. No one theory or hierarchy will work for all cases and certainly not for everyone. The art of success is part choosing, part timing, part luck and dependent on the creative moment. No hard formula works; only the "genius" of the creator feeling the inspiration prevails.

Harrison

Unless your name is a "brand" then you're better off using a product name. Only you know how popular you are.

Dave Doolin | Website In A Weekend

I'm using a "business avatar" to wit "Dr WordPress" for the site linked here. If I ever decide to sell the site for the millions it's so obviously worth… someone else can step in and be Dr WordPress very easily. This is also why I twitter as @websiteweekend for this site.

I use My Real Name on other sites though.

Dana@Online Knowledge

I prefer to use name for personal use, and website name for business use.

Mike CJ

Using Shoemoney and Copyblogger are not good examples, because they are such big and well established players that we all know they are Jeremy and Brian. The problem with smaller brands like us, is that people won't know who is behind the brands, and I think that causes a problem on Twitter as people prefer to deal with "people."

Dan Diggler

A great topics and I saw another article not too long ago that tackled this exact topics. (I apologize I do not have the link!!)

Lasting effects of the post include:

Using multiple twitter feeds for different purposes, especially if a freelancer to keep worklife and personal life serperate:

1. Company/Project/Brand twitter: Post news updates, launch dates, industry news
– This is the face of the company and informs followers of new developments within the company
– Only to follow other owned feed, but for anyone to follow the biz
– A company is an entity with no opinions, those rest with the employees and real people

2. Peronality twitter: Your work twitter where you will post about current work, new skills, recently completed projects, upcoming deadlines, etc…
– This feed is for work related tweets
– Can be used to follow other designer, bloggers, industry colleagues
– This is the feed where the biz interacts to customers, clients, and other followers

3. Personal Twitter – This twitter feed is to stay in touch with family, friends and release personal steam
– Do not use this for biz work
– Follow family and close friends

I like the above scenario for twitter. It keeps personal and work life separate. If I find the article I will be sure to post it!
(Lost my bookmarks in a migration and lost he article.)

Jordan Cooper

On Twitter, I think people are more receptive when they're being addressed by a "person" and not a "company". This doesn't necessarily mean you have to use your personal name, but consider a hybrid of both philosophies.

My username is a "catchphrase" I'm known for in my niche, but I combine that with a personal photo avatar that has my website's logo on the bottom of it. I think that covers the best of both worlds.

Justin Wright

This is something I've debated a few times. I tend to use my own name for a lot of stuff, but decided to create a separate one for our company site. Seems to be working well so far.

GetBrowser

It may bring you some safe problems if you provides your privacy there.

Chris

Cool, thanks a bunch.

Daniel Scocco

@Chris, my advice would be to pick the one that you wanna focus on (either OMV or the freelancing company) and use that brand predominantly.

You can still keep the other projects going, but the focus will be on the core one.

This is pretty much what I am planning to do as well, cause I am in a similar situation.

Chris

Okay, so what's your advice on actually picking a name? My main blog is called The OMV, but I have my freelancing company too. Need to come with a name. Thanks for the advice Daniel.

Crazy Oldie

i dont think its the name people are connecting with, its the content.

Daniel Scocco

@Blake, too much work to have different accounts.

I prefer the approach followed by Shoemoney and Copyblogger to be honest. I am trying to change mine in that direction, as mentioned in the post.

Daniel Scocco

@Chris, I believe having one main brand and some smaller ones is fine, but I would focus on the main one.

I also don't think it is ideal to use your name as your main brand, unless you are self employed and not aiming to create a company/business.

Blake @ Props Blog

I've also wondered that same questions. I know that John Chow uses his name and you use yours, but it seems like some of the other well known bloggers like Shoemoney, Problogger, and Copyblogger all use their sites.

What do you think about having one personal account and one for each site?

Chris

My main brand is my name. My blog kind of has a brand (The OMV) but I'm like you, everything kind of leads back to me one way or another.

I think maybe you can have one main brand and some smaller ones. What do you think about that?

sbunting108

I personally use my username sbunting108 wherever I go but I do have a twiter account for my photo blog but this is only so that people can receive my new blog posts in Twitter.
Comments are closed.