Now You Can Use Facebook To Power Comments on Your Site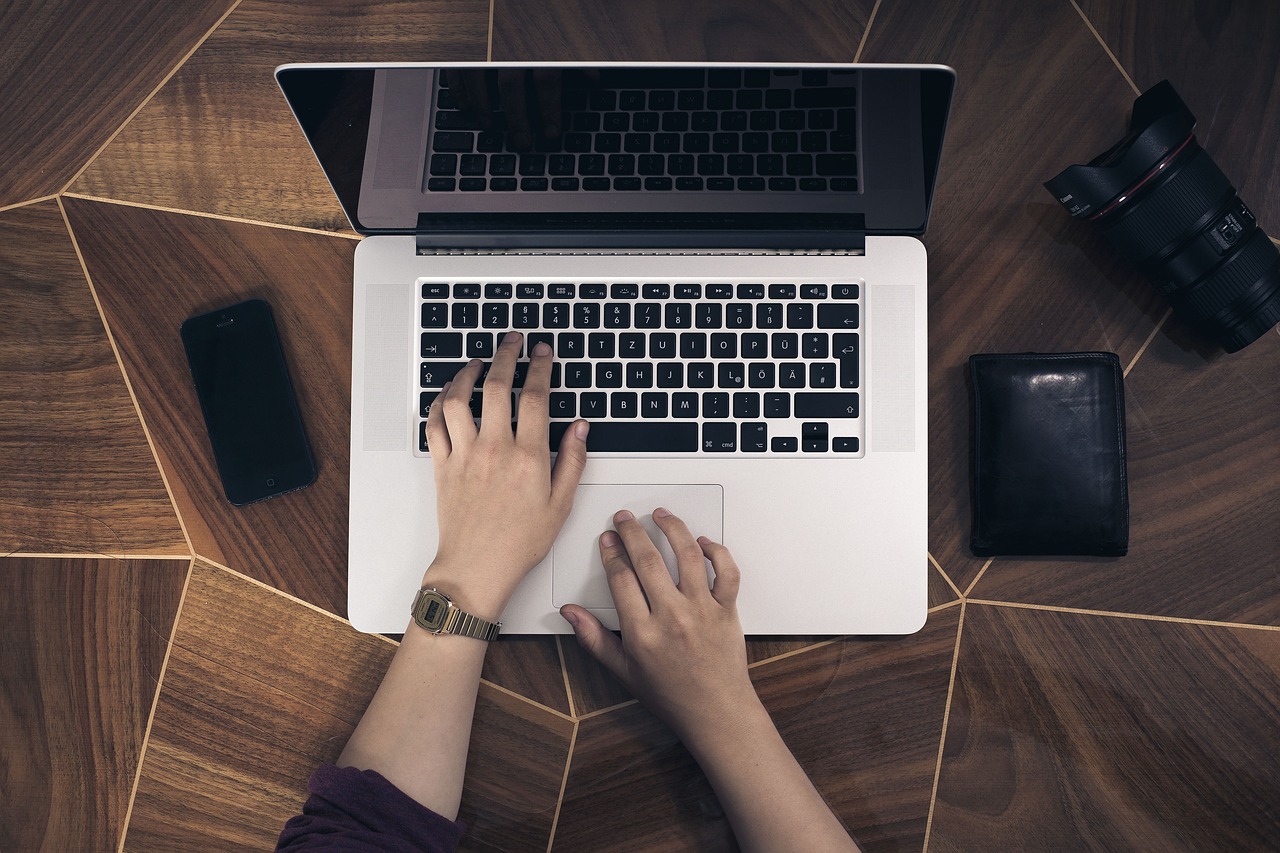 Last week Facebook released a new social plugin that web publishers can use to power comments on their websites. Here are two benefits of using it, according to the official Facebook Comments page (which is where you can get the plugin as well):
Social Relevance: Comments Box uses social signals to surface the highest quality comments for each user. Comments are ordered to show users the most relevant comments from friends, friends of friends, and the most liked or active discussion threads, while comments marked as spam are hidden from view.

Distribution: Comments are easily shared with friends or with people who like your Page on Facebook. If a user leaves the "Post to Facebook" box checked when she posts a comment, a story appears on her friends' News Feed indicating that she's made a comment on your website, which will also link back to your site.
Some large websites and blogs are already testing the plugin, including TechCrunch. In fact they started using it right after the official release, and today the have a post summarizing the results and feeling so far. You can read it here: Facebook Comments Have Silenced The Trolls – But Is It Too Quiet? (by visiting the post you'll be able to see the Facebook comments in action too).
In the past couple of years we have seen at least half a dozen comment systems and plugins emerging on the web, but I don't think any of them became the de facto standard. Facebook Comments might.
Why? Because the previous plugins and platforms only offered small benefits to the web publishers (e.g., easier logins, connection with Twitter, etc), while the Facebook plugin has two big advantages which might swing the pendulum in its favor: a) it reduces the number of trolls around because people need a real identity to comment and, most importantly, b) using it might actually increase your traffic because every time someone leaves a comment on your site that comment will also be published on the user's Facebook stream.
Have you guys spotted the Facebook Comments plugin around? Are you considering to use it on your site?
Browse all articles on the Web Tools category
29 Responses to "Now You Can Use Facebook To Power Comments on Your Site"
Matias

Is it possible to insert facebook comments using th API without the plugin?

Im developing in action script 3, so i cant add the plugin

and need to create a comment Box connected with Facebook…

thanx!

Tony Milano

I have tried Facebook only comments on a few of my blogs and the comment quality did improve a little bit, however the quantity did suffer greatly. It seems that some people prefer other login choices over Facebook. I myself prefer a Twitter login since that is what I use the most. Just my 2cents. love the blog. – Tony

Steve

I am behind a custom DNS server that blocks Facebook and blocked the comment plugin on the TechCrunch page. That is one downside of use the commenting system: All those offices that block Facebook.

Aisak

I only have a small amount of blog followers via networkedblogs (17) and google connect (50) but I have a ton on my facebook page (4800+). My problem has been that everyone comments to blog posts on Facebook but not on the blog. I rarely get any comments on my blog. It would appear that I have no following. This is my main reason for wanting this capability. I am however a little more afraid now after reading you guys' fears. I don't want to lose my comments in a few years when this becomes obsolete and I don't want to isolate people that are not on facebook. I'm wondering if it would be worth it though for my site to stop saying 0 comments for almost every post.

Asep Setiawan

Ok, it may be makes more traffic for reffering site (facebook), but how about its seo power ? Will the plugin make our seo better ? Thanks

Eunus Hosen

Facebook comment plugin should be combined with other comment system.

Extreme John

I have seen it and there's a pretty good chance Im going to use it, I think it's a great way to silence the trolls. IU also think it's a great way to increase comments as well, over time.

Herman Dailybits

But what about all employees who are behind company-firewalls who can't acces facebook and because of this also can't comment with this facebook plugin?

Tina Lindgren

Great info – thanks.

It seems like a very attractive plugin, but
will people not get bored to death reading a lot of
comments saying "thanks for your post"…….

I think I'll let the fast dogs in Im try this out, before I'll
implement it myself.

Cheers
Tina

Jane | Find All Answers

I have seen this plugin at action in many blogs I read. I consider using the plugin, but I doubt if it will cause the blog's loading speed to slow down. Does anybody know about it?

Jane.

Young

Hi Jane, compared with the WordPress default comments box, the Facebook Comments Box will slow down the site speed more or less, which depends on your internet broadband and blog server.

By the way, the visitors from China, Iran, Libya or any other country that block Facebook won't see the Facebook Comments Box in your blog.

Hans Henrik Appel

I like the concept of keeping MY stuff for MY website on MY server. 🙂 So I don't think the Facebook Comments will ever make it to any of my sites.

I can definitely see the potential of getting a closer connection between my blogs and Facebook – but I don't want to be totally dependent on a third party. If someone else makes an even better commenting system in a year (or maybe in 5 years), I would probably risk losing thousands of existing comments on my blogs. Or am I missing something here?

Daniel Scocco

Right now you would lose the existing comments, yeah. I hope they will fix this soon, as importing stuff from WordPress is pretty easy.

Rakesh Kumar

If i would like to choose third party comment system then i will go for disqus because most bloggers use this.

master

but if visitors don't have FB account they can't post comments?

Daniel Scocco

That is right. I guess they will fix this soon though.

Young

Facebook comments plugin looks well, but it is possible to combine it with the default comment function? Or how to deal with those exist comments?

By the way, the readers from China and some other countries that block Facebook won't see the comments, unless they visit your sites with VPN or some other anti-censorship tools.

mohsin

First, I do not think that this will reduce SPAM anyway. Because having a facebook account doesn't mean you are real person 😉
I know guys who have 4,000+ friends on Facebook on multiple accounts!
People often create multiple accounts on social sites to play games like mafia wars etc. So they will create more fake profiles to comment.
Second, this will increase SPAM on facebook too! Now more and more fake Facebook accounts and personalities will emerge.
Facebook will soon be the next MySpace !

Tilen Hrovatic

I don't like Facebook comments. I just want Facebook share button and Facebook like button on my blog. I think that a blog with Facebook comments lose personality and it becomes to integrated with Facebook…well, it's just my opinion.

Bryan

I'm using facebook commenting on several of my blogs and so far I love it. The quality of comments has increased and I've seen a little bit of traffic from it. The downside is that the number of comments has decreased.

DailyPhotographyTips

Can't afford this plugin yet to make my site more slow.

Matej

Agree with Deceth, Disqus all the way. I still can't believe some website do not use it 🙂

It's a great way to create community (community box, you can write your interests after the name…), visitors have much more options to share and login ( facebook, twitter), their support is really great…dozen of other things.

By the way, I would like it if Facebook makes it available to increase the font size and width of the column…

Daniel Scocco

I think you can change the width of the column while creating the widget for your site, but not sure about font size.

Matej

To bad fonts bother me the most…By the way, your "Facebook Comments" link isn't working.

Daniel Scocco

Thanks for the heads up. Should be working now.

Sereyboth

Oh! Daniel you link on line three is broke!

Deceth

I for one will continue to pledge my allegiance to disqus.

Rison Simon

I just don't like the idea of giving Facebook even more power. Besides, we cannot export the comments to any other platforms. Another disadvantage is that it does not support mobile devices. Techcrunch still uses disqus for mobiles which no one comments on now that they have moved to FB on their main website.

James

The facebook comment plugin sounds cool. I'm sure I've noticed it around for longer than you say, unless this is a newer version. The only problems I see is that it takes away any promotion of commenting for the commentors benefit of putting their website within their name. Unless there a smarter way of promotion through your facebook profile, for example, if it allows you to comment as your facebook page? I don't know I havent tested that.
Comments are closed.