Is Blogging The Right Career Path For You?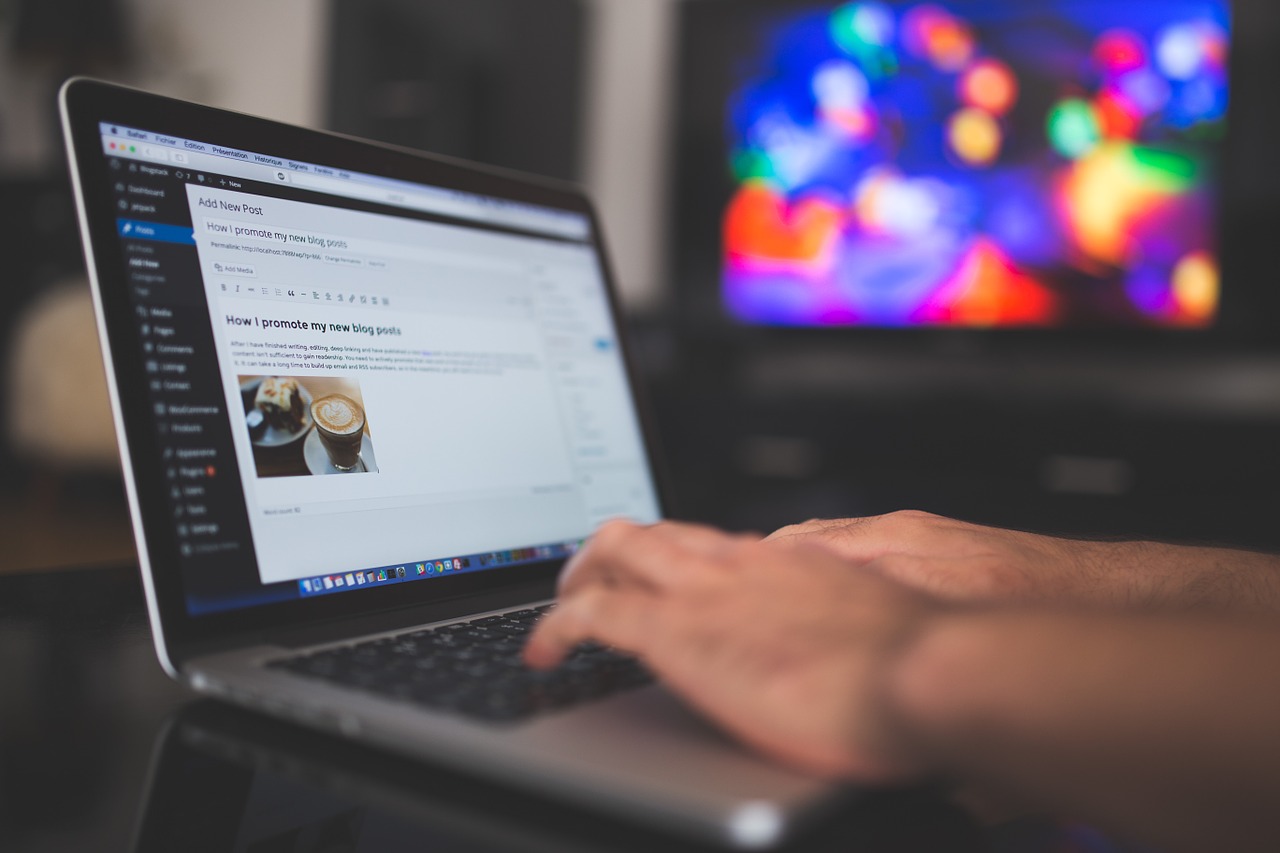 This is a guest post by Steve Roy. If you want to guest post on this blog, check out the guidelines here.
To many, the world of blogging for income seems like a fantasy world. Internet marketing "gurus" are a dime a dozen and it seems like everywhere you look online, there's a website claiming they can teach you the secrets to creating financial freedom. It all look so easy…but it's not. Not even close!
The profession of blogging is often misunderstood and gets far less credit that it deserves. People assume that all we do is sit at home in our underwear, surf the Internet, and write an article now and then.
Now, this may be true for recreational bloggers, but for those who are trying to earn a living from it, it couldn't be further from the truth. Blogging is a process, a very long process, and if you don't agree then you are obviously NOT a blogger.
On the surface, blogging may seem like a laid back, easy way to make some money online. In actuality, it's ultra competitive, especially in the Internet marketing space, requires a massive time commitment, and for most bloggers, offers little or no monetary reward.
The upside is that you get to write about what you love (hopefully), work from anywhere you want, build a huge social network, and have the possibility of earning more in a month that you ever did in a year at your day job.
The Internet Lifestyle
The lure of the "Internet lifestyle" brings millions of new bloggers out of the woodwork and into the blogosphere every month. Getting paid to write about something you love while sitting on a white sandy beach is what most new bloggers probably envision their life will be like.
Unfortunately, that rarely happens, and if it does, then consider yourself blessed. Blogging is a grind and while there is nothing wrong with having to spend countless hours working on building your blog, it's still a long, often tedious process.
One problem is that people get so wrapped up in the idea of being a superstar blogger and living the good life that they miss the bigger picture. And that's creating a valuable resource for their readers, writing entertaining and/or educational content, and properly marketing their blog.
Statistically, very few bloggers will earn more than $500 from their blogs and the main reasons are
They don't treat it like a business
They write infrequent and/or random posts
They have no idea who their target audience is
They have no clue how to effectively market their services
They have no strategy for their business
These things all need to be considered before you even think about trying to build a business from your blog. Fail to understand any one of these and you may find yourself in a place that you don't want to be. And that place is frustration.
Blogging For Income Isn't Easy
The path to success for a blogger is not a straight line. What works great for one person may not work at all for another. There are many different ways you can achieve online success, and even more ways you can achieve failure.
When a new blogger starts out, everything seems great. We have a seemingly infinite number of ideas, are writing tons of great content, are getting involved with multiple social networks, are creating a buzz for our blogs, but it eventually wears off.
This is when frustration rears its ugly head. When you have just thrown your absolute best out into the blogosphere and you see very little being returned, it's disheartening. This is why it's vital that you have a strategy for your blog. Just trying to figure out your business plan or marketing strategy as you go does not work!
It's very important to figure out exactly how you plan to earn income from your blog before you try to do it. If you don't, you may end up being one of the blogging casualties we hear about all the time. These are the people who have a great blog, are doing exciting things, and then one day they are gone. They forgot one important thing-planning.
When we eventually realize that making money online is not easy, it can be a shock. Many bloggers think that building a list, putting a few Google AdSense ads up, and adding affiliate links to their site will make them a bunch of money.
While these are all techniques that actually do work, they do not work for those without a clear plan.
So before you decide that you are going to be the next Darren Rowse or Brian Clark, do some research first. Make sure you fully understand everything that goes into blogging for a full-time income before you set off to do it.
Otherwise, you may end up like millions of other "wannabe" pro bloggers, disappointed and broke.
About the Author: Steve Roy is the owner of EndingTheGrind.com, a blog dedicated to helping people get out of their miserable jobs, build an online business, and live with passion!
Browse all articles on the Monetize category
36 Responses to "Is Blogging The Right Career Path For You?"
Vivek Parmar

Blogging as a carrier option is always a hard thought and its not so easy to choose it as a carrier because it requires a lot of hard work because a successful blog is not a one day work and making it a success is not so easy.
it requires consistentcy + full research on your topic + target audience + full promotion of your content

Virgil

I agree with Steve and thanks for your insight. When I first started blogging two years ago, I did so because it was the the thing to do for traffic. Needless to say, I was not very successful at it for that reason. It wasn't until I started writing for the education and entertainment of my readers did I have some success.

I have just this year realized the importance of having a organized plan to reach my goals. This has not only made my writing better, it has also streamed lined the whole process. I wish I had this knowledge when I first started, but that would have taken away a lot of experiences that I currently blog about to my readers.

Happy Blogging,
Virgil

steve

I can't even earn two dollars a day and I've been blogging for more than 1 year! I guess I need to re-think, re-plan, re-do everything! Why one guy named Steve is so successful and the other Steve is failing?

Steve Roy

Steve,
You need to change how you're monetizing your blog. If it's not working after a year, it's probably never going to work.

I looked at your site and don't see how you can make money on it. You have a banner ad and it looks like you are an affiliate for the individual beverages you review.

It seems like you will need to sell a metric ton of drinks to make a significant amount of money.

If I were you, I would rethink your strategy. If drinks are truly your passion, you CAN make great money from it. Don't quit!

steve

Yea, I really need to think about it. Any Tips ?The best part of this blog is I get tons of free drinks.

Michael (MKR)

The giant image banner across the top makes me think 2000. 2000 was not such a good year for the web advertising-wise.

Have you looked at all the widgets and stuff Amazon Associates has? I'd be surprised if you couldn't turn one of those into a gold mine with that blog.

steve

Yes I have and I did put one widget at the bottom of each post. I guess i need to change the placement.

Paul Odtaa

Another thought Steve – something I'll never develop myself. This is the promotion of a driver's bar – for a pub or club – encouraging the use of more exotic non-alcoholic drinks for the designated driver or even for groups of people who don't want to drink booze.

steve

ahh.. great tips! Thanks a lot and really appreciated.

Ajith Edassery@Make Money Online

Okay, back to my favorite topic (and what I have been thinking for a couple of years now). In my opinion, it's still not a career option for long term due to the following reasons:

– Blogging as a career option may not be successful unless you are a super content marketer. AdSense along won't get you anywhere for long term
– Blogging may transform into more simpler social publishing mechanism in the future. It can get difficult to
– Blogging complimented with value added services/products can become a successful career story, but then if you have a great idea, you don't necessarily need to waste time writing about it but rather implement it and make money

I am still reluctant to make it a career option though I make decent residual income out of it.

Destination Infinity

What is said in this post, is right. I guess blogging is like any other venture – it takes years to succeed. Or perhaps fail. Its always the passion that keeps things going, not the money.

Destination Infinity

Yoichi

I think if you just get yourself a mentor who has achieved the success you want, than blogging is a great way to get targeted followers and build a business around.

I completely agree with you when you wrote that most bloggers don't treat it like its a business. Business works when you have a system. Blogging can become a great business if you build yourself a system and stick with the plan and make minor adjustments along the way!

Making money is a business and the more serious you get with your business the more serious kind of money you get.

Steve Roy

Yoichi,
Finding a mentor that you can resonate really with is huge! There are countless guru's out there and finding the right one can be difficult.

Following a proven system is probably the smartest thing you can do. There is certainly something to be said for creativity and ingenuity, but duplicating something that is known to bring success is a great business idea.

leahnicoletta

Hi Steve- just checked out your blog! Love it and I added it to favourites You need to add a newsletter because I would love to sign up.

What keeps me going is that saying I once heard "we often quit just before we make it big". Here's hoping. 🙂

Steve Roy

Glad you like my blog! I actually do have a newsletter. You need to sign up for my free eBook and that's it!

My mentor, Yaro Starak has said that as long as you're doing the right things, you WILL not fail. It's just a matter of time. Waaay too many people quit when things look bleak.

I had another blog for2 years and never had more than 200 visitors in any given month. I didn't give up though! I managed to learn a lot and fortunately my current blog is doing a bit better.

Nhoel

THIS CANNOT BE SAID ANY BETTER.
YOU JUST HIT THE MARK STEVE!
think all newbie should really be ready not to earn for at least three months or so, while working very hard.

thanks!

Steve Roy

Wow! Thanks for the comment! I thought it was a good article, but "can't be said better"…that means a lot, really!

Paul Odtaa

To earn a living solely by blogging I reckon you need a three year business strategy. It takes around a year to build traffic and learn your skills of writing etc.

The second year you create your network, become known to the wheelers and dealers in the niche and to start placing your ads etc.

The third year, with luck, you start gaining the income you need.

Flair, marketing, networking, your writing skills and luck can speed this process up, for some quite quickly.

The good news is that you can use a blog to find other income streams. Just being able to talk about my old blog has in the past lead to quite a few training and consultancy projects.

Ateeq Eyaz

I certainly agree with you Steve, most of these bloggers don't have the idea when they are writing. Money is on their mind and the traffic. They will need to think about the quality of the content and the blog before worrying about the performance of the blog.

Thanks friend.

Steve Roy

Ateeq,
You're right. Too many bloggers get started thinking they will be making the big bucks in a few months. While this is possible, it's rare. It's a long process, but worth it!

Corinne Edwards

Dear Steve –

So refreshing to hear the truth. Thanks.

The most important thing is that you have to build TRUST. That takes time.

I am in my 4th year of blogging. Starting to make a little money.

But the journey and the wonderful relationships you build with people from all over the world is worth the effort in itself.

Very good article. Spreading it around.

Steve Roy

Corinne,

I agree 100%. If we are ever going to make it as bloggers, we HAVE to build trust. Otherwise, we are just sales people trying to make money.

I have formed some great relationships already and I think it's one of the most important things a blogger can do.

Thanks for the love…

Ascending Dream

I think the mindset we have while starting a blog is very important.

I have been putting a lot of time and energy into my new site, but since I am writing on topics I love which I know can help people at the same time, it's not work for me at all. Money is not my goal.

Judith

You mean I can't sleep until 10a, watch the soaps in my hoodie footie PJs, post every other day and quit my day job? Drat! Dreams shattered!

Seriously, I love articles like this — this is the reality and one that many are not up to the challenge of embracinjg.

Success online takes all the planning, hard work, commitment, ingenuity and skills any successful off-line endeavor requires — sometimes more so.

I've been running online businesses for 16 years and I am brutally aware of what I still don't know and learn something new almost every day.

If you can be open and flexible to that challenge — you will succeed!

Steve Roy

Judith,
Thanks for understanding mt point here. Blogging for a full-time income is very hard and although it may seem like it's a piece of cake, it takes an incredible amount of time and effort.

Matt Giovanisci

I have so many things on my plate it's ridiculous. I am a website designer and a marketing director. I have my day job and my night job. In between those two jobs, I have a life. I really don't have the time to blog, when I really want to.

I have a couple of blogs that really have some earning potential, but I'm not sure the proper plan to put together. Maybe that would be a good post for DBT.

Steve Roy

Matt,
Sounds you like need to work on your time management skills brother!!

Dean Saliba

Blogging is definitely the right path for me. Friends and family have noticed that I am mch more happy and relaxed now that I am doing this.

When I started this I did not expect to make money straight away, nor did I have any wish to live the lifestyle that a lot of high-profile bloggers claim to live.

Steve Roy

Dean,
It great that you are enjoying it. I'm sure your expectations have helped as well. If you thought about making money right away, you would have been disapointed and that may have led to another outcome for you.

Keep it up if you love it!

Allie

Steve, you are completely correct. I am finding that blogging is working to find the right equation between great content and social media. I wouldn't say it's hard but you definitely need patience and know-how. I can say it is frustrating at times. But you know what keeps me going? My twitter friends and the comments I get. I guess that would be interaction with fellow bloggers. Whether you take blogging seriously or not, the blog-o-sphere people are helpful and usually friendly.

Steve Roy

Allie,
Great points!
I am learning every day how this all works and Twitter had been a life saver for me. I have met some high profile bloggers who have helped me out tremendously.

Networking is so, so powerful, especially in the beginning. Bloggers are just regular people, even if they are living the "Internet lifestyle" you want. Reach out to them and they very well may reach back…

Jimmy

Hi Steve,

Nice article anyway. But i wont agree with you fully. Because i dont think all the pro bloggers started they blog after a proper research. Most of them learned by their own experience. Definitely we will experience some problems in the beginning of our blogging carrier. Clear it and keep ur hardworking always 'ON' definitely a success.

Thanks 🙂

Maaike Quinn

Steve, I'm somewhat confused because your blog appears to be only a few months old. Is that really the case? Did you have other blogs as well? Because this post seems to be written by someone with years of experience!?

Now don't get me wrong, I think the things you mentioned in this post make perfect sense, but I'm just wondering why I should take your word for it.

By the way, I really like the design of your blog.

Steve Roy

Maaike,
That's a great observation. I actually started Ending The Grind in October 2010. However, I have been blogging since 2008 and have several other blogs, including one for my personal training business.

Most of what I'm talking about here comes from what I've learned from being part of the blogging community.

I've followed a few specific bloggers like Yaro Starak and Pat Flynn and have learned directly from them.

I am not a full-time blogger currently. but I understand exactly what it's going to take to get there.

I shared this post because I realize that blogging for a living is much more difficult than people think it is.

I agree that if I was already blogging as a career, it would be easier to accept what I'm saying as factual, however I believe I have spent enough time over the last 3 years to understand what I (and others) need to do to make it a reality.

Michael (MKR)

I only needed a few months to realize the same thing. I think if you're willing to put preconceived notions and assumptions aside, the harder parts of blogging come more easily.

Wasim Ismail

Blogging Carrier is surely regarding, but just like everything else it does require hard work, allot of planning, and devotion. But it is achievable.
Comments are closed.