If It Ain't Broke, Don't Fix It, Especially In SEO!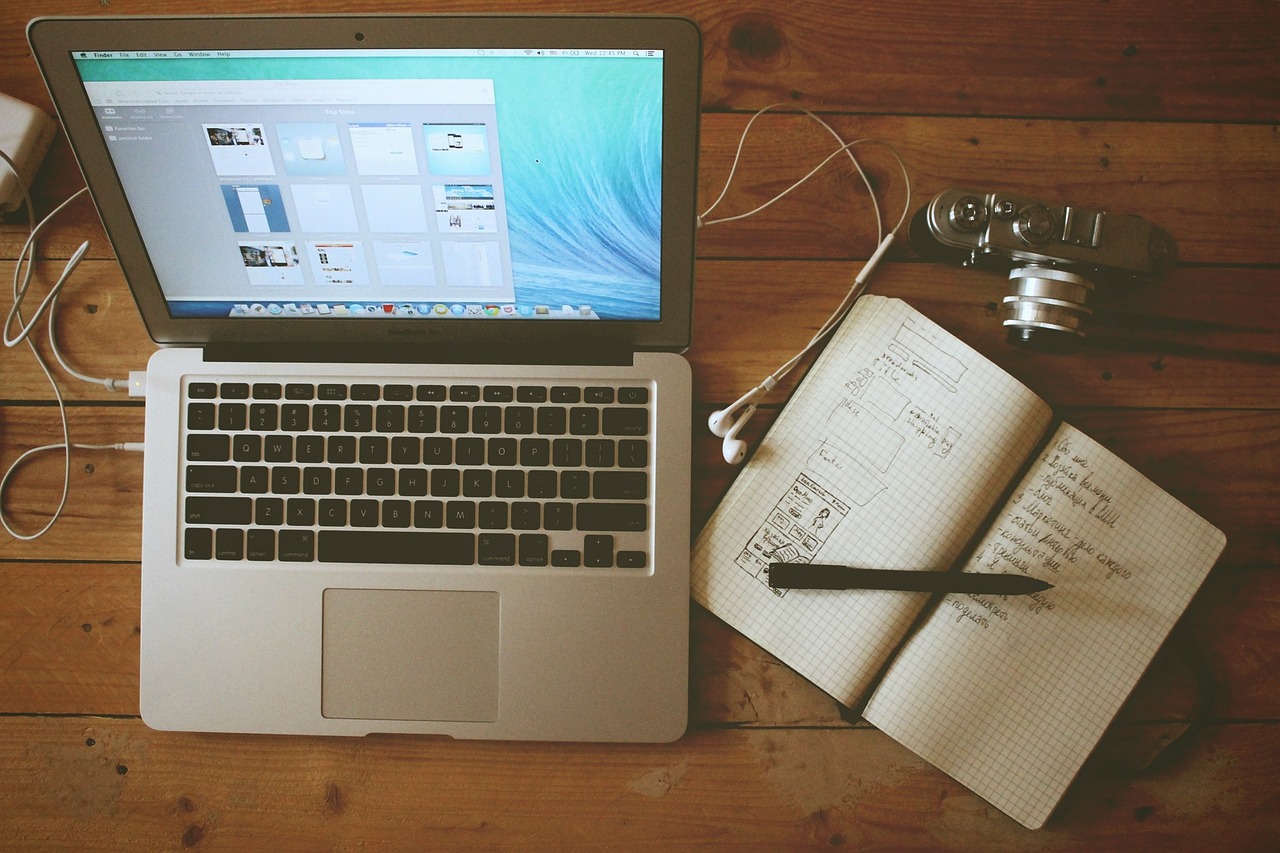 Ever heard the saying "never change a winning team"? What about "if it ain't broke, don't fix it"? The concept is pretty much the same, and it applies to many fields and endeavors. A couple of months ago I found it also applies to SEO….
I had a mini website that was receiving a lot of traffic from search engines. When I dug into analytics to analyze the numbers I found that one single page was attracting the bulk of the traffic, as it was ranking in the third position of Google for a popular search term.
I figured that people visiting other pages of that site would be interested in that page too, so I created a section below each page with related links. The goal was to improve the navigation and increase the page views per visitor ratio within the site, and not to increase my search rankings. In fact I didn't use optimized anchor texts or anything to artificially inflate my rankings.
Yet a couple of weeks later that page moved from the third position to the third page in the search results for the same search term…. and it stayed there ever since.
Could it have been a coincidence? Sure. But there is a chance that the changes I applied to the internal linking structure of the site triggered some red flag with Google, despite being legitimate changes.
I also heard many stories from website owners who re-designed their websites, moving links and sections around, and then found that their rankings had vanished overnight.
Obviously this is not a rule carved in stone. Many times similar tweaks could have a positive effect on search rankings and traffic. The point I wanted to make is that you should perform structural changes on your websites with care, especially if there is a big risk involved (e.g., if you already get a lot of organic traffic).
Browse all articles on the SEO category
45 Responses to "If It Ain't Broke, Don't Fix It, Especially In SEO!"
Thomas

Gday Daniel

Funny you say this, I was ranking #1 for a very competitive word and also added the "related post" plugin which sent my site no where to be seen. SIGH

I second the motion, if its not broken, don't fix it.

Farouk

i strongly agree, when i used to mess with pitch pages sales used to slow down, i learned how not to make any change before i make sure that i can reverse it quickly
sooo truee!!

Mike @ Tech and Biz Gadgets

It could be just a coincidence but with google you never know. Keep at it, and it will move back to top page eventually, so I have learned.

jDesai

Google uses complex algos to determine SERPS but I think this has nothing to do with the changes that you applied. Ofcourse the two events happened at the same time but reasons could be that Google thought some other pages are more important than yours. If internal link exchanges can cause SERPS to go down then it's simply ridiculous.

Rudy

That's the beauty of the algorithm, no one really knows how it works. Well there are factors involved, improvement by your competitors, changes in the algo itself. For me, things went the opposite, interlinking helped one of my web page rank well in SERP of Google.

And most Internet Marketers out there whom I know will do exactly the same way as you did :). But again in the end, it's like asking, how many links and what kind of links will it require for a web page to rank well?

Well I guess, only the Google knows.

Personal Development@planetnaveen

I think Google might have benchmarks for ranking the websites. Keywords come first, then the back links (PR) and the cached pages of your site on Google's repository. Google's algorithm would work similar to all pages based on the above benchmarks. So the algorithm might not change so often but since a tweak in any of above benchmarks could result in lower ranking.
In current example, Daniel had tweaked his site structure. Spiders keep on visiting the site again and again and if no change found, then the ranking remains same or goes higher, but if there is a change, then it takes some time for the new structured pages to cached on Google repository.
Hence, one of the benchmark is low resulting in lower ranking.

This is only my logic 🙂

Alex Dumitru

If that's all you did, I really think it was a coincidence, though I believe you did other mistake.

Lee | Money4Invest

I experienced the same thing. Whenever I changed something on my website, the page ranking in Google Search result will change also. Therefore, think twice before doing changes to your websites.

jason

SEO hasn't changed much in three years, as I still use the same percentages and fare pretty well. I completely agree with you on this post!

Robert @ Techinfo-4u.com

I know what you mean Daniel, I love experimenting with new things and ideas all the time, but i have to be careful I dont go breaking things, especially with my site,

I had a dodgy incident not too long ago where i nearly deleted everything from my server! Thankfully I managed to save it!

Susanne Myers

David, I think you have a valid point here, but at the same time you also had a very good reason to make those changes (to move visitors around your website more, hopefully getting them to take some sort of desired action).

All the extra search engine traffic isn't doing you too much good if visitors aren't taking the required action. It's a bit of a balancing act I guess.

I'd try removing the links, wait a few weeks and see if your links come back. Maybe send a link form another page or blog to it to speed things up.

If your rankings come back, I'd try adding just one link at a time (manually), and wait and see what happens in between.

Stephanie – Home with the Kids

I would add to leave it alone unless the page isn't doing what you want it to. A well ranked sales page that isn't making sales needs to be changed. Times like that you have to tweak the balance between SEO and sales copy.

jehzlau

This happened to one of my site's pages even if I didn't change anything in that specific page. I ranked 2nd sometimes 3rd in different Google data centers for that "single word" keyword. It ranked for 6 months and suddenly it was moved to page 6 or sometimes 7 and it stayed there ever since.

At first, I can't think of a single reason why it was moved. But then I realized that there are some words (somebody is saying bad words like f*ck or soab about the specific company that I blogged about) used in the comment thread affected that specific page's position in the Google SERPs. Hmmmmmmmm…….

So even if you didn't changed anything, if it's your fate, then it's your doom. Hehe. 😀

Steve

I wouldn't doubt it. Google is really sensitive about page updates. For a non-competitive keyword, it may not make much difference, but for competitive keywords, it could mean the difference of a few pages in the SERPs.

Keith Davis

Sounds like a cautionary tale Daniel.
I tweak a few things in my posts….. Hi and H2 tags and add a few things to the meta tags but I don't do a great deal of tinkering once I've published a post.

Does Google have a negative section in its algorithm for tinkering? LOL

Perhaps another phrase is Let sleeping dogs lie.

Shanker Bakshi

Thats not the case with me, i need to keep on experimenting things, as its in a broken state from last one year. I known what i did last summer, i don't for how long I have to pay for that last summer fun 🙂

Ritournelle

I had a question regarding that subject. I started my blog a month ago and have a lot of traffic coming from search engines. Another blogger advised me to get my own name domain (drop the wordpress in my adress), but I'm afraid I would loose traffic by doing so. What do you think?

Daniel Scocco

You will lose some of traffic if you move from WordPress to your own domain, but this is a necessary pain for you, and the sooner you do the switch, the better.

Aditya Kane

Redirection tweaks should be able to help out in this regard but yes page rank loss would be unavoidable right?

Ritournelle

Thanks for answering Daniel. But why do you call it a "necessary" pain? What are the advantages of having one's own domain name? I see a lot of popular blogs have kept the "blogspot" or "wordpress" in their names.

Lucy Thorpe

I have exactly the same thing – a single page on my site that gets way more traffic than everything else. I discovered that this is because it ranks in the top 5 for a popular search term. I have long wondered what I should do to capitalize on this. I tried creating more posts using that term but they didn't seem to pick up anything like the same traffic. I moved links to other posts onto that page to try and increase time spent browsing but now I am worried about losing traffic to my magic post altogether.
What do you reckon? Leave well alone

Adam Pieniazek

I've noticed these changes before during a site change, and sometimes it's temporary, just give the spiders enough time to tackle your new layout and things should be A-OK.

Nhoel

This topic is very subjective.
What didn't work for you may not work for me.
It's important to learn from mistakes, but it's more important to take the risk trying to make your blog better.

and if it misses out, change it back or whatever, just don't stop your journey experimenting.

Steven Corbett

When I upgraded WordPress 3.0 on my blog, things got fun again, and I started writing a little more than I had in the past. I wrote a post that Google picked up within a few hours, and the next day I was ranked pretty high for a particular term that I had been drooling over. I was excited, but I noticed that I had left one word out of the title- don't ask me how. Anyway, I quickly added that word, and a few hours later, the post was no longer even indexed by Google. It's been months now, and it has gradually worked it's way back up to the second page, but what a wasted opportunity.

I totally agree- leave well enough alone. 🙂

Damian Smith

Its true that if something isn't broken then it shouldn't be fixed. BUT, I do think that sometimes things need improving, and can be improved successfully most of the time, if Google was too change its algorithms then changes will need to be made, or if you discover something that one of your competitors are doing and it is working then you may want to make changes to your own website.

It is odd how Google reacted badly to some extra links at the bottom of your page and have never come across this behavior before, I think you were extremely unlucky in this instance!

Daniel Scocco

Yeah this isn't a widespread thing, but it sure can happens.

Amit

I think this isn't true in all situations. The search algorithms change and you have to tweak your website adhering to the changes .. We can't "assume" that since everything is fine today..it will be the same tomorrow.

Example: I used to display post tags under my posts because of two reasons. First it helped the user to find related content and second – in some cases it helped with SEO because of the words used in the tags.

Recently I removed the tags and I have observed some pages went up in the rankings. Everything was fine before but I took a small risk and it helped my site even more.

The reverse is unfortunately true too,

Find All Answers

Tweaking is fine, but if we see that things are not working as expected, or even more things go terribly wrong, we must have an option to revert back. For the same reason it is good to have a local copy of the website files.

Thanks for the idea Daniel!

Daniel Scocco

The problems is once you get flagged on Google simply reverting back won't solve the issue.

Josh GArcia

Hey Daniel,

I agree, if something is working leave it alone and don't touch it. Too many times we start over analyzing and thinking if we tweak something it is going to improve it.

Chat with you later…
Josh

Ben Linford

It would be interesting to know whether undoing the changes you made, reinstated your position in the SERPs. If it did work, how long did it take to go from the third page, back to the appearing as the 3rd result? As we know, split testing can be great for maximising traffic/conversions etc.
I wouldn't want to be put off by this…
Thanks.

Dave The Belize Real Estate Guy

Timely post.

I'm in the process of outsourcing an upgrade of my Revolution One WordPress based website to the latest Genesis code, but with only minor tweaks to the overall look of the site.

I'm doing the upgrade to add some extra search functionality and to make it easier and faster for my staff to add listings.

The potential SEO problem has definitely been on my mind though, since I rank in the top ten for all major search terms for my business, and if I drop it's a huge hit to my bottom line.

Do you think my plans will affect my SEO if I try to maintain the current link structure (if possible)?

Daniel Scocco

If I were you I would try to avoid any changes in site structure, yeah. This includes internal linking structure as well as HTML structure of your pages.

Winning Ideas

Its interesting. I feel its because, Google had already crawled your site structure and pages are cached and ranking is based on cached pages. Now since the structure is changed for any reason, crawlers will need to visit your site again and caching will happen again. In this process for sometime, ranking could be low. But after that again ranking could go up may be equal to earlier ranking if not more.

Daniel Scocco

Not sure if this is related to cache, because the time spans I used to analyze things were quite long.

Eddie Gear

Hey Daniel, Yes, I think I can relate to that. I did something similar to what you have done, However, this was really silly and when I started to blog three years back ( I did not know anything about blogging back then.) That is when I really started looking into SEO.

Thanks for sharing your experience. I thought that only I could be so silly.

Samir@Indihow

My experience was a bit different. I was experimenting with a blogspot blog and had posted links to various top-quality sites related to MMO. A week later I found out that my blog had been reported as spam and deleted!
I've vowed never to add site-wide dofollow links again.

sunil

I think it is only a temporary thing. U will get your old position soon 🙂

Daniel Scocco

It might be a permanent thing, since more than 60 days passed already.
Comments are closed.