Ideas to Start Making Money with a Blog Fast!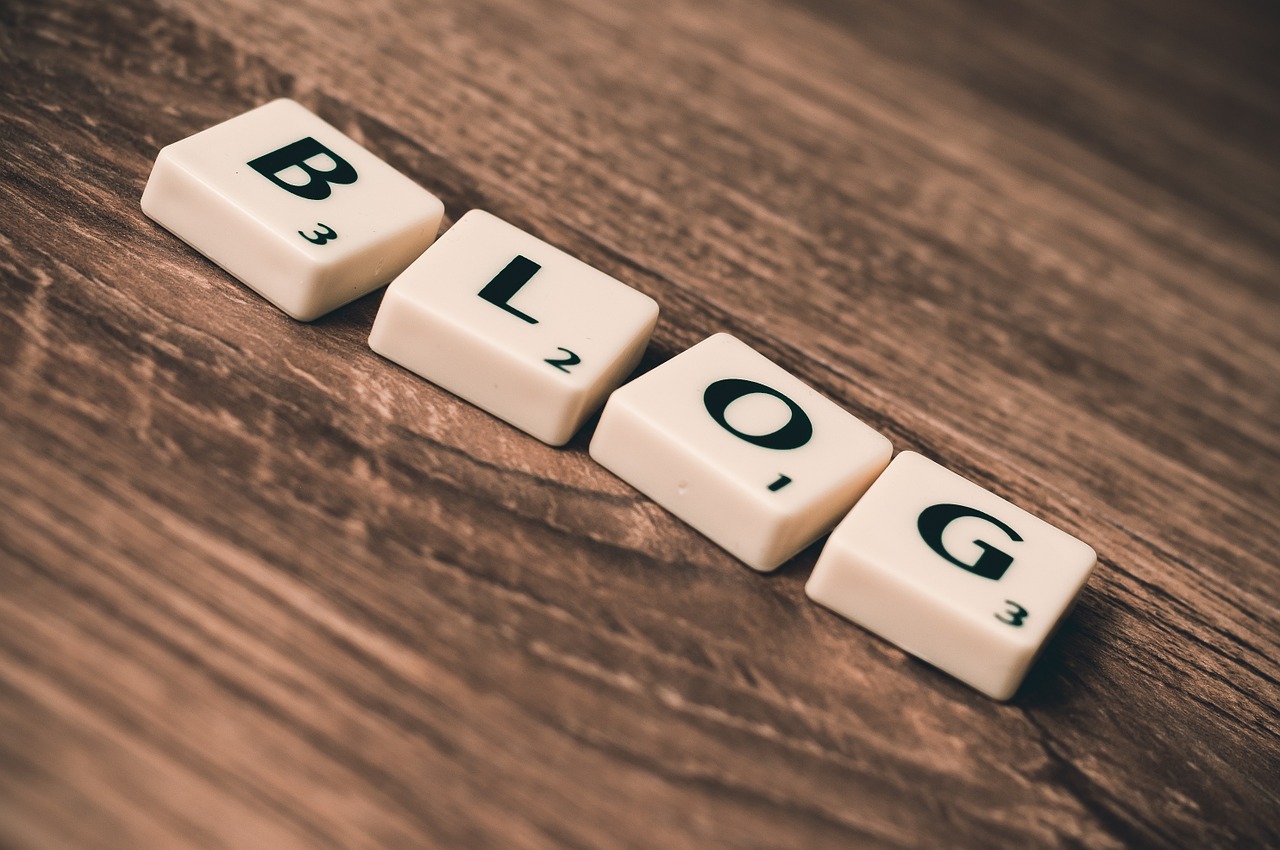 When you think about blogging, usually the first thing you think about isn't making a lot of money fast. Unfortunately, blogging is actually one of the slowest ways to make money online. Since blogging is focused on long term growth and the value on content and incoming links you get back to your site, this means that time is always going to be an issue for quick growth and seeing a return on your investment.
Unless you have a lot of time on your hands, ready to invest hundreds of hours into your blog content and brand… then blogging might not be your best bet for becoming self employed and quitting your day job. I've been running my blog at ZacJohnson.com for over five years now, have nearly 1,000 original posts written on the site and still passionate about writing for the site and growing it today. All of this time and dedication has greatly paid off. The blog not only makes good money, but it's also grown into an amazing brand of its own.
However this doesn't mean that making money from a blog in only a couple of months isn't possible, it just means you need to know how to put your blog to use. In this post we are going to cover three different methods to start making money from your blog fast!
Idea 1.) Create a Coupon, Free Stuff or Product Review Site
There is a massive amount of money to be made in the free stuff and coupons niche. Just look at companies like Living Social and Groupon, and how they are valued at several hundreds of millions of dollars. Now think about creating a blog of your own that is focused on providing customers with the latest freebies, coupons and product reviews.
Now think about every product or promotion you are writing about on the blog as a potential to make money. This is where the monetization and quick return on investment comes in. Groupon and Living Social, along with many other daily deals sites currently have affiliate programs of their own. The same can be said for thousands of other coupon offers and deals out there. Throw in some Google Adsense and there is even more money to be made.
The goal with a free stuff and reviewed based web site is to realize that people are coming to your site because they are already in a buying mode and want to either purchase something right now or find coupons to purchase later on. Either way, they are making the effort to take action on your site which will result in your potentially making a commission as well.
Idea 2.) Use Your Blog as a Resume for Freelancing & Consulting
Another excellent way to start making money with a blog of your own, is to put it to work for you from day one. No matter what type of work or skills you specialize in, if you currently own a YourName.com domain name and not using it to it's full potential, this the is perfect place for you to build and shop your resume online.
This is being done a lot in the freelance writing market, where online writers and guest bloggers are building up their own portfolio of content which their potential future customers can see. Sites like blogging.org allow users to create a free profile, then build up their writing experience and history to acquire to jobs and clients to write for. The goal behind using a blog as your online resume is that you can build and locate all of your information and references in one place. This also makes it extremely easy for you to build sub pages that will list your skills, portfolio, about and contact information, in addition to any forms and sales pages you might like to include.
Idea 3.) Bring in New Customers with High Quality Relevant Content
Lastly, many online services are now looking at the benefits of blogging to bring in new potential customers and leads by targeting niche specific topics. By this I mean that if you are selling link building or content generation services, you could be writing topics on your blog about SEO tips, guest blogging and everything else related to what potential clients might be looking for.
In the process of building up some amazing content that could bring in new customers and clients for your business, you will also be helping your online business rank for various terms to your blog content, while also making your brand become an authority in the process.
How Long Will It Take for Your Blog to Make Money?
Anyone can throw up a blog and buy content, but that will only get you so far. I get emails every day from people who are just starting their blog and ask how can they start making hundreds of dollars per month, or even per day! The answer is always the same… build a monetization plan that works!
As mentioned earlier, blogging is one of the slowest forms of making money online, however that still is determined by the path you and your blog take. It's no longer good enough for you to "just make great content"… you need a monetization plan that works for both YOU and YOUR AUDIENCE.
Before registering a domain, getting hosting and setting up WordPress to create your first blog, make sure you have a long term goal and stick with it. This is one of the most crucial steps in making money with blogging, and don't expect to start making money right away. DailyBlogTips wasn't a success over night, and there's a good chance the thousands of new blogs that are created today won't be either.
You can read more from Zac on the topics of Internet marketing and making money online at ZacJohnson.com.
Browse all articles on the Monetize category or check the recommended articles for you below:
14 Responses to "Ideas to Start Making Money with a Blog Fast!"
Ferb

Hi ZacJohnson, you're an amazing person who's making a living online and JohnChow as well, your ideas are just great and they inspired me a lot, thanks for your help.

Paul M

Great Article Zac. Number one and two will probably work the quickest, however, I think number 3 is the most important.

There are many people who throw up sites and expect to make money right away. But it's usually the bloggers who spend time writing good quality content that wind up the winners.

Deni

That's great idea. Totally agree with most points listed above.
However, many bloggers are fail on this way in making money a little fast with their blog.
I think a blog that been prepared carefully with long research and tested will few more faster in getting money after the first launched.

sam

There are many things to consider when planning to take the plunge into internet marketing. There are technical aspects, regulatory rules, monetary issues, etc. However, the most important for long-term success is determining your niche. Spend time analyzing your likes and dislikes, your skills and areas of expertise, and profitability. Nailing down the right niche before you begin will go a long way in ensuring your success.

Dmitriy

I started blogging just a few months ago. I wanted to earn money with it. Now I do. But not with my blog. Blogging just helped me to figure out how to EARN on the web. I hope my blog will soon bring me some money too.
Thanks for sharing good post. Especially I liked this:

"Before registering a domain, getting hosting and setting up WordPress to create your first blog, make sure you have a long term goal and stick with it."

Offtopic: why I can't see most of comments when posted? 🙁
I tried a few times and no result

Jon A

Great article. Agreed, there is no substitute for good content people that engages with the audience

Trent Dyrsmid

These are great tips especially writing good content. People will want to go to your blog and read more if you have good content. And then eventually they will trust you and your offers or promotions.

saha

High quality relevant content is best option from listed options. Thanks for sharing awesome post.

Ian Eberle

I feel that the best way to make money blogging is to keep with it. If your blog can survive three years and you are still posting good content, you are bound to make money from AdSense and other means.

meka

thanks for the article
you are right about time
people get it wrong and think that blogging is the fastest way to wealth
while people can still make money fast from blogging still they need to adjust their understanding of the word fast

Ehsan @ GuideAndNews

Hi Zan, I like your point in this post about blogging is one of the slowest method to make money online and we can't be success in Blogging overnight, but if you have a long term goal and we stick with it than the success will be ours.

Thanks for awesome post.

Zac Johnson

Thanks for both of the comments and reading the blog. It's tough to always focus on and create valuable content, but in the end you have to focus on the long term value of your blogs and the people why are visiting them. Any of the methods above will work with the right assortment of focused content and ad/revenue monetization.

Andi the Minion

Hi Zac, I am a reader of a couple of your blogs and have written for one of them, I believe fresh and valuable content is a must, with so many poorly written and vague articles and posts that litter the web, great useful content can and will win hands down in time, I believe it won't be long either before great content has the desired effect for your blog and your wallet.

Andi

Manoj Rawal

I highly recommend #3 the High Quality Relevant Content is one of the great way to bring up your loyal readers.

awesome article, thnx for sharing
Comments are closed.