How to Write a Brilliant Application for a Blogging Job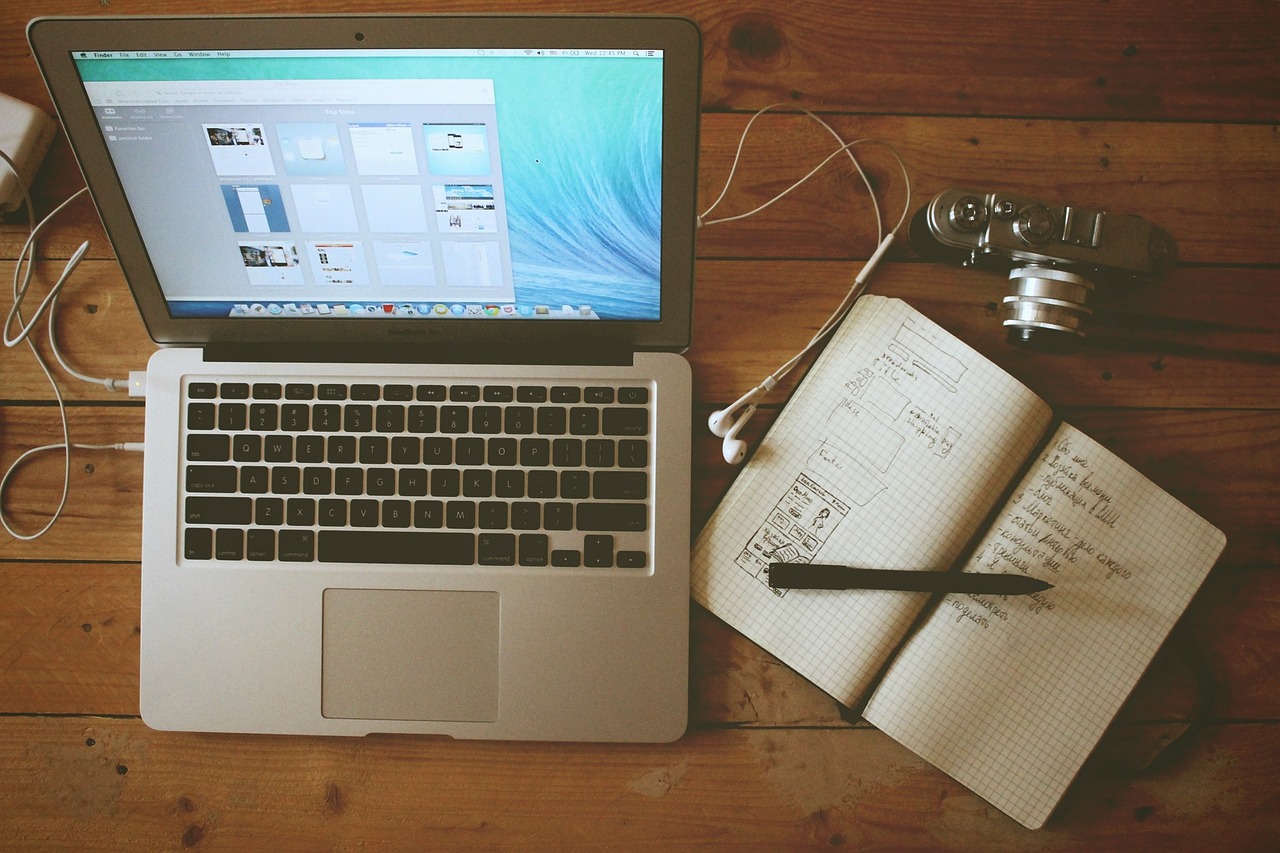 This is a guest post by Ali Hale. If you want to guest post on this blog, check out the guidelines here.
If you've been around the blogosphere for a while, you're probably aware that blogging jobs exist. That's right, people (like me) actually get paid to write regular blog posts, working as "staff bloggers" on various sites. And there are are loads of bloggers — you might be one of them? — wanting to get on board. I'm not surprised; it's a great way to make a living!
(For those who've no idea what I'm talking about, go and take a quick look at the ProBlogger job board for some examples.)
Many bloggers are failing at the first hurdle, though, by sending applications that get deleted almost as soon as they're opened.
So how can you write a great application?
Step 1: Treat it Seriously
You don't need to spend hours and hours agonising over every blogging job application you write — but you should take it seriously. That means allowing time to read the advert several times and to make sure you're providing all the information that's requested. It also means writing in a professional way: you can be friendly and a little more informal than you might be in an application for a traditional job, but you don't want your email or resume to be littered with typos or full of inappropriate language.
Step 2: Follow the Instructions
Blog editors are busy people, and they generally know what they want. If you're asked to send two samples of your writing along with a covering email, don't send your resume instead. Even if the instructions seem a bit arbitrary (such as putting a certain word in the subject line), stick to them anyway: a seasoned editor may be testing applicants to make sure they can follow instructions.
In many cases, editors end up so overwhelmed with applications that they simply delete any that don't match up to what was requested. Don't give the editor an easy reason to bin your email.
Step 3: Tailor Your Application
If you're asked to send your resume, don't dig out the one you last used when you graduated from high school. Make sure your resume is blogging-specific. That might mean including some or all of these:
Details about your own blog (especially if you've been running it for a long time, or if you have reasonably impressive readership levels)
Any writing courses you've taken — including school or college classes
Knowledge of social media
Your experience or qualifications that relate directly to the blog's topic
In your employment history, you might want to draw out points that highlight any areas that particularly relate to blogging, or to the topic of the blog you're applying to.
Step 4: Send a Concise, Comprehensive Email
Your email is the first thing the editor will read. However great your samples are, if your email's badly written, you're going to make a poor impression.
This is a simplified version of a template from the third unit of my Staff Blogging Course; it's a suggested email structure to help would-be staff bloggers secure their first paid job. It's an easy way to make sure you've included everything necessary without adding a lot of waffle or irrelevant detail:
Dear [editor name],

Paragraph 1: I saw your advert for a [type of blog] blogger, at [link to the ad], and I'd be very interested in writing for you.

Paragraph 2: I run my own blog, [name of your blog] and have also written for [name some blogs you've guest-posted on — try to make them relevant to this application.]

Paragraph 3: [Make it clear that you have the specific skills that the advert asked for, e.g. that you use WordPress on your own blog, if WordPress knowledge is required.]

Paragraph 4: I have attached [three samples/my resume/etc] as requested. [OR link to samples if the editor has requested no attachments.]

Many thanks for your time and consideration, and best regards,

[Your full name]

[Your email address and, optionally, other contact details]
Make sure that the samples you choose are as relevant as possible to the blog: if you're applying to write for a golfing blog, a sports-related piece is likely to go down better than a parenting article that you wrote.
Step 5: Proofread, Proofread, Proofread
Many of us in the blogging world get a bit haphazard about proof-reading: it's easy to correct a post after publishing it, so the occasional misspelling or accidentally omitted word doesn't really matter. Most of the emails or Tweets we send are to friends and casual acquaintances who won't think any worse of us if we typo something.
Think from the blog editor's perspective, though: a carelessly written email suggests that you'll be a careless, slap-dash blogger. It really does matter:
Those looking to hire bloggers for commercial positions will take your abilities [with the English language] in your application as a hint as to how well you'll perform on their blog.
(Applying for a Blogger Job? Treat it Seriously, ProBlogger)
So make sure you proofread your email, at least twice. Don't just run it through your spell-checker — there are a lot of mistakes it won't catch.
Step 6: Congratulate Yourself!
That's it! You've sent off a brilliant application, and you can sit back and feel justifiably proud of yourself. Blog editors do often receive hundreds of applications for every job going — but by taking the above steps, you'll have put yourself in the top 10% of applicants.
Good luck!
Ali Hale pays her rent and bills through freelance blogging, and has written the Staff Blogging Course to teach other bloggers how to find and apply for jobs, write brilliant posts, and keep up their motivation once they have as much work as they can handle!
Browse all articles on the Writing Content category
16 Responses to "How to Write a Brilliant Application for a Blogging Job"
Eric C

I think there is a lot more to this subject than was covered here. Good blog post but could use some more links to outside resources.

Ali Hale

Thanks for the comments, all!

@V.C. – I completely agree that bloggers should be good at writing — but application letters are rather different from blog posts, and I know lots of very good writers agonise over them!

@George Serradinho – Some jobs are very low-paying – you do need to hunt around a bit for good ones.

@Bob – My mum is always very supportive of my writing too! 😉 But yes, being paid is even better…

@Blake and @George Passwater – Glad you agree with me on "follow instructions"! It's such a basic thing, and it shocks me how many bloggers get it wrong.

@BloggerDaily – If you already have a connection with someone, you can be more informal – my advice was aimed at people applying to blogging job adverts.

Alex Lim

Thanks for these tips; they're good reminders of how you can make an indirect impact to your client. First impression last, and the impression will basically will be established from your application. Attention to details must be observed and pay extra attention of your skills. Don't forget the idea that you are selling your self to the client so better highlight your skills, objective and what you can do for the company.

BloggerDaily

Some webmaster prefer the simple application – the informal one. But I guess we should be formal if it's for big company, etc. Thanks for the guide =D

Chester

Kudos for pointing out proofreading. This is very important along with other points you've shared.

Robomaster

Very good post! I emailed MakeUseOf with an application about a week ago, and I'm happy to say that I followed all those rules even though this post was not yet published. The sad thing is that I am too young to write for their team at the moment – they seemed interested in my application, however, and asked me to apply again as soon as I was old enough. Anybody else facing this situation, or have any ideas for what I could do about it?

George Passwater

Wonderful. I do freelance writing, blogging and consulting and can't agree more. I especially have to agree with numbers one and two. If you don't take it seriously and follow directions, you might as well kiss that gig goodbye.

Blake @ Props Blog

It's funny how big of a deal following silly directions are. My wife does some modeling. When Agencies or publishers take applications they often specify exactly how to apply (words to use, what to attach/wear, what type of pictures to send, etc). They almost all instantly deny/delete anyone who didn't follow directions even if model had the "prefect look."

Following directions is underrated. So is applying for jobs your under-qualified for (if you're good at following directions)…

Bob Bessette

I think this post is very worthwhile. Bloggers who want to make some money should take advantage of these opportunities that are out there. The more posts that you write I think that there is probably more of a chance you'll get the next job.

I recently wrote a guest post on a site that paid me for it. To be honest, I didn't really do it for the money since I wanted the traffic. But, I must say that when you get paid for something there is a certain satisfaction that what you wrote was accepted and someone, other than your mother, felt that your writing was worthwhile. 🙂

Best,
Bob

Chris

This is a good guide, as I have been looking at a couple jobs here and there. I think if I come across something I like I'll try it out. Thanks a bunch.

Beginning Internet Marketing

As always, great post!

There sure are loads of bloggers that do it as a hobby, but would love to get into the money making action. Gonna tweet this post right now!

Dana@Online Knowledge

Sure, we must treat the application for each job seriously, and no exception for blog job. I like to take some blog job but my grammar is far from better. 🙁

George Serradinho

I had a look at the jobs advertised. Some pay really well and others not. I guess it amounts to the time working. I have not applied for any as most of them are not in my niche or on topics I like.

Ramkarthik

Ali,

Very good tips. The last point is the most important in my opinion. Congratulate yourself for taking action. Most people don't take action. They see a blogging gig available and simply let it pass by them.

When you tell about your sample works and if you have a biggie (like a guest post at DailyBlogTips.Com), give a lot of stress on it.

Cheers

GetBrowser

From where I stand, the first thing bloggers should do is to update their blog daily with high-quality contents.

V.C

You can find a lot of letter application form nowadays in the internet and book as well.
In my opinion, if you are a blogger, you must be good at writing. I think this blog post is no point.
Comments are closed.