How To Use The Paid Subscription Model On My Website?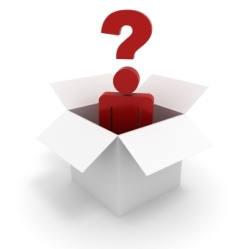 This post is part of the Friday Q&A section. If you want to ask a question just send it via the contact form.
Edgar asks:
Can you talk about paid subscriptions? Do you own any membership sites? I had my boxing website for several years with lots of readers, and just now I have decided to convert it to a paid subscription site. I going to charge $5.95 a month and wanted any tips you suggestions before I go live.
I do own a couple of membership sites, but they don't use a monthly subscription model. Instead they have a fixed fee that members must pay to join, and after that they receive lifetime access to all the content. I'll explain why I use this model below.
First of all I don't like the idea of putting a whole website behind a pay wall. For example, I could make all the content on Daily Blog Tips private, and charge $2 monthly for people who wanted to access it. I don't like this model first and foremost because it makes the website less useful and lot more selfish. Sharing what you know free of charge is a great thing to do, and if other people didn't do this extensively in the past we wouldn't have the open source movement of the Internet as we know it. Even if you are just concerned with your own gains, though, putting the whole website behind a pay wall is probably not the wisest of the business models. Giving away free content and information allows you to attract search engine traffic and readers, which you'll be able to leverage to launch other products/projects.
A more viable model is to have a lot of content freely available, and then to launch a premium section of your website where readers need to pay to get access. In order to make this model work you need to ensure you have a big enough audience before launching your premium section (e.g., 100,000 monthly uniques or 10,000 subscribers), and you also need to make sure your audience will get value from your premium section. One way to do this is to create a learning environment. If you have a photography blog, for example, you could launch a premium section with advanced tutorials, or even with a complete photography course.
For content based membership sites, however, I don't think the monthly subscription model is optimal. You could make it work by keeping the site updated with new content every month, but that takes a heck lot of work, and the value that members get will diminish over time anyway. A better model in my opinion is to charge a one-time fee (breaking it up in small installments if you want).
If you want a real subscription model (i.e., one where your clients keep paying you month after month), you need to have a slightly different approach. You can make it based on content, but your content must be time-relevant. That is, your members must gain benefit from accessing your content exactly on the time you release it, and after a while (days or weeks) the content loses its value. One example of this model are stock alerts. There are many websites where you can subscribe to receive daily or weekly alerts about what stocks you should buy and/or sell. This type of content works perfectly with a subscription model because the member has the incentive to keep paying month after month, as long as the alerts are actually helping him make money.
Another way to structure a real subscription based website is to offer a service. Email marketing providers, for example, charge a monthly subscription because you use their services on a ongoing basis.
So yeah I think subscription based business models are solid, but you need to have the right product/service and the right structure in place to pull it off.
Browse all articles on the Q & A category
12 Responses to "How To Use The Paid Subscription Model On My Website?"
Eric Schwarzer

Paid memberships based on tiers work for my niche – I have a short term membership for a fixed cost and a monthly for people who want to keep going with the content. A compelling pricepoint is important, as is quality content VISIBLE to search engines that links to a "Read the rest for pennies a day" type page.. Works very well IMHO

Jerrick

Good Idea, atleast people will know your quality of your article and blog and just subscripted it rather than study until half and call you to paid for it. But in other words you can call all your readers to subscript then for those who want to read for more , you may send newsletter to them and ask them to paid.

Keith Hall

I think I both agree and disagree on the content based susbcriptions – for sure, yes you have to keep them up to date, but then if you don't, people will stop paying, so the incentive *should* be there.

I do think there is mileage in subscriptions, one time short duration, or recurring, where someone does need some specific information (imagine a car repair database or similar) – if the information is there to save them a trip to the car mechanic and save some money then a small payment to get the required information to do it themselves can seem like a good option.

Both these subscriptions types are made very easy with Cloudware City, which works particularly well for those sites that don't want to have to configure and set up user accounting systems, payment handling, subscriptions management, recurring billing etc, which do have associated up-front costs (either tangible or in development time). Selling and getting your site off the ground is another hurdle of course.

Naturally as you say, service providers, SaaS, web apps (like salesforce, even webex etc), are great candidates for subscription billing.

Paid membership sites are only really one step away from the same thing, if you can class content (e.g. training) as a "service".

Finally I can't disagree on having the right product/service – and pricing, and people are more likely to part with a few £££ or $$$ on a regular basis than a larger sum up front!

Paul Odtaa

I've been looking at membership sites for a training site for a friend and will be setting one up fairly late this year.

Wishlist is really great for combining a standard blog with areas of the blog that are members only. The implementation is really easy, just adding commands in the text enclosed in square brackets, and you can have different types of membership eg beginners, intermediate and advanced.

One trick is to have say the beginner's membership as free as a taster, gets them on the email list, and to get your users to get into the habit of being in an exclusive area of the site.

Wishlist support is good and friendly.

Amember is the acknowledged leader of membership sites. Needs more work, design etc. Tends to protect directories so you could have an entire blog protected.

My friend uses it to hold premium training materials which are promoted by a blog – wtih just links to the amember site.

Amember's support is technically very good – but not very good on explaining things.

So we're moving the courses over to Moodle – an open source educational management system. Has a large user community and so is easy to get support. Has advantages in that you can set multiple choice questions, essay questions etc.

The model I'll be using late this year is a large blog for SEO linked to a Moodle site. Basic courses will be free. Advanced courses will have a one off fee. There will be other charged services.

One of the selling points will be that there will be an option to get a fully, properly accredited qualification in the UK or USA. This is the reason it will take a time to set up.

Ron – Sales Copy Writing | Content Publishing | Blogging

Free content builds authority, credibility and trust – which makes it a lot more easier to SELL anything in the future!

"Sales page-Get traffic-Make money" is a short term strategy, while "Offer free content-Get loyal readers-SELL product-Make money" is a long term and more reliable source of income.

Abuzar Tariq

Daniel First of all i would like to thank you for not charging anything on dailyblogtip's content 🙂

But anyway i am completely agree with your approach because this is the game of "give and take". As you are not charging anything on the site content and you are getting constant loyal readers, consequently your site is getting high rankings in SEO perspective.

On the other side if you make this content premium, then you would get monthly subscriptions.

In both ways you would earn money.

But the way you are using right now is more appropriate and ethical. And could be more productive in long term.

Jaan

Daniel then how can you effectively get paid content to rank? I dont want to use the Google First Click program.

Jaan

How do you handle premium content and SEO? Do you allow the search engines to crawl it with cloaking?

Daniel Scocco

You don't allow search engines to crawl it, else people would be able to access it via Google (cache and so on).

Trung Nguyen

Recently, someone asked me to design a website that allows users to download data and he will earn income by sharing this. For in Vietnam, this is relatively difficult when there are very few people know this and how to earn income from it is relatively difficult. Thanks for your article, I will find out more.

Nica

Hi! If ever your site is going to be a paid subscription site, what sort of plug-in for wordpress can be used to make payments automated.

Daniel Scocco

The Wishlist plugin.
Comments are closed.