How to Make Almost Every Article You Write Go Viral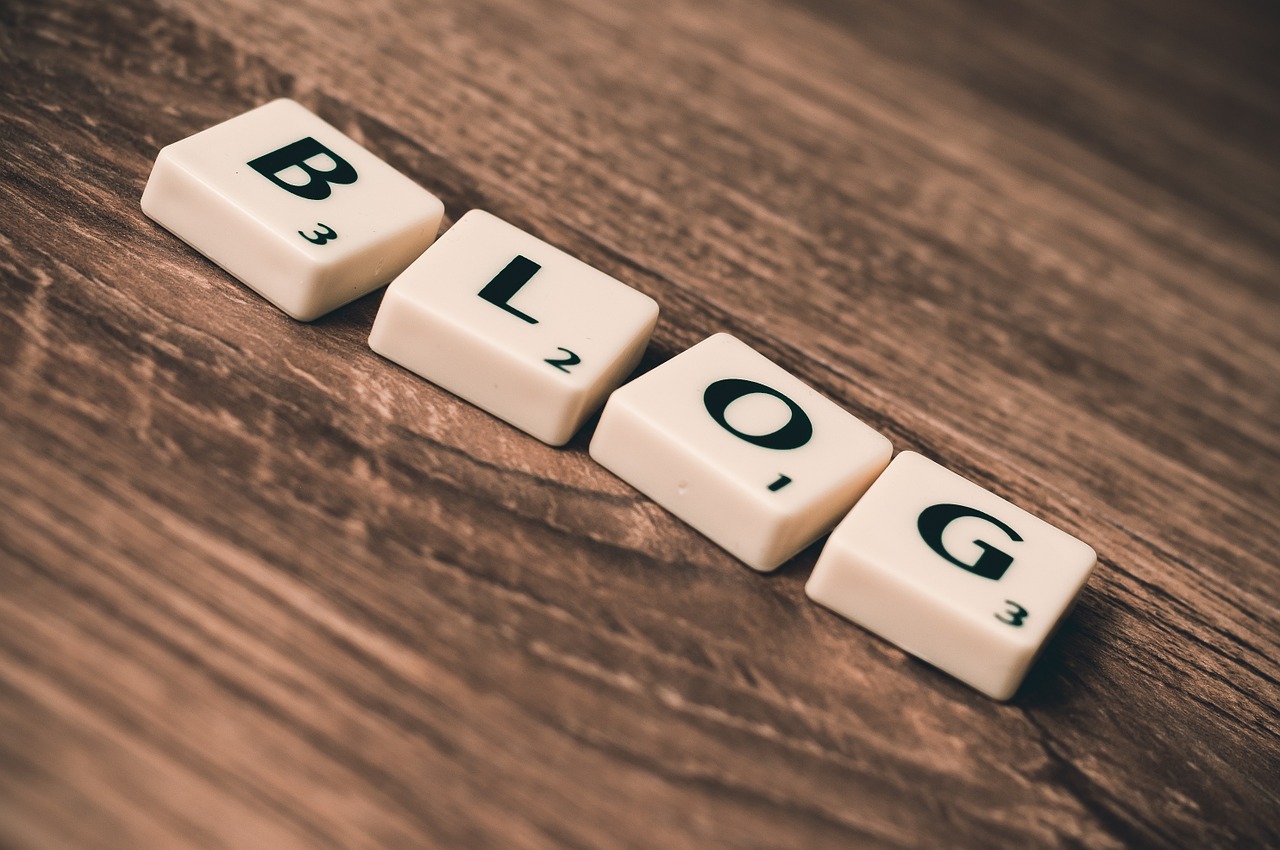 This is a guest post by Bamidele Onibalusi. If you want to guest post on this blog, check out the guidelines here.
Is there are sure-fire approach to making every article you write go viral online?
Maybe not, but you can do some things to significantly increase the chances of any blog post you write going viral.
I have been publishing articles on my blog constantly, and on other blogs in the form of guest posts, for years now, and in the process I've been able to observe my most successful articles and guest posts. After noticing a common theme among these articles, I decided to write another article based on the formula I discovered and it was also a big hit.
It is very important for you to realize that the definition of "viral" varies, and depends to a great extent on your audience. For example, at the time of my experiment, most of my blog posts average 200 — 300 views depending on a lot of factors, and the very lucky posts get around 500 views (all in a month of the post being published). However, the majority of my most successful posts get read by around 2,000 people in the first month they are published.
In other to ensure my approach isn't just a fluke, I decided to try it by submitting a guest post to Problogger, and that post sent almost 2,000 visitors to my blog after it was published, thereby resulting in an approximately additional 600 subscribers (I will be linking to the post later in one of my examples). I will be sharing the approach with you below, and I'll also be giving you a few more tips to increase the chances of your success.
Tell a Story
I know this isn't new to you, and you've probably heard it hundred times before, but believe me, it works! It doesn't matter whether you're writing a sales copy or whether you want to publish the next big post on your blog, telling stories can mean the difference between success and failure.
If you take a look at the internet you will notice that almost every niche is saturated with millions of blogs giving "practical" advice on how to achieve something, making people doubt the effectiveness of these tips. People read about new guest blogging tips every day, and they read about freelance writing from people who have never tried either of these things. The reality is that people are tired of reading the same thing over and over again, and as a result are confused about whether to take action or not. In a lot of cases, your readers will probably scan your articles and press the big "X" button in their browser after a few seconds. You can easily prevent this from happening by telling stories.
The difference between a normal blog post and a post written from the story approach is that the formal is just theory, while the latter is a practical example of what the author did. The former is just a "writing", and the latter is an "experience". In reality, people are tired of reading articles, they want to read experiences, and they want to be assured that what they want to do will produce results.
If you're a blogger you will notice that most readers hardly read your content, because time is very valuable to them and they have to choose carefully what they spend their next five minutes on. Now, ask yourself, if people can't spend five minutes reading my article, will they be happy to implement my tips?
By telling stories of your experience, you will help allay your readers' fears by showing them you have implemented what you're telling them, and they might even decide after they see the result of what you achieve on your blog.
How to Tell Stories that Work on Your Blog
To be sincere with you, there is no set approach to writing stories that work on your blog — what matters most is to tell your story in a way that your readers can understand.
For example, you can easily publish an article listing a few lessons you learnt from implementing a particular strategy (say the "strategy" is what you have always preached to your readers on your blog). You can share a personal and emotional story telling your readers how you went from being "nobody" to being "somebody", and you can share a story about how you achieved a particular success.
EXAMPLES
Since I'm so positive about this approach, I think I should share some examples with you below. Below are 3 great examples below — two from my blog, and one from my guest post on Problogger.
1. My Journey from a Poor Fatherless Kid to a Successful Blogger
It was this post that made me realize the importance of telling stories, and even though it was only talking about me and my struggles, as well as giving people tips to overcome theirs, it ended up garnering a lot of attention within a short time.
2. 3 Tweaks that Helped Double My Blog Traffic Almost Overnight
This example is my guest post on Problogger, showing people a few tricks I'm using to grow my blog traffic and increase my readership. I don't have any stats as to how many visitors the post got on Problogger, but considering the amount of visitors it sent I'll say it was pretty successful. The post sent me over 2,000 visitors, and led to over 600 subscribers.
I've written a lot more articles following this approach, and they all have views in the thousands. The above are just a few examples I think will buttress my point.
Concerns about being too Personal
To be sincere, the first example above was the first really personal post I wrote on my blog, and I was forced to write it after being constantly "disturbed" by one of my readers to write something like that. I was afraid about people not reading the post, because I believe people are too busy to care about what's going on in my life. I was surprised by the traffic I got the day the post went live, and also by the traffic to the post for the next few weeks after publishing it.
In fact, that post instantly became one of the most commented posts on my blog after it was published; with almost half the commenters saying it was "Inspiring". Just so you know; there are thousands of people waiting to read your story out there, because it is the motivation they need to forge ahead — publish it, and they will happily refer their friends to it.
You Need to Realize this, Though
Like we were thought in school, 0 x 0 will always be 0, so don't expect having huge success with your blog with little to no traffic.
If you're getting around 100 or more visitors to your blog in a day then this approach should work well, but if you aren't, you can start building it up. If you have enough traffic, this approach is guaranteed to work, if not, nothing is guaranteed to work.
There are a lot of ways to build traffic to your new blog, and you can read articles in the promotion category here for better ideas.
One tip I think you might want to try if you're not that sure about your traffic is to look for a unique way to feature some of the top bloggers in your field without diluting the effect of your story. Once it is live, send them each an email telling them you featured them, and asking them to share it if they love it — if they do love it and share it, your post will get enough momentum to make it go viral.
If you're looking for the latest tips on freelance writing, guest blogging, and writing articles that work, make sure you check out YoungPrePro.
Browse all articles on the General category
11 Responses to "How to Make Almost Every Article You Write Go Viral"
Mani Viswanathan

One important thing this post says at the end Bamidele is that without trying you cannot achieve/sense success.

Blogging and attracting visitors is all about trying apart from technical stuffs like SEO, marketing, etc.

Web Marketing Tips

Telling stories like this is also an art and I must say that you are god gifted in that.

I mere one or two years we saw everywhere … And this is really impressive.

Ron's SEO Copywriting Blog

People do take note, the style of writing in this article as well. It's pretty conversational and although it doesn't really say a story, it does give you the vibe of a personal letter.

Moral: Don't write stories, that's for sales copies; write letters instead!

Karens28

Very good advice. As a new blogger it is sometimes hard to find the balance between giving tips and advice – such as in a health and wellness blog like mine – and keeping it relative and personal. I think the most important thing is to leave the reader with a new angle on whatever topic it is that you're writing about. There are really no new subjects, so it's all about putting a different spin on what's been done before. That Daily Blog Tips are a great help! I look forward to getting them each day. Thanks.

Home Ever After

Thanks for the tip. I have never looked at the difference in readership and pageviews between my articles that are stories vs. "just the facts" articles.

But I can see just in the reading I do that you're onto something good here. I'm always more interested in a story with a moral than just a moral.

Tushar@BloggersEthics

you are right. people like to read stories and you have to make sure that they are not made up. True stories hit people like nothing else

Extreme John

I have been blogging for more than 5 years and majority of my blogs are based from my experience as a business owner. Well, they say that experience is the best teacher and I agree to that. But what makes an individual wiser is to learn from others' experiences and this is one of the reasons why readers seek blogs that talk about personal experiences.

Extreme John

I couldn't agree more. I have been blogging for more than 5 years and majority of my blogs are based from my experience as a business owner. Well, they say that experience is the best teacher and I agree to that. But what makes an individual wiser is to learn from others' experiences and this is one of the reasons why readers seek blogs that talk about personal experiences.

Tom

Stories say a lot and can make it easier to relate to what you're trying to say.

Debbie

This is great advice. People are busy. I read many blogs daily but I find that I glance through many without commenting. Some blog posts are just too long. But a personal story will often grab me.

I found this to be true on Heart Choices. When I share from the heart about my personal experience, I often see many more comments. And those comments warm my heart and encourage me along the way.

mohamed shajid

oh. What a share mate. I really like your posts. Story is the main thing to drive traffic. Anyway i should try your strategy.
Comments are closed.