How To Keep Your Brand Consistency As A Blogger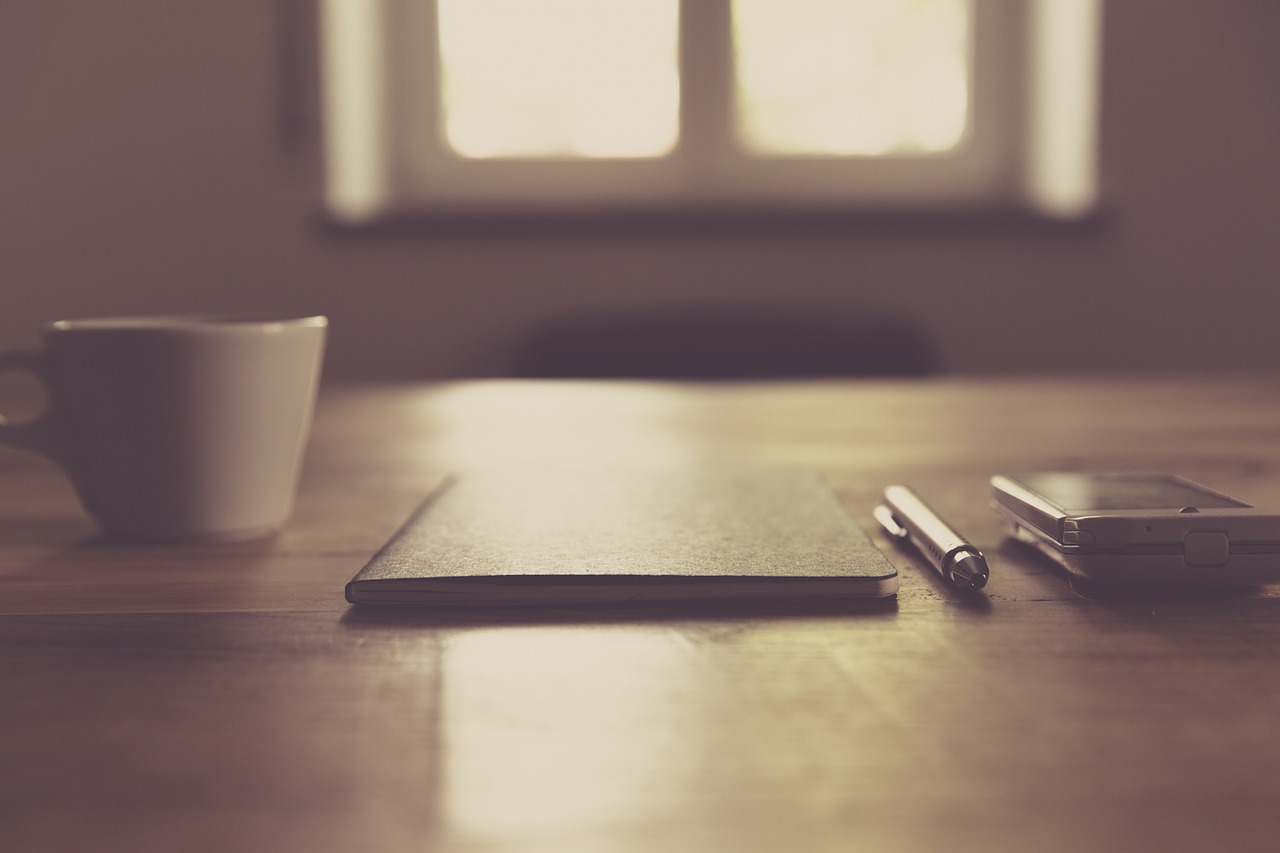 A brand is way more than your logo and slogan. The overall style that defines you as a blogger can tell people to expect this and that from you. People tend to like what they recognize. We give trust to things that all to something familiar. If you make it easy for anybody to perceive who you are and you stick to that persona you'll surely make a good impression in the long haul.
To state it upfront: diversity is undeniably good when you are a blogger. You can settle upon a wide range of topics to write about, you get to revamp the site from time to time and explore new ways to express yourself on the social media. A brand's life is more relaxed in the blogosphere than, for instance, in the B2C world where each product has to create strong recognition in order to sell. We all know that.
However, what I am going to say (in the next 200 words or so) is just this: once you have defined your own style, stray from it no more so that you'll earn readers' trust and build a loyal fan base.
Clean your blog's appearance
When it comes to the design of your website, every detail should make a harmonious statement. Choose an assembly of no more than maybe 2-3 matching fonts (Kernest can help you combine them aesthetically). Decide the class parameters for links and set some unitary rules over when to use bold and italic in the body of the articles.
Images and color palettes used on the site also need to be coherent all together. And the core element, your logo, should be nothing less than wonderful. It's a good idea to hire a designer on this, to be sure the graphics will be distinctive and appealing. If you're on a tight budget, 99designs can be a great alternative.
Create a post trademark
It may be a crossed interview held simultaneously by two bloggers with a single interviewee. Or a face-to-face type of post like Daniel does. Or anything you would find relevant. Find a special formula of post and regularly spice up your blog with it. This is a trait of A-list blogs that you can easily put into practice.
Admit your own biases publicly if they exist
It's pretty hard to keep 100% unbiased — and actually few blogs try to. The essential thing is not to camouflate your partialities behind a fake objective tone, or you will lose credibility. First of all, choose carefully who you advocate and make sure you do believe in that party, so that you can write about it in a convincing manner. After that, go ahead and tell people: "This is me and those are my beliefs; now hear what I have to say".
For instance, if you'd like to advocate Microsoft and hence you love Internet Explorer, make your readers aware of that, so that they won't be intrigued that you refused to review their app just because they're on the Firefox bandwagon. You got my point. Maybe you're not in for Pulitzer award, but anyhow it's good to be honest.
Use whitelabels
Customize and adapt everything that may interfere with your public presence and wipe out parasite messages. For instance, we often use third party services to create and disseminate web forms and surveys, newsletters or press releases. In respect for your own image, all materials that are sent to the public should display your own logo and bare the minimum identification elements of the original service.
I really am tired of those newsletters I occasionally with a prominent Vocus mark on their headline. It takes me some 5 seconds to realize the message is actually from a financial blog I subscribed to, and this thing sucks. Consider spending a few bucks more and maybe buying a license for the sake of having a whitelabel material that you can customize for your own brand.
Design a brand-centered Facebook fan page
Apart from the website itself, Facebook is the second best piece of web real estate for your blog. Customize your fan page to display the distinctive appearance of your blog. The cover photo can be a sample of your site's header or a combination of graphics that resemble it, like Lifehacker has. You can unleash your creativity with the Welcome tab HTML — make it speak clearly about your brand!
Remain a real person
A friend's advice: don't let your own personality be assimilated to the blog itself. You are the head of it, but you may lose opportunities of networking and personal development if you incorporate your image totally in your work. Put up a profile for yourself on social networks, apart from your business pages. This way you will add value to your business online presence, by proving there is a real human behind it.
Good luck!
Laura Moisei has a degree in Communication and writes for 123ContactForm.com, an app that helps users create web forms and surveys for any blog and webpage. Laura's daily delights are blogging, photography and good food.
Browse all articles on the Blog Design category
10 Responses to "How To Keep Your Brand Consistency As A Blogger"
Binny Oinam

Thanks a lot Laura for your detailed explanation. I have checked out your link. It's a great and helpful post.

Heather R. Huhman

Blogs are a great way for individuals to build their personal brand, but they're also a crucial piece of the branding puzzle for companies, as well. Having a company blog can serve to improve your organization's brand and credibility. A good tip is to link your blog to your company's LinkedIn page–the site has an option that will pull from your blog's RSS feed. This is a good way to promote your content and build your credibility for anyone who may be checking your organization out on LinkedIn.

HP van Duuren

Thanks for your post Laura,

I like the idea of using Mind Mapping as you talked about in your (May 23th) Comment. That indeed is a great way to find related topics that can complement each other.

I just made a Mind Map to Map my own – Writer's Lifestyle – Blog and since the topics on that Blog are pretty deverse, Mind Mapping (together with looking at the – Most Popular Posts -) can also give me a better Insight into what possible Topics I could write Posts about in the future.

'There are actually some interesting
– How To – Posts on it I wrote that I almost forgot about,
and that I find Practical to read back myself' 🙂

Daniel

Some very helpful advice, Laura…

I have noticed quite a few onsite innovations going on out on the web, lately…

They still maintain the overall theme of their sites, though, add(or remove) a few items which do look better, and offer greater navigation options….

Have not really heard of the term "White label" ….

Daniel….

Andi the Minion

Excellent post thanks, We decided to have several characters designed and created a series of matching headers for our main site, Facebook, Tumblr, Blogger & Twitter accounts etc.

It is important that we are seen in many places and that that presence is congruent throughout everything we do.

And we have a face behind the work, people know that there are 3 Minions and that I do most of the blogging and writing stuff.

People like to know what to expect and that they can depend on it. Otherwise they can feel lost confused and isolated. Familiarity is very important.

Regards
Andi

Trey William

These days the Facebook Fan page is a great way to promote your brand. But off course one should always look for own unique way to keep his brand alive and consistence.

Chris @ NPI

Yes, making a solid brand as a Blogger is very important. Thanks for the post, Laura.

BR, Chris

Laura@www.123contactform.com
Binny Oinam

Hi Laura,

"diversity is undeniably good when you are a blogger". I totally understand and agree with you regarding the consistency and harmony of the over-all layout, feel and design of the blog. But what is still intriguing me is how to keep all the articles related to a single niche. I am still at a loss how to choose my niche. Can I occasionally post articles just out of the tangent?

Ehsan

Hi Laura, I agree with you Facebook fan page is great way to keep the blog's brand consistency.
Thanks for the post Laura.
Comments are closed.