How to Deliver An eBook To Your Newsletter Subscribers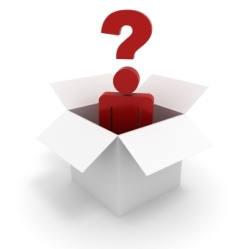 This post is part of the Friday Q&A section. If you want to ask a question just send it via the contact form.
Justin asks:
I am setting up an email newsletter, and I want to give a free ebook to my subscribers. How do I go about delivering it once they subscribe, however?
The very first thing you need to do is to upload your ebook into your server. I like to upload it zipped, because if you upload the PDF directly some people might have problem downloading it (i.e., when they click on the link Adobe Acrobat will open instead of the download beginning). Truth be said some people will also have problems unzipping the file, but I find the amount is smaller.
Once you the ebook file is ready to be downloaded you'll just need to communicate the link to your subscribers, and you can do this in two ways.
The first one is to create a follow-up sequence (might also be called autoresponder sequence, depending on which email marketing solution you are using). With this option you'll basically create a message that is sent to each subscriber right after he subscribes. You can include a welcome message there, and then put the download link for your ebook.
The second option is to include the download link right on the subscription confirmation page. Most email marketing services allow you to use a custom page, and all subscribers are sent there as soon as they confirm their subscription (usually by clicking on a confirmation link sent to them via email). You would just need to include your welcome message and the download link directly in that custom page.
The second option is useful for people who don't plan to use an autoresponder, but for most other cases I prefer the first one. It's a bit more secure, since your download link will not be exposed on a public web page, and it allows you to start building a relationship with your subscribers right way.
Finally, you can also deliver an ebook to RSS subscribers (including people subscribing to your email feed via Feedburner). In this case you'll need to append the download link at the bottom of your RSS feed, though, and you can do that with the RSS footer plugin.
Browse all articles on the Q & A category
16 Responses to "How to Deliver An eBook To Your Newsletter Subscribers"
Mike @ Blog Success Resource

While this was useful, I was looking for a "plugin" type to make both of my sidebar aff. links"no follow", instead of writing rel=no follow with each one. I am trying do "less" work. 🙂 and more time on promoting.

Winning Ideas

Daniel. This is one topic about which I wanted to send an email to you. Now since you clarified it, I will go for Aweber 🙂

Thanks

Barbara Ling, Virtual Coach

I've had a free ebook in my RSS footer now for years. It definitely helps!

Mike @ Blog Success

Daniel,

This is great information as it is not widely available. I always have loved your Q and A posts, so informative and educational.

I have a question about making sidebar content in to "no follow", specially ads, do you know of sidebar plugin that will do that? so far, all the no follow plugins I have seen are for the post only. Thank you

Daniel Scocco

Mike, check this post I wrote on that topic a while ago:

Rison Simon

Hi Daniel,
I have two questions for you.

1) Is it "once you the ebook" or "once the ebook" in the second paragraph below the question?

2) Why is there no link to twitter for dailyblogtips? Are you not on twitter? I noticed this when I read in one of your interviews that you are absent on social networks. Aren't social networks the future? 🙂

Daniel Scocco

1. Yeah that is a typo, thanks for the heads up.

2. I am on Twitter: @danielscocco

I am not sure if social networks are the future. The Internet is the future, that is for sure, but what kind of websites/platforms will reign we still got see. For now I don't find my time in those networks is worth it.

David

Delivering your ebook to rss subscribers this will be a good method to to make more sales!

John Bakken

Thank you!

I'm gonna be using this when i launch my own ebook sometime. quality stuff like always!

Dinesh

Right on time, I'm going to launch my free ebook by this Monday.

Daniel, is there any maximum or recommended size ( KB or MB) for ebook and any way to stop sharing or hiding the download link?

Thanks in advance.

Daniel Scocco

I think up to 10 megabytes would be fine. The smaller the better, though, and that is another reason to zip the file.

And unfortunately there is no effective way to prevent sharing of the book. I don't think this is a big problem though. I think 99% of the people out there are honest so.

Jason

My preferred way is to upload it to my server, create a page on my blog to provide the link and a few "into" words, and sending everyone on my list a short email with a link to that page.

khairilz

which auto responder is cheap and good?

Daniel Scocco

I use Aweber.com.

Sleepless

Aweber is good but not cheap.

But delivering mail to the masses is a very serious business. It's hard not to be tagged as spammer and aweber is doing well. At some point, you have to invest some money if you're serious about blogging.

Kamal Hasa

Aweber is cheap right if you have less subscribers..
Comments are closed.