How to Be Productive Without Caffeine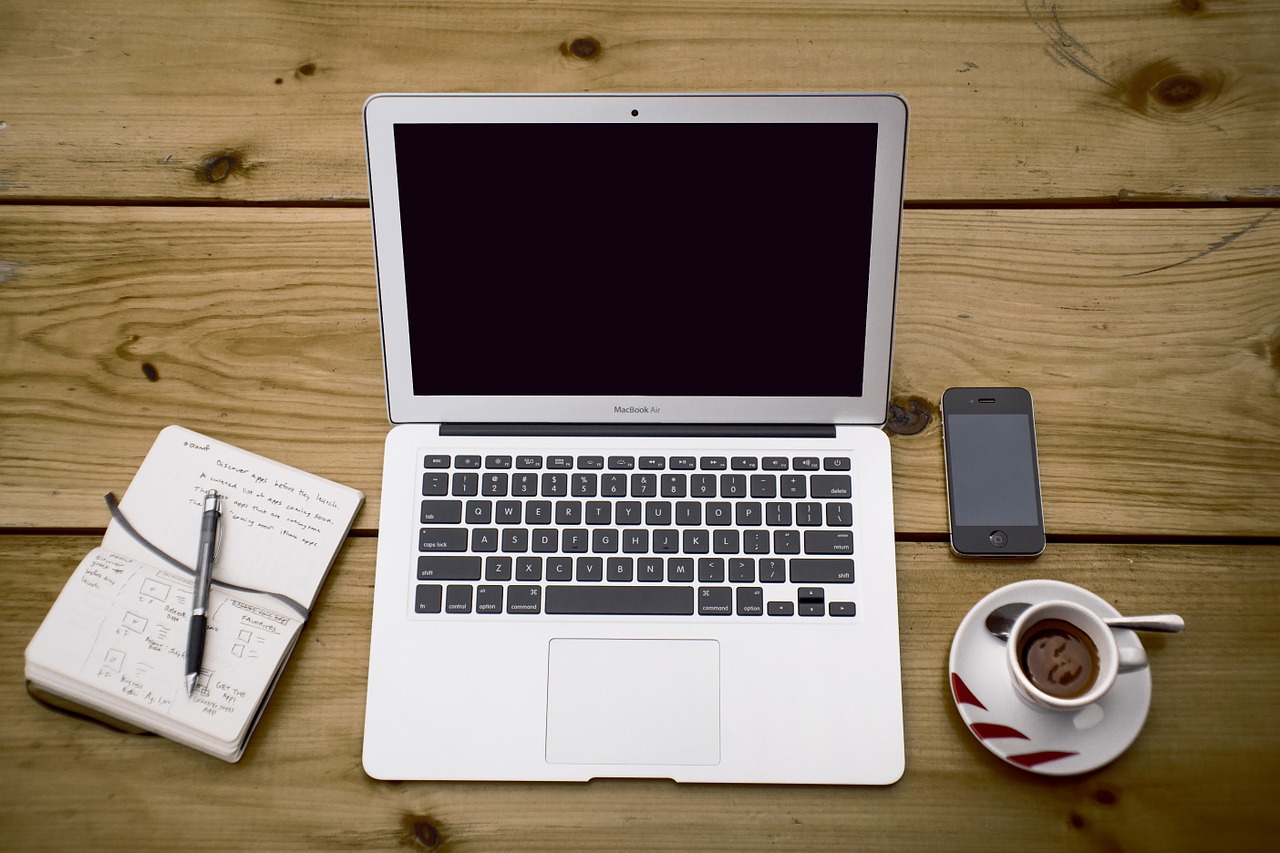 This is a guest post by ZK. If you want to guest post on this blog, check out the guidelines here.
I've been running a web marketing blog for the last 15 months, but each time I sat down to write a post I ended up spending at least three to four times the amount of time that would take for me to write the post.
Over the last three to four months I reduced my blog writing time considerably by being more productive. In this blog post I'm going to explain how I achieved that.
1. Create a Daily Routine
This is a quite hard part, especially when you are just getting started with your blog. Getting into the habit of writing one blog post every day (or three times per week) is a challenged when you first try it.
But once you establish a daily writing routine it will get much easier because you just get used to it. You will still blog because you want to and because you like it, but you will grow the habit and force yourself to write no matter what.
2. Use a To-Do List
Or just a schedule. When you have a daily to-do list or a schedule you will be able to manage your time much better. You know what you need to do, when you need to do it and so on.
If you know you only have 30 minutes available, for example, you should skip working on a larger task and instead get rid of smaller things on your to-do list. The list itself, though, will be useful to make sure you spend your time as efficiently as possible.
3. Shut Down Distractions
Close down stuff like Thunderbird (e-mail client), Twitter client, Skype, Messenger and similar. If you don't want to close Skype or Messenger, just set your status to "Message if important only" or simply just "Busy." You just need to be able to set a point where you need to be very productive (while writing blog posts).
4. Take Notes When Something Important Comes to Your Mind
If you are in the middle of a task (for an example writing a blog post) have a notepad with you and write the idea there instead of doing it right now. If you jump from task to task you'll lose focus and efficiency.
Just remember you need to finish whatever you are working on before you jump to the next task.
5. Outsource Stuff You Aren't Good At
This is probably the best time-saver ever. You should always try to get help from people who are qualified on areas you are not. If you are not a good designer, for example, focus on writing content and outsource the design tasks on your blog to a designer. This will save you time and money in the long run.
Do you have any techniques for being and staying productive?
This is a guest post by ZK , who blogs about web marketing and search engine marketing at WebTrafficROI.com. You can follow him on Twitter as well.
Browse all articles on the General category
35 Responses to "How to Be Productive Without Caffeine"
Jim Munro

Good tips, I particularly like #4. Consider a micro digital voice recorder, helps to capture those ideas while driving too. Things you forget when you finally sit in front of the computer and your (my) mind goes blank.

Killing the email is important but I have a hard time getting there. But I hope to get there.

Thanks for the reminders!

Chris @ Little Black Dress Fitness Tips

Simply taking the time to find what works for you is important. Life gets so busy, I think so many of us tend to be reactive rather than proactive. Once I took the time to really analyze my habits and preferences, I came up with a schedule that works for me. If I don't follow it, things fall apart.

My website is on fitness, which is very important to me. But if I don't work out first thing in the morning, odds are pretty good that I'll blow off an evening workout in favor of writing. Plus, a morning workout removes a lot of stress because I don't have that little voice inside my head all day telling me that I need to go to the gym.

And an early morning workout is even better than a cop of coffee!

Nezine

That is exactly how I plan as well!

I agree on most point except for the last one about out sourcing. If it is something that you cannot do yourself then it's ok to hire someone to do, but for writing post, I prefer to write my own.

But for other things, yes like the post said it saves a lot of time so that you can concentrate on writing content.

Deb Ng

Also for productivity, I like to reward myself sometimes. If I'm working on a particularly arduous task, I might set a reward for myself such as a chapter of a good book or a splurge on a premium cup of coffee. The light at the end of the tunnel helps see me through.

Something else I like to do is schedule the most "boring" tasks first. I know that when I'm done, the rest is gravy.

Nezine

Thanks for the tips. Seems simple enough.

Over the last few day, I have been reading about how people make plans and it appears everyone has their own way of scheduling things. Which ever plan we follow, the important aspect is that we must make a plan.

Chris Peterson

All steps are useful to be productive. You are right, it is necessary to take note when important idea comes to our mind.

If will not take immediate then may be we will loose that idea.

Satria Nugraha

i'm not agree. I drink coffee everyday when i work in front of the computer and not like your theme writing i productive and make a lot of short review when i drink coffee

Chester

I think all these are very effective. However, before anything else, I still have to take my cup of Cappuccino.

Mighty

I love coffee! So i want to be productive even with caffeine! LOL. Anyway, I use the pomodoro technique for productivity. 😀 It breaks down tasks that could be done in 25 minutes. after each 25-minute session, I take a break for 5 minutes, then work again! it works! 😀

I figured I can even make 8-10 blog comments within that period.

Mighty

Mike Crimmins

Great tips – almost exactly my thinking on everyone – except the without caffeine part. As a coffee blogger, I just don't understand.

scheng1

The funny thing is that when the computer is off, I have so many ideas and the desire to write is so strong. Once I turn on the computer, the writing ideas all disappear, and I dont feel like writing. I hope I am not the only one with this problem

Jens P. Berget

I always do two things; create a daily routine (right before I go to sleep) and I always use a to-do list.

If I didn't, I wouldn't get hardly anything done.

When it comes shutting down distractions, I use WriteRoom and it turns my screen black, only the text is visible. It's the best buy I have ever done when it comes to blogging 🙂

Darni

In fact,my techniques for being productive are almost included in your list. Time management, taking notes, make a schedule, shut down distractions. All these are very important. I not only use these to write post, I also use these to socialize with other bloggers.

Dana @ Blogging Update

This article surely help me to overcame my writing difficulty which I face since Christmas. I aware that is because i do not stick to my writing schedule in this long holiday. It eat my fast writing ability.

SpicyGadgets

Well every time when I tried these tips I saw improvement in my performance but tough part is maintaining this one.

Emz@IndoTravel

The famous to do before post I should take Notes when something important in my head. It can make me create more future and hit more reader in posted and got good reaction.

Gordon Stewart

Great points, ZK – they mirror the exact points that I make to my clients. If only I could adopt them myself!

I use a To-Do app on my iPhone to keep a track of my thoughts – things like articles that I could write, new keywords to research etc.

I also use GoPlan to track my jobs. I upload a schedule of activities and then give my clients access. This helps to keep me on track.

Having a routine and using technology to help you keep on track is so important. Without them you will quickly fall into a heap!

Bob Bessette

I tend to agree with the "outsourcing" tip. I think it is very time-efficient to outsource what you aren't familiar with but I also think it's smart to attempt to develop those skills when you have the time. In fact, using the person who helped you previously as a consultant is the best approach to help you learn the skill.

I also like the "Taking Notes" tip as I tend to always carry a pad and pen with me to write down anything that comes to mind. The older you get the less you remember.. 🙂

Best,
Bob

icantinternet

Oh, and another tip for iPhone owners perhaps is instapaper, it lets you save webpages to your iPhone (or instapaper account) to read them later. This way they don't keep you from what you are actually should be doing at the moment 🙂

icantinternet

Some wonderfull tips you have here. Although I know almost all of them, actually using them is another story 🙂
Notetaking is a very very important thing I believe, and I always thank Apple and Simplenote for that. Besides that I think that shutting off all possible distractions is another great tip!

Lars Tong Strömberg

Good list of the basics. Here´s how to develop it further:

Debojyoti

You are right on the money. Time management is a very essential skill to excel in any field.

Also a thing of great importance is to use your peak time. Some people are most productive at morning, some at noon others may be in the evening. It is critical to identify yours and put it to good use.

Dave Doolin | Website In A Weekend

Having a schedule is critical.

My first hour of the morning is when I work on information products. Sometimes I spend 45 minutes staring at the screen. Even so, 15 minutes high quality production daily is better than no production.

I do this before I check email.

Typically, this kicks off the day very nicely.

Wayne Key

I am utterly on board with Ryan's post above. When the idea is fresh and new it is quite possible for me to write in minutes what would take hours if I wait and let it get stale.

My advice is grab the idea and pen, paper or netbook or something to capture it and get it roughed out Now! (yes I am preaching to myself first here… lol… I know it works but it is hard to follow for me.)

Schedules are critical… but don't lose a great idea because of them.

Wishing everyone good luck and great writing in the New Decade!!

Wayne

InspiredDreamer

I have found that a good way to be productive is to write my blog posts at night (since I do tend to write about things that happen to me or come to mind during the day, that works out well), and then I spend time reading and commenting on other people's blogs in the morning before I go to work. Separating it like that helps me to be in a "now I'm writing" mode in the evenings, whereas in the morning I can read one blog or twenty, but since I have the time constraint of needing to get to work, I don't feel bad about stopping reading, whereas I would feel stressed about trying to finish writing.

Ryan

Note-taking is #1 in my book.

Most ideas are stillborn. You have one and unless it's recorded with pen and paper it's gone.

Keep a small pad in your pocket at all times. Your success depends on it.

Ricardo Bueno

I definitely think that some type of editorial calendar is helpful. One should always be writing and taking notes for post ideas (I do this every time with a pen and paper every time that I read). I've created my daily routine and it definitely helps keep me on track. But in my routine, there's caffeine involved (a fresh morning brew or some Starbucks via which is actually quite good)… 😛

Aminul Islam Sajib

Creating a daily routine and following that strictly is the best way to be productive as much as possible for a person. Thanks the writer for a helpful post.

@ Daniel, I submitted a guest post and it has been over 48 hours. Please check the inbox, review my post and let me know your decision about it. Thanks in advance. I'm expecting your reply pretty soon.

VitaminCM

These are all some great tips. Imagine how good they would all work after a double-shot of espresso.

Kerry Palmer

I use everything you mentioned, and then I also utilize the "pomodoro technique." You set a timer for 25 minutes, work on your "focus task" for 25 minutes, then take a 5 minute break. Repeat until the task is finished.

The 25 minute segment has an uncanny way of making you focus.
Comments are closed.