How Many Hours Do You Spend Working On Your Blog?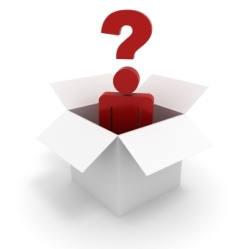 This post is part of the Friday Q&A section. If you want to ask a question just send it via the contact form.
Bill Yann asks:
How many hours do you spend working on your blog every day? I am a new blogger, and I am having trouble to set a schedule for my blog.
There were basically three periods in my blogging journey, and during each I would work a different amount of time on the blogs.
When I first started blogging it was just a hobby, and I remember I used to work around one hour per day on it, usually at night, before going to sleep. This period lasted around one year.
After that I started monetizing the blogs, and eventually I quit my job to work full time on the Internet. The three blogs I was running at the time represented the bulk of my revenues, so I spent all day working on them (around 8 hours per day). Activities included search engine optimization, web design, research, content writing, promotion and networking. This period last around three years.
Then around one year ago I started diversifying my projects, and launched new websites. Some of these make money with affiliate marketing, others selling products directly to the end user. As a result I sold a couple of blogs, and kept only this one and Daily Writing Tips (where I have staff writers so I don't need to put too much work).
So right now I spend around 2 hours per day on both blogs. Half of that time is spent moderating comments, answering to emails and running other maintenance related tasks, and the other half is spent writing content here.
I have some tips regarding how you can create an efficient schedule for your blog, but I'll save that for a separate post.
Browse all articles on the Q & A category
17 Responses to "How Many Hours Do You Spend Working On Your Blog?"
Mohamed Shajid

Nice one mate, i am using just 5 Hours to monetize my blog 😀

uchenna

i currently spend an average of 3 hours per day working on my blogs

Andy DesRosiers

Yes, I imagine it would take a lot of work to manage highly visible and successful blog like this one. It takes tons of time to build up the site, and tons of time to keep track of it once it does get large. With my <20 visitors a day, it's not so bad. 😉 I'd rather spend 8 hours a day blogging and doing something fun then in a stuffy office getting yelled at.

HP van Duuren

Thanks for asking your question,

Although now and than I do experiment with using an Eggtimer to be able to focus my attention on specific tasks, and to get a feel for what time specific tasks take, I don't know exactly how much time I really spend on actually working on my Blog(s). As a matter of a fact, thanks for asking this question, because I do think
that I frequently need to set more specific goals.

I currently seem to be working more on Online Media like writing on other Forums and Blogs than on my own Blog(s) I am also once in a while work a little on other things like Q&A Sites and for example YouTube. (currently not that much on Offline Media, although I have done it in the past.)

'Today on this Blog I read a post
about using a White Board for Business….,'

I realised that in the past I did use one myself. Every day I used to scribble down new ideas and goals and was able to focus my attention on them that way. That worked very well but somehow I had it put elsewhere and lately haven't been using it for a while, so today I have put it up again so that I can constantly look at my goals again. Today I even wrote Post about how I like to use my White Board to be able to keep my Goals in front of me. It gave me the inspiration for the idea to actually (pre) sell a White Board on my Home Business Lifestyle Blog, because I really do think that it can be really helpful for online entrepreneurs to keep focus on
what you spend your time on.

All the Best,
To your – Blogging – Inspiration,
HP

Joshu Thomas

Basically it does not depend on how many hours you spend. It depends on how many quality hours. Most of us waste a lot of time browsing and networking. so if we can get back to the base line we can cut short the total time online to half for pure blogging.

cheers
Josh

Mike @ Blog Success Resource

Daniel,

In the beginning of blogging there is lot of learning curve, writing, putting right plugins, right look with theme and tweaking can take up some time. But biggest time black hole is getting traffic, commenting, thinking of topics to write. It can be lot of hours.

I am happy you are working and focusing on few sites projects. Someday, maybe you can share your strategies without giving away your site info, I have 2 sites but I feel overwhelmed already.

Vince

I would stick to 25-30 hours working online. 🙂

Blogging Virgin

It really depends on the type of blog and the goals of the blog. Things like number of posts, traffic goals, and quality of content really change the number of hours I work on any of my blogs.

I can relate to Daniel in that the first year or so it was mostly a hobby where I wrote a post a day and spent some time learning the ropes, so I think an hour a day might be a good starting point. Either way, watch out for blogger burnout, especially in the first year since you won't see immediate results and might have high expectations from the starting gate.

Either way, good luck.

Rojish

I usually spend 1 – 2 hours daily on my blog. Since my blog is a new one I spend most of the time writing good content.

FreeMoneyMakingBlog

Spending only 1 – 2 hours is enogh. But get the smarter way to do your work as I do..!

Dean Saliba

I was going to say "24 hours" but then I started to realise that I let a lot of things distract me when I meant to be working on my blog (Facebook, Twitter, emails, watching TV, etc) so I'd say only a couple of hours a day.

Chris

I currently spend about a few hours a day working on my blog. I am using a free WP theme and I am not as happy as I want to be with it.
I am also trying to promote .CO domains which isnt working out too well at the moment. I am looking for people with developed co domains and I want o feature them on my blog – all i ask in return is either a link back to my site or something to let others know about what I am trying to do.
I think that if i step it up and buy a premium theme, I will be able to progress and reach a point in which I am content with everything.
Congrats on the success of your blog! Quitting your job and working 8 hours a day is some serious stuff! I dont know if I would be able to do that!

DiTesco

Right now I think I am spending way to much time on my blogging or online endeavors. I have reached a point where I believe that I would be better off if I "get rid" of some of them as it is very difficult to coup up with. Although I spend to much time online, I have disciplined myself to not "interfere" with family issues. First them then the rest. Hopefully, my 7 – 9 hours a day will be seen reduced in the near future. We'll see.

Naveen Kulkarni @ Winning Ideas

I usually spend around 2-3 hours for blogging activities most of which in the evening and night. Majority of time goes into writing (currently an E Book) and a bit in promotion.

Naveen

zaki alakhdar

spending 2 hours is enogh but that is related to your blog case, some needs 4 hours or more or less.

Mary E. Ulrich

I spend about 4 hours each day, more if I can fit it in. Each post takes about 6-7 hours. I'm getting a little more efficient, but it still just takes me that long.

I spent some time worrying about it, and finally just decided I was happy with my content and it was just going to take time.

Ishan

Working 8 hours per day for 3 years? Well, that's a lot of hard work, Daniel, and it shows off!
According to me, it is best to spend small amount of time in beginning and most of it on writing quality posts. Once you realize that the blog has potential and can grow, you can increase time and focus on community building.
After once you are noticed, it is your field then, you can choose whatever you like!
Comments are closed.