How Do I Make My Articles Go Popular on Digg?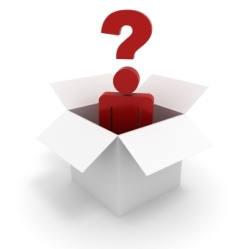 This post is part of the Friday Q&A section. If you want to ask a question, just write a comment below.
Karen asks:
Will a certain article submitted to Digg.com go popular automatically once posted? Or will it take time to be dugg by people?

For example if you submitted an article from your blog 2 months ago, is there a possibility that people will still be able to digg that article today? Is it possible for an article to get popular just now even if was submitted long ago?
First of all your article will not go popular automatically once you submit it on Digg.com. If you are a power user (e.g., a Digg user with many friends, who participates actively in the community and have sent many stories to the front page in the past), then you'll probably get a good amount of votes right after the submission, but even in this case it usually takes from 10 to 20 hours to get the story promoted the front page, provided the story is a good one and matches the interests of the Digg users.
If you have a recently created or an average account, then your submission will probably only get a handful of natural votes. This means that if you want to have a chance of sending that story to the front page you'll need to get busy asking friends to vote on it, including a Digg button on the page and promoting it through other channels, leveraging other social networking sites (e.g., Twitter and Facebook) and so on.
Getting a story to the friend page of Digg is a harder than it looks, however, due to the competition you have today and to the bias Digg has towards mainstream websites. This doesn't mean it is impossible, but you'll certainly need to put some effort there.
The main requisite is to understand what kind of content is well received at Digg, and to be able to craft such a content on your website. Once you nail that you'll need be very active with your own Digg account (submitting, voting and commenting on stories). You'll also need to go through some trial and error, until you figure what it takes.
As for the time window you have to make a story go popular, it is around 24 hours. After that the story won't get promoted to the front page no matter how hard you promote it and how many people vote on it.
This is the current state of things, but they might be changing in the near future. Since Kevin Rose returned to his CEO position he has been announcing many changes, with the goal of making Digg more democratic, which should improve the chances of small websites and blogs making it to the front page.
Browse all articles on the Q & A category
18 Responses to "How Do I Make My Articles Go Popular on Digg?"
George

Thanks for the tips. but I have got few of my stories promoted to the front page even after the time gap of 24 hours. May be this might be a rare excemption..

Paisakamana

Hi Daniel I like this article and I think many people could use these advices. Not to forget different social network groups on Facebook where members diggs each others stories.

I signed up on Digg for a couple of days ago you can add me through the Digg icon on my site if you are interested in becoming my active digg friend. Add me and send me a message so we can digg each others stories 🙂

Digger

Well, let me tell you..if you think getting on the FP on Digg is hard then it's going to be hard…

When I first got started I thought…I'm gonna figure out how to make it easy and make a process of getting my site consistently on the Digg Frontpage no matter what…so I talked to people who were power users, asked a lot of people on how Digg works, asked them to help me out by submitting my stuff from their power accounts (ask, ask, ask and you'll get it :P).

Fast forward now, I got 5 of my articles on the Digg FP and got 80.000 visitors from it and some really good links (social media is not what it used to be, you get a lot of traffic but not many good links as months ago.)

My point was…if you want to figure out how to get good on Digg then you can do it. If you say to yourself it's 'hard' based on limited experience then you can't really do anything significant…

When I went to social networks like Propeller for example and had no idea how they worked, I asked a lot of power users to help me out, saying I'm new and stuff like that and they helped me out…people are helpful. So I figured how propeller works also (they don't bring much traffic though, 200 people at most if you get on the FP compared to 10-50k on Digg.)

Just wanted to tell you this…it all comes down to how you perceive things to be…make that play to your advantage 'by being determined to figure out how stuff really works' (I usually do this…I say to myself: I'm going to give myself 20 days and participate on this site and while doing that I will try to figure how it works.).

Daniel Scocco

I got around 20 posts/pages in the front page of Digg over the years (including all my sites), and my argument stands. The average blogger who is starting out will have a really hard time landing a front page.

Digger

It depends on many factors.

If the 'average blogger who is starting out' is having a blog where he publishes funny pics then it will not be so hard (if he has 5+ power users who can submit his stuff for him) compared to if he's publishing something that diggers don't like (like make money online advice.) Then even having a power user friend's base doesn't help.

Daniel Scocco

That is exactly what I said in the post.

Web Marketing Tips

Well personally I think that getting front page of Digg is really hard nut to crack.

Unless and until you have good command our your followers and on your friends and readers.

Sarvanshu | TechPapa

Yes , Only today i got 3000+ hits(Counting) from Digg for 116 duggs…..

Roshan Ahmed

Hi Daniel,
As you've said, for getting some duggs on diggs is really hard if we don't have a reputed profile there. And that's the thing which haunts me. My digg profile is not at all good.

Latief@AnotherBlogger

Its like just looking for a backlink for me because its hard on Digg to get the front page even I have hundreds friend on Digg 🙁

Saki

Well, as for 24h window I am not sure my story got popular after 1 day and 20hours.
And getting a story popular is not that hard if one is active user and if the story is good.
Digg's recommendation engine makes possible for people who are active but do not have many mutual friends to get a popular story.
It is simply not enough to log in into Digg every couple of days and just submitting a story.

Farouk

this is a very informative post
i learned lots of things about digg in few minutes while reading this post
thank u 🙂

Ari

Hi,
I haven't joined digg. And I'm still considering about that. Because I'm wondering that it will take a significant effect to my new blog, which has only few followers. What do you think Daniel ? Do I need to join Digg ?
thank you and best regards

PDA Break

I have never gotten one of my post on the first page of Digg, but i know that I will eventually get one

Dev | Technshare

Hey Daniel,

Awesome piece of advice man! !! and thanks Keren for asking this great question. It's really hard to get articles on front page of Digg.
Anyways, Thanks for sharing this great post buddy.

Murlu

Thanks for covering this subject Daniel.

I love digg but I've given up trying to break the front page. It really seems that content will either be completely random or have a biased toward certain subjects like Apple, Digg and Cracked.

It's kind of funny though to see pictures that have been around on the net for years making a come back. Old memes.

That doesn't mean you can't get to the front page but you'll need to craft your content which will appeal to diggers or the power users.

Josh Garcia

Hey Daniel,

Thanks for posting this question from Karen! I was wondering the same question. I do have the Digg button on my blog. I does get hits. However, nothing to get excited about.

Have a great weekend…
Josh

Daniel Scocco

Yeah it is very difficult to land a front page on Digg naturally (i.e., without doing anything yourself). Usually only websites with a huge following get that.
Comments are closed.