Hook Your Readers With a Good Quote
"A nice quote from a recognizable authority or famous person can… work wonders when holding attention in those crucial opening seconds."
– Brian Clark, "5 Simple Ways to Open Your Blog Post With a Bang"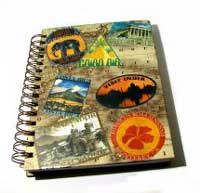 If you don't think Brian was correct, ask yourself this: Why did you read the quote above, and why are you reading this paragraph now? As the Copyblogger himself demonstrates with some regularity, opening your post with a compelling quote is an excellent lead-in to the rest of your material.
Quotes are powerful tools because they draw attention. Readers have been trained to recognize that the text they contain is important. The term "quotable" conveys a sense that the content is succinct and effective, able to engage and summarize a concept in some memorable way. And since anything set apart from the main copy, enclosed in quotes, and properly cited is, by definition, quotable, it must be important to read, or so the reader's mind infers.
To use the power of quotes in your blogging, you can take two approaches. You can either write a post and go looking for a quote to summarize its content, or you can brainstorm a topic, find a quote, and write the post around it. Brian seems to use a mix of approaches, sometimes discussing the quote at length throughout his post and sometimes touching on it casually in the first paragraph or two. Depending on your content and writing style, you should choose whichever is most effective for you.
Of course, few of us are literary geniuses, so finding a good quote will require some research. There are dozens, if not hundreds, of quote directories out there. Depending on your content, a specialty quote site may be more useful than a general one. If you're having trouble or you're not sure, stick to the more reputable quote sites like BrainyQuote, ThinkExist, or QuoteLand.
As with any blogging method, quotes are not to be used arbitrarily. If it enhances your post, include it; if it sounds awkward, don't. If you're not sure, get another pair of eyes on the draft before you post it. Used correctly, quotes can lend authority and draw attention to your writing, but they probably don't belong in every post.
Browse all articles on the Writing Content category
16 Responses to "Hook Your Readers With a Good Quote"
Bang Kritikus

Thanks for your info

Yeerk

One thing I am surprised that no one has already mentioned is that 'quote' is a verb. So you are using it wrong… I just thought I would mention this because it was hurting my brain reading so many nonsensical comments, almost everyone one misuses the word! The proper word would be 'quotation', you quote a quotation but you can not say a quote. Just in case you care…

SEO Genius

This will be in my next article, i love quotes i believe they hold so much power in such small space.

By this i mean, in such a short sentence or paragraph the "good" quotes make you think and wake you up if nothing else.

Trevor

I use quotes in a number of ways too. Often I use the quote as the inspiration for a post, letting the quote set the topic or theme of the article and letting it run from there. At other times I use the quote in the body of the text to illustrate the point I am making. On a few occasions I have even used the quote at the end, like a summary or punch line. They are so adaptable.

When I find a good quote I usually keep a copy on file, usually by emailing a copy to myself.

Matt Jones

Great tip. I find it's not that hard to find a decent quote from a well known blogger because I already read their blogs!

Adnan

Hey Daniel – great article and very true. I love using quotes because it shows that you have the effort to get related quotes and add them to your article. For the best effects, use the "blockquote" tag in WordPress because it styles the quote for you!

Daniel

ourman, I think it is normal for journalists to avoid starting with a quote. They write with a whole different style. Imagine if an article over the NY Times was to begin with a quote, it would look weird to say the least.

Blogs however, specially the ones that focus on timeless content like this one or Copyblogger, engage with their audience on a different way, that is why quotes can be very efficient.

Richard

AS T.S. Eliot said:

"If you start with a bang, you won't end with a whimper."

ourman

Strange, when I was doing journalism training I was always told never to start with a quote.

Maybe different routes work for differing media.

Rehuel at Blogging Notes

I have so often see people using quotes they probably alone understand.

I've been playing around with article introductions, and recently I added quotes to the list.

Wallet Rehab – Ways to save money

Awesome post. I have a bookmark folder where I save various quotes that I want to use for blog posts. WHenever I'm stuck, I dig into that folder for a new quote!

Joanna Young

Some good points here. You'll also find that people search by quotes so it's a good way to get new readers.

The way I use quotes is just to write down a good quote that relates to my subject whenever I find one and stick them all in a folder. I normally find I make a natural connection between a prompt for a new post (eg when I see another article, have something I want to write about, respond to a comment etc) and the quote 'pops' into my mind. But the folder is also good quarry for new ideas if you're hitting blogger's block.

Joanna
Comments are closed.