Have a Vision Instead of Acting Opportunistically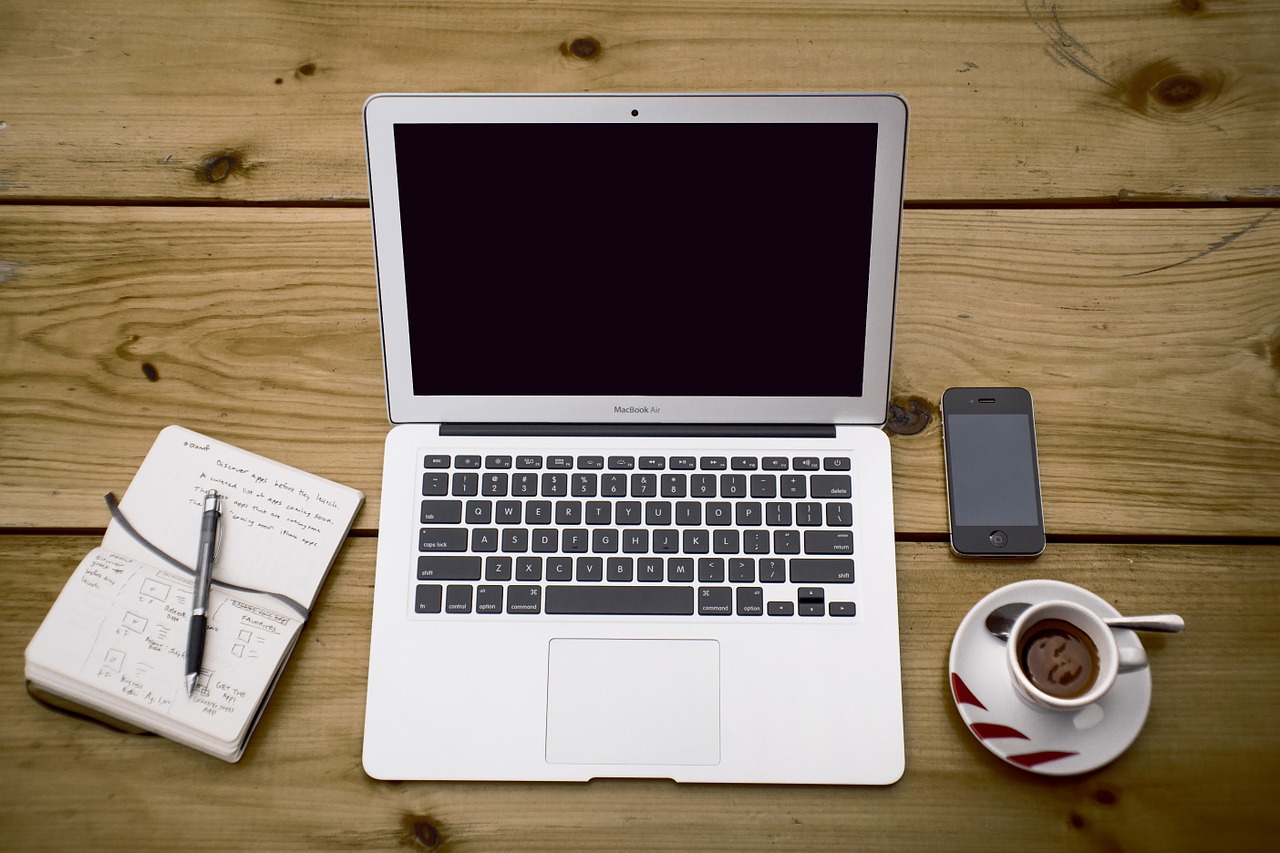 If you want to have success, whether it is online or offline, you need to have a crystal clear vision about what you want to accomplish. You need to believe in that vision, and work hard to achieve it no matter what obstacles are going to appear along the way.
What is the opposite of having and strong vision and working to achieve it? Acting opportunistically, and that is a problem that I see with many people trying to make a living online.
When you act opportunistically, you will jump from project to project, from business model to business model, trying to make money in whatever ways you manage to discover. Sometimes you will also put principles and ethics aside to catch those "opportunities."
Practically speaking, this could be someone that started a blog to make money with it. After three months the traffic was still low so he abandoned his blog and tried to create websites to use affiliate marketing programs. The money was not coming here either so he started offering freelance services. So on and so forth.
This is a clear example of someone without a vision and acting opportunistically. It is very hard to become successful in that manner.
Now don't get me wrong, no one was born with that vision. It takes time and energy to figure it out, and if you are not there yet it is not a big deal. The important thing is to realize that eventually you will need to put this vision down, and build it with a good foundation. Your strategies and short term goals might change along the way, but your vision is something that should be rock solid.
Browse all articles on the Strategy category
22 Responses to "Have a Vision Instead of Acting Opportunistically"
HP van Duuren

You must have read my tiny little ebook? 🙂

All the Best,
To your – Vision – Inspiraition,
HP

Jason

Thanks for the information blog. I have been writing a quote book for the past year that carries forward the values that you write about.

I created my blog off of a vision, to help people accomplish their dreams and goals. I have multiple college degrees, taken a ton of course on leadership – vision, journey, and destination. Each day, I write daily writing tips. I have been searching for a writing dream in Hollywood – film writing.

Thanks again for writing a great piece. You attracted more comment on this piece than I have on my entire blog. After 180+ articles, and a great vision to help people and writers, my blog vision is just gathering cyberdust. I actually linked your blog from a picture I have on a vision. They work well together.

medyum

Your post really struck a cord with me because I've been guilty of jumping from one thing to another without a vision, goal, or whatever to strive for.

Market Secrets Blogger

I understand you, but it's the various opportunistic trials that help to form a solid vision…ppl learn best by "doing" so it's important to test the waters and not be afraid to get your feet wet.

Only then will you know what vision actually works. This is what oppoortunities are: someone's vision and you're trying to see if it's right for you.

Vipin

Nice article 🙂

Pretty true, ebven I have gone thru that phase of jumping to various projects and at the end achieving nothing.

Its better to research, analyze and then make a solid vision and then work towards it.

Lito | TheFilipinoEntrepreneur.Com

Yes it's true that you should have a vision. Just like what I read on some pages of the book " The Power Of Concentration" and many bloggers and online ventures succeeded because they concentrated their efforts on one thing. But maybe it won't hurt if we will not put all our eggs in one basket and find other opportunities also. 🙂

Daniel Scocco

@New Man, trial and error does not go against my idea. In fact I also think that is a core part of the life of any entrepreneur.

You can try different things as long as you know why you are trying them, and as long as they fit under your master vision.

The problem is when you go trying everything just for the sake of it.

New man

Daniel,
I can't completely agree with the you on this point. Different projects can be considered as various paths lead to the vision a person has in her mind. Trial and error, finding what works and which doesn't also the part of the process I think. The important thing in my opinion is to make sure we are not wasting time and energy on things which won't work no matter how we do it.

The Geek Entrepreneur

Your post really struck a cord with me because I've been guilty of jumping from one thing to another without a vision, goal, or whatever to strive for.

Now that I am wiser (I think), it is best to start with the end goal(s) and work backwards. You also have to keep in mind that you should also write down why you want to achieve or have a certain goal along with writing down the specifics of the goal you want. Just food for thought.

Wesley
The Geek Entrepreneur

Four20

I couldn't disagree more. If it weren't for taking those 'opportune' moments, then I wouldn't be making the full time living that I am now.

It's one thing to 'have a vision'. . .it's another when you can't see that a project is failing. This doesn't mean that that you should give up the passion, but if you're doing out of passion, then the fact that no money came from it shouldn't mean anything.

I'm high, so that might not make any sense. . .but don't let opportunities pass you by. Strike with the iron is hot.

Ryan

If I didn't know any better I would have thought this post was about me! I am very guilty of doing just about everything just as described, lol! Just Monday I sat down and started writing down my goals of what I want to do with my blog and podcasts. I am in the process now of figuring out how to go about accomplishing these goals.
Very great advice in this post.
I booked marked this one to serve as a reminder for myself.

andy

Daniel-

Everyone needs to understand that they need to have a vision/business plan and stick to that. I tend to make weekly or monthly goals which help me reach my end goal.

Ben Moreno

Another thing that is unfortunate is that too many people get vacuumed into the idea of creating a blog about making money online. I am no different but I realized this now, which is why my blog is slowly shifting away from that super saturated niche.

I have been having more success with my personal blog talking about all kinds of other subjects instead.

suri

True and accepted.

To taste the success herdles shall be crossed and they will be definitely tough.

Having a plan to achieve some thing shall be there and shall be followed.

A seed shall be planted and we have to wait for the fruits.

Jon Clayton

Absolutely. And most act opportunistically because it is easier. It is a reaction as opposed to a predetermined goal and ideal. Thanks!!

Mella Fitriansyah

i agree . . . .
hope you succes . . soon

thank you

Shafar

I'm trying to have a strong vision on my vision 😉 Very nice article.

Kathy – Virtual Impax

AMEN-AMEN-AMEN!!!!

There's a Chinese saying that the temptation to quit is greatest right before the moment of success. SO MANY PEOPLE abandon their plans because they don't have a VISION for the end goal.

It's why I spend the first WEEK of my 8 Week Blogging Course harping on defining a vision and setting a goal for your blog.

TheOzz

Thanks for the reminder. My wife and I have worked hard to create family goals or a vision if you will. This was done to help remind us why we are doing things the way we are (like homeschooling) when times get tough. A solid written plan helps us have an objective standard to weigh choices that face our family. If an opportunity does not help advance our goals or may even reverse progress on a goal then the opportunity is not likely to be chosen.

I have not done the best job of following this path with blogging. I will be working on this thanks to your reminder.

Tschai

I couldn't agree more with this post.
Especially since me and some friends tried to get things done the opportunistic way, which didn't work.

Currently I'm busy getting my vision clear and in the mean time using my blog as a gapfiller 😉
And success is not a goal, just a byproduct.

Mark

Very true. I believe to start from scratch, and with little or no experience, it take at least 2 years to build something worthwhile and successful. Even then you're looking at another year or two for it to get recognised and to start bringing in substanial money.

SATISH — Technotip.org

Having a crystal clear vision, visualizing it and acting accordingly will surly bring success..Enjoyed reading.
Comments are closed.