How Not to Pitch a Guest Post: Four Mistakes and Five Things to Get Right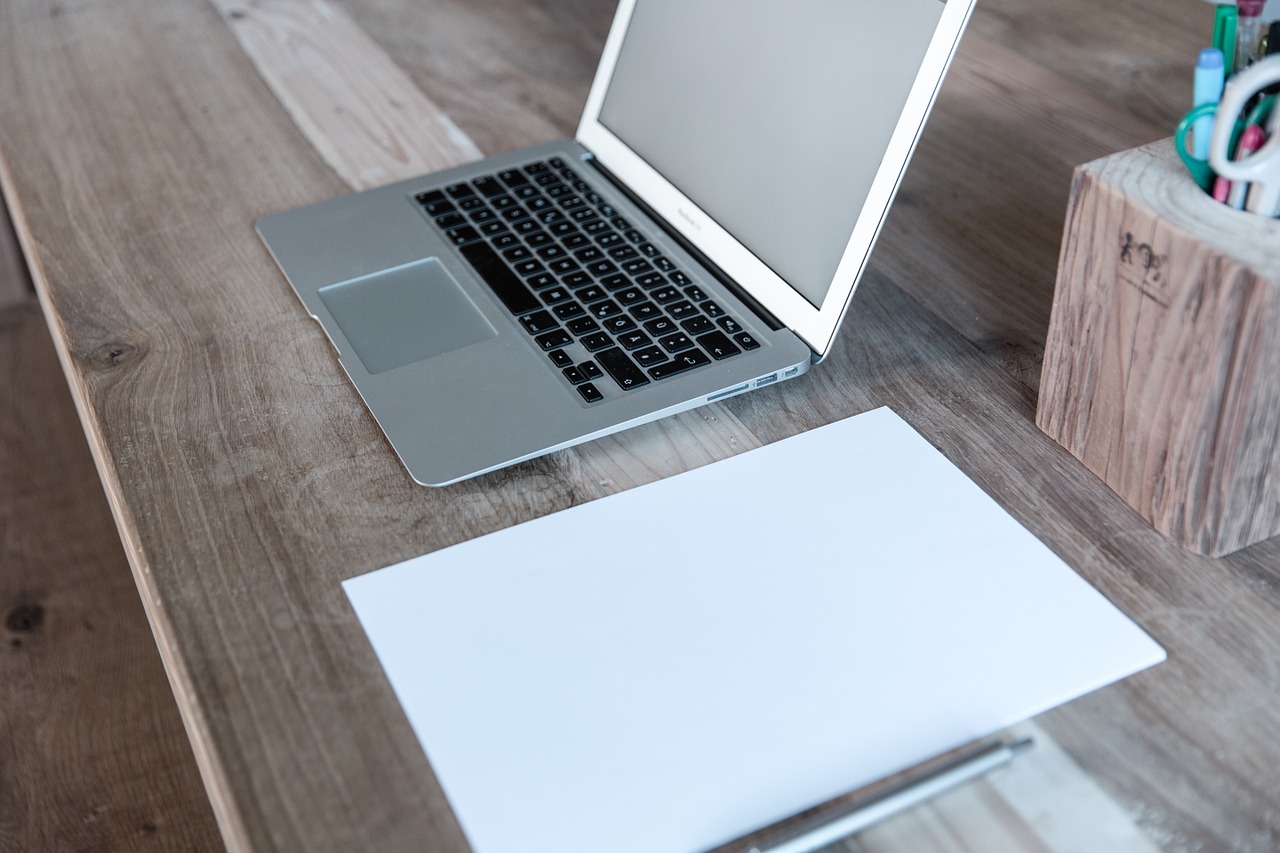 Quick reminder: we're currently running a survey to help us decide on post topics and on how best to put together our upcoming ecourse. Click here to take the survey and make your opinion count!
If you've been around the blogosphere for more than a few weeks, you've probably come across the idea of guest posts.
A guest post is a piece of content that you write for someone else's blog. You'll normally get to have a short "bio" at the start or end of the post, which introduces you briefly and links back to your blog (or Twitter account, Facebook page or whatever you want).
Guest posts are a great way to:
Get your ideas in front of a bigger audience.
Bring new readers back to your blog.
Get high-quality links to your blog or website.
Build relationships with big-name bloggers.
You might be hesitant to guest post, especially if you're still quite a new blogger. In fact, you're almost certainly more ready than you think.
The first step to landing a guest posting opportunity is normally to write a pitch. Want the good news? Most guest post pitches are so poorly done that yours has a great chance of standing out.
Here's a guest post pitch I received a few days ago, for my blog Aliventures (which is about writing). It's typical of ones that come into my inbox. The sections in square brackets are where I've removed identifying details:
Heya!

Hope you are having an awesome day!

I would like to express my interest to submit a compelling  guest post.

All our articles are visually appealing & written with care and love and detailed research.

To get a feel for how I write, see the below posts I did for some quite authoritative sites:

[link to a post about iPhone models]
[link to a post about Facebook traffic]
[link to a post about URL shorteners]

Here are the articles I have available as of now.

[link to a spreadsheet of articles on Google docs]

This sheet is updated daily at 8am so you can check back anytime and request more articles ANYTIME.

Which one would you be most interested in?

Regards,

[John Smith]
There's sadly a lot wrong with this pitch.
#1: "John" doesn't use my name, he just writes "Heya!"
This is an instant clue that he's sending out the same email to masses of bloggers. (Another clue – and one I've seen a few times – is being addressed not as "Ali" but by another name… be careful with copy-and-paste.)
#2: The writing isn't as good as I'd like.
To be fair here, John's email is pretty good. But the line "I would like to express my interest to submit a compelling guest post" is awkward: "express my interest to" isn't grammatical. (It should be "express my interest in guest posting" or similar.) John also switches between the first person singular ("I") and plural ("we" – or in this case "us").
#3: The articles listed have nothing to do with my (writing) blog, Aliventures.
Although all the topics could just about be made relevant to writers (e.g. best iPhone model for writers), they're tangentially linked at best. I'd much prefer to see posts about aspects of writing, blogging or publishing.
#4: The GoogleDocs list covers a huge range of topics.
Would you rather have a guest post from an expert on your subject, or from someone who will write anything on any topic? I'm pretty sure you'd rather go for the expert – and so would I. Also, I'd prefer a guest post created just for my site, not a pre-written one.
So what can you learn from this?
Don't email loads of bloggers at once. Choose a small number of target blogs and create personal pitches for each blogger.
Focus your attention on blogs in your niche, so you can link to relevant posts you've written. Don't write for just anywhere that takes guest posts.
Take real care over your pitch. It's the first example of your writing that your intended host blogger will see – and it needs to be as good as possible.
Don't offer pre-written articles. Many bloggers will want to go back and forth with you on a pitch until they're happy with the topic and outline.
Make an actual pitch. John doesn't even suggest a post idea for my site. While that's not necessarily a deal-breaker, it makes sense to offer a clear idea and outline up front. Don't waste a busy blogger's time.
Of course, writing a great pitch is just one step! Is there anything you'd like to ask about guest posting? Leave your question in the comments below, and I'll answer it in a future post.
Browse all articles on the General category
15 Responses to "How Not to Pitch a Guest Post: Four Mistakes and Five Things to Get Right"
Gautham Nekkanti

Hi Ali,

Thanks for sharing these bad practices to avoid while pitching.

I loved Rahul's Guest Post pitch by the way.

Ali Luke

Thanks everyone! I'm really glad this was helpful.

@Ryan — That's an excellent list, and I agree, a pitch that hit all of those would work for me too. 🙂

@Rahul — What an excellent template. Thanks for sharing it!

mishainfotech

Hi Luke,
Thanks for this wonderful & very helpful post about guest blogging. I have tried so many times for the same but not received favorable response.

Bricksnmortar Edesk

Corrigendum — Please read 'one' instead of 'once' in the third line of our previous comment

Bricksnmortar Edesk

Daniel & Ali, foremost nice to see you guys back. Believe you two had initiated to revive DBT earlier too, so extending wishes and luck for this time too.

This one's another nice post indeed. Just once innuendo for Ali… Guess you had 'Aliventures' in mind more than 'DBT' while composing this post, isn't it? (Refer #3 point of your post).

All the same, reading DBT posts are enjoyable as always. And the plus point is that the writing styles of both of you are more or less similar… crisp, objectively composed, bulleted/numbered 🙂

Rahul Kuntala

Almost every time *

P.S:Make sure to proof read your email (guest post pitch) before sending 😉

Rahul Kuntala

Hi Ali,

It's always a fun reading your posts. You wrote how NOT to pitch a guest post – and they are valid points.

Whoever made till here, a cookie 😉

Here's how to write a short/sweet guest post pitch that gets you response all most every time.

Hi [blogger owner name],

How are you doing? My name is [your name] and I'm the author of [your blog name].

I've been reading your blog from several days now. And I really like the way you take care of your readers.

I know you're a busy blogger and I don't want to kill your precious time by writing a lousy email, so I'm directly coming to the point.

I want to guest post on your blog.

Title: [your post title]

Word count: [your post word count] (optional)

Few writing samples: 1, 2, 3.

I'm attaching you the post in 'html' format here. [attach your post]

I'm looking forward to hearing more from you [blog owner name].

Best,
[your name] [your blog's name]

gazoo

I have used blogspot and I dont see any framework that is in place to allow guests to submit articles. Do you guys know of one?

Oliver

As I understand Google now is not in favor of guest posts at all and require all back links to authors' websites to be nofollow.
I'm not sure yet what to make of it 100%.
I guess the reason is the same as with going after blog networks that take money in exchange for links to their websites.

Shawn Gossman

I guest a lot of guest blogger requests with their already written articles that probably were written months ago. I always tend to ignore those requests assuming they are just like a spam bot. If I were to guest post on someone's blog, I will think about the perfect post that would fit perfectly into their blog but still integrate into my passion. In other words, I would write a guest post of your blog as if it was my own blog because its not just that I would want to help you, it is also my name that is on that post and I want that post to be just as inspiring and good as posts on my own blog. 🙂 Great post again, Ali!

Debra Jason

Great tips Melanie. I get requests from bloggers wanting to be a guest and usually, I love having guests. However, the requests that come through with typos, read as if they don't speak English, and they don't have a web site to refer me to that's their own, now turn me off. I stick with having guests who I know, like & trust (that good 'ol KLT factor)
Thanks.
~Debra
P.S. The funny thing is, I sent you a request not too long ago. Guess great minds think alike. 🙂

dojo

I haven't submitted work as a guest poster yet, so the article can clearly help me not make such mistakes.

Ryan Biddulph

Hi Ali,

Any guest post email pitch which works for me:

1 – is personal

2 – lists their work

3 – lists relevant work

4 – uses my name

5 – did not come from a template

6 – signs off with their full name

7 – is genuine

8 – shows that they read my blog

The breakdown here is excellent.

Guys, if you want to get posts placed send personal emails to bloggers. Add your touch. Be nice. And when you get rejected, no sulking. Learn why, and on to the next blogger…or maybe you can just re-submit better work.

One add; do not barter for bloggers to change their posting rules. This happens to me from time to time. I love feedback. But I also know why the rules are the rules, and although I am open to ideas, spare the debate attempt and keep on writing 😉

Thanks,

Ryan

kazi

Nice post, Ali. I have always been on the back foot in terms of guest blogging. Always wondered how would I approach the owner of a popular blog. Your post will definitely help me break the ice.

Roy Mount

Thanks for this post. i tried to guest posting but want to know about this, all of your suggestion are good and very helpful foe me.
Comments are closed.