Group Writing Project: 90 Reviews of 2009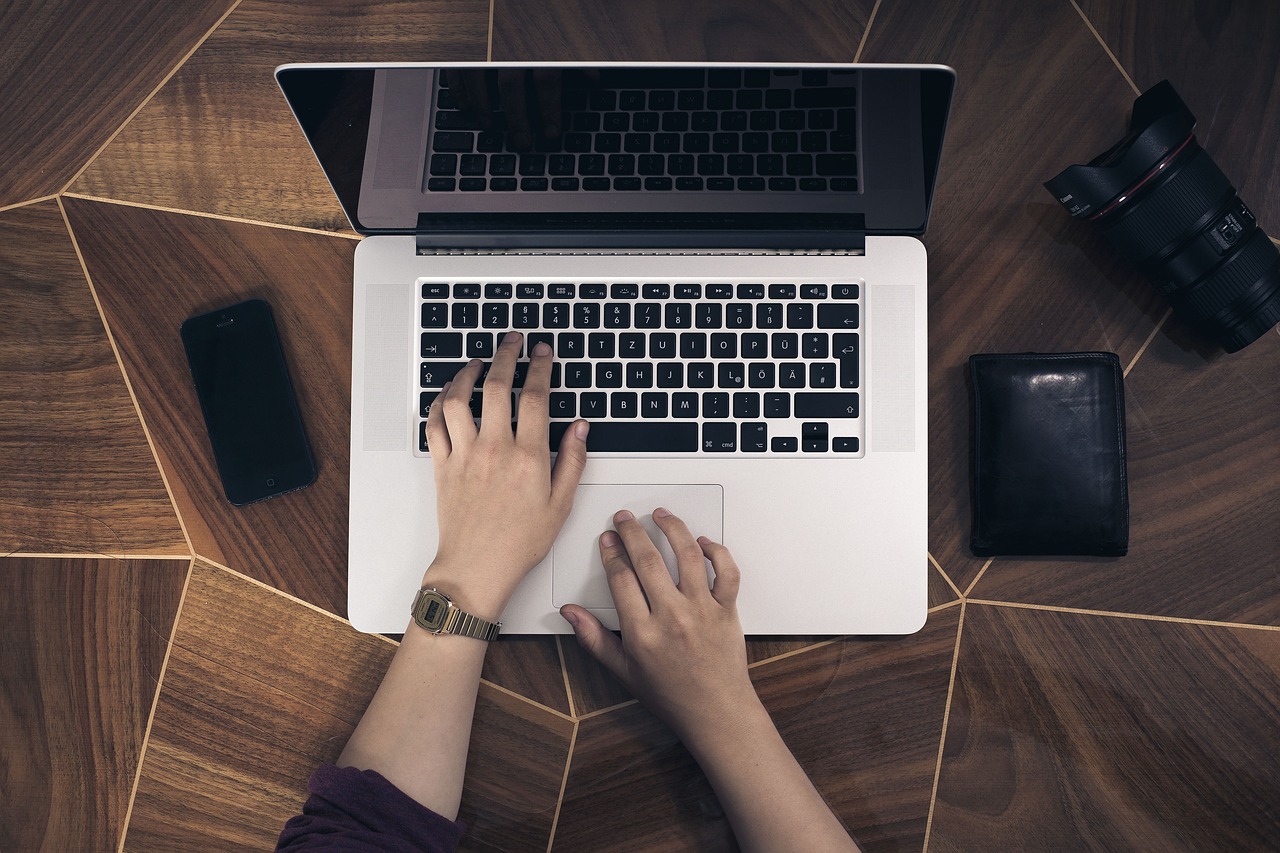 All right guys, we finally have the final list of entries for the "2009 in Review" group writing project. We had 90 participants in all sorts of niches, and it was interesting to compile the list of entries. I am sure you will have fun reading them as well.
If you are one of the participants, make sure to blog about your favorite entries, to retweet them, stumble and whatnot. This will give more traffic and exposure to everyone.
Blogging & Social Media
10 Ways Twitter Improved My Business In 2009 : Twitter has dramatically improved my business during the course of 2009 and in this post I want to share 10 specific ways Twitter allowed me to run a more profitable Internet Marketing Campaign. (by Igor Kheifets)
Top 5 Bloggers That Inspire New Bloggers In 2009 : If you're new to Blogging and looking for tips to help you get started, the last thing you need is a blog that only confuses you while you try to learn. (by Peter Brown)
Top 10 Twitter Web Apps for Your BlackBerry in 2009 : In 2009, I have spent much time to find interesting web apps and to play with Twitter on my BlackBerry, so in this post, I will introduce 10 web apps which can be used to update your twitter on your BlackBerry. (by Young Yang)
5 Best Web Apps of 2009: Even though relatively new to the game, new webapps are being created at a break-neck speed and hundreds of small companies have appeared out of nowhere with intuitive if-not-popular webapp that does something you never thought you'd need to do – and it does it perfectly! (by Robert Benjamin)
The Best of Daily Blog Tips in 2009: As you probably know we are running a group writing project called "2009 in Review", and I figured that I should participate as well. My entry is a compilation of the most popular posts on Daily Blog Tips over the course of 2009. (by Daniel Scocco
My Top 10 Blogs of 2009: These are blogs that I read on an daily basis via my preferred RSS reader (Bloglines) and have an impact in my thoughts and often the directions that I focus my marketing on. (by John Landells)
Group Blogger Terbaik Tahun 2009: Memang sudah waktunya untuk memiliki proyek tulisan grup baru. Sejak 2009 semakin dekat berakhir, saya menduga bahwa "2009 dalam Tinjauan" akan menjadi topik yang baik untuk itu. (by Haji Abidin)
3 Blogging Phrases That Died in 2009 (and 3 Phrases That Replaced It): With the blogging/web design niche still in it's infacy, words come & go, phrases enter consciousness, and then leave. Some stay, but many meet a sad end in the eye of the general public. So with a tear in our eyes, let us remember those words that we lost from the collective conscious of bloggers & the social web in 2009.(by Rhys Wynne)
42 Most Popular Blog Posts About Blogging 2009: 2009 has been a great year for blogging. Established blogs got bigger and better, several new "blogs that blog about blogging" were started and thousands of great blog posts about blogging were published (and there's still plenty of time to publish even more). (by Antti Kokkonen)
10 FREE killer WordPress themes in 2009: A great blog design doesn't always have to cost you a bundle. Sure, paying for a theme has its benefits like good support, increased probability of a good back-end, and typically fewer clones. But for bloggers who are strapped for cash these days, there are many free WordPress themes that can do the trick. (by Gabe)
5 Things I learned in 2009: I am participating in a group writing project put on by Daily Blogging Tips and since I have been blogging only a year, I want to share with you the five things I learned during 2009 about Quilting Bloggers. (by Caroll)
Business and Marketing
Best of 2009, Top 20 Stocks With 1000% Returns: The year 2009 was quite the roller coaster ride for investors. The S&P 500 started the year making fresh decade lows then proceeded to embark on a huge 60%+ rally from its March lows. (by Blain Reinkensmeyer)
Marketing The Spork – Our Marketing Successes and Failures in 2009: Inspired by Daily Blog Tips author Daniel Scocco and his "2009 in Review group writing project", I've decided to recap 2009's failures and successes of marketing our own little company. (by Jason Lancaster)
21 Lessons I Learned In 2009 That Gave Me The Greatest Return On My Investment: On January 1st of 2009, I jumped in and started my blog, Newbielifeline.com. I chose this niche because I found the "How to Make Money Online" business was overwhelming for a newbies. (by Sheila Atwood)
Three Steps to Business Success in 2009: In 2009, my wife Jill and I launched a business that is, so far, surpassing our expectations. Here are three of the main factors that contributed to our success in 2009″¦ (by George Manty)
2009 In Review – Top 3 Opportunities To Build Your Online Business: Being able to set up membership sites using just a plugin created a level playing field for everyone doing business on the internet in 2009. (by Connie)
The 13 Best Things About the Recession of 2009: Who said that this recession is all bad? Not me! There's an upside to the effects of the recession that we've been experiencing of late and, as a casualty of that recession, here's my personal take on a few of them. (by Ken)
Cooking and Parenting
My Top 10 Recipe Sources in 2009: How time flies by so fast! It seems only yesterday that I celebrated the new year of 2009 with a resolution to cook proper food for the whole year. (by Hesti L. Damm)
The 30 Best Recipes I Discovered in 2009: It's that time of the year again. Looking ahead is Christmas. Looking back on the year that was, everyone has recession and unemployment to speak about. 2009 has been an eventful year and to sum-up in one article all the 'best of the best' recipes and photographs is difficult. (by Abraham Chacko)
Review of 2009: Ten Best Comment Threads at A Mother in Israel : I've compiled the most interesting comment threads since the beginning 2009. I left out many excellent posts where everyone agreed with me""below are the posts that inspired debate and discussion. (by Hannah Katsman)
Biggest Parenting Failures of 2009: Not only did Richard and Mayumi Heene think they could get away with claiming their son flew away in a home-made balloon, but they also named him Falcon. The irony is tragic. (by Jill Smokler)
12 lessons in leadership from 2009: Here's my summary of my key leadership lessons in 2009. ( (by Jude Jennison)
Cool Baby Kid's Top Five Picks of 2009 for Mom, Baby & Kid: We have a Top Ten Toys of 2009 as well as a Top Picks designation, but choosing just five among a few hundreds products and companies we've spotlighted in the last year forces us to pick the best of the best. (by Cecelia)
9 New Things I Tried in My Kitchen in 2009: 2009 has been a great year for so many reasons. Some great things have happened in the lives of my friends and family-weddings, babies, houses, grad school, degrees, jobs, and just all-around happy things. (by Jacqui Long)
General
The Best of JobMob in 2009: Looking for something good to read? These were the most-visited and most retweeted articles blogged on JobMob during 2009. (by Jacob Share)
2009: The Beginning of the end and Beginning of the beginning: The year 2009 is an interesting and significant year. Factors, such as the credit crunch, the fears of climate change, war, increasing unemployment make depressing reading. So I stop reading – the news that is.
2009 in Review: 9 Things I Learned While Planning My Wedding: 2009 was an exciting year. I learned to ride a motorcycle, conquered my fear of flying, bought a house and got married. Encouraged by Daily Blog Tips recent group writing project 2009 in Review, I decided to write my own review of 2009. (by Selena Alderman)
16 Historical Anniversaries That We Observed in 2009: Another year has come and gone. Here's a look at 16 anniversaries that we celebrated in 2009. (by Steven Durham)
2009 – The Green Cleaning Year: Looking back at 2009 one trend in the home cleaning industry has overshadowed all of the others. Green Cleaning has turned from a buzzword into actual mainstream products and services over the last year. (by Chester Nutt)
New Madrid Seismic Zone 2009: The New Madrid Seismic Zone extends from Cairo Illinois, mostly left of the Mississippi River, to near Memphis. Little shakes happen about every day. It has a history of shaking violently about every 500 years. There is evidence the big shakes go WAY back. (by Fred Keller)
Was Last Year Happy or Horrible For You?: Wow, Time Flies. I think we just had New Year's Eve a few weeks ago. Either time moves faster or we move slower as age and circumstances come along our life's journey. (by Judy H. Wright)
Top 9 News Stories of 2009: Just about every man woman and child on the planet saw some form of hardship in the year that we would all like to forget. But, in the unlikely event that you would like to remember something about 2009, here's a list of the top 9 news stories of the year. (by Jack Gamble)
20 Most Influential Auto Blogs – 2009 Edition: After a while we realized that it might be interesting to put together a list of the most influential auto blogs on the internet (focused on the USA). (by Jason Lancaster)
The Greatest loss of 2009: This was not a loss of stocks or bonds. It also wasn't a loss of fixed assest or capital. It was a loss far more overwhelming! It was the passing away of Michael Jackson, the greatest Entertainer of all time. (by Rodney Piper)
My Life In 2009: As the year 2009 is winding down, i feel the need to recap the crucial events of this year. (by Zelda)
Top 10 Discoveries of Cancer Treatment in 2009: I have gathered the cancer research news from Google and NCI. Below are some of the new findings of cancer treatment which I found really benefits to the world. (by Kok Slong)
9 Shocking Moments of 2009: As 2009 draws to a close, most of us look back on the year's events with fondness. Or grimaces, depending on which event you're thinking of. This was a year of "shocker" moments-every couple of months, it seemed, we were blindsided by some unexpected news story. (by Rachel)
My Top 40 Frugal Living Tips of 2009: 2008 saw our family move from the "secure" life in Alabama (job with a monthly paycheck) to the exciting life in west Texas to start a vineyard (no paycheck at all !). (by Dimes2Vines)
10 Notable Losses in 2009: Walter Cronkite died at age 92. While I was growing up he was the news anchor that all other news anchors aspired to be. (by Bob)
Springsteen I Migliori Bootleg del 2009: Considerando che tradizionalmente questo è un periodo di bilanci e che il tour di Working on a Dream si è chiuso da poco ecco una lista dei bootleg di Springsteen audio e video che ho più apprezzatto di questo 2009. (by Larry)
Top 10 Fact-Based Films of 2009: Without question, Julie and Julia tops the list of fact-based films released in 2009 because– drumroll please–it's about a blogger! (by Stephen R. Wolcott).
Lifestyle
Four Great Ways Ways I Saved And Wasted Money In 2009: Here are some of the best lessons I learned in saving money over the past year. (by Nicole Ouellette)
50 Inspiring People of 2009: I created this list below as part of a group writing project called "2009 in Review" initiated by https://dailyblogtips.com/ and to honor 50 inspiring people of 2009 (there are so many, but here are some). (by Stacey Porto)
The Best of Music Videos 2009: 2009 was a great year! The Music videos released in this year had definately caught my eye. So, I conducted a Survey to find out what were the best Music Videos out there that came to us in 2009. (by Elvina Dsouza)
Inspiring Blogs that Motivate-2009: I am very much a novice blogger. I have kept up with a personal family blog for past one year. It is only very recently that I have decided to write more about my interests and share more with the global community. (by Santhi & Sara)
The Best Things Made at Home in 2009: My topic of choice looking back on 2009 : The best things made at home. I love this topic because not only does it get our creative juices flowing and inspire us to save money without having to "do without", (by Clayton & Dustin Burns)
Top Ten College Football Games From 2009: With the regular season behind us, it is time to take a quick look at the biggest games of the seasons. Some of these games defined a team, some destroyed an otherwise perfect season, and some served to create more controversy in the current BCS system. (by Robert Barga)
2009 Coffee News – Everything From Coffee Wars To Coffee Viagra: It's about that time. I can't believe how fast 2009 flew by. It seems like just a few weeks ago, I hit publish on the first Daily Shot Of Coffee blog posts. It's actually been about seven months since Daily Shot Of Coffee launched. (by Mike Crimmins)
The Best of 2009: Creating New Visions of Happiness: For me, the greatest blessing was the financial crisis, letting us know there is more to happiness than money. With all of the challenges of the year, one of the biggest has been the confirmation that really makes us happy may be our bonding, our relationships with each other, our families and communities. Indeed, research has demonstrated that once basic needs our met, a continued emphasis on money may lead to anxiety and depression. (by Alice Vlietstra)
Another year's over: Più o meno da quando è online questo nuovo blog, Zzi mi suggerisce di postare una volta al mese la classifica dei post più letti nel mese precedente, così i visitatori saltuari non si perdono le parti salienti. (by Larry)
Fashion: Highlights of 2009: Getting a glimpse of some of the most luxurious and glamorous brands in the world was the perfect gift that makes us love H&M year after year. (by Jose Aponte)
10 Popular Eco-Tourism Destinations of 2009: Eco-tourism is responsible travel to a natural and preserved location that conserves the environment, protects its animals and elevates the living of its local people. Fortunately, eco-tourism or green travel is a growing industry as more and more people are interested in contributing world-wide. (by Roxane Gonzalez)
18 Best Tips to Healthy Aging for 2009: There is no rule that says getting older means getting sick, being weak and frail, and not having your wits about you. The fact is we are living longer than ever because of advances in medicine and technology. (by Ruthan Brodsky)
The Hottest Luxury Travel Trends for 2009: As 2009 draws to a close I'd like to take a moment to pay homage to the little bits of luxury that made this year great. (by Sue Johnson)
Chivalry Awards Of 2009: If there was such a thing as the Chivalry Awards, perhaps the following would be this year's winners. But chivalrous people don't follow their ideals to get trophies or make speeches – they simply do what needs to be done, and set the examples that need to be set, in order to make the world a better place. (by Scott Farrell)
Top 10 Online Dating Articles of 2009: These are the top 10 Online Dating articles of 2009 as voted on by members of the #1 ranking system on the Internet, Digg.com. (by Steve)
2009 in review: top 15 yoga blog posts!: What a year it's been! At the beginning of 2009, "blogging" was this annoying task that I had to do in my busy life as an overworked magazine editor. But once the magazine I worked for closed and I was out of a job, I started to spend my abundance of free time reading blogs. And so I decided to start my own. (by Roseanne)
10 Personal lessons I have learned in 2009: When I realized I had lived my life according to other people's values and expectations, it took me a lot of courage to change it. I quit my corporate job, went travelling, and now I am back working in a simple full time job that pays the bills while I spent my free time doing stuff that feels right. Such as spending time with family and working on my blogs.
Writing and Education
The 8 Books I Wish I Read in 2009: I chose to go a little off topic for my "2009 in review" piece. Copywriting and marketing are always interesting to me, but it feels good to write about something a little different. (by Sara Lancaster)
Alanna Klapp's Four Guest Host Podcasts for The Writing Show in 2009: My name is Alanna Klapp, and if you're reading this, thank you! I'm a writer and guest host for The Writing Show, a podcast which provides information and inspiration for writers. (by Alanna Klapp)
VAJ's 10 Hottest Author Interviews of 2009: Everyone loves interviews. I think what we love is that feeling of sitting down for a chat with leaders in our field while they share their secrets of success and insider tips. (by Aggie Villanueva)
2009 Top Ten Hits: The results were surprising because they differed slightly from the posts that I considered to be the most important for other group write projects. (by Philip)
10 Popular Phrases You Must Immediately Delete From Your Writing: I eagerly downloaded and printed a 30-page Special Report from a well-known blogger. Highlighter pen in hand, I began reading, expecting to find many nuggets. I did do a lot of underlining, but not the things the author hoped I'd highlight. (by Laura Christianson)
Amazon Kindle Publishing in 2009: The Sheriff Came to Town: For self-published authors who wanted to get their work in front of Amazon's massive traffic, putting their work on the Kindle platform seemed like a no-brainer. (by Nancy)
43 Most Inspiring Writing Advice Posts of 2009: This year there have been billions of articles about writing posted all over the Web, detailing everything from getting started to writing a first draft to self-editing to finding a publisher-and everything in between. (by Jennifer Blanchard)
Technology and The Internet
A Look Back at "Ten Amazingly Accurate Tech Predictions for 2009": Last year, I wrote an article detailing Ten Amazingly Accurate Tech Predictions for 2009 here on Blogcritics. At the time, the article generated pages of comments and debate, all of which centered around how insane I was. (by Robert Barga)
7 VPN Services Launched In 2009: The end of the year is approacing quickly bringing reflections on the year past. Reading about the "˜Group Writing Project: 2009 in Review' hosted by Daniel Scocco on his Daily Blog Tips blog – I decided to list seven VPN services that were launched in the last year and helped a lot of people. (by Adrian)
Five ways the Internet made me a happier grandma in 2009: As Grandma's Briefs is all about being a grandma — with a few totally unrelated posts diversions along the way — my year in review post should, I figured, be about being a grandma. And being an online writing event, it seemed appropriate to incorporate the Internet into my angle. (by Lisa)
Top 10 Cloud Computing Service Providers of 2009: We are just 3 weeks short of for the beginning of a new year [2010] and a new decade [2010 – 2019] of 21st century. Let me share about the technology trend that dominated the year 2009 in particular, and was a general buzz almost throughout the decade. (by Basant Singh)
Facebook: New Communication Platforms 2009: Ada laporan menarik dari situs Morgan Stanley tentang Economy + Internet Trend 2009 dan hubungannya dengan Facebook.Ada laporan menarik dari situs Morgan Stanley tentang Economy + Internet Trend 2009 dan hubungannya dengan Facebook. (by Munawar AM)
7 things you heard in 2009: This year we heard about the release of 3 Operating Systems. 2 "updates" and 1 brand new. We all heard about Google Wave, this private apps which made us languish and now everyone can provide invitations no one wants ! And finally we must talk about Twitter and jQuery. (by Simon)
50 Viral Images The Web Shared In 2009: Good visuals help marketers, bloggers and anyone with ideas communicate them quickly. They tell the story faster than text and feed into the web's fast-past culture of real-time sharing due to their instant gratification. (by Adam Singer)
8 Popular Website Design Trends From 2009: With 2010 right around the corner, it is time to get prepared for the new designs and content delivery methods that we'll be sure to see the minute the clock strikes midnight. (by Amey Shivapurkar)
Most Searched Queries and Controversial Issues of 2009: Google Zeitgeist is the tool if you want to peek into the global mindset. It also reveals interesting trends across various categories and countries, and how the lists were created. (by Poch Peralta)
Biggest Scam of 2009: December is normally the month that all the "of year" posts come out so I might as well follow suit, however on this site being named the best of or the biggest of the year might not be the best thing. (by Matt Jezorek)
Top Keywords and Searched Terms for 2009: The year 2009 is coming to an end and it's time to see some interesting statistics and trends that were popular among web users – from Twitter to Facebook to Michael Jackson. (by Amit Banerjee)
20 Best Web Apps of 2009: The Observer is back with another great post, just for you! We at Review of Web are participating in Daniel Scocco's Daily Blog Tips Group Writing Project: 2009 in Review, and we took our time to pick 20 of the best web applications available in 2009. Let's get crackin' shall we? (by Review of Web)
Review 2009-Top 5 Photo Geotagging Applications For iPhone: Geotagging""adding data to a photo that reveals the location it was taken""has quite literally added a new dimension to enjoying and sharing photography.
Top 10 2009 Cell Phone Stories: 2009 was a very popular year for cell phone usage and cell phone advances. You saw new phones, new apps (applications), new services, and new odd uses for cell phones. Here are the top 10 2009 cell phone stories of the year according to the popular web ranking service Digg.com. (by Steve)
Ten Creative Videos Worth Spreading From 2009: If you are like me you get a lot of links that come from friends to see this or that video. I've collected the ten that I still go to again and again for inspiration or that just make me smile. (by Christopher)
How Online Classes Helped Define Writing In 2009!: Looking back at all the happenings in cyberspace & the world of the freelance writer in 2009, I'm most grateful for and comforted by the influx of online class facilitators and their offerings of help via the easy highway of web surfing. (by Clara)
Top 10 Free LifeSaver Softwares of 2009: Life savers? Yes, when you are addicted to your computer, it ceases to be a mere tool in your life! In fact, it becomes your life and you'd do anything, just anything to keep it alive- from black death or blue death or whatever! (by Comps-Tutor)
The Time Finder's 10 Top Time-Saving Twitter Tools of 2009: Finding time to write great content, create new products, run your business and maintain an engaged and engaging presence on the web is a major challenge. (by Paula)
Browse all articles on the Blog Projects category
29 Responses to "Group Writing Project: 90 Reviews of 2009"
YinTeing

Daniel, thanks so much for adding me in. Actually I've been a loyal follower of your blog because of you have provided so much of useful tips and have a humble writing style. Thanks for this group writing project.

cikenz

Hi daniel,

I'm in!! TQ very much daniel!….hopefully all readers enjoying reading all the articles up there!!!Bye!

Faye

Wow there are some really interesting lists here. I had so much fun making mine. Thanks for including my wedding planning tips! I really enjoyed your Best of Daily Blog Tips of 2009. I also liked 9 New Things I tried in my Kitchen in 2009, 50 Inspiring People of 2009, Biggest Parenting Failures of 2009 and the Best Things made at home in 2009. Good job everyone!

Laura Christianson

I've got my reading cut out for me! Thanks for putting together this great list of blog posts (and thanks for including my article in the Writing and Education section).

Laura Christianson

Chester

I was interested at 10 Popular Eco-Tourism Destinations of 2009. Just in time for the holidays. Will definitely check out on them.

Eric C

More stuff like this Daniel, so next time I can join in. I'm still kicking myself.

Dean Saliba

Looks like I have a lot of bedtime reading ahead of me . 🙂

(sorry for the double post)

Daniel Scocco

@Vishal, didn't get your email.

You can try sending it again and I'll add you.

Dean Saliba

Looks like I

Lisa

What fun! Thank you for including me and taking the time to review all the great posts from everyone. And especially, kudos to you for a job well done!

Tamahome Jenkins

What an extensive list! It'll probably take me the rest of 2009 to go through them all! Thank goodness for Instapaper.

Blain Reinkensmeyer

Thanks for putting together this project and for including us! Happy holidays!

Sheila Atwood

Thanks for running this project. Love the variety and how we are all so different.

Sheila

icantinternet

A great project which produced a great list of articles. Too bad I didn't have to time to write a participating post, due to illness of my wife. Better luck next year!
Anyway, to all that participated: thanks for the great posts, and to dailyblogtips: thanks for a great project and compiling the great list!

Gabe | freebloghelp.com

I actually read through almost all of these. Although there are some really good ones, some are eh … I'll just keep my mouth shut.

After handpicking a few of the better ones, I decided to create The Best Reviews of '2009 in Review'.

Vishal Sanjay

I guess you didn't like my post, i know its sick, Im sure i'll be part of it next time.

Jude

Great to see so much variety.

I see I'm under Cooking and Parenting… I had to laugh. I can't cook and I'm not a parent!

I'm looking forward to learning from so many others.

Basant Singh

Resourceful list…have gone through few of them. I was waiting for it. My article is also there 🙂 Thanks.

John Paul

Great list,, Thanks.

BestofBlogger

Thankyou very much. i am interes in 21 Lessons I Learned In 2009 That Gave Me The Greatest Return On My Investment

cyza

Wow…what a comprehensive list of blogs with a variety of fields. that certainly took lots of effort.

How long did you review all those blogs?

Avigayil

Pretty neat! Thanks for compiling them! Proud to know two of them are in my native language, Indonesian. 😀

Maestro Geek

Thanks for this great list ! I'm in =)

Amit Banerjee

Nice compilation Daniel . Even "The best of Daily Blog Tips for 2009" was also a valuable resource. I like Adrians post on "7 Vpn services for 2009"

Young

Wow, what a great list and how rich a 2009 everybody has!

Igor Kheifets-Mastermind Internet Marketing

90 Articles?

Wow, Daniel. That's a whole lotta work you had
to do to only list them all in one post.

Thanks for the opportunity.

Igor

Chris Peterson

Thank you for a great list. I will go through all steps. I will give more important on 10 Ways Twitter Improved My Business. Because this step I liked very much. Last few months I have increased my business through Twitter.

poch

Wow Daniel,
This is an awesome list for a tough competition.
Thank you sir.

ROW

Thanks Daniel. Nice list. "ll try to go through them all.
Comments are closed.