DBT is research-focused. When you buy through links on our site, we may earn an affiliate commission. Learn more
Let's break down the key points of our GrooveFunnels review into the core pros and cons.
When it comes to online marketing, getting people to go from not knowing about your product to making a purchase can be complicated.
Sales funnels help potential customers along that process—and sales funnel builders can help facilitate this process.
GrooveFunnels is one of those sales funnel building software options, but it also integrates so many other tools to help you create an effective digital marketing plan.
So is GrooveFunnels worth your time? Our GrooveFunnels review has the answers.
GrooveFunnels is a digital marketing software that aims to place everything you need to for digital campaigns in one software as a service package.
It's technically part of the bigger GrooveApps picture, though GrooveFunnels is the name for the complete set of software options.
The GrooveFunnels editor works on a drag and drop system when building pages, websites, and sales funnels.
This setup means you don't need to understand code to make effective and compelling designs.
GrooveFunnels provides multiple templates to work with via GroovePages, making the process simple.
So aside from the overview, what makes GrooveFunnels such an "all in one" software option?
GrooveFunnels Features
Aside from the templates and page builder, GrooveFunnels' features also include recommendations for where to best place essential page elements like menus, content, images, and buttons.
These aspects help create an effective funnel that leads to conversions.
You also receive free hosting and bandwidth, and the more extensive paid plans give you unlimited web pages.
You also have unlimited custom domains, which helps make your site easier to remember.
Another excellent feature of GroovePages is that it creates your pages with mobile-first indexing—which can help it rank better in SEO.
While these features are part of GroovePages, the GrooveFunnels package includes various other Groove software to enhance your funnel building experience.
However, since GrooveFunnels is still in the development stage, not all of these features are accessible.
In addition to GroovePages, GrooveSell and GrooveAffiliate, are available at the time of this writing.
These apps enable e-commerce functionality on your website, as well as essential site data tracking and analysis.
Additional apps that will join the GrooveFunnel suite include:
While these tools look like they can add a lot to the GrooveTunnel experience, the downside is that they have yet to launch.
Some of these features (like GrooveQuiz) don't even have projected launch dates until 2023.
It's nice that GrooveDigital, Inc. is so upfront about their future products, but it's also a drawback because you could end up for the higher paying plans without getting the full suite of products.
Still, given GrooveTunnel's track record thus far from making improvements during the beta stage, it's likely that these new products will develop over time.
Benefits of Using a Funnel Builder
The foremost benefit of using a funnel builder software is that it can help you through the whole marketing and sales process.
Because you have all the tools in one place, you can quickly set up and test out various marketing strategies to start gaining consistent sales.
They can also integrate well with plugins and themes, so you get the marketing benefits without losing out on your branding design.
Funnel builders also come in a variety of price plans, making them accessible to businesses of all sizes.
GrooveFunnels Pricing
GrooveFunnels comes in four distinct plans:
Additionally, until July 2023, GrooveFunnels is offering both free access and a lifetime payment plan, which will take a single cost that gives you access to the entire software suite for life—eliminating the need for monthly payments in the future.
Who Should Use GrooveFunnels?
Anyone who plans to run a business and take advantage of digital marketing could potentially benefit from GrooveFunnels.
It currently has a robust set of tools in its arsenal, and the projection of new ones to come will further increase its usefulness.
That said, the pricing plans don't make GrooveFunnels accessible to everyone who wants the complete package.
People without the budget to upgrade can get a lot done with the free base version, but you will need to update to at least the Silver plan to make progress.
Considering the number of available apps on this plan, it's worth the investment, and further upgrades mean that it can scale with your business.
FAQ's
Here are some answers to extra questions about GrooveFunnels, sales funnels, and landing pages.
GrooveFunnels comes backed up by a pretty impressive development team, with Mike Filsaime at the forefront.
If you're unfamiliar, Filsaime is also the founder of Kartra, which is one of the leading online marketing platforms around.
He's also been on the team for numerous other pieces of software, like WebinarJab. In short, he's been in the industry for a while, and he understands what's necessary to succeed.
With Filsaime at the head, GrooveFunnels has an impressive foundation that's reliable.
Landing pages can stand on their own, so you do not need a complete website to build one.
Landing pages can have an impact on SEO if you build them to do so.
The caveat is that SEO-focused landing pages aren't always the best option if you're aiming to create conversions. You should determine the purpose of a landing page before you start to build one.
A landing page is a specific page on a website with a core purpose: getting a visitor to complete a particular action.
This purpose can be selling a product, signing up for a newsletter, or learning specific information. Landing pages contain as few distractions as possible.
On the other hand, websites can have multiple pages, often with more elaborate designs and features than a single landing page well.
The pages interconnect and can provide links to various options.
Foremost, a quality landing page should have an organized design free of any distractions.
If a feature doesn't directly encourage a visitor to take the action you want, it doesn't belong.
Other critical elements of a good landing page include:
Having a mobile-friendly design

Keeping forms short

Building a strong headline

Match your landing page to your marketing campaign and audience
Final Thoughts
With all that covered, what's the final call of our GrooveFunnels review?
We think that the GrooveFunnels suite has a robust set of available tools, with more to come on the way.
If you don't mind waiting for these upgrades, then what's running can give you a lot of use. We also like how GrooveFunnels is regularly improving their services.
If you plan on getting into digital marketing and e-commerce, GrooveFunnels is shaping up to be a strong competitor against similar plans like ClickFunnels.
Check out GrooveFunnels' current free offer through December 2023 to explore what's available.
A powerful funnel building and sales platform that allows you to create high converting landing pages and generate sales
---
GrooveFunnels vs. Alternatives
---
There are no reviews yet. Be the first one to write one.
GrooveFunnels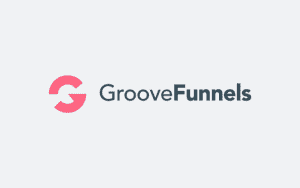 A powerful funnel building and sales platform that allows you to create high converting landing pages and generate sales.
Product Brand: GrooveDigital
Product In-Stock: InStock