Got Questions About Affiliate Marketing? Get Them Answered by the Experts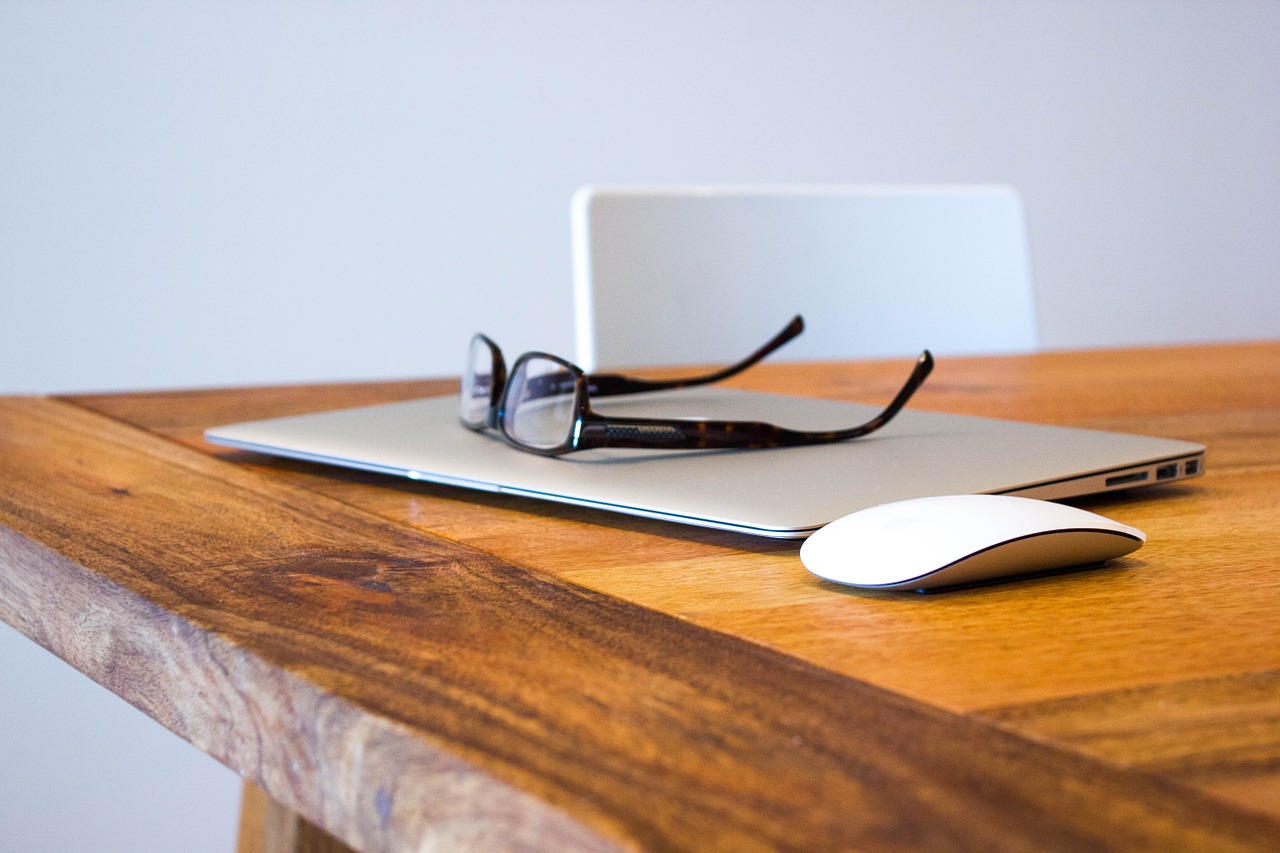 Affiliate marketing is certainly one of the most profitable online business models, but most people have many doubts regarding how it works, how to get started with it and so on. Thinking about that I decided to run a "bash interview" on the affiliate marketing topic. If things work out well I will repeat this idea with new topics in the future (e.g., SEO, email marketing and so on).
Basically you can ask any question you want about affiliate marketing, and we'll try to answer them in a single post. I say "we" because I invited three friends of mine to participate as well, so you guys will actually get three answers for each question.
The first friend is Zac Johnson, a super affiliate whom I trust a lot (in fact he is the affiliate marketing mentor on OnlineProfits.com as well). The second one is Shawn Collins, one of the most respected affiliate marketers around and founder of the Affiliate Summit conference. The last one is Jonathan Volk, another super affiliate who generates millions of dollars every year. These guys know affiliate marketing inside out, so make use of this opportunity.
You can ask any number of questions you want. Just write them as a comment below. The answers will be published in a single post next week or the following.
Browse all articles on the Monetize category
37 Responses to "Got Questions About Affiliate Marketing? Get Them Answered by the Experts"
Kathi

Hi Daniel,

I took part in an affiliate promotion a few months ago that promised to double my e-mail list. I provided a product for free and sent the required e-mail to my list, etc. I did get a lot of new people, but within 2 or 3 weeks, 90% of them then unsubscribed (after they got the free stuff). Also, I didn't sell any products at all from this venture…
Is it possible to really build your list and sell products with affiliates?
Thanks for your help

Casey Watkins

I would like to hear the responce for the first question as well.

Steven Roddy

My question is do placing affiliate links from cj, linkshare etc hurt your rankings? I have noticed that my rankings have suffered since I have been placing the links on my site.

Karen

It seems that most affiliate marketers push Clickbank as a way of making the big bucks but selling e-books doesn't sit well with me. Must one really include pushing clickbank e-books in their affiliate marketing plan?

Craig

Is it just a matter of time that the default setting in major web browsers (like Internet Explorer) will be to clear cookies upon exiting each browser session? Other browsers, such as Firefox, are gaining market share on IE and they already do this. Unless a sale is made right away, it seems to me that the entire affiliate marketing industry is is precariously reliant on people not clearing cookies. Am I off base?

Samantha

Hi guys

I read a blog post regarding affiliate marketing. It's about scrubbing and shaving. These things have something to do with deducting a percentage on you leads I'm not sure if what is the exact percentage.

I want to know if this two(scrubbing and shaving) considered as theft.

Kind Regards
Sam
X

Shanna

I am preparing to offer my affiliate program which is for a membership product. It is a six month program teaching individuals about goal setting, taking action steps toward the achievement of their goals and 10 weeks of follow up. We are currently running our beta.

I have read that I need to keep invitations short but the product we offer is not simply a 'product'. How do I go about giving the affiliate something to 'touch'?

Lisa Brookes Kift, MFT

I have the same question as Karen above me, "How can you attract relevant affiliates? Can I set it up in a way where I have complete control over who I affiliate with?

I have certain criteria for who I want to partner with as well – those who are trained and have some kind of credential who have quality products for relationship health – and issues related to mental health.

As a practicing therapist I'm very cautious about not being connected to things I don't support or those who don't follow a similar business model as I do and are, like Karen above said, "a load of dodgy shopping directory and voucher code sites."

Thanks!

Barbara

What was your first Affiliate Marketing success?

Karen

How can you attract worthwhile, relevant affiliates rather than a load of dodgy shopping directory and vouchercode sites?

Katie Brandt

Our company is getting to launch an affiliate program in 2010 – in your opinion, what are the 3 BEST affiliate management companies/programs/software out there and why?

What should you look for when deciding what affiliate company to work with?

What are 3 tips to running a successful affiliate program?

THANK YOU all for sharing your wisdom!!

joncravefit

If putting together a website, and that role is playing the role of a full product site, but those are affiliate links, should the landing page be the home page, a product page in specific, or some other unviersal page that is soley promoting the deals occuring throughout the affiliate companies.

Melvin

Ok here's mine..

I used to make bigs on email submits before but couldn't seem to duplicate that success now. Is the era of email submits already over? I mean there's been so much talk about scrubbing and shaving especially with email subs offers and is it really true that aff.companies couldn't do anything about it?

Paul

Which comes first, the affiliate product/offer or the site?

Or to put it another way, do you build a site and then look for offers to monetize it with, or do you look for good offers and then build up a site around that offer/topic?

Darni

Thanks,Daniel.I'm so expecting for these kind of post.:) Myself is a affiliate marketer.And I mainly promote Clickbank products.I know that I can make a lot of money if I do it well.My biggest problem is how to get traffic.Whether I promote products in my website or I do article marketing in other sites such as Ezinearticles,I need traffic.

As far as I know,there are mainly two ways to promote a product.
1)Put the affiliate links in my own site.(Or do email marketing,but I don't have a list for the time being)
2)Article marketing
3)Build a landing page and advertise through Google Adwords(That cost a lot and I have a risk to lose my money by doing this,so I will not use this way for the time being)

Are there any other ways to do affiliate marketing besides these theree ways?Thanks you again,Daniel.:)

Eric

Basically, how exactly does affiliate marketing work?

How does someone who is completely new to this go about starting?

robert

I have a question! I created some twitter background videos, but I don't like clickbank's system all that well as far as being an advertiser. Instead I would like to be able to set up affiliate links on my own and contact partners directly. Any suggestions on how to set this up?

p.s. You have some good blogging tips on video at youtube by the way. I like how you removed the summary from the archives to only show the post title. Great stuff!

joncravefit

Also, sorry… just wondering from a business perspective…I just watched jonathans video, how would you stretch say even a 100 dollar budget to start per week, or what if you can only start on the free deposits so many ppc companies offer just for signing up with their company, As far as jonathans concerned, do you have an accountant, or someone to manage your money, and how does this effect you come tax time, especially where your profits are increasing rapidly. thanks once again for any information you offer up….

Arwen Taylor

This is a great idea! Thanks for making the effort to do this Daniel.

I would like to know what is the best way to integrate affiliate products/promotions into a website?

Also what is the best format for selling affiliate products? Is a review site the best? Or will an informational site work just as well?

Daniel Scocco

@Satish, I can't understand your second question. In fact, right now it looks like a statement.

SATISH

1. Some people say that, affiliate marketing is best way to make money, and also claim to teach us to do the same, even if we don't have much of traffic to our blog. Do you think these kind of claims are genuine? We know the concept of sales funnel, so if we don't have much traffic, then how are we going to get more number of conversion?

2. Importance of persona behind the blog, for better conversion rate.

Dean Saliba

I have a question.

You want to get into affiliate marketing but you are a complete newbie and have barely any idea of what to do.

How owuld you suggestion gettingg started?

joncravefit

Hi and thanks for this opportunity… although i have never posted here before I am an everymorning reader. Daniel your insight along with some others puts things into an incredible prespective that I can develop a relation to, and further my own online experience… I have a few questions, which oddly i thought to ask here a while back but chickened out…First, besides the use of free social networks, and backlinks and things of that nature, what do you think the average amount per month is that should be spent on advertising your affiliate products (understanding many situations vary)(but as you said above for example jonathan volk is making millions, but I assume that is the profit of it all, so what is the estimated expense to see those kinds of results). Also, the reality of it is you do need to put money in to get something out, so Which of the PPC programs do you think is the most beneficial to get involved with…. What are your feelings on a squeeze page in terms of gathering information for email lists and things of that nature, and finally, what in your experience has been the most successful style of marketing so far, you are all a true inspiration to what my goals intale and I would love to someday achieve what you are now….. Again, thanks for this opportunity, any information you have I am very appreciative of, so thanks you.

Jon

Sharninder

Hey Daniel,

My question is how do people get started with affiliate marketing ? I know that you need to build up trust and such stuff but is making millions of dollars possible by only trust ? I'd guess that these guys don't even run very popular blogs so how do they make that much money ?

Eric

I'd also like to here you response to comment #1

Kang Asep

Can we use twitter or facebook to increase our earning from amazon affiliation ?
Can you tell me where we can be affiliate with paypal payment for commision
Thanks
Kang

Firas Steitiyeh

I have the same question of Andrew, Comment #1

Best,
Firas

Young

Sorry, Daniel, the previous comment sucks, would you please just delete it? Below is the correction:

Since there are many affiliate programs services, such as Amazon, Commission, Azoogle Ads, etc, and there are different products or services among them, how to find the right affiliate programs for your blog? Or maybe the affiliate program just like Google AdSense is not workable for all blogs?

Young

My question is how to find the right affiliate programs for your blog? Since there are many affiliates programs services, such as Amazon, Commission, Azoogle Ads, etc, and there are different products of services among them. Or maybe the affiliate program just like Google AdSense is not workable for all blogs?

Andrew @ webuildyourblog.com

I'm currently in pre-launch of my next new product.

How do I get some of the big affiliates on-board?

What would be the best way to invite them?

What's you view on offering prizes for affiliates?

Thanks.

Andrew
Comments are closed.