Why You Should Get Your Own Domain Name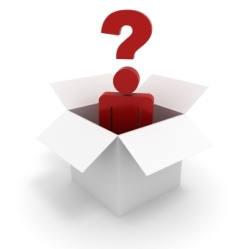 This post is part of the Friday Q&A section. If you want to ask a question, just write a comment below.
CaptiousNut asks:
I've been blogging for 5 years but have never really, until last week, looked into "professional strategies" to increase my traffic. I am using Blogger, and it looks like no one else is using it.

Am I handicapping myself with it?
I have been saying that getting your own domain name is a must for a long time, but many people still ask that question, so let's talk about it once again. More specifically, let's list the three main reasons why having and hosting your own domain is important.
1. You don't really own your Blogger blog.
If you read Blogger's ToS, you'll discover that you don't really own the blog. You do own the content you'll write there, but the domain and the platform are properties of Google. The first consequence of this if that if you violate any of the service policies your account might get suspended and you'll lose your hard work.
The second consequence is that you won't be able to sell your blog, should be become popular and profitable one day.
2. Having your own domain gives you credibility.
Since Blogger is a free platform, you'll find all sorts of blogs there. Sure, there are some good ones, but the majority is low quality, and you'll have a lot of spam blogs that are created just to manipulate search engines, too.
As a result most people get suspicious as soon as they see the .blogspot on your domain name. That is why having your own domain will give an immediate dose of credibility to your site.
3. Hosting your own domain gives you more flexibility.
When you host your own domain name you'll have complete control regarding the software and the setup that will be used there. You'll be able to use simple HTML pages, to load a CMS like WordPress, to add special scripts and so on.
As your blog grows you'll find that this flexibility is vital, as it allows you to expand the scope of your site and generate more traffic and money.
Would you add any other reason as to why getting your own domain is vital?
Browse all articles on the Q & A category
41 Responses to "Why You Should Get Your Own Domain Name"
Christian Guico

Totally agree to all points you discussed here. Although there are also benefits on using those free hosted solutions provided by those networks, it is just for bloggers who were just starting out to learn the basic of blogging.

Carl

I love your blog. I've added it to my favorite bookmarks and subscribed in a reader.

Looking forward to reading more posts by you.

Thanks.

Scolex

@SoftwareApp

That's also my concern. I'm afraid i lost a lot of traffic for my gaming blog because of changing a new domain. Your ranking in SERP will surely go down cause you will lose all the backlinks. But its long term benefit is more important. Though i build a lot of backlinks for my blog, i will really buy a new domain name. The good thing about its pagerank is still at PR1. If ever your blog is at PR5 or more, maybe you should stick to it – never think of buying a new domain name. As early as possible, if you are really serious about blogging, right at the start you should have a domain name for your blog.

My blog is just an experiment and my experiment about SEO and traffic is doing fairly well. Check my blog:
Scolex Portal

William

Its definitley worth buying your own domain name and hosting for credibility and self control with someone reliable like bluehost. Its worth paying the monthly amounts for total control.

SoftwareApp

What is the risk of transferring to your own Domain name?

I mean the traffic and pageRank of your website.

Alex Tagus

If you are really serious of attracting customers and making your small business into something big, then it's time to get a personalized domain name. I always advise that to my friend since she wants to have her own accounting business.

dodo

Yes, I believe so but as a newbie do we really need a paid domain (maybe a bonus in SEO) even a paid host before to master building blogs?The good idea first is to learn the technique before to invest. Am I right? I do build WP Blog(no .com) for free cost and like it./ and blogger easier but no anymore…for me.

Scolex

i bought the very cheap domain name from godaddy.com but i do not know what to do next. I still want blogger to host that domain because i do not have money to spend for hosting my blog in wordpress.org. Please, i need help on how i should use my domain name in blogger platform.

Arden Paringit

Daniel,

Having your own domain gives you the professional look. Thank you for posting this. 🙂

Naya

In addition to getting one's own domain name and paying for web hosting, one should also carefully choose the web host. 1and1 was recommended by Dez, and it's really among the cheapest. I'm currently with 1and1, but every time I come upon "1and1 sucks" and "1and1 is evil" and read about their collection and site suspension complaints, I feel sad and think I should have chosen hostgator or another one before I started blogging.

Joe Deegan

What if you have been using Blogger for a while and have established a reader base but want to make the move to WordPress and my own domain? Unfortunately I wasn't hip to WordPress when I dove into Blogger and I think I may be beyond the point of no return. Suggestions appreciated.

Tim

Good posts. Hey, you know… sometimes, it really does come down to "you get what you pay for" I don't care if it cost me $1.00 more. I just want it to be easy, reliable and hassle free. If I should have any issues or questions – I'd like real customer service. I will pay for it. Please. Sorry, not all hosting companies are equal. Blogspot is cool for the intro blogger. It is super easy and free. If your in it for monitization or just a serious blogger – then don't be so cheap. I agree with agent Deepak.

yee

"The second consequence is that you won't be able to sell your blog"

I don't think that statement holds true. Being a frequent patron of community forums, I find that people openly hold auctions to sell off their blogger blogs. There is also no tos mentioned anywhere in blogger saying that transfer of ownership is not allowed but I guess that is fine to them at the moment.

Another important consideration one might take into account is that with credibility, that also gives advantages when it comes to ranking in search engines. To me, long domain names with the blogspot will have certain negative impact.

Karol K.

Blogs that have their own domains have higher perceived value. So if you're planning on selling your site someday in the future, having your own domain is a very wise thing. (It's also a much safer investment for someone willing to buy such a blog.)

Web Marketing Tips

Instead of living on rented home its better to have your own home.

Tyler

I would completely recommend just buying your own Domain name then point the DSN records at the Blogspot. That way you can have your own Blog/ Domain name for the credibility. BUT YOU WON'T have to do deal with security issues like hackers.

Hackers will ruin your entire website easily.

Marek

All of the points here are good ones. I spent months on Blogger before I moved to WordPress and my own domain. I moved mostly because I wanted the credibility that comes with a domain name, but the thing that I noticed most was actually the flexibility. Maybe it was just my own lack of skills with Blogspot, but I found WordPress much easier to customize.

Long story short: Sure it costs a bit of money (not a lot, these days), but ever since I moved to my own domain and WordPress, I've never looked back!

Aaron

Not to mention, and quite honestly, readers don't especially like seeing that .blogspot (or .wordpress…whatever floats your boat) on the domain. It's an eyesore. I might just be speaking for myself…

I really do agree with point 3. I get hosted with HostGator (and have been satisfied with them, minus the only 3 hour crash the servers had for a year) and I can choose from a variety of Content management platforms, and even make a free subdomain! Isn't technology great?

Allen – Personal Brander

You can get an email ID with domain extension which can help build branding, of course this falls into credibility you explained above! Also with an own domain there will be no limitations on advertising options. And I think its so much easier to rank in search engine with an own domain name than hosting on a blog!

Agent Deepak | Blogging. Marketing & Success

I only have simple answer to this – If you are serious about your blog, Get a Domain name. DO NOT seek for reasons.

Harrison

These are all good reasons. Also, if you can't invest $35 for a domain name and $4 per month for hosting how confident should your readers be that you'll be around in a month?

Dez

whoa… you're making is sound like a bigger investment than it is.

There are PLENTY of hosting providers out there that offer cheap hosting plans ($2.99/month) and it comes with a free domain.

Do the research or find a friend with his/her own server and see if you can work out a hosting deal with them. (I've got the server and I pretty much pay for it with hosting deals with friends).

Harrison

Geez sorry… I said $4 per month instead of $2.99! Wow that's a HUGE difference.

Thanks for clearing that up.

Anita

Roshan check out namecheap.com for domain hosting it's cheaper than bluehost.

Good article Daniel, yes, you should have your own domain with your blog.

I need a ghostwriter for my other blog since I am a lousy writer and a non native english writer:)

Roshan Ahmed

Hi Daniel,

Yeah, being a blogger user is not very satisfying for me. The dark side is that I even fears to right something thinking the Blogger may suspend my account. But the two reasons I still use Blogger is

1. It's so easy. To setup, and editing. Anyway I do agree the flexibility is less.

2. It's cheap to get started: I am a high school student ad I just started blogging and with blogger it was $10 for a year for a .com domain name (I don't have a .blogspot subdomain for my blog)

I thought of using a movable type (which would give me complete power over my blog). I thought BlueHost, where I can setup WordPress.org easily, but they cost $5 a month which results in $60 a year which is not affordable for me yet. Since Blogger is non-movable I think I'll be stuck with it like forever.

Is there any host who provides a cheap hosting like blogger and supports WordPress.org or some other such platform?

Daniel Scocco

You won't find anything cheaper than $5 per month.

But you should be able to make that in advertising money with a very small traffic.

Dez

1and1.com's beginner package is $3.99/month and comes with a domain. I know I'm splitting hairs between $4 and $5, but there are some usually good deals that happen out there. The hosting industry is usually pretty competitive (although I'd suggest staying away from godaddy)

Roshan Ahmed

Yeah, on bluehost it is actually $6.95/month and their services are really worth it. I now see the PayPal option in them. I have some money in my PayPal (I have some cash there which I made online!!) and may be I'll move when I full learn how to do this.

Anywebsite or video which explains how to setup WordPress.org on a web host?

ThankYou
Roshan 🙂

Dev @ Blogging Tips

Good question.

There Many bloggers like seth Godin, Alan Liew(Moneymakerinfo) etc. who are still using free hosting.
Recently blogspot has closed Alan Liew's blog for no reason. I think it's better to have self-hosted WordPress and Domain.
P.S: He got back his blog, but it's better to have your own hosting and domain which we can fully control them.

Thanks for sharing this great post Daniel 😉

Regards,
Dev

Bill

If you're using your blog as a additive to the marketing of your website having a top tier domain becomes extremely important when building links. No link credit can be built to a subdomain. Don't waste your time with .blogspot or .wordpress, use a real Word Press blog to truly have an effective marketing tool for your business.

BloggerUser

Sense of posession … It inspires to work more ..

Sheila Atwood

Thanks Daniel, this is a nice simple explanation. I see this question asked a lot.

Blogger is easy to set up and I recommend it as a personal fun blog you want to share with family and friends. But when it comes to business I am a WordPress fan.

American

But, the first one… "1. You don't really own your Blogger blog." Thats not a reason of why get your own domain… Thats a reason of "Why not to use Blogger"

I think the only real reason is the 3rd point… Thats the most important.

(Sorry my english, I am from Argentina)

Daniel Scocco

Consider that you pretty much only have two options: 1) use a free hosted platform like Blogger or WordPress.com and 2) get your own domain and pay for hosting.

If that is case, any reason for "not using a free hosted platform" is automatically a reason for "getting your own domain".

So in my opinion, yeah, the fact that you don't own your Blogger blog is a reason for getting your own domain name.

Dez

Another thing to keep in mind is staying away from domain forwarding. A lot of services allow you to use a custom domain name instead of the blogspot or wordpress domains but you're still using their service. In these cases you still wouldn't 'own' the blog.

Jean Sarauer

Another less concrete, but still excellent reason is the example set by successful bloggers. If you look around, you'll find that the vast majority of the "big" blogs have their own domain name. Search through any list of "things bloggers wish they had done differently," and "getting my own domain name right away," is almost always mentioned.

Josh Garcia

Hey Daniel,

The beauty of having your own domain and hosting…You have total control of it!

You can get as crazy as you want or be conservative with your blog.

Have a great weekend…
Josh
Comments are closed.