Seven Ways to Get More Comments on Your Blog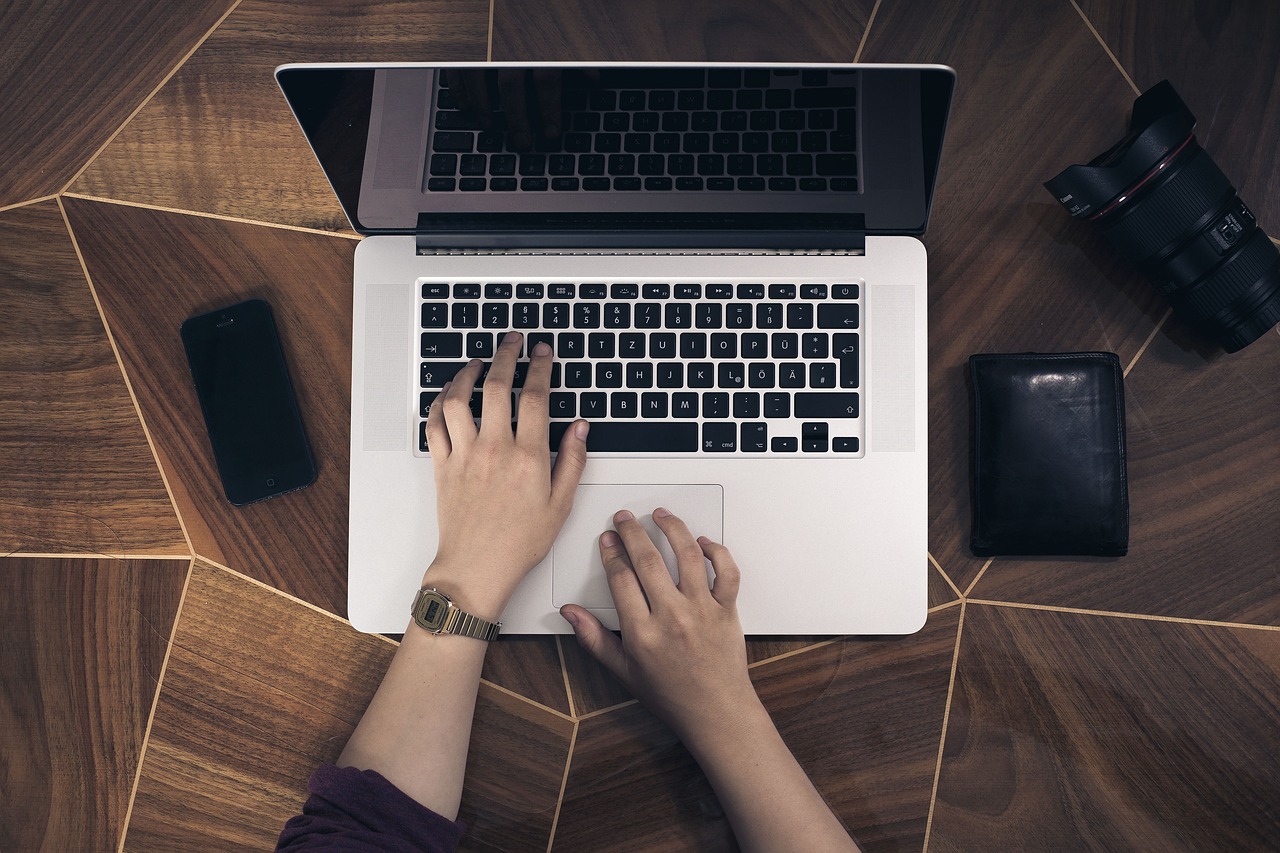 Is there tumbleweed blowing through your blog's commenting section? Do you write post after post, hoping for a response … only to get silence?
Maybe there are other signs of readers (like pageviews, tweets, Facebook shares, and so on), but what you really want is some feedback and conversation.
Here are seven ways to start getting more comments:
#1: Make Commenting Easy
Have you ever been put off commenting on a blog because you had to jump through hoops to do so? If your blog requires readers to sign in or complete CAPTCHAs in order to comment, try using a simpler commenting system where they can just leave their name and email address.
#2: Leave Room for Readers to Respond
In-depth posts are great, but they can sometimes leave readers feeling that there's nothing left to add. To encourage comments, write a post that's deliberately incomplete. By that, I don't mean you should suddenly stop half-way … but you should avoid trying to cover every aspect of your topic. (List posts with an odd number of items can be good for this.)
#3: Invite Readers to Comment
This works well with #2: make sure that you explicitly invite readers to comment. That could mean writing something like "Do you have a tip to add? Let us know in the comments." Don't see this as asking for or begging for comments … you're simply inviting readers to join in the conversation.
#4: Develop Relationships with Other Bloggers
Get to know fellow bloggers in your niche, especially any who have a blog at around the same level as yours (so don't just concentrate on the A-listers). If you comment on their blogs, there's a good chance that they'll comment on yours too. These relationships are hugely valuable in so many other ways as well — these blogging "colleagues" might tweet your posts, or link to you in their blogroll.
#5: Always Reply to Comments
If you are getting comments, try to reply to them promptly (within a day or two, rather than weeks later). It's discouraging for readers if they ask a question and have to wait ages for a reply — and other readers looking at the comments may be put off leaving one.
#6: Remove Spam Comments
Unanswered comments are off-putting, but spam comments can be even worse. If your comment section is riddled with spam, readers may well think that you don't even read the comments. Use a plugin like Akismet to stop spam before it even hits your blog, and remove any spam comments that do creep through.
#7: Email a Blogging Friend
Finally, if you still don't have any comments, get a fellow blogger to help break the ice: sometimes having just one or two comments can encourage many more. Email someone who you know well (perhaps you've met in real life, or you've talked on Skype) and ask if they would leave a quick comment on a specific post. Make sure you return the favour!
Have you found a great way to get more comments on your blog … or do you love one of the ideas above? Let us know your thoughts below!
Browse all articles on the Strategy category
22 Responses to "Seven Ways to Get More Comments on Your Blog"
Online Entrepreneur

I will try your tips on my own blog.

Thanks for this gorgeus article, Daniel

Ali Luke

Lots of great suggestions here, everyone — thanks for pitching in!

@Dean — I've not tried that, and I wonder whether your comments are up simply because your blog is growing (most do over time!) Some blogs like ProBlogger switch off comments on old posts, to combat spam.

@Serena — that sounds like a great way to get email subscribers over to the site. Jon Morrow (of Boost Blog Traffic / Copyblogger) sends out teasers like that and they pretty much always get me to click!

@Franchisee — of course quality matters too, and I hope if you put the tips in the post into action, you'll get some good comments.

@Cheryl — it can take time to build up traction with a new site — sometimes no-one wants to go first! You will get comments, just stick with it (and maybe send a message to a few good Facebook friends to ask if they'll get the ball rolling).

@Jasmine — Akismet has always been fine for me, but if any readers can recommend an alternative, hopefully they'll speak up. 🙂

Jasmine

Hi Luke,

Akismet plugin doesn't work good nowadays on my blog and I gets loads of spam comments, can you pls suggest best plugin which can block spam comments!

Thanks!

Cheryl

Hi,

These are some good tips. Simple, and doable!

I seem to be having a hard time getting ANY comments at all on my relatively new site, even from my 2000+ FB friends.

I will certainly try these!

Cheryl

Emily

I appreciate this great article and all the comments. I often find that the comments I read after articles give me a much deeper, more nuanced understanding of the topic. I am guilty of getting the benefit of other people's time, effort and wisdom while rarely commenting myself. Perhaps in future I'll start commenting a lot more. But my point is, don't be disheartened if people don't comment – chances are they still really enjoyed your post!

Franchisee

Your points are very authentic and right, but my view is that to focus on quality comments instead of getting more comments for your blogs. Quality matters more then quantity, what does the need of off topics comments or comments which spam your web blog.

Joe Anzai

Reply to Paula of Vintage Kitchen Notes – Thank you so much. I do comment on other post but find it hard to post in my competitive industry and I truly do understand the comment regarding the sales page and the difficultly finding the link to the blog. I'm not sure what to do about that. Thank you so much for responding. By the way, love your blog. It made me want to get in the kitchen and start cooking.

faisal

Ask crazy questions to the readers which will make them respond for sure.

Manogna

I do get comments and i respond promptly to them.But ,sometimes my posts dont get any comments at all!
🙁

Serena @ Thrift Diving

Love this blog, Daniel.
Okay, I do all these things, and I have noticed an increase in comments mostly from #1 you pointed out. I didn't realize that the full-post Aweber emails that was going out didn't even have a link for people to click back to the post to comment! So it was hard for people to comment. Plus, when they got the full feed, what was the point for go back and comment?? So, I made a little adjustment. I now send a personalized broadcast to my subscribers along the lines of, "Hey _____, Glad the week is almost over. I have been doing some amazing DIY projects. You won't believe how the latest one turned out. Here's a pic of what the old dresser looked like BEFORE. Click this link to go find out how the dresser looks now!"

Just making that small change, making it personalized, plus a teaser, PLUS very easy for people to click back, I've seen positive results. 🙂

Thanks!

Serena
Thrift Diving

Paula @ Vintage Kitchen Notes

I have a food blog, and find comments are most times in direct proportion to how much I comment on others posts. I comment regularly and get a good amount of comments in every post.
In response to Joe Anzai, above, since it takes me to what appears to be a sales page when I click on your link, I don't care looking for your blog. And the link to it isn't easy to find either.

Joe Anzai

I feel like I'm in my own bubble sometimes. I just posted what I thought was a great post regarding the topic of making a difference. I listed links to sites that are making a difference by raising money for various charitable causes. I logged on today and not a single comment. I had even asked for comments with links to other sites that readers may of found that made a difference, but nothing. Please take a look, you can find the post by clicking on my name and then clicking on our blog link. I am truly not trying to scam the system, I really need some advice. Maybe someone can help and give me some insight on what I can do better do to draw more comments and interaction.

Thanks in advance.

Dean Saliba

How about turning comments off after a certain period of time? I have been using 30 days before turning off comments on a post and have found my comments on each post has increased, not sure if this is just a coincidence though so I'm interested to know if other people have done a similar thing.

Josh

Yeah, that's a tough one. I struggle with comments too. But, then again, my blog is less than a month old–so I guess that is to be expected.

I never thought of not giving my paltry list of readers all of the information. I thought I needed to supply them with everything. Huh, guess I'll test that one out. Thanks

Josh

Ali Luke

Abdul — great to hear you're already on top of most of these. 🙂

Caren — that one definitely makes a difference, especially in the fairly early days.

Ben

Nice tips. but because of spam issue, i have stopped comments on all of my blogs. Just fed up with wordpress's commenting framework.

John Admas

Blog comment is need seven ways to get more comment on your blog.first of all most important need name ,email id & captcha.and best use a email blogging as a blogger because a quick comment on a specific post.

Sajid Hussain

Hey Ali,

You have write such a simple and great article about commenting on blog.

When we write some posts with lot of efforts and do not get any response from readers then that situation produce frustration for us but we can use some above tips to handle the situation.

SEO Genie

I believe that nr 3 is one of the best since you interact with your readers and they see that you care about thier opinion.

Navid Moazzez

Great tips, thanks for sharing this with us!

I personally find #4 to be the most important aspect. It's all about the relationships you develop with other like-minded people online. I usually comment on quite a few people's blogs and they tend to return the favor since I always try to leave thoughtful comments.

Caren Gittleman

these are all great tips many bloggers don't realize just how important number 4 is. i FOLLOW back those who follow you and comment on THEIR blogs as well!

Abdul Cholik

I follow 5 of 7 tips above. I will do the rest that are tips number 2 and 7
Thank you
Comments are closed.