Five Simple Ways to Make it Much More Likely Your Guest Post Will Be Accepted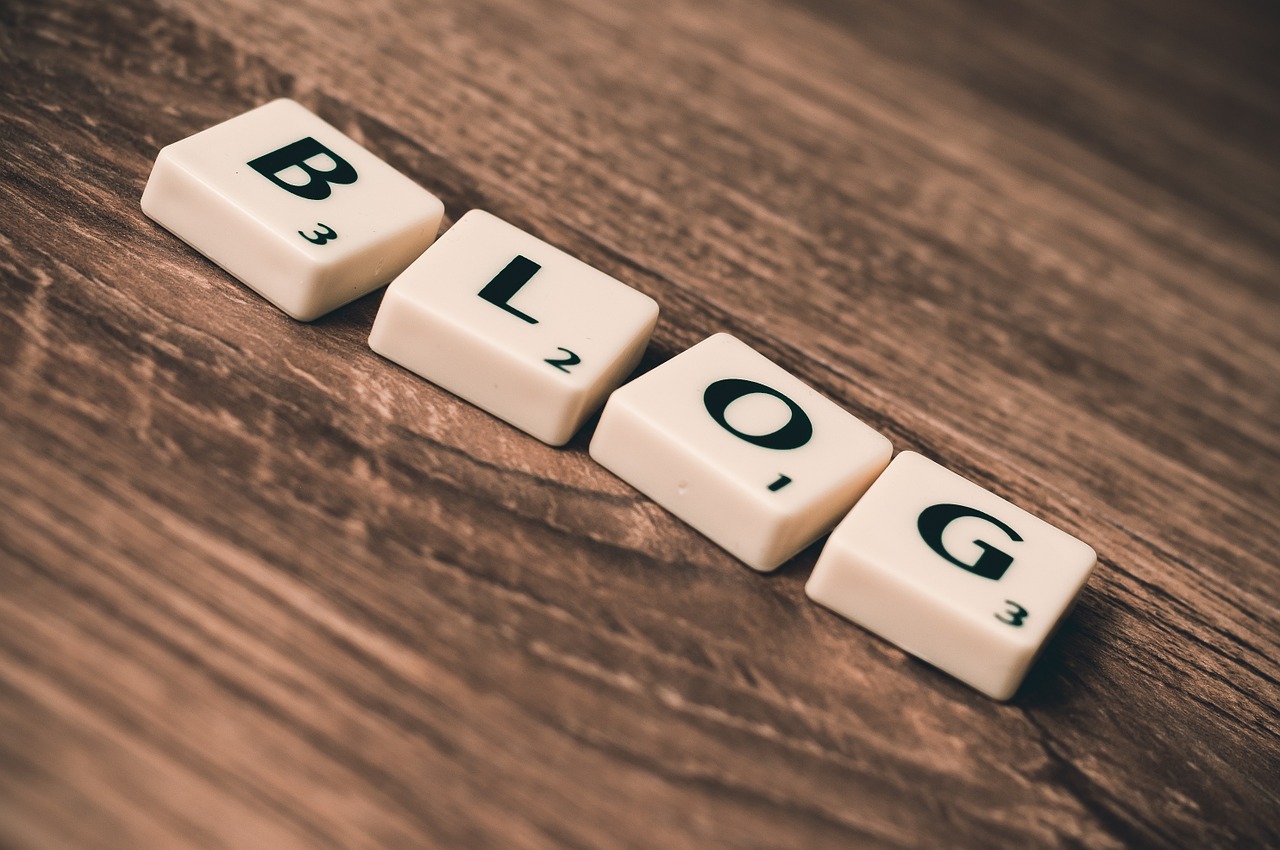 Whether you're an old hand at guest posting or have yet to submit your very first guest post, there's one issue you're sure to face: getting your posts accepted.
If you've been guest posting for months, you may find that the majority of your posts get a "yes". Even so, you'll want to improve your success rate.
And if you're working on your very first guest post, you want to give it the best possible chance.
Here are five simple things that you can do make it much more likely your guest post will be accepted. None of these are complicated or hard … but you'd be surprised how few bloggers actually do them.
#1: Read and Follow the Guidelines
If a blog has guest post guidelines, read them … and follow them. I find it's often useful to print out the guidelines and check them off as I go through.
Once you've written a few guest posts, you'll find that most guidelines are pretty standard (e.g. "100% original content") — but it's still important to carefully read each separate blog's guidelines.
And while this isn't usually stated in guidelines, it's really important: address the person you're writing to by name.
If I get guest post pitches that begin "Hi there" or "Dear DailyBlogTips", I usually delete them straight away — because I've found that emails that don't use my name normally come from SEO agencies who are mass-emailing lots of blogs.
#2: Ask a Friend to Review Your Guest Post
It's always a good idea to have a second pair of eyes look over your guest post … and that's especially true if it's your first post for a particular blog. Your friend might easily spot something that you've missed (like a flat introduction, a confusing paragraph, or simply a daft typo).
If you know a blogger who's already guest posted on your target blog, they'd be a great person to ask. They'll have a clear idea of the blog's requirements … and they clearly have what it takes to get a guest post accepted there!
#3: Edit Your Guest Post Thoroughly
Never, ever, send a guest post that's a first draft. Even if you're asked to send "a draft", you should make it as good as you can. (Just be prepared for the blog to ask for changes.)
This is important even if the host blog doesn't have brilliantly high standards. (Of course, it's doubly important if they do!) A well-edited post is one that reads smoothly for both the person making the "yes" or "no" decision on it, and for the readers when it's accepted.
Two problems I often see in guest posts are:
Tangents. The poster introduces an idea in the introduction that never gets picked up in the rest of the post, or they have a long rambling section in the middle where they get off the point. It's important to edit on a "big picture" level to catch this sort of problem.
Typos. While I'll forgive a few of these, they make my life hard as an editor … and they suggest the post has been dashed off in a hurry. Look out for missing words and the wrong form of a word (e.g. "there" when you need "their").
#4: Link to Posts on the Host Blog
This is an incredibly easy thing to do, and I'm always surprised that most guest posters don't. Of course, your guest post isn't going to be automatically rejected if you don't include links to the blog that (you hope) will host it … but having those links already in place definitely makes it more attractive.
Once you've written your post, look through for any phrases or sentences that would make good links — e.g. if you introduce a topic briefly but don't go into detail. Search the host blog for a post on that topic, and link to it. You don't need to go overboard: two links is usually plenty.
#5: Time Your Follow-Up Email Carefully
Big blogs get a lot of guest post submissions, and busy owners/editors may take a while to get back to you. There are a couple of mistakes would-be guest posters often make when checking up on a submitted post:
Not emailing at all. It's embarrassing for a blogger if they misplace your email, only to realise two months later that they never replied. Most bloggers will welcome a brief, polite follow-up message.
Emailing too soon. While you may well be keen to find out whether your guest post has been accepted, emailing three days after submitting it just brands you as a nuisance. If you push a blogger for a response, the easiest one for them to give is "no".
So what's the right length of time? I'd say you should email between two and three weeks after sending your post, if you've not heard anything by then. Definitely don't email before a week is up, and try not to leave it more than a month.
Do your guest posts (almost) always get accepted? Share your best tips in the comments below.
Browse all articles on the Promotion category
10 Responses to "Five Simple Ways to Make it Much More Likely Your Guest Post Will Be Accepted"
Ali Luke

Aeromick — glad to help! I think building up a relationship first is a great idea, if you're struggling to get any response. Also, I'm sure you're doing this already, but do make sure you're following the guest post guidelines as closely as possible.

Enrique — Good luck with your pitches!

Enrique Vega

Hi Ali, Thanks for the wonderful post! Few days back even I've tried to pitch few bloggers but very few of them replied. After reading your post I got to know I missed some points. Now I will edit back and pitch again to the new Guest Bloggers and Existed one. Lets see if they will notice my Hard work, Thanks again Ali for wonderful tips!

Aeromick

@ SBWC and Ali,

With the amount of spam and sub-par content, it's understandable that blog owners are less quicker to respond to guest blog inquiries.

I think I should change my strategies a bit and try to get to know and build relationships with blog owners first. Also be more patient and focus more on making sure that my guest posts are up to standards.

Thanks SBWC and Ali for the information and advices.

Khalid

Love the post thoroughly.

Nice way of putting the mistakes that we blogger normally do.

The very first guide line that I would give is make yourself look unique from others..
However, is a little bit difficult, if you get the sweet spot then you are good to go.

The second guide line which I agree in the above post is don't spam.spamming snows how much nuisance you create

Thanks for making me read this post.

Regards.

Ryan Jalawa

Hey there, I tried to contact alot of bloggers but they are not allowing free guest posting. Everyone asking to pay them for publishing my guest post with anchor texts. Is there any way that I can get free guest posts on quality blogs?

Ali Luke

SBWC, it's displaying normally for me. Could you let me know what device and browser you're using?

Aerowick, I think SBWC's suggestions are spot-on. Personally, I know that I'm often quicker to respond to simple questions than to guest posts due to the time needed to review guest posts. I agree it's helpful when bloggers indicate in the guidelines how long you might have to wait.

Vivek Shukla

thanks for sharing some useful information on guest post. i am trying for guest post but it will not live in blog. your tips is really good and i will keep in mind whenever goig to guest post

ronald

these are great tips to getting your guest post accepted.

i think the biggest disapproval reason is spammy messages.

SBWC

FYI – there is something wrong with this post. It's being displayed as mobile view even selecting desktop.

@ Aeromick,
As someone that regularly receives requests for guest posts, I will share my 2 cents with you. There may be a few reasons why they aren't responding to you.
1. It could be that your email ended up in their spambox. Typically, emails with attachments have a greater chance of going to the spam folder, especially if the recipient hasn't added you to their safe-senders list.
2. Your article may not be up to their standards and they are not letting you know. Sometimes, people do not want to offend the writer, or the article is so far from their standards that they feel it would be a huge waste of time to go back and forth.
3. They may simply be busy.

With so much spam out there, you really have to be persistent sometimes to make sure the recipient gets your message.

Aeromick

Hi Ali,

Nice read as I'm just getting involved in guest blogging. I have submitted a few posts already and my main mistakes seem to be #4 and 5. I have to agree with linking to posts on the hosts blog as it shows them that you actually read their blog.

But my question to guest post hosts is, if you contact a blog owner with a question, they will respond to you within a few days but when you send them a guest post, you don't get any response and you'll start to wonder if your email went into their spam folder.

Guest posters take time to write those great articles and they could use some sort of response. If the blog owner gets a lot of guest post submissions, they could put a time-frame on their "Guidelines" page as to how long it can typically take for a guest post to be published.

My question is why do many blog owners not respond to guest post inquiry emails?
Comments are closed.