Forums: Are They Right For Your Blog?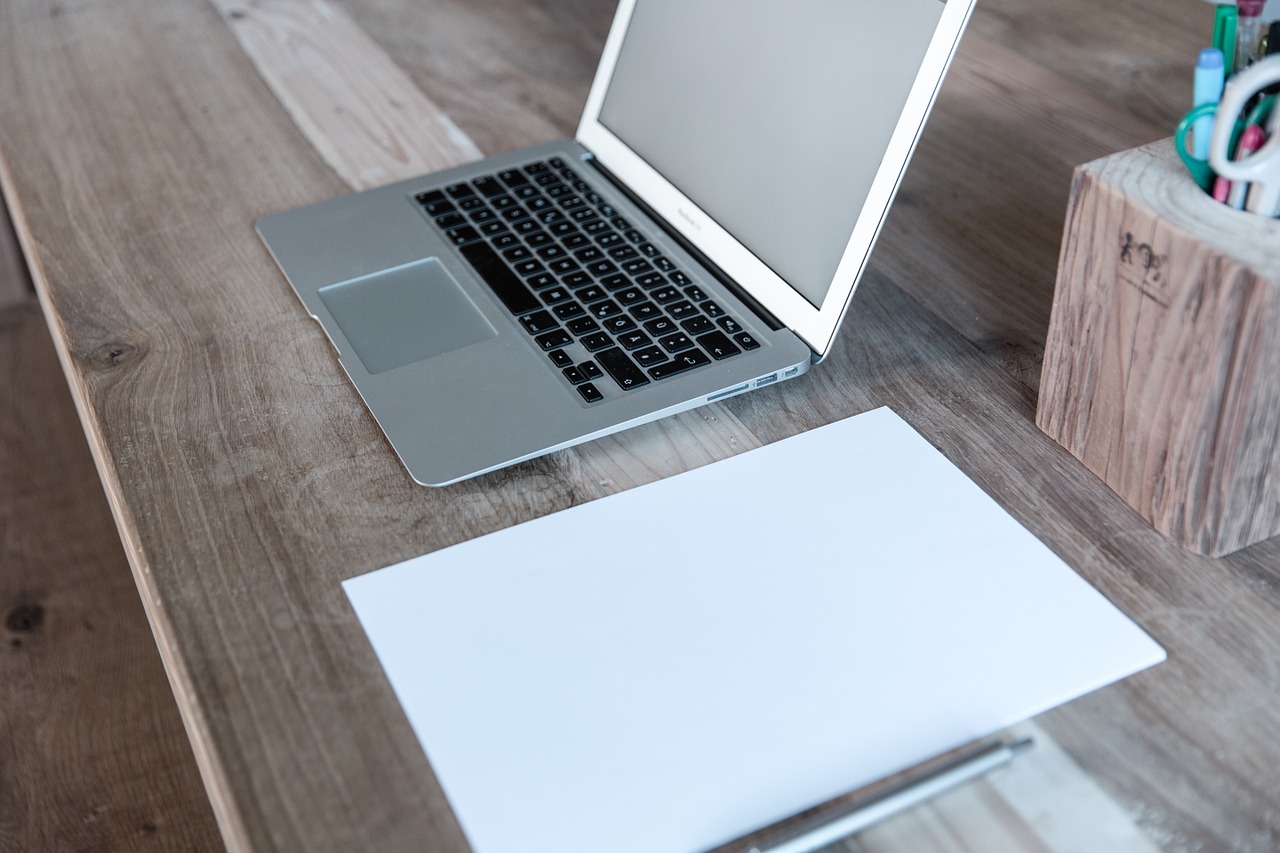 This is a guest post by Vikram Kinkar.
Forums are a great place to discuss on various topics. If you have been part of a forum before, you know that it is one of the best ways to get answers for your questions, discover new tools and websites and network with other people.
Unlike blogs, where the content is generated by one or a few authors, forums take time to build up as they depend on the participation of the users. On the other hand, once the forum is established and rolling, the content would be self generated and the owner can take a backseat.
Building a forum around your blog can be a challenging but worthy task. The important question here is: why do you want a forum?
1. Because it is an easy way to build a community.
2. I want more visitors and more money.
3. I want to share my thoughts and interact with my visitors, beyond what I wrote on the blog.
4. I am passionate about my niche and I could write about it endlessly.
If you sincerely went for 1 or 2, stop right there. Chances are your forum might never take off. If you went for 3 and 4, chances are your forum may succeed, but of course after putting in hard work.
Before making the decision, though, let's evaluate the pros and cons:
Pros:
1. Forums are a great source of user generated content. If you have taken care of the SEO aspects of your forum, it may rank well for some really competitive keywords. Also, like blogs, forums are updated very regularly and hence spiders index the content quite often.
2. As a blogger you will post on a certain topic everyday. Suppose you just wrote something on social networks. Your readers will be able to discuss about it in the comment section. But what if the readers want to talk about some other topic that you haven't covered? What if they have unrelated questions? If you have a forum they can discuss it there, post questions and so on.
3. If your community is quite active, there are good chances that topics will appear in the forums naturally, and you may get ideas for new posts. So instead of visiting other blogs and sources to get new information, you can find some inspiration for your content in your own forum, and this is a very efficient way to discover what your readers want to read about.
4. If the forum takes off, not only would you be able to build a bigger community around the blog, but your site would now have two sources of traffic: your blog readers and the forum members. Chances are most of them would be common, but some might not, which increases the scope of traffic even more.
The picture does seem rosy here, but before you start finalizing which forum software you should install, take a look at the cons of having forums. (Oh yes, its not all rosy.)
Cons:
1. Building a online community like a forum is hard work. I'll say it again – building a community is hard work. Are you prepared for this? It may take months, or sometimes a year, before you can actually take a backseat, and see the content being generated on its own. Until that time you will have to be very active in the forums; moderating, participating in the conversation and whatnot.
2. If you don't receive enough comments on your blog, then a forum would be a no-no. In this case you should focus on increasing the number of comments on your blog first. Ask questions in posts, make it obvious that feedback and opinions are always welcome, provide rewards for those that comment, and tell people you want to hear their thoughts. Once you master the art of drawing comments from you readers, chances are that it can culminate into a better discussion in the forum.
3. A successful blog doesn't imply a successful forum. Even if your blog is getting a lot of attention from visitors and social media, don't be amazed, if you see only one sign up in your forum per week. There are plenty of examples around the blogosphere with forums that have a couple of dozen members and where most threads are filled with spam.
4. A dead forum can harm the credibility of your blog as well. Before starting one, therefore, make sure that you have all the requirements in place, otherwise your efforts might just backfire.
What factors do you think influence the success or failure of forums inside blogs? When is a forum the right choice for a blog?
You can find more about Vikram in his blog Tech Norms, which is focussed on blogging and technology tips.
Browse all articles on the Blogging Basics category
21 Responses to "Forums: Are They Right For Your Blog?"
SEO Genius

Great tutorial, something i have been contemplating for in the future, however i am not sure it would work.

Also as you said it is HARD WORK i have tried in the past and just not had the time or dedication.

It is a project which you have to dedicate every second of your day to, if you want it to prevail.

Irrappyburo

Hello my friends 🙂
😉

TheBloggerTips

Agree with the pros and cons. The forum is a good place to seek for some solutions as well.

unclewilco

I used to run a forum before I even had a blog running, I found that people would go off on wild tangents but would mean I had to moderate it more… so had to stop it….

but will be looking at adding the ability to my blog maybe using bbPress but only when it's been developed a bit more. and I can get my old forum posts imported easily.

great post btw

Igor The Troll

Daniel, thank you for the offer, will try to do if I can find free time between my multi tasking of my multi personas…

The Matrix

Daniel

@Igot, feel free to write a follow up post titled "How to make your online forum a success" :).

Igor The Troll

@bmunch, to explain that I will need to right a book. But I am not into writing books about SEO, because I am not an SEO.

What I recommend for you to do is to follow my identity and see where it leads.

I am not an SEO, but I use SEO techniques to promote my brands.

bmunch

@Igor the Troll – I can see you did very well to have a vibrant forum at your site. How did you manage to promote it to the public? On other forums? Word of mouth?

Advice Network Writing Contest

Great breakdown. I agree with all the pros and cons. If you're confident that you can pull it off, it will definitely give your site a boost and generate a community like nothing else can…but if you can't pull it off you shouldn't do it.

I would only try such a thing if I KNEW there was a hundred people ready to actively participate. How would you know that? Well, if you have an active blog, pose the question to your readers: Do you want a forum? You'll see their responses and see whether or not it would be worth having one.

If they seem to want it, post a poll: "Would you be interested in actively participating in an online forum on this site"…you'll quickly see whether it's a worthwhile project or not.

bmunch

@Igor the Troll – I have no doubt administrating a forum, especially a vibrant community forum, will give you a high.

Just look at Donationcoder.com, the community is just great.

Do you think it is harder to build successful blog or a vibrant forum?

John

Very informative.

bmunch

I had wanted to start a forum previously. I start asking some moderators from the forums I frequently visits about the amount of work they do. From what I gather from the feedback, the work is insane. Not only have to filtered off spam, you also have to resolve problems among members.

Only someone very passionate about the niche topic and have immense patience can run a successful forum.

Though building a community of members on the forums and seeing ideas bounced left and right, I reckon is a wonderful and fulfilling feeling.

Igor The Troll

I totally agree with you. I run a forum and it is very hard work to build it up. But it is a lot of fun, there is room to experiment and go off topic. I can talk about how sexy this girl is or how I do not like EvilGoogle, but with blogs you are category specific, because going off topic may alinaite your users.

But than it is up to the blog owner to cotrol the inflow of information.

Let me do an metamorphic analogy here/ Forums are like bars, and the owner is a bartender hanging out with customer shooting the breeze, like Cheers.

A blog is like a brodway dinner show, while the entertainer may join the audiance for a joke or two, there is always tight and regulated control of prediterment communication, owner of the blog to audiance.

bakkouz

For any questions you may have about a topic it would be better to post it on a forum of your interest as these forums are generally very helpful at answering questions you may have.

However, as far as learning goes, it is more recommend to subscribe to blogs that cover topics in your areas of interest. Rather than having to order new books or search for new topics, with blogs you can easily have all the content delivered right to your browser. This form of hyper-learning is especially useful for quickly sorting through content that is of interest to you.

Blogs and forums do overlap in areas a little bit, but as a whole forums are much more community driven while blogs are more information driven.

The experts in their fields usually will move onto blogging. A certain blog could essentially be an encyclopedia of somebody's opinions and knowledge. It allows professionals to collect their thoughts and share valuable information to web visitors. The reason why most people eventually turn to blogging is because it allows them to create their own asset and brand themselves, rather than having to build somebody else's asset and brand somebody else.

Blogs usually offer higher quality information than forums because it takes longer to set up a blog and it is a much more serious venture. Because of this, blogs usually have longer, higher quality posts that have had much more thought in a topic.

Michael Sync

Yeah. Forum is very nice place to discuss.. I used to participate in Codeproject forum and I'm really enjoying over there.. Actually, SEO things are not quite matter once you have build very large audiences. Let's take a look the CodeProject forum. This forum is not search-engines friendly. Even though there are a lot of nice discussions in that forum, Google never show anything about those discussions in their results. but it's pretty fine for Codeproject members. There are so many active members (including myself) over there and we all are quite happy… but I think that the new version of cp forum will come very soon and I hope that this one will be search-engine friendly.

There are one thing that I notice while I'm participating the blogging-related forum (e.g. WordPress.com forum ) and technical forum (e.g: Codeproject ).

People from blogging-related forums really hate if we post a link (maybe, good one) and they don't even want to click to see whether this is nice content or not.. (act, I don't expect to get a lot of traffic from them. I just wanna share something nice.) they talked too much about traffic that I don't think I need it for my blog..

People from technical forum are not like that. they don't really care about traffic.. The reason why they are blogging or writing the article or participating in forum are not for generating the traffic or making the money.. They are just enjoying by sharing their thoughts to other people. So, I think that they are so lovely. (at least for me) 🙂

The same thing for blog-about-blogging blogs too.. Normally, I used to read those kinda blogs but now, I have unsubscribed the most of them.. (except yours) because the most of them keep on saying about all the money they are making.. (and money . money… money ) but I like your blog because you never like that.. I like Lorelle's blog too… She is really nice person and can write very useful posts. Your blog is also nice.. I got very huge amount of discount from Dreamhost because of your post.. I'm really thank for that..

So, please keep on posting … thanks a lot….. 🙂

Michael Martine

I don't recall anyone writing about this before, so thanks for something original. Forums are a crazy amount of work, not just for those running them, but even for those participating in them. Think about how long it takes you just to create an account, an avatar, a sig, etc. People only have so much time, so there has to be a pretty compelling reason to join.

Interwebhunt

Forums are tricky for sure, there is a tough balance to get it off the ground, but once they've got some steam they typically run themselves after awhile. Can be a lot of work to get a healthy forum up and running, but the rewards can be great.

Vikram Kinkar

I think the point that differentiates a forum from a blog is, blogs generally take the opinion mode , where as in a forum, people are much more comfortable in taking a discussion mode and can ask questions freely about any related topics.

Forums have always been viewed as a platform to resolve issues and get answers for specific questions, where as, blogs are more about broadening your thoughts and knowledge by reading already posted opinions, news or reviews upon any topic.

If you get any technical issue with your Windows OS or any other software, you would first approach a related forum to see if anyone can resolve the concern, where as if you want to know whats the latest software or latest update about that product, you would most probably visit the products blog instead.

So combining a blog and a forum is a difficult task and requires lot of effort from the initiator.
The point to remember is; a single person can make a blog succeed, but for a forum to succeed you need participation by many people!

Daniel

I think forums integrate well into some blogs. Freelance Switch managed to launch one and it is quite active from what I can tell.

The critical mass required to make a forum a success is quite big though.

Reverse Funnel System Review

I think that commenting in blogs is really what forums are, people comment some topic, news. So i dont think thats god to ohave also forum, maybe better woudl be allow other people to submit their posts to your blog, that would be similar like in forums threads but with more unique content maybe and u can control what will be posted in your blog.

Mark Dykeman

Nice summary of the pros and cons!

I would think that a forum is key to building an active online community rather than a passive readership.

Excellent point about comments – they'd be a good barometer of the feasibility of creating a forum.
Comments are closed.