Finding Motivation During the Early Months of Your Blog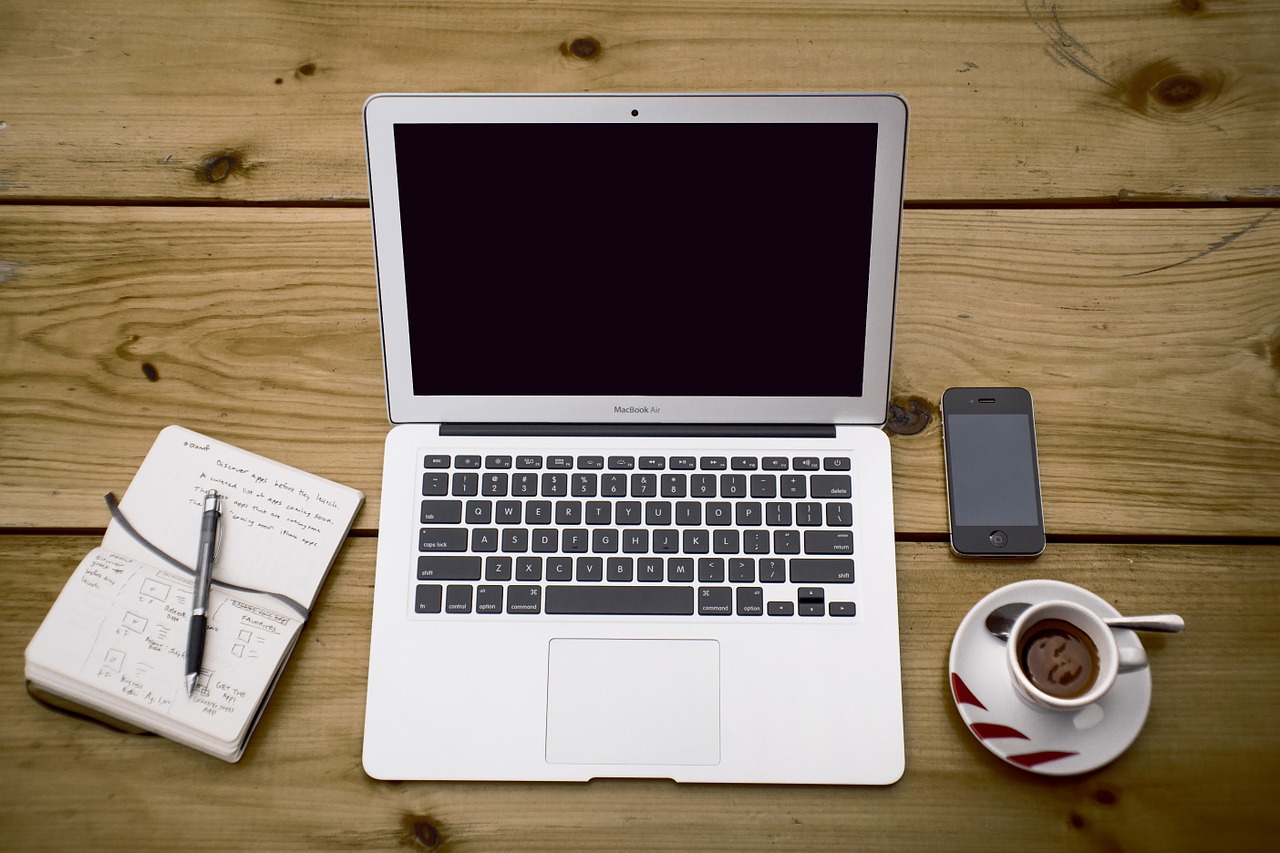 This is a guest post from Ali Hale. If you want to guest post on this blog, check out the guidelines here.
When you launch a new blog, you're full of energy. You might write a post every day, you might be commenting all over the place, determined that your blog is going to be a success.
But as the days and weeks go by, your motivation starts to fade. Perhaps you could count your daily hits on your fingers. Maybe getting to 100 RSS subscribers seems impossible. Your only comments are from your mom. Plus, you've got a busy life. Your posting schedule starts to slip. A few days go by between posts. Then you go on vacation, and it's a few weeks. You end up posting an apology for not posting. No-one seems to care.
But if you quit, then you're never going to reach any of your goals. Here's how to find the motivation you need.
Promise Yourself Six Months
When I started my first "pro" blog, I told myself that, however few readers I had, and however hard I found it to write, I'd stick with it for at least six months. In those early months when it felt like no-one was reading my blog, I focused on that commitment.
Unless you're either very lucky, or have previous experience blogging, it's going to take at least six months (and probably a year or two) to build up a serious following online. But if you never make it past that six month hurdle, you'll never succeed in your blogging aims.
You can stick with your blog and give it your best shot, for just six months. If you're still not seeing the growth, readership or results that you want after that time, then you can reconsider.
Get Into a Writing Routine
How often have you put off writing a blog post because you weren't in the mood to sit down and write? How often have you let a week or a month go by without blogging, because somehow you never quite found the time?
If you're aiming to be a professional blogger, you're also aiming to be a professional writer. This means getting into the habit of writing on a regular basis. You don't necessarily need to write every single day, but you do need to establish a good routine.
That means working out:
How much time you can realistically commit. Blogging is a marathon, not a sprint: don't burn out by using up all your energy too early on.
Your best time of day to write.
A place where you can write without distractions.
I'd suggest trying to commit a minimum of two hours a week for just writing for your blog. (Not reading, commenting, Twittering or anything else!) If you can commit more time, that's great — but two hours is long enough to write one or two good blog posts.
Time of day makes more difference than you might think. Even if you're not generally a morning person, you might find it easier to write before a day's work than after it. Alternatively, you may be able to focus best if you write in your lunch hour (when you know only have a limited amount of time — so you have to get on with it).
Finding the right place is important too. No-one can write well with the television blaring and kids running around. You might take a tip from ProBlogger himself, Darren Rowse, and find a coffee shop where you can write. Or you could try your local library, or just a room in your house where you can shut the door and tell the family not to disturb you.
Make it Interesting
I've got a poster titled "The Only 12 ½ Writing Rules You'll Ever Need". Rule 2 is:
If it's boring to you, it's boring to your reader.
If you're lacking motivation because you're trying to write about something which bores you, then there's a good chance that it's not going to be of much interest to your readers either. Unless you've created a blog purely for the purposes of getting search engine traffic and encouraging ad clicks, you'll want readers who are actually going to stick around.
Sometimes, of course, you'll be writing a post which isn't necessarily end-to-end thrills. Perhaps you've been working in your particular field for years, but you're writing a beginners' guide. So how can you keep it interesting for you — and for your reader?
Find a new angle. You might come up with a clever comparison which brings a fresh insight to a well-covered area. For instance, three of my favorite posts on Daily Blog Tips are these ones which used a Star Trek analogy — blogging the Klingon Way, the Vulcan Way and the Borg Way.
Make it extraordinary. Don't just rehash the same old posts on every blog in your niche — take it to a whole new level. Write, edit and proofread so that your post is as well-written as possible. Find images or illustrations that really enhance what you're saying.
Tell a story. Not only do stories grab attention, they're also memorable (read Chip and Dan Heath's book Make to Stick if you want more on the power of stories).
Keep Your Readers in Mind
Even if your blog only gets a handful of readers every day, there are people out there reading and enjoying your content. When you're lacking motivation, it helps to focus on your readers. You might create an "ideal reader"–perhaps an enthusiastic beginner in your niche. When you write, you can imagine that you're addressing this reader directly.
Sometimes, I've written blog posts in response to a reader's question or a comment on my blog. These posts are often easy to write because:
* Someone else has provided me with a starting point
* I know that the answer matters to at least one person in the world!
If your reader numbers are too low to motivate you, then think about the future readers for your posts. If someone comes across this post in a year or two, when your blog has grown hugely, it could still be just as impactful as it is for someone who reads it on the day you publish it.
Most of us get a great sense of achievement and happiness from genuinely helping someone. If you write a useful, interesting, engaging blog post, you will be helping people — and you'll see your blog grow. It's a motivation loop: the more you can help your readers, the more readers you'll have, and the keener you'll be to blog!
How do you stay motivated when you're tempted to quit writing your blog?
About the Author: Ali Hale is a freelance blogger, and author of The Blogger's Guide to Effective Writing — an ebook which covers everything you need to know about writing brilliant blog posts (especially when you need a bit of extra motivation).
Browse all articles on the Blogging Basics category
25 Responses to "Finding Motivation During the Early Months of Your Blog"
Michael (MKR)

Three months of posts written in advance, and a good sense of what I need to do to keep growth happening.

It's very liberating to know that you're doing things right, and to have plenty of padding for a break in case you start to burn out.

John

Thanks for this article. One way I keep motivated is to put together a spreadsheet with dates I plan to blog, title, whether or not I've written the content, and whether or not it's been posted. I enjoys the "strategy" of timing certain releases. Once I develop the content, I link it to the spreadsheet so it's easy to find; this organization helps keep it from being overwhelming. I also keep a "blog topics" word document so when I think of content that would be good, I write it down. When I'm ready to write the content, do that and cross it off the list.

To me, it's all about organization to keep it from getting old an overwhelming

Deena

This is a great post. It helps me stay focused on the things that really keep my writing fresh and interesting. My favourite, and I want to try to always keep it in mind, is that if it's boring to me, it's boring to others. Gotta go write now!

Blogging for Beginners

Being pretty new at the blogging world, I have found it difficult from time to time to actually write ANYTHING, and to see only a handful of page views can become very discouraging. I appreciate to see others experience the same and that it is not particular to just me!

Natalia

My readership was steadily increasing and then I experienced a slump and I know it's because I slacked off on promotion for 2 days… I can't help but feel demotivated but this certainly helps!

Tim

This is my favourite guest post of recent times.. great tips, thanks!

Harsh Athalye

Very true. Those initial months are just frustrating at times. Most frustrating part is when your unique content not getting enough comments or pageviews, whereas trivial posts on other blogs getting re-tweets and numerous comments. In fact, that keeps me in the race 😉

Alex Dropshipping

Creating a blog is not that easy especially if you don't have any motivation. That is one of the biggest problems of bloggers because they are ready to create a blog and they already have all the resources but they are not motivated to write and create a blog post at all. This article is a great way to encourage people and find their own motivation to get them going. I hope people would be able to read this and apply it in their blogging and article writing.

Thank you!

Alex

Brooke @ LTI

Great post! It's like you were reading my mind with one of your first paragraphs about readership, only comments by my mom, and the will to keep writing diminishing. It's like you said, though, that blogging is a marathon. Even when you're mentally exhausting, you just have to find a way to keep going and get over the hump until you reach your next energy cycle. Persistence is the key, and I can't wait until all my hard work pays off. Reading posts like this help me keep the faith. 🙂

Melanie Kissell

I'm totally motivated by a good challenge! Just recently (I'm proud to say) I completed a 30-day blogging challenge. And I'll be starting another one on June 1st.

For me, having a definitive goal and strategy in place for blogging makes all the difference in the world. "Willy-Nilly" just won't cut the mustard. Let's face it … business blogging is serious business.

I consider myself a good writer, but if I'm just blogging for the sake of putting something on the page, forget it. I've got to have some type of extraneous motivation and stimulation.

It works!
Melanie

Roshan Ahmed

I am trying to build up traffic to my new blog in various ways. I want to hit 100,000 page views within next few months and I'm gonna try some new tactics. To build up some great traffic we should follow others' tips, also we should create new ones ourselves because whatever we read on the web is the same trick millions of people are doing, so we need something unique as well. 😉

-Roshan Ahmed

Tammi Kibler

I love the tip to promise yourself 6 months. I think many writers waver when they don't get instant results.

John

Hey Ali..
I am so impress my this post and now feeling cheerful reading your post because I am also starter in blogging.

You motivated me a lot.
Thank you.

Julius

Before writing, I always make it a point to do something to clear my mind. Usually this involves a walk around the neighborhood in the morning. Then I go to my room and play one of my favorite songs to get me in that creative and motivated zone.

BloggerDaily

Yes, you're absolutely right.

This lack-of-motivation thing happens to me from time to time and the feeling is not same and energetic as when I started the blog. I have to find a suitable time when my mood comes to publish articles.

But now I realize an important thing when we blogging is the consistency of updating the blog.

You'd mentioned about changing place of doing works and I do agree with that. As I'm using laptop, I always change my place for doing works – sometimes in the dining room, sometimes in bedroom and also living room. I found that changing place of doing works give me an encouraging feeling to do works and complete my jobs.

You got nice points there. Thanks a lot and keep it up! =)

Emelie – 20 ways to make 100 dollar

Yes, It takes some time to get readers. I have been blogging for 1 year now and get more and more readers every day. It getting more fun to blog after a while so keep up!

Web Marketing Tips

Just made a plan on monthly basis and stick to that.

Note down how many posts you want to add in your first month.

Note down how many links you want to build …

Note down how many followers you want to get …

Just note down everything in monthly basis plan and than divide them on weekly basis and than on daily basis and keep achieving your daily plan.

Ali Hale – Aliventures

Thanks all!

@Jean – I definitely find that reader feedback — through comments, emails etc — keeps me going.

@Steve – If you're using feedburner (most of us are!) then don't worry too much about fluctuations. It does have its moments of counting subscribers weirdly. (Mine dropped by a few hundred the other day then bounced right back up the day after.)

@John – I think that writing about your interests — and being someone who actually loves writing! — is key to staying motivated while blogging. And, perhaps a little paradoxically, I also think that's the best way to make money in the long run.

Ami Mattison

Thanks for this article! It's a great pep talk! I've found that if I stop focusing on stats and traffic and just focus on writing good content, then I'm happier. Plus, like Jean, I do have some people commenting, and I focus on them, which provides motivation to write something else that will be useful and interesting to them.

Certainly there are days when it feels like I'm wasting my time, but I try to remember that in the final instance, I'm doing this because I love to write and because I have something to say and to share. And you never know who might run across your blog and get something valuable from it. So, that way of thinking helps on those "blah" days.

John

Motivation can be tough to come by at times, but one thing I've found helps me is to have more than one blog. I've currently got five, which I realize is a lot for beginners (though one of my blogs is nearly 5 years old and another is technically new but really info transferred from my old geocities page which was 13 years old). I've been a professional writer for 20 years now and am in the habit of writing every day several times a day. The multiple blogs helps to keep my interest up because I'm not always writing on the same topics, or similar topics. Plus I picked blog topics of which I have personal interests, not just because I think those blogs will make me money.

PDA Break

Motivation is one of the hardest thing to battle through when starting a new blog because you have no readers and are getting little if any traffic

steve

Thanks for the articles! This is what I need to continue to blog. It just kills me the number of subscribers on my blog moves up and down like the stock price! It's never linear! I guess my posts are not valuable to them.

Dev | Technshare

Hey Ali,
Glad to see you here. Nice Post.
When you launch a new blog, you're full of energy. You might write a post every day, you might be commenting all over the place, determined that your blog is going to be a success.
That's exactly right. When i first started blogging i was full of motivation and done so many greats things, commenting all over the place…etc. !!.. Thanks for sharing this great post. 🙂

This post inspires me to continue with what I have set in motion so far, thanks!!

Jean Sarauer

One thing that's been keeping me motivated is the relationships I've been creating with readers. I don't have a big readership yet, by any means, but I treasure the readers I've got and have a great time interacting with them. Knowing even just a few people are reading my posts gives me the motivation I need to write the next one.

Web Marketing Tips

If you have strong relationship with your readers than believe me this will help you in long run.
Comments are closed.