DBT is research-focused. When you buy through links on our site, we may earn an affiliate commission. Learn more
Check out we like and what we wish was better about Elementor.
Have you run out of ideas on how to make your WordPress page standout from the hundreds of others similar to yours?
Maybe you've tried WordPress plugins but found them too frustrating to use.
WordPress makes it easy and convenient to have your own site, but it's often challenging to make your site unique.
In our Elementor review, we take a look at the features set of this popular WordPress plugin, its pros and cons, and how you can use it to boost traffic, engagement, and sales on your WordPress-based website.
What is Elementor?
If you need ways to make your WordPress-based website stand out from a sea of competitors, Elementor's suite of tools is worth checking out.
We'll explore the service's intuitive and powerful options for constructing highly customized WordPress sites.
With both free and paid versions, the plugin makes WordPress adjustments a breeze.
Although the free version offers some powerful editing options, upgrading to a professional subscription unlocks the full power of Elementor's WordPress wrangling toolbox.
As a complete web design solution, Elementor provides all the required tools to craft the website you need.
Features include a robust landing page creator, widget and popup editors, and drag and drop element addition and placement - the only limit to your site's potential is your creativity.
Elementor Features
No Elementor review is complete without a rundown of the plugin's most valuable and impactful components.
Here are the features we love about working with Elementor.
Landing Page Builder
Elementor's landing page builder is an ideal sales funnel builder for WordPress sites.
From any blank WordPress page, the Elementor plugin allows you to create the perfect landing page, no coding required.
Landing page design is part of every Elementor package.
Drag-and-Drop Editor
The Elementor page editor offers simple drag-and-drop page building, change tracking, and a graphical interface for CSS editing to quickly make site-wide changes and customize your site's look and feel.
Both free and professional versions include these powerful page editing features.
Extensive Design Suite
Elementor's design suite includes intuitive tools for layout and color matching, as well as creating custom animations and interactive elements.
Marketing Elements
On top of building visually stunning sites, Elementor Pro provides funnel building machinery to engage visitors, direct them to your sales pages, and drive website conversion with customized forms, widgets, social media, and digital marketing service integration.
Theme Building
Building custom themes and applying them to your entire website is possible with Elementor Pro's CSS editing tools.
When equipped with a Pro subscription, Elementor allows you to make edits to any WordPress theme, regardless of who created it, and immediately see the results.
Popup Builder
Capturing leads, engaging visitors, making announcements, and gathering marketing material is made easy with Elementor's popup creation suite, included with a pro-level subscription.
Widget Library
With 29 unique page elements available in the free version, and over 50 with a Pro subscription, Elementor's widgets allow virtually infinite variations in site design to ensure your page is both unique and engaging.
3rd Party Integrations
Elementor Pro bundles come with full WooCommerce integration and support, including over 18 additional page elements to entice visitors to become customers.
Elementor Prop also allows sites to connect to mailing, social networks, and dozens of third party services.
Elementor Pricing
Elementor offers two product tiers.
Elementor Free includes the basic site-building and customization tools, while Elementor Pro equips you with the ability to define just about every aspect of your WordPress based website.
Free version - Offers drag-and-drop editing, mobile editing, and custom landing pages.
Pro version - Offers widget, form, and theme building tools, as well as advanced marketing integration, e-commerce support, and additional dynamic design elements. Elementor Pro is available in three different packages:
Who Should Use Elementor?
Elementor's tools are a perfect asset for business owners, web pundits, and artists looking to build a site that stands out in a sea of barely-customized pages.
While the free version offers powerful customization tools to edit your page without the need for coding experience, Elementor steps up its game with Pro subscriptions that give you everything you need to create a truly unique space on the web.
FAQ's
Below you will find answers to some of the most frequently asked questions concerning Elementor.
Short answer: Yes. Elementor's free version allows you to get started with individualizing your site beyond WordPress's built-in customization options, and Elementor Pro enables you to go even further.
Elementor offers a free WordPress plugin that can be installed on any WordPress page supporting plugins.
Elementor's professional subscriptions start at $49 per year.
Elementor only works with pages that comply with the WordPress coding standards.
Final Thoughts
If you're striving to create a truly outstanding webpage, Elementor's professional plans provide all the options you could need to create the perfect website tailored exactly to your needs.
With the ability to quickly effect theme changes across your entire site, define custom interactions, and develop unique page elements, Elementor enables you to develop pages that engage visitors.
It also provides excellent analytics integrations, and streamline the purchasing funnel to convert page views into customer checkouts.
Even in its less impressive freeware form, Elementor's real-time drag and drop page editing and what-you-see-is-what-you-get ethos are still powerful options for customizing your WordPress page.
With several professional plans to choose from starting at $49 per year, Elementor's pricing is attractive, especially considering the strength of the tools it provides.
But don't just take our word for it - check out some of the amazing sites built with Elementor and get inspired.
A WordPress page builder plugin, that lets you create unlimited beautiful websites and landing pages.
---
Elementor vs. Alternatives
---
There are no reviews yet. Be the first one to write one.
Elementor Pro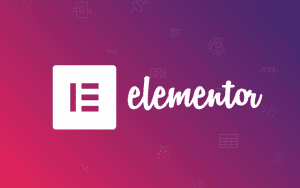 Elementor is a WordPress plugin that helps you customize your page and utilize a variety of features from marketing to design.
Product Brand: Elementor
Product In-Stock: InStock