Don't Quit Your Day Job — Reach Out for Help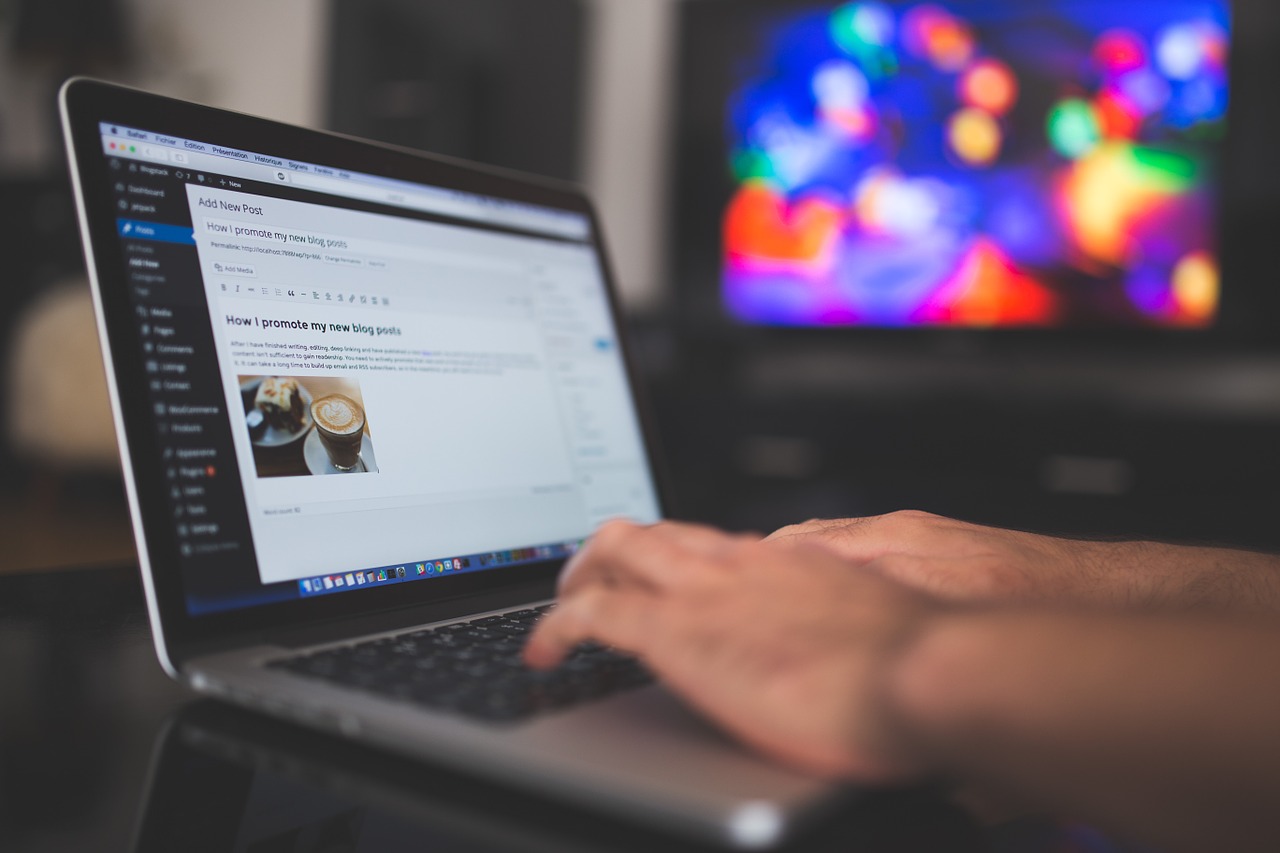 This is a guest post by David Hutchison. If you want to guest post on this blog, check out the guidelines here.
Building a community on your blog can be more satisfying-and successful-than going it alone.
When I began my blog, inGoal Magazine, I had everything in place that the how-to guides suggest, from a topic I am passionate about to a niche market that was underserved. Hockey goaltending also comes with an almost endless stream of publishing opportunities — if nothing else there are games almost every night to report on and countless options for link posts reporting the latest news. I thought I had it made.
While I have a day job I enjoy and was in no hurry to leave, I'd be a liar if I said I wasn't somewhat seduced by the idea of retiring to a beach in Costa Rica with my family to blog and enjoy the sun. Of course, I quickly realized that whether I intended to keep my day job or not, creating a significant blog and building a sizeable audience takes time. Lots of it. That's not news if you've been reading daily blog tips.
Between creating multiple posts per day to promoting my content all after my kids had gone to bed, I was either going to flame out burning the candle at both ends, or I was going to have to give up my newfound passion. There was simply too much to do and too little time to do it in.
Then inspiration hit. It wasn't quite a light-bulb moment, but it was significant. You can't go it alone. Being a control freak and doing it yourself just isn't an option. Whether I was going to continue building my offline career, or I was going to go all-out Tim Ferriss and put my online world on auto-pilot, at the end of the day I was going to have to reach out for help.
Since that day I have posted a few "help wanted" articles, inviting passionate readers to join me. I have reached out directly to professional goalies and coaches as well — they don't bite and are actually quite friendly when approached! I'm not talking about a call for guest posts, either. I'm talking about inviting people to join me as part of a greater team. After a few submissions I offer login and posting abilities, email addresses and, if they want it, a title that recognizes their contributions. Most importantly, I treat them as part of a team. I keep them up to date on metrics and significant developments and I invite their opinions when I consider making a change. When story opportunities come up relating to their aspect of the site – I pass them on to them even if it means losing an exciting chance for myself. In short, I am building a team and a community so that we can create a better blog.
The site isn't about me, it's about our collective interest and building something that serves a greater community. Together we have created a site that is far, far better than anything I could have ever done on my own. From world-class photography to exclusive interviews at the Vancouver Olympics the people who have joined me have made inGoal Magazine something we can be proud of, something that serves the goaltending community in a way I never could have on my own. We have yet to meet face to face, and I have only spoken on the phone with some of them a few times — but I have friends who share a common passion and a common endeavor that mean the world to me.
Best of all, I can follow my passion, I can enjoy the experience of blogging and connecting with others while maintaining a sane life, a rewarding career and most importantly a loving family.
About the Author: David Hutchison is the editor of inGoal Magazine. Together with a team of writers and photographers who share his commitment and passion for goaltending he is building a leading site for the most important players on any ice hockey team. And he does it at night after the kids go to bed.
Browse all articles on the Blogging Basics category
23 Responses to "Don't Quit Your Day Job — Reach Out for Help"
gedet basumatary

Yeah building community is a great thing in the online world. I am too blogging since from last 2 years but after I started doing day job, its getting harder to maintain the blog. I too might go ask some of the buddies if they are interested in updating the content for some offers. Let's see.

Lee Ka Hoong

I'm having my bachelor course right now and I have full time day job, I used to pay my university fee with the day job salary, so I couldn't quit my day job and concentrate on blogging right now, it's the right time. Perhaps I can't make stable online income is one of the reason too. If I can make a stable income from online, I'll surely quit my day job and concentrate on blogging.

Other than this, not to quit your day job.

Regards,
Lee

steven

I also work with my blog in free time after my 1 old daughter sleep! Thank you for sharing me with your experience!

tim diaz

I too have that dream of retiring to French Polynesia and blogging my life away. Just a fun fact, if you ever need a yacht or boat shipped anywhere, Yacht Exports is your best bet. They have done a great job with me!

Ellen

Yes, great post. I really never thought of it. And in addition to all the advantages you note, you'd have comrades to interact with. Blogging can get lonely!

indiHOW

I've always wanted to be a part of a small blogging community, though I have been thinking more in the lines of including people physically known to me, like college-mates and other friends. Would like to learn from your experiences. Nice post!

Jon Tony

Nice post. It's easy to get stuck in to the blogging grind, head down, keyboard tapping, and forget how important networking can be. And of course, giving as much help as you get!

YinTeing

I just given my notice on my day job- because I have tried to wear too many hats at once- full time job, blogging, family, research. Like what David said, it's like burning candles on both ends. My initial strategy- take a easy going day job so that I hv time and energy to focus on what I want would have worked- except that there's now too many things to do but too little time. There's just that much time in a day – well, I'll rather give what I love to do (blogging, research, going full time freelance) a shot than to waste 8hrs a day on a day job that don't use too many brain cells; then waking up early or sleeping late to finish my research and write blog posts. Wish me luck 🙂

Dian Erianto

Very well thank you with the spirit of this posting. Yes, we must enjoy it ! 🙂

Dila

I'm lucky because bloggers hire me as their ghost writer. and i do get good pays. maybe i'll begin blogging more seriously and pick what freelancing gig that i want that won't take up all my blogging time. we'll see 🙂

David Hutchison

Tom, there is no compensation. None for me either. It's a no revenue site. That could change, and if it does the people who are part of the team will share in it. But I believe it's more important to build an audience.

It's a whole different article, but there are all kinds of benefits to being non-commercial – beyond the usual advice of keeping your site looking clean etc.

Julius, I understand your comment on wanting to "carefully choose" your team – but really the proof is in their work. I have yet to bump into someone who doesn't do good work and works consistently. The ones who post the most often are the ones who do the best work, for the most part. Besides – I still can choose what gets published and what doesn't. I've also found everyone very open to my comments and editorial suggestions.

Chester

Agreed. When all is stable and if you think you can handle biz with some risks involved, then quit your day job and concentrate with blogging biz. In my case, I still have a lot to learn about this blogging biz so I still have my day job.

How to blog tips

I do actually blog now and finding a job simulataneously.lol But my hope is still high that I could succeed soon and will quit my future job for a stable online business. I acually have 1 dedicated writer for me now 😉

Keith W.

Great article Dave!! It's easy to start out solo as you get going but building a team for what we (sports writers) do is vital to growing.

Julius

I can see how helpful it is to have a team behind your site. I nonetheless think that it is first important to very carefully choose the ones you would have in your team, especially if you plan to work with them purely through the Internet.

Alex | Blogussion.com

I'm blogging with the hopes of never having to get a part time job. I worked in my dad's restaurant for a month in the "dish pit" (washing dishes), and let me just say: manual labor SUCKS!

I'm still in High School, so I have plenty of time to make my income streams even stronger…but I'm not taking my time either. 😉

Vivek @ InfoEduTech

you have sighted some of the great points. As i'm in delimea whether should i adopt blogging as my Carrier or go for the job. Being a enginnering student i got a job and recurited by a company and still thinking to accept this offer or not.
I love to spend my maximum time on web. Should i go for my love or the job it is one of the million dollar question for me

pravakar

What ever you have said, its right. but its depend on how you manage. if you want to give full time in your blogging then you should quit or else

alamin

Thanks i never think to quite my job, since i am student, study is my main task

Onibalusi Bamidele

Yeah! Thanks for the great post, It is truly possible to make it online without quitting your day job.

Jarrod @ Optimistic Journey

I agree it is possible to work a successful online blog while maintaining a 9-5. Great post, thanks for sharing!!

BloggerDaily

Gosh. I got inspired by your article. Yup, I love blogging but I never think of quitting my current job or my student time =)

Tom

How do you compensate these writers/contributers? Set fee, share of site growth, just a title or recognition?
Comments are closed.