Doing Good with your Blogging Skills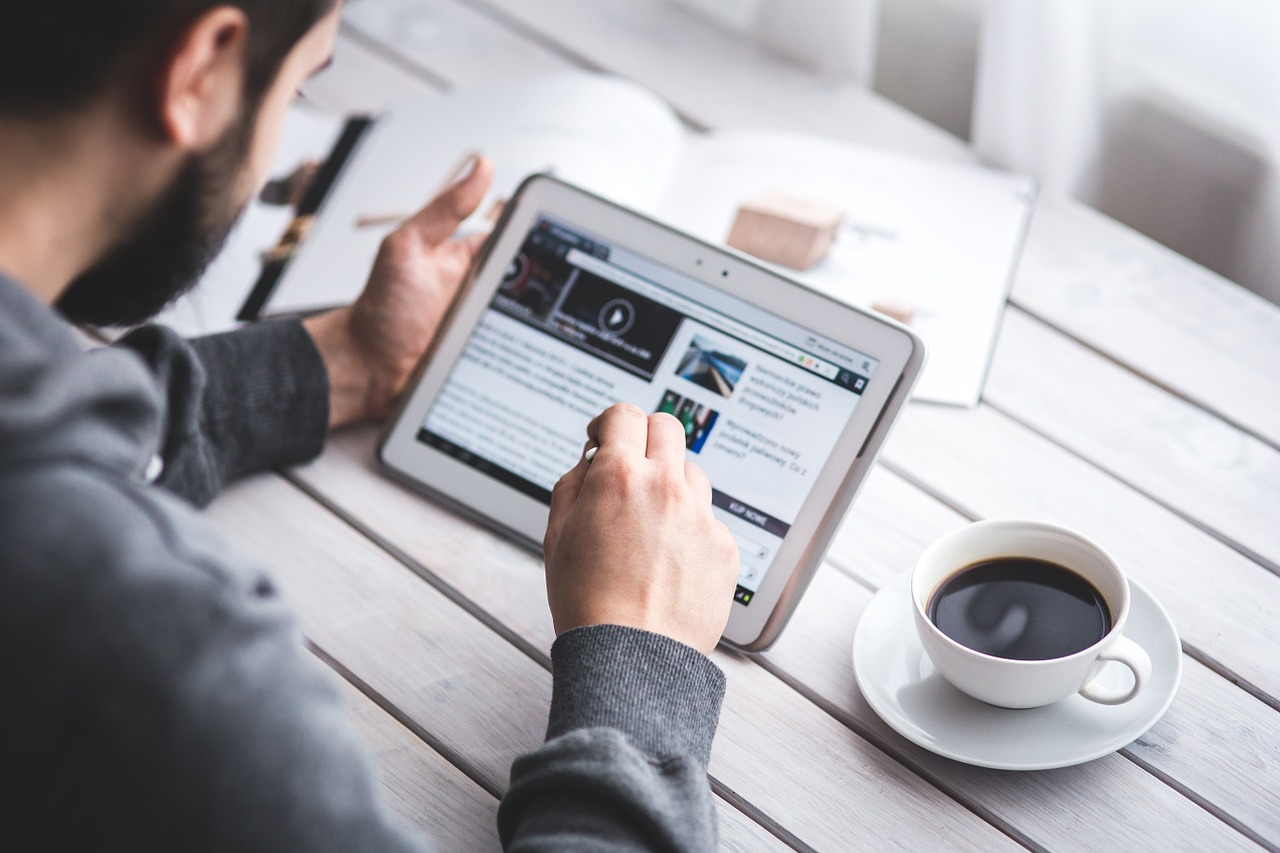 This is a guest post by Bob Bessette. If you want to guest post on this blog, check out the guidelines here.
It's that time of the year again and I'm sure all of you are busy trying to get your last-minute holiday shopping done so that you can sit back and actually try to enjoy the season. It's hard not to get caught up in the commercialization of the season as you are being bombarded with the myriad of holiday sales on television, radio, and, of course, the internet.
If I were a betting man I would imagine that if you are reading this post, on this extremely popular blog, that you are a blogger. Maybe you are a newbie just getting into it or you could be a seasoned blogger who has already gone through the trials and tribulations of starting up and running a blog. I know that a lot of bloggers get into this avocation in the hopes of making online money. There's always that allure of making it rich sitting at home in your pajamas working in front of your computer. Believe me, it's not as easy as it is portrayed by some to make any money on the internet. It's possible but not without a lot of hard work and, of course, trial and error. I know. I'm working on an online venture myself.
But that's not what this post is about. Just the opposite. It's not about adding to your own coffers but it is about adding to your sense of satisfaction, your peace of mind, and hopefully your gratitude. We, as bloggers, possess something that others do not. We have specialized skills and knowledge that we can use in a positive manner. We've worked hard to put together an online presence through our blogs. When we started our blogs maybe we knew squat about blogging platforms, plugins, or widgets. But we learned out of necessity. We learned because we wanted our blogs to be someplace where others wanted to visit regularly. We now have a wealth of knowledge that we didn't have before we started blogging.
Being armed with these technical blogging skills we all have a chance to make a difference. The holiday season is a time for giving and with your blogging skills you now have a chance to give back. How, you might ask?
Donate your blogging services to a charity
Back in the summer, I agreed to help out my daughter with a charity that she was setting up with some high school friends of hers to raise money for a local homeless shelter and food pantry. The girls didn't have any knowledge of how to set up a website to advertise their mission. That's where I came in. I set up a WordPress site for them that includes a blog, their mission statement, an events page, an "In the News" page, and a donation page. Believe me, it was nothing elaborate and I even used one of the default header images that came with the theme. What is great about this effort is that they could reference the website in all of their documentation. It also allowed them to have a place to keep online documentation like pledge sheets that people could download. And the girls had a chance to write blog posts about their mission which they really enjoyed. Since this is a year-long project, to date they have raised almost $3,000 and counting, which they will present to the homeless shelter at the end of the year. What I feel most proud about is that any time a donation is received online, I feel like I had something to do with getting that donation. It has been quite an experience.
Donate a percentage of your online earnings
If you have an online business, that actually makes money, you could donate a percentage of your earnings to your favorite charity. You could even state that on your website which could, possibly, increase your sales. You could even add a Donate Button on your blog that could go directly to a specific charity. This is a great way to give back with your blogging skills.
Promote community service on your blog
As you all know, blogging is an extremely popular communication platform. Utilizing your blog forum to promote community service is a great way to get your philanthropic message out there. If you have a local or regional blog, you could tout any charitable projects or events in your area. Maybe you could create a post asking for help building a new playground, volunteering at elderly housing, or helping out at a local library. The field is wide open on how you can promote community awareness on your blog.
Promote what is good
I wrote a blog post on the benefits of giving blood and I was heartened by the fact that it actually inspired others to do the same. I wrote that I had never given blood before the age of 50 and my daughter inspired me to do so, even at that ripe old age. Based on the comments on that blog post, it actually prompted others to give blood. Just talking about the benefits of the experience was enough to light a fire under others to make a donation.
And when Veterans Day rolls around each year, write a post about the importance of military service. Thank the brave men and women who have given of themselves so that we can remain free to be able to express our views in our blogs.
You will be amazed at the power that we all have as bloggers to do some good with our blogging skills. I challenge all of you to help out a charity, write a blog post promoting community service, donate a portion of your online earnings, and promote what is good in life. You can make a difference and, by doing so, I'll bet that your holiday season will be that much more joyful.
About the Author: Bob Bessette writes a blog called TotallyUniqueLife which is geared toward practical solutions, tips, and advice for your life.
Browse all articles on the General category
24 Responses to "Doing Good with your Blogging Skills"
Web Marketing Tips

amzing and great read.

Would love to read it on this weekend.

Bob Bessette

Thanks. I'm glad you enjoyed it!

Best,
Bob

Simon Dodd

Thanks for that Bob,

You have actually inspired me to go out and do something I have been meaning to do for a while now and I may well video it for my blog to inspire others to do the same.

I guess promoting something "good" is the online way of spending a few hours down at the soup kitchen…

Thanks again

Simon

Bob Bessette

Hi Simon,
I'm glad that I inspired you. It is that time of year where giving is especially important although we can certainly give of our time throughout the year. Happy Holidays!

Best,
Bob

ganeshmuthiah

Thanks for sharing,
This is one of the post which has made me realise the potential of blogging for a good cause.

Great write buddy !

Cheers,
Ganesh

Bob Bessette

Hi ganeshmuthiah,
I'm glad that my post helped you realize the potential we all have with our blogging.

Best,
Bob Bessette

Bill Wetherington

Your mention of giving blood hit home with me.

A few years ago, I began donating platelets at my local Red Cross center. I frequently post on my Facebook page as well regarding it. They are always in need of platelets as well, but there are far fewer people who are willing to do it.

I hope that many more people will take the plunge and do it. You can donate up to 24 times a year and it will really help people.

Thanks for helping us remember that there are sometimes bigger things to blog about than what we started to type. 🙂

Bob Bessette

Hi Bill,
I have to get back and donate blood myself. It has been a few months now but it is always a positive experience and the people there are great! I have even signed up as a bone marrow donor but as yet to be called.

Best,
Bob

tarika

first of all thanks a lot for sharing useful information with us.i never thought that by blogging, such an impact could me made.now i know that we can inspire people to do good things by blogging,posting posts,i want to do the same.i always wanted to aware people that violence towards animals is really bad but didn't know any medium.thanks to you.now it will be lot easier and i hope to create strong impact.

Bob Bessette

tarika,
I can tell that you will make an impact. Stay focused and you certainly will!

Best,
Bob

rana ahmed

Thanks for this great post. we have the opportunity to spread around some positivity. I love on my blog. And I'm not making any money with it – I'm not even sure if I want to put ads on my blog at all, but if I ever make some money with it, I'm definitely going to give a percentage to charity.

Bob Bessette

Hi rana,
I hear you about contributing some money to a charity through our blogs. I am just starting out on an online venture myself and, if it takes off, I vow to give a percentage to charity! For now, I am using my blogging skills to help out the charitable group that my daughter has started.

Best,
Bob

Shariful Islam

I am impressed reading this post. It makes me aware about the blogging. Everybody needs to be honest towards their responsibilities. As, a blogger, now, I am taking an oath that, i will help the charity, if it is very much possible for me. Blogging has an vast opportunity to spread all good slogans to the people. Thanks a lot.. Keep going.

Bob Bessette

Hi Shariful,

I send it back to you, Keep going! Thanks for contributing.

Best,
Bob

Bob Bessette

Hi Sue,
Thanks for your comment. I think it's great that you mentioned this in your blog and it had an impact. It's nice to know that there are others out there who are thinking about doing good.

Best,
Bob

Sue

A few years ago, I casually mentioned the importance of signing up as an organ donor when you renew your drivers license in the US. It's no immediate tangible benefit, but an important thing to do. I was surprised when so many readers mentioned that they hadn't thought about it, but had decided to do so.

Giving back, paying it forward, it's all good.

Bob Bessette

Hi Maaike,
Thanks for your comment. I think we have a tremendous opportunity to spread positive messages through our blogs. Today all we hear about on the News is negative stories. Putting our blogs to good positive use is something that all of us bloggers should strive to do. I am glad that you're with me!

Best,
Bob Bessette

Maaike Quinn

Thanks for this great post. Indeed, we have the opportunity to spread around some positivity. I know I love to do that on my blog. And I'm not making any money with it – I'm not even sure if I want to put ads on my blog at all, but if I ever make some money with it, I'm definitely going to give a percentage to charity.

Bryan Thompson

Great post, Bob. I especially love the "donate blogging services to charity" and "promote community service" parts. Even in the last week, I had to have that conversation with myself, "You're not doing this blog for money. You're doing it to contribute something positive in your world." I think when we pay attention to the right things – promoting the good, building people up (regardless of our blog's niche, we can promote good and build people up), everything else takes care of itself.

Good reminder of priorities, and there's no better time than during the holidays. Enjoyable read!

Bob Bessette

Hi Bryan,
I like your quote "You're not doing this blog for the money. You're doing it to contribute something positive to the world." Knowing you for a short time Bryan, I know that you truly mean it. There are so many ways that we can use our skills and knowledge just to help out. An example of where technology was used to help a charity that I know of was when my daughter and her charitable organization called awalkintheirshoes (website is also this name + dot com) recently created a brand new PowerPoint presentation for a local soup kitchen and homeless shelter. Now the administrators of that shelter now have an excellent, up-to-date tool to present their cause for fundraising.
Using technology in a positive way can be very powerful. Thanks Bryan.

Best,
Bob

Jagan Mangat

Really an amazing post,never read something like this before.Making donations and sacrifices are both hard jobs when it comes to our selfs.When you earn a lot from internet you must do some online donations too.

Bob Bessette

Hi Jagan,
I agree that we must donate if at all possible. If not money, then our time is also very valuable. Thanks for your comment!

Best,
Bob

Brad Gosse

Great post Bob,

I haven't considered blogging for charity but now I will. As it stands my wife and I take on social media marketing for our local SPCA shelter at no charge.

This has inspired me to write a blog post to encourage others to help their shelters. Thanks for that!

Bob Bessette

Hi Brad,
I'm glad that I inspired you. Anything we can do to better our world is certainly beneficial. Spread the word!

Best,
Bob
Comments are closed.