Do You Use The "30 Days to a Habit" Strategy?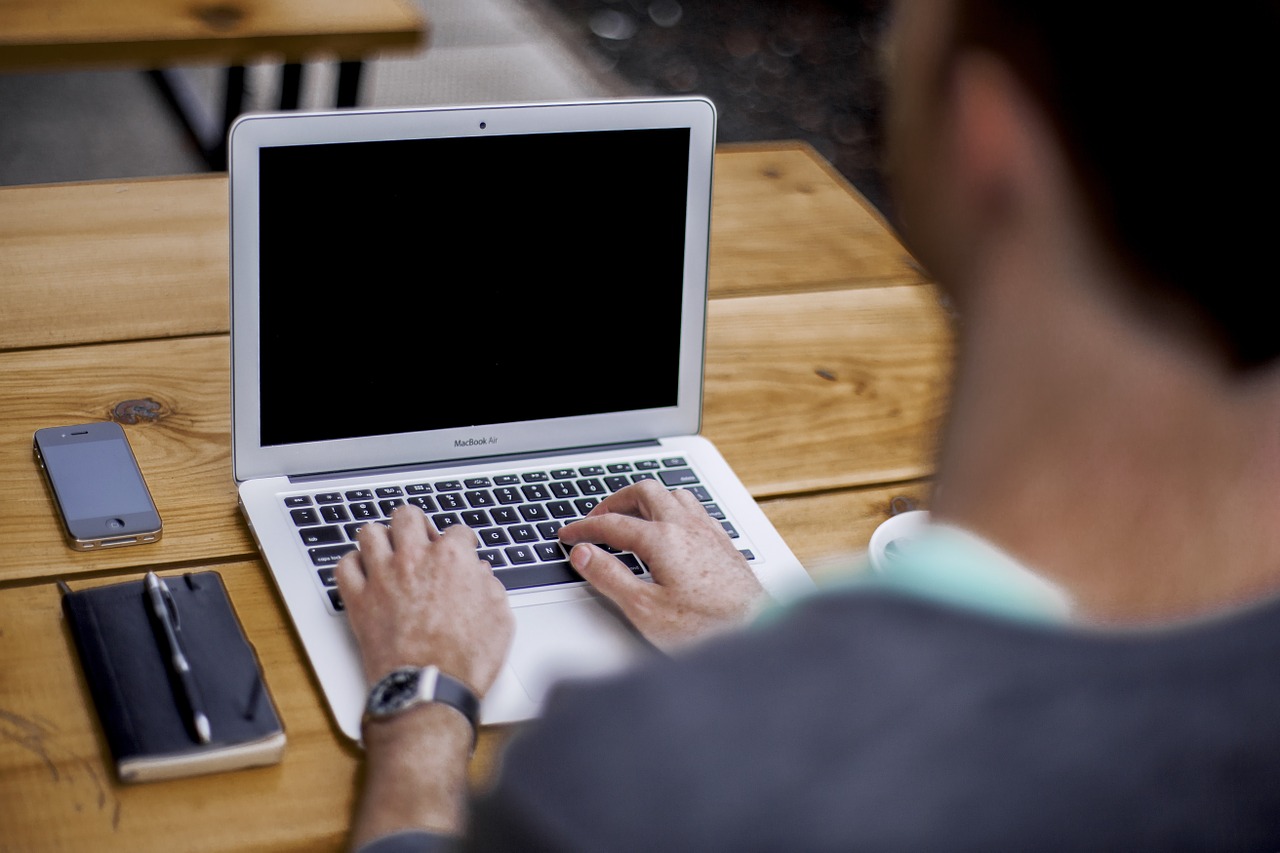 The premise: many studies and researches found that successful people tend to have more habits (positive habits, mind you) when compared to average people. That's because habits add consistency and discipline to your professional and personal life, traits that are essential to reaching your goals.
Examples of positive habits one can have:
Exercising for 30 minutes every morning
Meditating before going to sleep
Remembering and using the first name of everyone, on every interaction
Learning a new foreign language every couple of years
Settings goals for the day every morning
Reading a technical book for 30 minutes every morning
Cool, but how do we go about developing those habits?
The best strategy I have seen so far is this one: at the beginning of every month you will sit down and decide on which habit you want to develop over the next 30 days. It can also be a bad habit that you want to get rid of (e.g., smoking or eating junk food). After that you commit yourself to stick to the habits for those 30 days. Once the month is over you may decide to halt it, but most people find that 30 days is enough to get the habit rooted inside you, so most of them will stay.
For some habits I find that 30 days is not enough, so in those cases I commit to sticking to the play for 60 days at least, which seems to do the trick.
Matt Cutts, head of web spam at Google, is a big fan of this strategy. In fact if you visit his blog you'll notice a category titled "30 days". There you'll find all his posts about the different habits he pursued in the past.
The month is almost over, so which habit will you develop over the next 30 days?
Browse all articles on the Strategy category
24 Responses to "Do You Use The "30 Days to a Habit" Strategy?"
Candace Barr

Yes, I have been following this for years and recommend it to all of my clients. I actually have found, at least for me, forming a new habit takes less than 30 days. It's more like 14-21, 2-3 weeks. Any of us can do/try something for a few weeks, and it's a great way to make big strides in your health and productivity.

Jim Abston

This is a great idea. I would like to try this strategy. I will first improve my positive habits for first 30 days then I will remove my bad habits for the next 30 days. I hope this will be effective for me. 😀

aditya

Absolutely right. I do have some of these habits.
When I call some people by their first names at work, some wonder why do i need to call them by names while they (the person) is the only one in the room. And I wondered what?!
So this habit is one of those that was within and i did not follow it after reading it somewhere coz i feel that calling people by their name gives it a more personal touch.

John

I think that's exactly the reason why so many fail what they do. They don't have the discipline to achieve their goals. There are so many distractions out there that it's hard to stay focused though..

Rob

I think this is a great strategy, I use this to develop new skills and it works.

If you do anything for 30 days you'll be much better at it by the 30th day, although great for forming positive habits it works on any kind of self improvement.

Try it out but you must be consistent, do it even when you can't see the results, it's probably the best advice you'll ever get.

Rob

Hannes Uys

Aren't habits more suitable for certain personality types? Doing the same thing regularly might give a nice result, but become a tad boring no?

JC

I do, and I swear by it. It's worked plenty of times for me. I try not to sound like too much of a preacher when I talk about it to others wanting to do something/make a change with their life.

Yogi Prayogi

There are different opinions about this changing habit strategy. Some say it's 21 days, and even 40 days. But no matter which one you choose, it's really tough to keep the habit especially when you miss one day because of unexpected things that stop you from doing your routines. Because it will feels like you have to start again from the beginning. But if we want to change the habit, we must start, no matter how hard it is 🙂

Satyajit @Blogiesta

nice compact article…! "30 Days to a Habit" Strategy is awesome until you can stick to it regularly otherwise it can have some negative impact.
well I have a complain about DBT daniel…! first time ever since I started reading you from 2009. 🙁
Actually i used love the previous version of your blog, i.e. when there was guest posts and you post contents frequently. I can adjust with no guest posts but please, you have to increase your posting frequency.
Would be happy if you can work on it.

Lonnie Thaler

This is a great idea. I will try this strategy if it really works for me. This will surely develop my discipline. I must develop a good habit to achieve my goal. Thanks for sharing! 😀

Ken

Hi Jared, Great post but you missed half of the theory! The general rule of thumb is 30 days to become a habit…. and 90 days to become a behavior. To enact true change, we are trying to change our behaviors for the better. 30 days is a good start, but still too easy to get derailed. If you can keep a new habit up for 90 days, the chances of continuing with it for a lifetime are much higher – keep up the good work!

Joseph Anzai

This topic of creating a habit has always interested me. I was taught that do something for 21 days and it becomes habit but do it for 31 days and it becomes an addiction. Allow me this example. One of our pressman here at folderprinters.com is an avid Salsa dancer. Every day he goes for a run in a local park which is quite large. He runs this hill that would most likely give me a heart attack, but we are not talking about me. Anyway, one day it was raining and he said that he doesn't enjoy running in the rain but here comes the interesting part. He told me that every day whether he runs or not his body at that time of the days starts to perspire as though he was running. Which means that his body has formed an addiction or at the least a habit. I have been told by friends of mine that if they miss a day in the the gym they feel ill.

Anyway, great subject.

jerrylewis

Thanks for sharing this post

It is very motivational for it gives me the freedom to eliminate the negative habits and nurture the good ones.

Ansh

Talking is easy but implementing any strategy for 30 days is very difficut for me..

Dhruv Bhagat

Loved this post 😀

Seriously, making habits can reduce stress and yea, one can always complete projects before time 🙂

Thanks Daniel 🙂

Richard Ng

Thanks Daniel for this reminder for this strategy in getting into a habit.

The habit that I am going to commit to for the next 30 days is to exercise at least 3 times (minimum 30 minutes each) per week! 😉

Cheers!

Ryan Dozier

30 day challenge sounds too hard…can it be a 5 day challenge.

Chim

It's a short post, and the concept is quite simple. But it's profound. I know about goals and habits, but I've never really thought about working them in 30 day cycles. I can see how this would work, and I'll be looking to implement this. Thanks a lot.

TgGuide

Interesting topic, I've read about it quite a lot. Before that, I know that technic as "21 day technic". At that, you have to repeat something to 21 days, to become a habit.

Good habits always welcomed for me.

Nice post anyway!

Suzie

I've heard this before. I have also found that sometimes it takes longer, depends on different things. If I'm trying to give something up (like eating ice cream) it definitely takes longer. I dicovered that it really helps me to track my progress. I do this on a large calendar, marking of the consecutive days, as well as journaling about it. If it is something simple it helps to "piggy-back" it on another established habit (ie flossing after I brush my teeth).

Rinkesh

Never heard of this before. Will surely look out this and try to implement in my life.Thanks for the tips.

Pakde Cholik

I will try to make this strategy next month mainly to get rid my bad habit.
Thanks for the useful tips

Sachin

I have read all his 30 day tasks. Those seem interesting but the implementation is really difficult.

Jared Carrizales

Been meaning to do the 30 day challenge for a while Daniel. Thanks for the push.

For personal life – only drinking one cup of coffee per day.
For business – read and comment on at least 1 blog post every morning before 8am.
Comments are closed.