Do You Know Your Visitors? 5 Points to Consider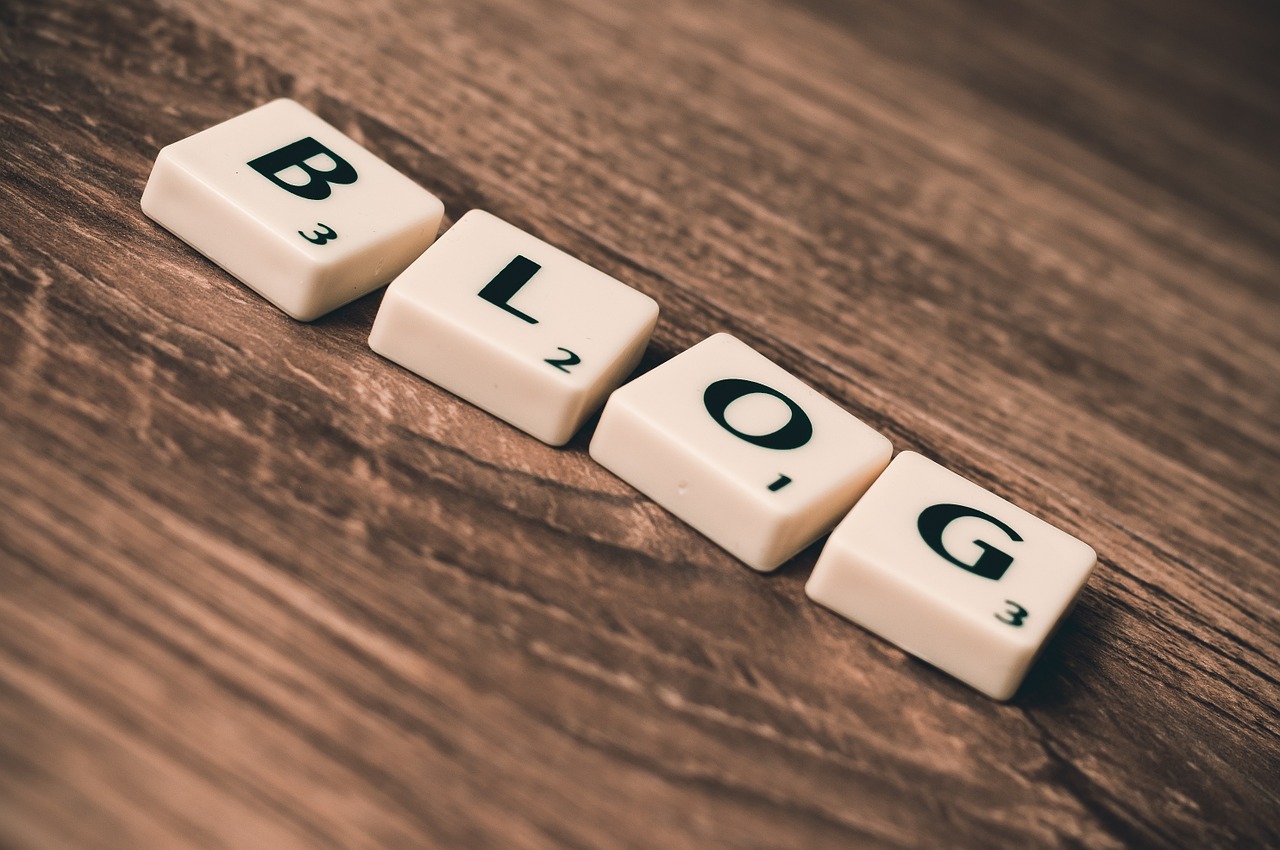 This is a guest post by Abhijeet Mukherjee.
Yes this is the question of the day for you. Do you know your visitors? Do you know what exactly they are looking for in your blog? Do you know if you are writing articles for an advanced user or for a beginner?
Daniel once said that for a blogger, his reader is his customer. Hence having a clear perception about your visitor and what exactly he wants is one of the most important recipes for success as a blogger. If you are a niche blogger, then this becomes easier, but even then you should be aware if you are writing for an expert user or a beginner.
You will always encounter situations when the post which you consider good is not appreciated by your readers and simple posts which you never gave importance to, becomes popular among your readers. That is why it is important to understand the psyche of the majority of your visitors and write accordingly.
1. Analyze Comments
This could be the first step in this process. Once in a while, lets say once every two weeks or in a month, sit and analyze the comments made by readers on your different posts. Also check the comments on the popular and most commented posts. Try and understand that what exactly in the post, the readers are appreciating. This will give you a good idea about your regular visitors.
2. Analyze Popular Posts
You should also take time out and analyze the posts which have generated a high traffic. Take 5 popular posts at a time and check whether those were simple posts or those were the posts which were written for advanced users.
3. Check Stats Thoroughly
I am sure you check stats everyday, but once in a while you should devote 2-3 hours for a comprehensive analysis of the stats. If you are Google Analytics user like me, then you can actually check so many things about your blog that even 3 hours would seem insufficient. But it is important to check different posts and analyze the entry and the exit pages and the bounce rates on different pages. This will help you decide on the quality of your posts as perceived by your visitors. For more on this topic read Top 5 Google Analytics Reports for Bloggers.
4. Analyze Reader Emails
Although this may not be conclusive, but still it is good to analyze the emails which you get from your readers at least once a week, so that you can check if there is any particular issue or queries around any specific topic which you have failed to address properly in your blog.
5. Analyze Your Feed Count numbers (added by Daniel)
You probably have already noticed that Feedburner presents fluctuations for the feed count, depending on how many people actually consumed your feed on the previous day. Not all RSS readers will affect these fluctuations, but some like Firefox Bookmarks will. If that is the case, you could take these fluctuations to evaluate what topics catch the attention of your readers, and what topics turn them down.
Conclusion
I do not say that you can get to know your visitors in a day or two. It will take time and whenever you do an analysis, make sure you consider a time interval of some weeks or a month. This will give you a better picture about your readers, thereby helping you to further improve upon your writing and becoming a better blogger.
Abhijeet Mukherjee is a blogger and freelance writer. He blogs about technology, blogging and productivity at Jeet Blog. You can also Subscribe to his RSS feed to get his latest posts.
Browse all articles on the Blogging Basics category
34 Responses to "Do You Know Your Visitors? 5 Points to Consider"
Ellen

Maybe you can advice on dealing with visitors, different kind of them. Visitors who:
1. Come to teach you without trying to do themselves the similar work in your area of interests.
2. Object because they believe that this is so, without trying to check that themselves.
3. Quoting popular authors as if this changes the facts.
4. Telling you what you should do.
5. Express opinion that your blog is completely unnecessary, because there is a large old blog with community around it (serving different, if not opposite niche).

Ajay

cooment analysis is gr8 thing because it gives you an idea are your blog readers are reading your blog posts or not.

abdo talib

well, sure reading comments its very important, but the most important is to make readers post comments, and its a such complex equation, with 2 variables, well i'm goin maths now, and i'm mad 🙂

David at DavidNordmark.com

I think reading your comments is very important. Equally important, however, is responding to those comments. Meaning, if you respond to comments, you can also simply ask your readers what they like and don't like. Just my two bits.

sikantis

300 visitors per day, sorry 🙂

sikantis

Yes, what a great post! I think too that an analysis is only possible after a certain time. My blogs make 300 visitors now after 60 days, I'll need more time to get to the point of analysing the visitors. But I'm already curious, so each comment is important for me! The most of them I also answer. My blogs are about esteem in our society, I wish that a lot of people will discuss it.

Muscle Post

I am getting a decent amount of taffic to my site for a pretty new blog (started a month ago), but people are not really leaving comments. How would you recommend getting people to comment more on my site, given that I intend it to be an interactive experience for people?

khan

well, i have tried google Analytics,but the Problem is i can use that script in my site.So desided to use getclicky.Its good though,but don't know how long i will be able to use it as a Trial.As i can't affort the Pro version

Web Success Diva

Great, simple tips that will definitely get anyone on the right path to understanding their readers. Too many bloggers miss that mark and actually hurt their readership by not working in this area 🙂

Maria Reyes-McDavis

周文

en,from the comments ,we can get a good idea about our visitors.and i want to say that from the statistics of the vistors can give us other good idears.

Siddharth

All points are very informative and helpful. But I have to say that analyzing your Feed subscribers that on which day on which post you have got them and on which you have lost them is a job to do. This will sure help, because when a person decides to subscribe your feed, is the one of the most loyal visitors of your site.

The Masked Millionaire

Analyze Popular Posts

This is very big. I have started to notice that there are certain topics that are way more popular on my blog than others.

I am about to adjust the focus of my blog based upon these findings.

Thanks For All Of Your Support
Live From Las Vegas
The Masked Millionaire

Rajaie

I like #2 the best. It's funny how sometimes posts that you come up with 10 minutes become more popular than the others that take you 2 hours.

Abhijeet from Jeet Blog

@MrCooker Thanks.. and yes you do need some numbers to check stats

@Sumesh Yes it is good to analyze reader feedback and I believe you should spend time in checking Feedburner stats too. Its worth it and takes just 5 mins

@David True, nothing can beat personal connections. In your line of work that becomes much more important.

But if you consider other blogs which get thousands of visitors everyday then it becomes difficult to have a personal connection with all the readers.

Hence there the blogger can do a stats analysis so that he can continue to serve those readers better and better, with whom he could not connect personally. 🙂

hongkiat

Good thoughts there. Here's another one I love – Google Webmasters. It tells me a lot about my readers, indirectly it tells me what content I should focus on too 🙂

David Airey

Hello Abhijeet,

Nice work having a post published here with Daniel et al. Getting to know your readers is without doubt an important skill for successful blog authors.

In particular, I enjoy getting to know them personally, as opposed to via stats. Sure, the stats are important, but it's those personal connections that keep me motivated.

All the best.

Daniel Scocco

@MrCooker, yes you need to wait the numbers to grow some before you can analyse them effectively.

@Sumesh, checking your feed count number takes 1 second daily 🙂 .

Yeah about the fluctuations, that is what I said.

Jacob Share

One statistic that is constantly overlooked is the Reach as reported by FeedBurner.

Having many subscribers is nice but if they never actually read your posts, you have a serious problem and you should quickly try to figure out why they signed up so nonchalantly.

Sumesh

Good post, Abhijeet.

I think it is important to analyze popular posts so that you can replicate success. I did that two times with Digg, so I can vouch for that method.

Analyzing reader feedback can be a good thing in one more way – you can get new ideas too. I haven't done that too many times, but there have been occasions when I've hit a rock in terms of ideas for posts, and then out of nothing, a reader email with a question comes. Instead of replying with an email, I usually write up a post (with a link to them) and send the link to the post to email.

I don't like to spend time on stats and feed subs no. – they're time wasters.

@Daniel: Feedburner does reports how many people accessed feeds, and in case of desktop readers, this can fluctuate if a few of your subscribers didn't check feeds.

MrCooker

I'll get to the analysis part some day. Having 100 visitors a day and a handful of readers wouldn't give you a good view of your blog.

Anyway, good tips Abhijeet, it's a nice add-on to Daniels post.
Comments are closed.