Customer Support is Key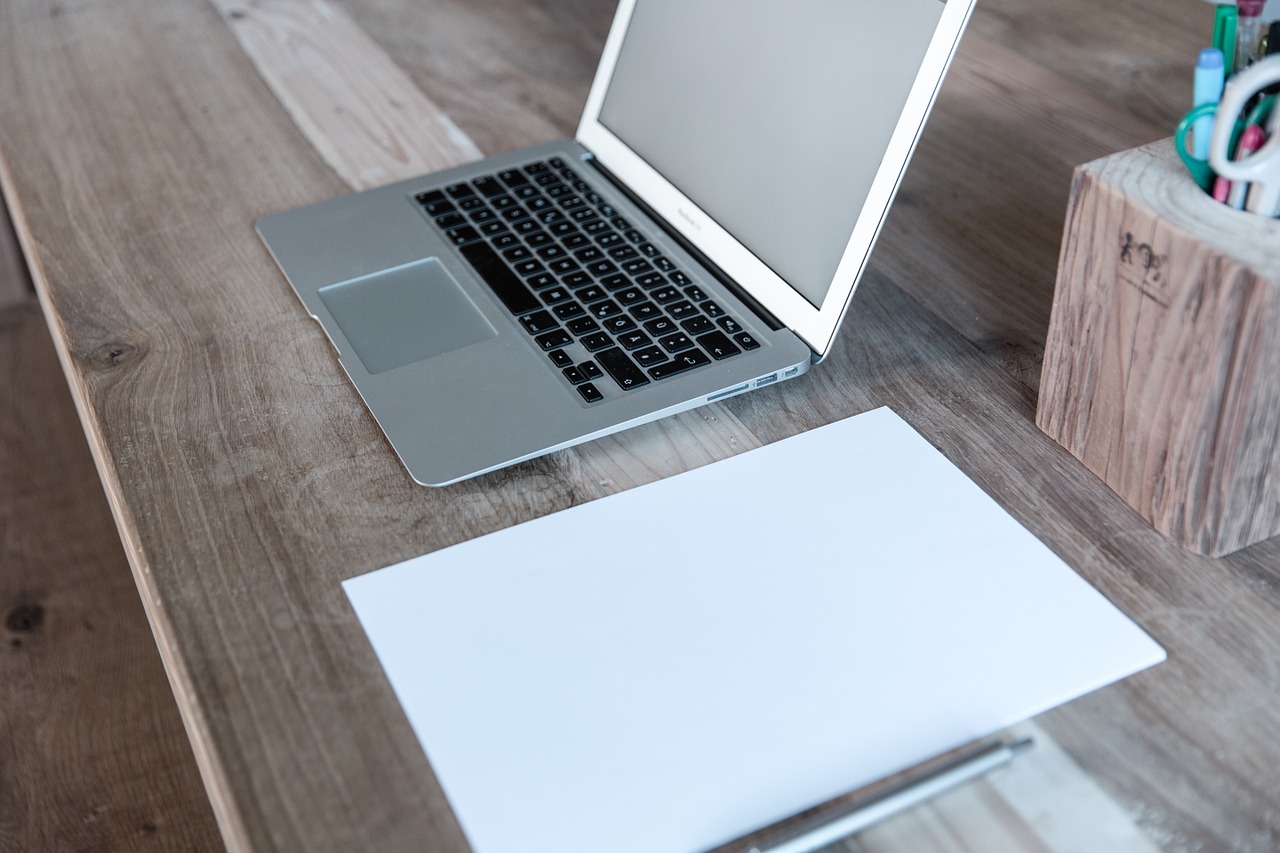 This should be a no-brainer, I know. Unfortunately it is not. It is incredible the amount of large and reputable companies out there that have poor customer support.
A couple of weeks ago I was purchasing a domain name via a renowned company. I made the payment (it was over $1,000), received confirmation of the payment, and then I was left waiting for the transfer process to begin. I started the transaction on Saturday, so I knew that perhaps they would not be working on the weekend (although they should; this is the Internet!).
Monday and Tuesday passed, and still I had not heard back from them. At this point you can imagine that I was starting to feel uneasy. Not because I was fearing they would fail to deliver the domain, but because I really needed to have control over it as soon as possible to start building the website.
I then wrote an email to the manager that was responsible for my transaction, asking if he had any updates. Sometimes you don't even expect that they fix the problem immediately, but you want to know what they are doing to solve it, what information and previsions they have and so on. That was my case.
I would be happy as long as he promptly emailed me back saying: "We're working on it, it should require another day or two."
But that did not happen. He just replied to my email on the next day, after 30 hours or so.
I mean, are you kidding me? One of the largest domain dealers on the Internet takes 30 hours to reply to a customer's email?
Needless to say that I was pretty unhappy with the overall experience, and I will think twice before purchasing another domain with them.
Now, remember that this point applies to virtually any company or business entity, including your websites, freelance business or blog. Your readers are your customers, after all. Take 30 hours to answer to their comments or emails and I am sure that they will think twice before coming back.
Browse all articles on the Strategy category
20 Responses to "Customer Support is Key"
medyum

If I must call a company about anything except what I truly cannot understand myself, that company has failed. I should not have to call about anything. Apparently, most companies feel the same way. =) Fortunately for average customers, successful companies are set up so systems do not fail very often. Unfortunately, the majority of customers have no problems (at least that they feel the need to complain about), so it is easier to ignore customers who do have problems.

gedet basumatary

Yeah thats 100% right, quick and proper reply is what customer needs during conversation whatever the reply may be. It shouldn't made us wait long.
The same applies for bloggers. For bloggers, maintaining the blog is the toughest job, if you conquer it then no one can hold your journey towards success.

Susan

I use Bluehost.com and am very pleased with their service including customer service support. I signed up for Bluehost few years ago so I had a limit of 5 domain registration on my account. But nowadays, every new customer gets unlimited domain registration. I emailed customer service support to request the upgrade and they replied within minutes! I got my unlimited domain registration, purchased and registered a new domain, and the new site was up within a span of 5 minutes!

I am sorry to hear that it took you days to setup a new website. I would not have been that patient.

John Whiteside

Well, I've been trying to get a not-too-complicated issue resolved with Comcast for a couple of WEEKS now.

There's a basic customer service principle that is often overlooked: ownership of the problem. Once a customer reports a problem, someone internally needs to own the responsibility for solving it. Not just for getting the customer off the phone, sending an email with the next step, passing it on to another department, but solving it.

I have spent hours with Comcast at this point, mostly repeating myself, because their support system is designed to handle transactions, not problems. This is sadly typical.

I think many of us would be pretty patient waiting for resolution if we actually believed that someone was working on it and would notify us when the problem was solved, or if we needed to do something on our end, or if more information was needed. That's almost never the case, and the result is impatient, frustrated customers.

Daniel Scocco

Sudheer, I am not sure if your definition is 100% on the mark.

Your friends would certainly understand if you decided to take 2 months off on your blog, right?

But would your blog readers too?

Sudheer

Blogging is completely different from running other businesses where you are obligated to support your customers. It is evident that many small to large companies have terribly failed to to provide satisfactory customer service. Take a look at the top 100 rated blogs at Technorati. How many of them are participating in commenting actively? I dare say, blog readers are not customers. Blog readers are our friends. The proud members of the our community. Everybody has to play their roles in the community. Not just the blogger. With warm regards,
Sudheer

Homebizseo.com

Customer service is a key componet to success. Blog writers also have bad customer service. They delete comments and do not follow up to emails. The strange thing about alot of bloggers is they say "sign up", "do this" but yet, they have terrible customer service and do not reply to emais.

The Masked Millionaire

I think that I know the company you were working with because they routinely take 2-3 days to get back with you through email.

A popular radion host calls it "customer no support"

Tom Beaton

30 hours is pretty shocking. When it is freelancers etc, then it is more understandable. A one man band needs time off every now and then. A company however should always have someone on hand to deal with issues.

Perhaps emailing is not the best way. A ticket system so that other employees can access the complaints is more effective than checking every employees individual email accounts.

Sumesh

The biggest problem with customer service that I have had was that a troubleshooting issue on Dreamhost took a day (probably because of time differences between India and USA).

Other than that, I've never had troubles. That may be because I was lucky, or because I was picky in choosing companies, or maybe both. Either way, I'm happy.

NameCheap, Dreamhost, Doreo – I've not had any probs with them. The others? I don't have experience, hence no authority to speak of others either.

Daniel Scocco

John, thanks for sharing those links.

Uzair

I am astonished that these *BIG* companies are so bad on the customer satisfaction. I recently had a problem with my PayPal check. I requested a check before two months and am yet to receive it. When I contacted them, they sent replies about how to request a check and that mail came after 3 days. After that till today, no one replies.
It feels so awkward when these multi billion companies turn their back at you and you can do nothing, except for praying that a problem never arises.

Michael

If I must call a company about anything except what I truly cannot understand myself, that company has failed. I should not have to call about anything. Apparently, most companies feel the same way. =) Fortunately for average customers, successful companies are set up so systems do not fail very often. Unfortunately, the majority of customers have no problems (at least that they feel the need to complain about), so it is easier to ignore customers who do have problems.

Deborah

It seems that everyone is "too busy" to give support to customers or clients.

Recently, I tried to contact the director of communications for an organization that provides support to over 80 other local groups. An organization that I've had a relationship for over 10 years. After more than a week of repeated email messages and voice messages trying to set up a time/date to talk, the director finally responded with a short email saying they were "too busy".

Not the timely response I expected from someone whose role is "communications". Obviously the organization is not going to have very much success with this person at the helm of "communications".

Jeremy Steele

I don't care if a company gives out domains or hosting for free – no support = no customers. And yeah, robots on the telephones counts as a lack of support.

Tim Brownson

I agree with that 100%. I have been looking to have a new blog designed. The company I liked firstly 'forgot' to send me the proposal and then when I followed up with some queries (one of which was how quickly could they get it done) took 2 days to reply and then didn't even answer the questions I asked!

I was ready to fill in the credit card details and have now walked away. How do businesses like that ever get clients?

Great customer service is EASY is the will is there to implement it.

Hal

I recently had a similar experience with a renowned hosting company. Rather than apologize, they practically told me to find another host if I was not happy with them. To throw more salt on the wound, they sent me a link to rate their service for "helping" me. I rated them with the poorest score possible, but I don't believe anyone cares.

All is mechanical with most US companies these days. Surveys appear to act only as pacifiers, and not to be taken seriously. Complaints are less than useless. Go to another company, and find more of the same.

There are some exceptions to this way of business, and when I find a company that actually treats me as a customer, I am so shocked and grateful, I go out of my way to tell the world.

Taking your business elsewhere does not seem to be effective. They seem to know that it doesn't matter whether I leave or not – others are waiting to take my place. What a shame, there is not much recourse for consumers, especially on the Internet.

Abhijeet Mukherjee

Agreed. Blogging is a hard task, its fun too and certainly worth it in the end.

Daniel Scocco

Abhijeet, sometimes they are not snob, I guess that they just don't have time to answer to everyone.

It is a hard task, but I think in the end it is worth it.

Abhijeet Mukherjee

Well said Daniel!….But how many bloggers understand this?…The more your blog gets popular,the more busy you become and the more you neglect your readers….I myself have experienced this….I found that many of the top bloggers are snobbish and tend to avoid reader questions…they assume that the reader ought to know that…however this doesn't apply to all the bloggers and I should appreciate bloggers like Darren rowse , you , and many others who are always there to help and answer questions .
Comments are closed.