Bring The World To Your WordPress Dashboard And Save Time!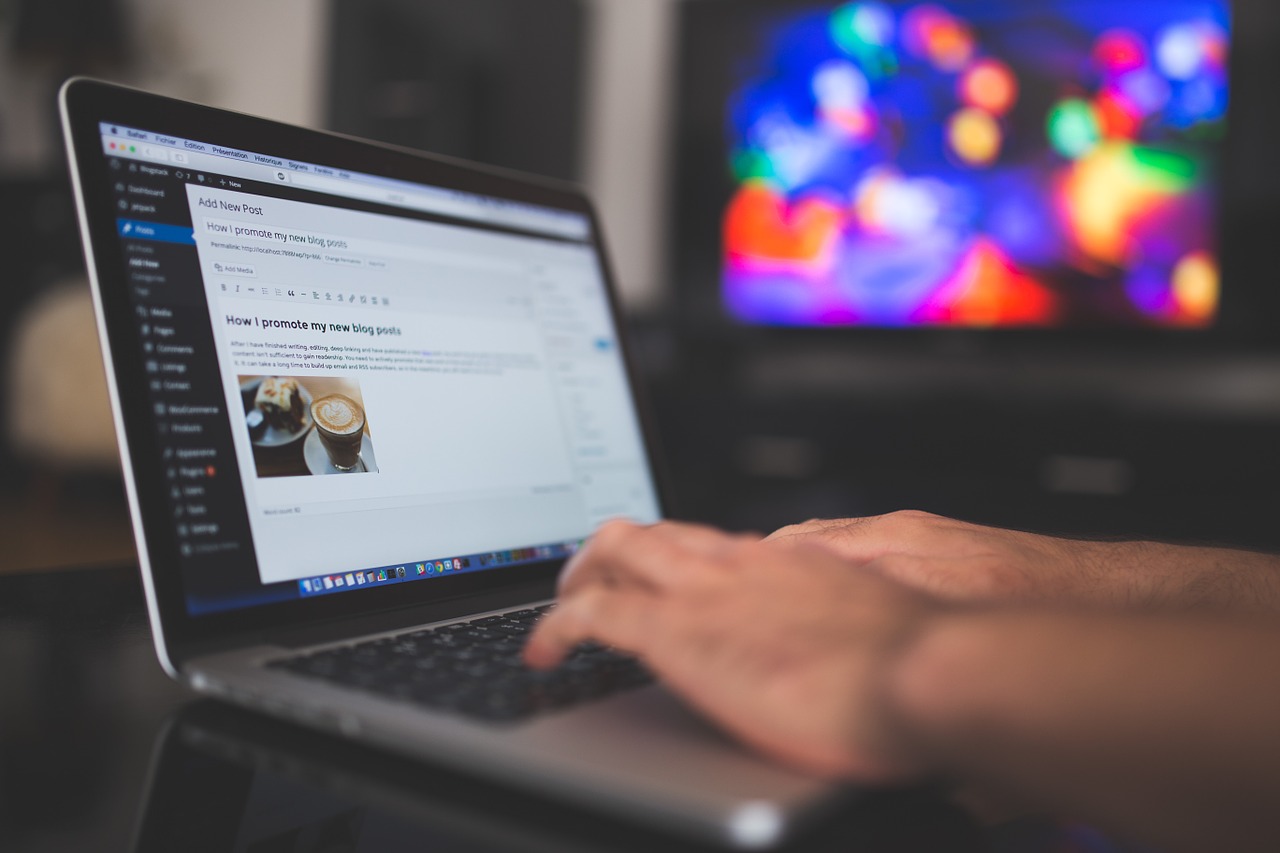 This is a guest post by Ishan Sharma. If you want to guest post on this blog, check out the guidelines here.
As bloggers, our most valuable asset is time. We can spend it on writing useful content, promoting our blogs, networking and so on.
Yet we also need to check stats, moderate comments, use social media and so on, and these tasks tend to suck a large part of our time. For example, if I want to check my earnings, I will have to go to 3 or 4 different sites. And then, if I decide to tweet, I have to go to Twitter!
It would save a lot of time if we could do those maintenance tasks from within the WordPress dashboard right?
That is why I decided to write this post with some plugins you can use to carry out these tasks without leaving WordPress. Enjoy.
1. Analytics 360 Plugin
Analytics 360 is an awesome WordPress plugin that can pull your Google Analytics and MailChimp data and display it in your WordPress dashboard.
You will need a MailChimp API key(optional) and Google Analytics account for it to work. Once installed, go to Settings → Analytics 360 and enter your API key and authenticate it with Google Analytics to start pulling data.
Once that is done, you can view stats your Analytics and MailChimp stats anytime by simple going to Dashboard → Analytics 360°.
2. My GMail
My GMail plugin simply displays your unread mails on WordPress dashboard. However, make sure to check "Always Use HTTPS" in your GMail options because it works over HTTPS only!
For more GMail productivity and time saving tips, check out this long post by me: How To Turn GMail Into Productivity Powerhouse.
3. Google Adsense Summary
Google AdSense Summary lets you check AdSense earnings for Today, Yesterday, This Month, Last Month and All Time. After installing, go to Settings page and enter your username and password. After that, you can see earnings for your account from dashboard anytime!
4. Full Comments On Dashboard
Do you reply to your comments? No!
Oh my god!
That can't be true.
If you do not reply to comments, the sky will fall down and you will lose all your visitors!
OK, OK, nothing like that will happen, but replying to comments can help you a lot. Here are 5 Good Reasons Why You Should respond To Every Comment.
Now, WordPress dashboard has a pretty widget called "Recent Comments". The only problem with it is that it displays comment excerpt. So, you have to go to recent posts or comments to reply. This takes another 1 or more clicks. How about replygin straight from WP dashboard?
Full Comments On Dashboard is a simple plugin that will show full comments instead of excerpt on your dashboard. This allows you to easily reply to comments. The widget can show up to 30 comments(hover mouse over it's title bar to see a "Configure" link and set number of comments to show from there). And there's no mumbo-jumbo associated with it, just install and forget!
5. Twitter Tools
Twitter Tools is another excellent plugin that can reduce lot of work. Using it, you can:
Tweet from WordPress Dashboard (See Posts → Tweet)
Tweet from any page on your blog where twitter tools widget is present.
Automatically tweet about new posts.
Create a "digest" of your tweets and publish on your blog.
Add a list of recent tweets to sidebar and filter @ replies from it!
After installing plugin, just enter your Twitter account details in Settings → Twitter Tools and optionally, bit.ly username and API key. Now, you can tweet right from your blog anytime!
Note: Do not expect a complete Twitter client though! Plugin is very simple in terms of tweeting and is best for 1 or 2 odd tweets you want to write quickly!
6. Feed Stats
Feed Stats will, as the name suggests, allows you to view FeedBurner stats.
Install it, go to Settings → Feed Stats and enter your feed URL. Click save and now, you are ready to view all you feed data easily by going to Dashboard → Feed Stats. You can view feed stats for last 10 days. Stats you can view are Subscribers, Hits and Reach.
You can find more about some interesting features of FeedBurner here: 6 Useful FeedBurner Features That Are Normally Ignored.
7. Plugin Central
Plugin Central will help you manage and upgrade your plugins easily.
When upgrades are available for any of your plugins, it will add the plugin name along with changelog and "Update" link to your WordPress Dashboard "Right Now" widget. And yes, there is "upgrade all" option too!
And at last, you can install multiple plugins by entering URL or just typing in name of plugin!
Note: I have checked all these plugins on my blog running WordPress 3.0 and they work fine. However, I'd advice to take a backup of your database before installing any plugin! And if you have any questions, feel free to ask in comments, I will be replying to all of them!
About Author: Hi, my name is Ishan Sharma and I am a teen entrepreneur. I love blogging and I blog at Blogging With Success about Blogging Tips and Resources. If you liked this post, consider subscribing to Blogging With Success via RSS or email!
Browse all articles on the WordPress category
16 Responses to "Bring The World To Your WordPress Dashboard And Save Time!"
Lena

On one hand, I agree with Ronak – I don't need more plugins to complicate things, especially since I'm not good with technical stuff. But I think once I got past the learning curve, I'd be happy I integrated all of these tools into my WordPress dashboard. Seems like a great way to save time. Thanks for the tips! I just might do this when I find time. LOL

Mani Viswanathan

I'm going to straight away install 'Full Comments on Dashboard' Seriously needed that one, as I used to edit each comment or hit the 'View All' button inorder to see a particular comment. Thanks for that one specially 🙂

Nauman

Many plugins are new to me. I will definitely download them and examine their working in my spare time.

Ronak Muchhala

I personally feel there is no point in bringing the whole world to our wordpress dashboard. Rather than making life simple, we are only making things more complicated and cluttered. No matter a few clicks, but atleast we know where we are. Extra plugins will only add extra chaos into our blogging lives.
Thanks Ishan anyways,
for the effort you have put in to write this post. Great work. Keep it up. 🙂

Joshu Thomas ( OC webmaster Blog)

Its a nice idea to bring the world to your dashboard.

But i personally do not support this idea since.

1. Unless you are on a dedicated server, i suggest no one stuffs your blog with too many plugins that are really not required for your "blog" since PHP installed on any shared hosting has a memory limit of 40 to 90 MB and plugins really could cost you mem there !! ( use wp-Health plugin to find your limit and threshold)

2. WordPress itself has a nice code and its updated regularly from the vulnerabilities, but often people get "hacked" from the loop holes or bad codes in the plugin script.

So be thoughtful before you stuff more plugins and have a healthy blog with only the bare required and best plugins..

Cheers n Happy Blogging
Josh !

Web Marketing Tips

Really really nice tips.

New blogger simply add plugin even if such plugin provide limited benefit.

If you want to make your blog simple and strong use only those plugins which are must and helpful.

Rick Byrd

Ishan:

This is a great list of plugins to further enhance the WordPress Dashboard.

Another great plugin is "Ozh's Admin Drop Down Menu". This plugin will replace all the admin links with nice looking horizontal CSS drop down menu. This eliminates the extra clicks to expand the menus on the dashboard.

– Rick

Keith Davis

Hi Ishan
"As bloggers, our most valuable asset is time" – how true is that.

Anything that saves time has got to be useful – thanks for a useful list of timesavers.

Devesh

Great Post Ishan.
Many Plugins are new to me. Will going to check out all the plugins.
Analytics plugin looks good.

Thanks for sharing this great plugins!

~Dev

Alex Dumitru

I will try the Analytics 360 and Full Comments plugins. I am afraid to insert my Adsense password though, so I'll pass this one 🙂

Dinesh

Ishan Sharma,
Nice list of plugins to control all in one place. Just I have a question, how much these all plugins are safe or believable to provide adsense, gmail user name and password? Is it secured?

Still these collection are good.
Thanks for sharing.

Andrew @ Blogging Guide

Interesting you say we need multiple plugins to monitor all our stats. Even that is a burden.

I'm currently working on a new WP plugin that will show over 50 different stats in your dashboard including several of the ones you mention.

Andrew

Web Marketing Tips

Well that is sounding really interesting.

Andrew @ Blogging Guide

We should be in a position to launch very soon – just completing some final beta testing.

Andrew

OfficeCavalry

This would be great to have all your essentials for a days work in one dashboard. this will save a great deal of time for everyone.

Is there no facebook plug-in?

Web Marketing Tips

If you will add facebook plugin at there than I am sure you wont be able to work any more … lolzzz
Comments are closed.