Blogging Idol: Third Week Update
Some big updates as we head for the fourth and final eight days of competition (it ends on July 31). The biggest controversy was related to the performance of the two leading blogs.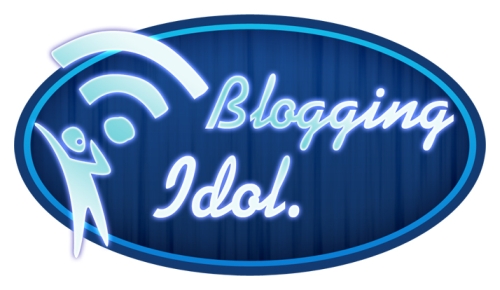 The first edition didn't aim to be perfect
When I launched the Blogging Idol competition my aim was to provide a fun experience for everyone (and to raise some buzz for Daily Blog Tips as well). I knew that it would not be perfect, but I thought it would be worth it nonetheless.
My opinion hasn't changed.
The decision to base the first competition on the RSS subscriber count was pretty natural as. Most bloggers care about their RSS count, and some even create one to one competitions on their own (e.g., John Chow vs. Shoemoney).
One problem that emerges with that metric, though, is that you can't verify if someone is cheating or not. I am aware of this limitation, and we'll have to deal with it for the current edition.
On the next Blogging Idol I will make sure to use different metrics, and to put stronger anti-cheating barriers in place.
Pointing Fingers
Regardless of the problems with measuring success via RSS count, however, I don't think people should run around pointing fingers at other competitors and accusing them of cheating, unless you have proof of that.
Sure I welcome any help from the participants to identity potential breach of the rules or blackhat techniques that were used, but you can do that privately via email to me, there is no need to bash someone publicly.
As I said before, it was perhaps my mistake to base the first competition on the RSS count alone, so the blame is on me and not on the competitors.
The Romeuy.com Case
The biggest controversy of the competition comes from the ex-leading blogger, Romeuy.com. He started the competition with 759 subscribers, and as of today he has an impressive mark of 1941 subscribers, an increase of 155%.
People started complaining that he was cheating, and the main argument was the fact that the number of subscribers on the blog is far greater than the number of hits, as reported by Blog Perfume.
Now, Romeyu.com got disqualified from the competition, but not because I think he was gaming the system.
The problem that I found is that he was gaining email subscribers via a post that offered free Nintendo DS games for the subscribers. This method can be considered blackhat, unless he owned the rights for the games, which is not the case.
I talked extensively with him over the weekend, and I don't think he did that on purpose. In fact I am sure he would have deleted this post prior to the contest if he knew it would break the rules. He did a mistake sure, but I don't think he is a cheater or had bad faith.
As for his performance, the numbers look real. I am not sure why the Blog Perfume tool is reporting such a low number of hits. He runs both StatCounter and Google Analytics on the website, and he gave me access to the numbers. His blog is getting from 4,000 to 6,000 unique visitors a day, with a good amount of organic traffic.
He also has a very clever strategy in place to convert that traffic into subscribers. One that I will test myself on some blogs and websites.
We will have a second edition of the Blogging Idol in the future, and he said he will be back to prove everyone who accused him wrong. It will be interesting to watch.
Monitoring the Other Competitors
Techtreak.com is also getting disqualified because it created a contest offering a cash prize that was not coming from sponsors.
On the final stage of the competition I will increase the monitoring of the leading blogs. As I stated before, competitors are free to watch their peers as well, and to report to me any suspicious activities. Just drop me an email via the contact form.
The Top 10 Competitors
Here is the last update provided by Life is Colorful on the top 10 competitors. In reality it is a top 9 now, but it is interesting anyway.
(Past rank->Current rank) Blog | Increase
(1 From 1) #66 romeuy – 759 -> 1941 = 1182
Enormous increase. It's almost going 200% increase in a month :O – no comments!
(2 From 2) #2 stockmarketindia – 953 -> 1377 = 424
I shall not say but initialy it looked like this blog will be tough competitor for Romeuy, but no noticeable spikes in RSS subscribers with on an average 20 new subscribers added up everyday compared to Romeuy's 80 to 100 of increase everyday, brings this blog in mentionable blogs in this competition with the steady increase.
(3 From 3) #8 homedesignfind – 89 -> 293 = 204
This blog is going steady as well and crossed milestone of 200 today.
(4 From 6) #23 everything-everywhere – 435 -> 589 = 154
Coming back into action, this blog jumped from 10 to 6 and now at 4. Bravo!
(5 NEW) #108 bloggingisnotacrime – 0 -> 146 = 146
A new entry in last lap of competition. Good luck buddy!
(6 From 8 ) #3 theuniversitykid – 417 -> 559 = 142
TUK entered in the list last week with and going with speed. Let's go where he can reach by end of this month.
(7 From 6) #105 stockmarketguide – 559 -> 694 = 135
Little down from last week's position but still strong.
(8 From 4) #1 standoutblogger – 30 -> 157 = 127
With marginal increase of 10 subscribers in last 6 days, my friend slid down 4 positions this week. Don't lose your hopes dear!
(9 From 9) #91 solidsmack – 780 -> 900 = 120
Retained his last week's 9th position though there are lot of changes in the list.
(10 OLD) #58 dev102 – 394 -> 500 = 106
Why old? Because it's an old entry – re-entered in the list. Welcome back fella!
The Strategy Updates
Below you will find the update on the strategy of the participants.
1. http://sellotapeandstring.com/
As I have seen a slow rise in subscribers over the course of this competition I decided to appeal to my most captive audience: my fellow bloggers. In particular, those bloggers who had also entered into the Blogging Idol contest. So this past week I have been writing comments and visiting the other blogs entered into Blogging idol.
After visiting these sites I decided to write a post entitled; New Blog on the Block: a collection of 20 blogs that demonstrate new kids can still make an impact". I showcased 20 new blogs (mostly from this competition) and described the topics they wrote about, and which information I found valuable. This way I was able to build awareness of new blogs which don't always get the press of more established blogs, and simultaneously draw an audience to my own post. Genius!
2. http://www.adampieniazek.com/
My strategy for this week really follows my strategy through this contest so far, slowly but surely work on improving readability and content quality on the blog and hope it leads to higher subscriber numbers. So far it's working, slowly but surely!
This week, I introduced a series of posts detailing smoking and how to quit smoking in the hopes of sharing my strategy and engaging readers in a series of posts. I also added the commentluv system and upgrade my flickr account to pro status thinking increased blogger activity on my site and more cross-exposure and more pictures would entice more visitors and thus more subscribers. I also posted everyday last week, including weekends, but think I might be over-publishing. In general, there is nothing groundbreaking about my strategy but there has certainly been a gradual increase in my subscriber numbers over the past 21 days.
3. http://www.back-links.org
This weeks main aims and strategies have been to start a competition taking ideas from other bloggers from the previous weeks competitions which had been started I have been able to take advantage of my own personal skills to apply them to a range of prizes targeted at two of my main audiences, this gives the reader the option to choose from an SEO package and a Proxy package.
The second strategy I put in place was testing whether posting 2 articles a day would increase my traffic and subscriber count. This is something I have not always been able to fulfil, however with my new creative streak I have been able to achieve this whilst also creating two eBooks written on both SEO and keyword research which will be available later next week. These eBooks are about 10 pages long and both summarise the main points whilst making the eBook easy to digest and informative. This is another strategy to increasing my subscriber count by handing the eBooks away free to my subscribers.
4. http://www.wpthemedesigner.com
1. I have emailed everyone in my Address Book, asking them to politely subscribe to my feed just so they would be informed right away of any updates that I have made on my blog. I have Inlucded the Subscribe
Feed at the bottom of the email so it would be easy for them to click it.
2. I have made use of Social Networking Websites, most especially BlogCatalog. I have realized that it is one very active community. But it is important to make them see that I am in no way spamming their shoutbox and try to be as active and visible in the forums.
3. I have started a contest that is sponsored by my Affiliate Network. I have made it compulsory for the participants to subscribe to the feed.
4. I made a blog post on the site when Blogging Idol have just started. I invited my readers to subscribe to show their support for my blog.
5. I have installed a plugin wherein it would remind anyone reading my posts, to subscribe and have added the reason as to why they should subscribe.
5. http://www.stockmarketindia.net
1. Updating the blog with 2-3 new posts every day with current stock market news, specially with posts that contain news updates which are difficult to find anywhere like stock splits, right issues, bonus issues. Adding the posts often, would also index my posts faster in Google and would bring search engine traffic thru blog search as well as google search.
2. Addition of email subscription box right in front of user in the middle of screen in non-obstructive manner but would attract their eyes. The title of box would be catchy enough to have them subscribe.
I am seeing it's working in a steady way. Would update you if there are any addition to the strategy.
6. http://bensonbear.net/
What I've been doing so far hasn't been much. Although attempting to visit all Blog Idol blogs and post a comment and subscribe to each one of them seemed simple enough a task. So simple, that I figured first week would be more than enough. When the week was over. I knew it would take much longer. However, I failed to take into account that the ones already visited seemed to grab my attention each day. Somehow I'll get to each blog once, reading a dozen so posts to help me remember it when I'm reading the feeds in my reader later. A lot of interesting content out there. Too interesting as it seems that I'm doing more reading than trying out methods to increase my own subscribers.
But how do I get from low single digit subscriber number to triple digit numbers high enough to win in just ten days? Â It'll take some brainstorming I think. It'll definitely take links from high traffic sites with people looking for free website software or recommended free web hosts. So I'm going to make some posts into high traffic forums that I've visited before.
7. http://www.protycoon.com/
This week I launched a small contest on my blog, to help raise the profile of my blog, as well as to boost my RSS Subscriber count. It has really taken off and has recieved a lot of interest. I have managed to break the 100 subscriber point so I have already reached my goal for the month, I will now be aiming for 200 subscribers.
I will move forward this week by doing some tactical guest posting combined with some social media content. I hope to take advantage of both stumbleupon and digg, with some linkbait style articles that I am waiting to publish.
8. http://debizblog.wordpress.com
1. Created a competition giving a Free SEO analysis for one winner each week, chosen from new subscribers to my blog (closing dates: 20th July, 27th July, 31st July)
2. Continued informing colleagues about the existence of the blog
3. Expanded the scope from QA/Testing only, to include SEO, blogging and general work and life
4. Commented on other blogs
5. Wrote posts on my blog, linking to posts on other blogs
6. Registered at a few RSS directories
7. Entered blogging competitions
8. Created a facebook group "Vote Debi Z for "The Blogging Idol"" – more than half my new subscribers came from there
9. http://finaldog.com/
My continual efforts at enforcing a Just Hope Everything Works Out Somehow Strategyâ"¢ are carrying forward. I'm posting daily, and trying to get some off web materials in place to create a series. Finaldog being what it is, there's always more behind the scenes than just writing… I need to maintain some creative efforts in order to have something to write about. That doesn't mean the blog gets ignored, just that the actual writing of posts goes hand in hand with creating materials to write about. The Just Hope Everything Works Out Somehow Strategyâ"¢ is proving to be a great aid in allowing me to focus on this aspect of things, but I'm finding it's doing little to increase traffic to the site. That said, at least I can provide a low level barometer and possibly a "what not to do" vs others who are making more concerted efforts.
The strategy may well change in the coming week once I get some other things sorted out, until then… I just do what I do, and hope. 🙂
10. http://jobmob.co.il/
This past week was a frustrating one because of problems with FeedBurner.
At the beginning of the week, over 15% of my subscribers disappeared; too high for it to be normal without me having posted a "kiss off" post the day before. It's not the first time this has happened, seems to occur almost once a month, but is usually corrected the next day. In this case, it kept my numbers low the whole week.
That said, the important thing was that I knew the numbers were off and that they've now come back.
My strategies for this past week:
1. Announce a subscription contest – I'm giving away a free resume consultation to the subscriber who brings on the most new subscribers, and there are more prizes if I win Blogging Idol.
2. Offline promotion – I had a booth at a local job fair and the exposure netted a few dozen subscribers.
Pillar content on its way…
11. http://www.stockmarketguide.in
I am a stock market blogger from India. My blog is www.stockmarketguide.in
I am participating in the blogging idol contest. This is the first time I am participating in a online contest. But my blog is comparatively doing well in the contest.
My target is to finish among "top 5" in the contest. My strategy is to write best contest and help investors to make money in the stock markets especially new investors who are losing money due to lack of knowledge and experience. Increase in subscriber numbers is one of the best indicator for any successful blog. In my view, writing valuable contest is the best kind of promotional activity for gaining RSS subscribers. Thank you Daniel for conducting this competiion for new blogs.
12. http://www.workhappynow.com
A much better week. As of Saturday I've jumped from 73 to 103. I've been working the StumbleUpon pavement and it's really helping out. One post brought in over 800 people in one day – that's when I had the biggest RSS jump. The more that I'm in this competition the more I realize that it's all about the content. If you write it and promote it, they will come. If you are missing one of the two, it doesn't matter how hard you work, it ain't happening. I'm not going to win, but that's okay because this competition has helped me dig a little deeper and create some fresh content that is really helping my readers.
Browse all articles on the Blog Projects category
27 Responses to "Blogging Idol: Third Week Update"
Ben Moreno

This contest is tough. I seriously doubt I will be able to win because I will probably spend most of my time getting to the first 100 subscribers.

Goog luck to all! Thank you for the support from some of you.

Rome

For the first week of the contest. I was getting subscribers from it but on the following weeks I found nice keywords that I ranked pretty well on SERPS. It's the posts that has gotten more than 100 comments 🙂 They are not warez or anything.

"and I was doing it months before the contest started" Means that I didn't intend to cheat the contest 🙂 I just honestly didn't know.

Good luck on the next contest Jim 🙂

The Net Fool

I don't hate you mate, I just have to be the judge sometimes. I never intended on winning the contest and haven't even done promo material… I just want people to be educated!

"because I didn't know that being a source of games is a blackhat technique"
You are offering illegal warez downloads of PSP video games for people that subscribe to your feed. I'm guessing that's the only reason anyone would have actually subscribed to your website, but excuse me if I'm wrong.

No tolerance for cheaters, adding a smiley face after "I did everything by the books" doesn't make it true 🙁

Rome

Jim really hates me 🙂 I got disqualified because I didn't know that being a source of games is a blackhat technique and I was doing it months before the contest started. I could still have a chance to win without it though. Aside from that, I don't know how I got an obvious advantage on the contest. I did everything by the books. 🙂

The Net Fool

Not to be a negative ned, but I still think Romeuy is indeed a stone-cold cheater. I know it's nice to wish him off well, and I don't disagree with you guys giving him some emotional support, but the fact remains that he more than likely cheated… I mean it's pretty much a sure bet.

I'm just a bit concerned that we'd be quick to let a guy that gamed the system the first time around back into the mix again, if there is a second coming of blogging idol of course.

Great work on this competition you guys. Lots of blogs have really proven to me that high levels of growth are attainable if you put your minds to it. I'm excited to see how things boil down in the end 🙂

Rajaie AlKorani

Ah well, good luck next time RomeUy! As for the others (and myself), best wishes, you still have six days to prove yourself 🙂

Moise levi

Good news for bloggers !

Suddenly everybody's buying blogs
Guido Fawkes reports, via Newer Labour, that the left-wing blog Labour Home has been bought for "a high five-figure sum" by Mike Danson, who owns the New Statesman.

Suddenly everyone is buying blogs. The Guardian bought US media blog Paid Content for around £15m two weeks ago – about double what Michael Arrington said the site would fetch back in March.

Meanwhile, OleOle, the US-based social media site built around football, has been adding football blogs to its network, in effect buying in audience to grow its network. Recently they've added Arseblog, Lord of the Wing, Chelseablog, Harry Hotspur, Fans del Real Madrid, Boca Juniors Fans, Soccer-Art.co.uk, Football-Spot, and Real Madrid Talk.

Doug Knittle, OleOle's CEO told me: "Compensation for acquired blogs and team sites is currently closer in structure to a salary. All of the site owners and bloggers make more with what OleOle pays them than what they were previously able to make on their own through advertising. In addition to a bit more money each month, they get the support of the OleOle team for hosting and marketing."

Julie N

Hey Daniel – I'm not a top contender, but I have learned so much through this competition. So kudos from me, just for hosting it. I don't see anyone else doing it! 🙂 And I love your daily tips!

Rome

wow Thanks Life is Colorfoul and Jacob 🙂

I feel a little easy now lol since I'm not labeled as a cheater anymore or am I still? 🙂

Thanks guys! I also hope the same persons will be here to compete on the 2nd season

Jacob from JobMob

Although the disqualification makes sense, it's too bad that it happened. I also took a look at Rome's blog and he definitely knows what he's doing. If he's been honest with Daniel, he definitely has what it takes to be a Blogging Idol.

I'm also ramping up for a final charge… 🙂

Karl Staib – Your Work Happiness Matters

What a great competition! No contest will be perfect. Look at the Olympics, everyone is complaining about the other athletes. The bigger the prize the more problems that occur. It's natural. We are all competitive people and want to win. That's why we blog, we want to influence others.

Life is Colourful

Rome, it's sad to see you going. I believe since beginning that you have been doing right… but alas! Hats off to you bro!! 🙂

I will be coming up with my latest Top 10 now in few hours. Thanks Daniel for giving me chance to be unofficial data analyst of this contest 😀

Hussein

standoutblogger is really doing good. 😀

David Shaw

Read the post! He was disqualified

The Net Fool

"The problem that I found is that he was gaining email subscribers via a post that offered free Nintendo DS games for the subscribers. This method can be considered blackhat, unless he owned the rights for the games, which is not the case."

Looks like you found my comment on my post about the contest 🙂

G

Why was the first guy crossed out?

charles
Jay

I wrote a post on how to convert search engine traffic into RSS Feed subscribers and I have implemented that on one of my blogs to test it out and it does work.

I admit I have been slacking a LOT on the competition but I still have 8-9 days to work my magic. Time for my heavy promotion!

Jay

Rick

I am really enjoying this contest along with the tips it is providing . Thanks for this. I may even try my hand at it the next time around!

Rick

David Shaw

Nice post Daniel, interesting discovery!

Barbara Ling, Virtual Coach

This particular tactic:

After visiting these sites I decided to write a post entitled; New Blog on the Block: a collection of 20 blogs that demonstrate new kids can still make an impact".

Very smart! I like that thinking.

Data points, Barbara

Rome

I think that clears everything up 🙂 Thanks for the chance Daniel. I'll be back on the next edition.

Daniel Scocco

@ReddH, I was getting to many one sentence updates, so I needed to apply the 100-200 words rule. Sorry about it.

ReddH

Sad to see that my update didn't make it into the post, since I turned it in on time. I hope it didn't get lost along the way.

Jacky Supit

@Daniel

Actually it's RomeUy.Com, not RomeYu.com 🙂

SEO Genius

Some great tips and an informative post this week. My regards to Romeyu.com i hope they are able to prove people wrong in the next edition.

Good luck to everyone

Will.

Writer Dad

Don't worry about the naysayers. It's great that you held the contest in the first place. It was a fantastic idea for your own self promotion, as well as that of others. I only wished I hadn't missed the party. Next time, I hope.
Comments are closed.