Blogging Idol 2: Update Two (The Competition Is Warming Up)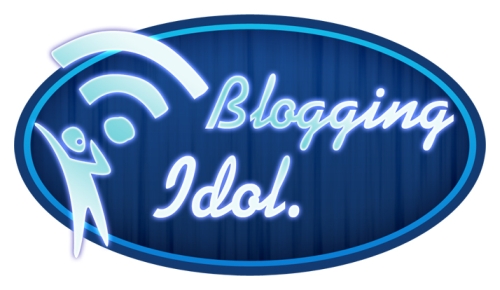 As we enter into the second week of the competition, the top spots on the RSS subscriber gain ranking are getting crowded.
Until last week we had a clear leader ahead of everyone else, but the followers are catching up (with a new leader too!). We now have 3 competitors close together with over 200 new RSS subscribers on top, and 3 runners up with over 100 new RSS subscribers.
You can check the live scoreboard here. It was updated yesterday, and today we still need to wait Feedburner to update the numbers again.
The Sponsors
A small shout to the sponsors that made the competition possible. They all offer relevant services for bloggers and webmasters, so check them out.
A lifetime subscription to Keyword Country (worth $2,000)
An annual subscription to the Trackur corporate edition (worth $1,000)
$300 courtesy of Sponsored Reviews
$300 courtesy of BidVertiser
$300 courtesy of TNX
$100 from Daily Blog Tips
$300 in text links from Text-Link-Ads
A 3-month subscription to the SEO Book Training Program (worth $300)
The Strategies
Taking a look at the leading blogs, I noticed that they are using a wide range of strategies to gain news RSS subscribers. I won't mention names or direct links because I am not sure if the competitors want to share their tricks or not, but you are welcome to investigate them yourself.
One of them is focusing on aggressively displaying a message that encourages the visitors to subscribe to his blog. Ever heard about stripe ads? He is using a clever variation of that.
Another blog is focusing on his email newsletter subscriptions, and is offering that on many different places on his site (including via pop-ups). This worked really well on the first 3 days of competition, but appears to be losing efficacy. Maybe it was too intrusive?
Another one of the leading blogs, curiously, is not trying to promote his RSS feed prominently. In fact, he just has a small "Subscribe via RSS" link on his header. The content and the overall design of the website are outstanding though, so this could be the reason.
How to Gain RSS Subscribers
Going through the list of competitors I also noticed that 80% of them (100 over 125) still need to break the 50 news subscribers mark. For this reason I am writing a post with tips and tricks that you can use to boost your RSS subscriber base. It will go live tomorrow, so stay tuned.
The Voting Session
The open voting session will start next Monday (November 17). On that day I will also publish the strategies that were sent by the competitions, and this could help you to convince the voters that your approach is the most clever, efficient or creative one.
You have until this Saturday (November 15th) to send me your strategy. It is not a requirement, but rather an optional thing. It must be between 100 and 200 words, and you just need to email it do danielATdailyblogtips.com.
Browse all articles on the Blog Projects category
17 Responses to "Blogging Idol 2: Update Two (The Competition Is Warming Up)"
ravi

Waiting for your post on how to gain RSS count.

I don;t see much progress on my count(Around 50 i got). May that because my blog is only 2months old.

austin franco

Suzanne Franco has my vote…

"she'd better thats my mom"

Thanks,
Austin

Aaron Nimocks

Is it too late to enter? I submitted the site I submitted this comment with about 5 days ago. Still not on the board.

Aaron

Ajith Edassery

My performance is rangebound 😆 no significant improvement as I expected…but some how maintaining within the top 20!

cheers,
Ajith / DollarShower.com

Rarst has cool feed

My traffic improved with Blogging Idol promotion… But not much subscribers gained. Still value and experience I guess. 🙂

Rahul Jadhav

Hey did any1 read the latest post at problogger???
Darren got 1000+ subscribers within a week of launching twitips….if he had participated here, he would be the blogging idol already

andy

Good competition! I am asking is to improve each day and that is what I am doing.

Angel Cuala

I agree with the post title. I have seen a lot of posts of some contestants, and many of them are really giving their best to win. In fact, I am now starting to have some favorites and who knows, he/she might win my vote.

Good luck to them! And of course to you, Daniel for you have been very helpful to us bloggers.

Money Making Ideas ~ Suzanne

Yes, this has been such a learning and growing experience for me as well. I love pushing myself to find new and creative ways to market my blog … while still understanding the importance of keeping fresh, new content on my blog. Time management is key for me right now. I've also met some great people due to the contest … both competitors and new subscribers … this has been a great experience so far and I know it will continue to be. Daniel, thanks again for the time and energy you've put into the competition! *SmiLes* Suzanne

Matej

Never liked the RSS idea, just entered the competition because I wanted to participate in, had nothing to lose.

But I like it now when I'm in, it's sorta fun 🙂 Maybe it's still not to late for me to be among the winners. Just need to think about something remarkable to gain large numbers of subscribers hehe

Kurt

Looking forward to your post tomorrow. I am already preparing the small report of my strategy I am using however I am still at only 27 gain. Trying to get it to 50 atleast 🙂

I have a small question Daniel.. Will the increase in rss readers only be counted till the 17th November or its for the whole duration of the competition? Coz its as from tomorrow which I am going to try to implement my new thought strategy to try to gain more subscribers.

Arlind

Very strong competition round here.

I just hope that my blog will be amongst the top 10

Sohail

Well done all, i haven't done anything yet to increase subscribers but i think its time for action

AroJoy

there is a good competition between first three…
every day there is a ups and down in there rss…

Interesting!!!!

TechZoomIn

Waiting for your post on how to gain RSS count.

I don;t see much progress on my count(Around 50 i got). May that because my blog is only 2months old.

TheWeblogZone

I'm looking forward to your post tomorrow. I'm really into this competition and I want to WIN. The competition is tough and although I'm 5th, I still have to implement a strategy that I believe will make me win Blogging Idol. I just need a little more time to prepare for it.

So far, I'm having so much fun. 🙂 Good luck to everyone.

SEO Genius

Sounds excellent, I am shocked that there are so many competitors doing so well though. Its quite an achievement I think that many blogs are increasing subscribers by such a large extent.

I am still trying and will keep trying but some of these people are just dominating me. Oh well its not all about rss subscribers. Yey

Look forward to your article, Daniel.
Comments are closed.