Anyone Still Tracking Google PageRank?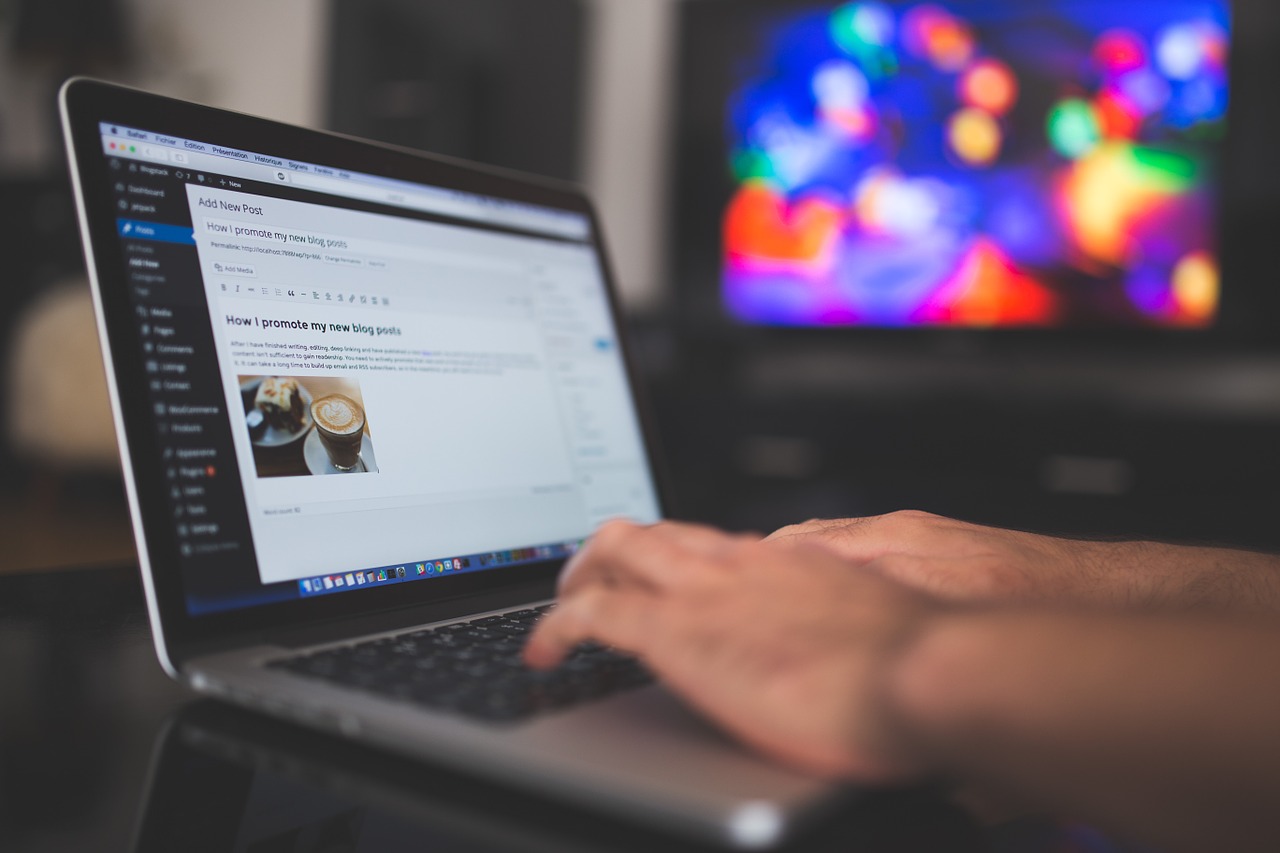 Until a couple of years ago most bloggers and webmasters would track the PageRank of their sites almost religiously, and use it as street cred on most situations. A PR2 or PR3 was average. PR4 or PR5 was pretty good. PR6 was pro level, and anything above that was reserved for the Internet moguls.
Every three months or so Google would also update the nominal PageRank (the one you could see using a toolbar or an online service), and people would go crazy about it. The folks who saw their PR increase would celebrate and brag. The ones who got downgraded would complain bitterly.
Myself included.
I remember one update when this blog got a PR7. As you can imagine I was pretty happy. Too bad it didn't last long. On the next update it went down to PR6, which I believe is the current PR.
Anyway over the years people started talking less and less about the PageRank of websites, probably because we started to understand that it was just one out of hundreds of factors that affected your search rankings.
In many situations it would be hard to see a correlation at all between PR and search traffic, as we had cases where a site lost most of its PR while its search traffic surged.
The last time I checked the PageRank of any of my sites was probably two years ago, and I don't see many people talking about it or about PageRank updates either.
So my question: are we finally over the PageRank hysteria? Are you still tracking it? Have you heard about any updates lately? Let me know what you think with a comment below.
Browse all articles on the SEO category
38 Responses to "Anyone Still Tracking Google PageRank?"
Mucinex

I don't remember last time when I checked the page ranks. I guess most of the bloggers also stopped posting page rank updates posts to their blogs.

Trent Dyrsmid

Just something to check on. Not as important as it used to be but still great to have a high PR. Not a basis for your blog's success though.

Bjorn

I do check my page rank once in a while, but not every week, not even every 3 months any more. If I see it drop, I will take a look what is going on, but I won't change my plans or way of working when that is the only parameter that has changed. More important to me is number of visitors, bounce rate, click through rate…

James Rose

Reading this post led me to check mine for the first time in about 18 months. Got a 4 which I'm content with.

I pay much more attention to my analytics stats and the trends there than my PR.

Things such as pages per visit, average time on site and just good old unique visitors.

If I'm evaluating a site which isn't mine I look at the Alexa information.

Dean Saliba

I make a nice chunk of my income from sponsored posts and Page Rank is all that advertisers seem to care about so I have to keep an eye on mine.

Abdul Cholik

I'm still tracking Google pagerank because I like it.
But I also confused when my blog got PR 4 ( from 0/10) after I stop updating my blog for 3 months. How come ??
Thank you

Steve

Matt Cutts, himself said there is no direct correlation between PageRank and search traffic. Take for example, a porn site with a PR1 that receives thousands of visitors per day. Or on the other hand, a PR7 page buried somewhere that receives no traffic.

Do I think matters? Yes, I do because it is still Google's assessment of how important a page is. An important page doesn't necessarily mean that it receives a lot of traffic, but it does mean, it has Google's respect. Also, PR still plays a role in determining business transactions such as ad prices.

Do I check it every week like I used to? No, because all I really care about is the traffic coming to my sites.

jorge jacobo

I've seen people buy old domains just because they have PR.

Dave in Belize

I honestly think anyone who is involved with, or has an interest in, internet marketing and websites should at least look at pagerank to give them the "30,000 foot view".
I keep pagerank enabled on various toolbars because regardless of all the other currently MORE relevant factors, pagerank helps to give me an overall "feel" for the website I'm looking at.
I understand pagerank is probably a fairly minor element for ranking in google, but I still like to see it when I'm surfing or evaluating what I'm looking at on the net.
An example: my site which is just over five years old and still only has a pagerank 3 ranks at no. 6 or 7 for a VERY competitive keyword "belize real estate" with over 60,000,000 results returned, and over 50,000 EXACT match keywords per month.

Kelly Stilwell

For those of us who get paid to blog, and are not a 4 or 5, believe me, PR matters. I suppose when you get to a PR above 4, it's just a matter of getting paid more, but when you are below, it can be a matter of not getting the job at all. I often do not qualify for paid jobs because I'm not a higher PR. I will add that, recently, companies have instead been asking about my reach, so I am focusing on that more as it's a little more in my control.

Thanks for your blog. It's extremely helpful to me!

Mummy Ninja

I still track it, but I don't blog or brag about it. I just track it due to curiosity. Haha!

Samantha Gluck

I've never really cared about PR at all. I have a little icon at the bottom of my Medtopicwriter site that auto-tracks it. I added it several months to a year ago (the site went up back in January 2010 or so) when I had no clue what I was doing (ok, still have no clue, but what can I say?).

The Medtopicwriter site was at a PR 4 back then and got downgraded (as traffic surged) to a PR 3. My baby site, Freelance Writing Dreams (started in Sept. 2011) is at a PR 2, I believe. I rarely check any of that stuff (maybe that's why I'm still happy with my sites).

I just do what I do and people either come check it out, or they don't. I do use Scribe SEO tool and truly try to give my readers valuable information. I share a LOT of other folks' stuff on social media and comment (not as much as I'd like to) on others' websites. That's how I gauge PR – whether I like the site or not!

ificallyoumine

I'm new to SEO World. I have my forum site which is about 9 months old and mostly my traffic came from search engines. The last time I checked my pagerank is PR2. This site is really helpful to me that's why I'm starting to make a blog.

DI

I think after a couple of years into blogging, people stop checking or giving over-importance to PR. Or even Alexa rank for that matter. I check the PR rankings once in 6 months and my site has always been at PR 2. Almost for 4 years now!

Richard Ng

As far as SEO is concern, I believed that Page Rank is still relevant, the different is how Google revise it's logic to determine the page rank of the site/blog.

BTW, I've just checked, DailyBlogTips is still at PR6.

Cheers!

Synth Ninja

Even though people certainly care LESS, they still care. You'll still find people who are obsessed with the stuff, at least on the beginners type blogging forums.

Personally, I'm more concerned about the pagerank of the page linking to me than my own pagerank.

Anastasia

I haven't been checking the rank for months or maybe a year. It's been the same for months when I've been checking it and still is the same so whatever.

Lola Stoney

I think Pagerank has its advantages, people are still searching for it and they use it as a measure quality.
However, checking PR religiously won't make any difference. I also agree with you Daniel – PR does not always mean high website traffic.
I believe bloggers and website owners should be more concerned about building successful quality blogs and websites and a higher PR will follow sooner or later.

Kuya Kevin

My lowest traffic blogs have the highest page rank (go figure). I don't really pay that much attention to it as far as my own blogs go. It can be helpful it you are considering writing a guest post for someone–it's a quick way to have some idea of how valuable a link would be.

Houssen Moshinaly

Pagerank is still relevand today, but it's not the only criteria for Google. Seomoz has wrote a good post about the Authorank era and when the relevance and popularity of content will be based on a combination of Page rank, but also your author rank.

Bloice Davison

I've had several turn downs from guest bloggers on my new site. They did not want to publish on it because of my PR. But they also mentioned site visitor numbers and social interaction. People are thinking about many factors when it comes to publishing on a website.

Alan Tay

I'm still tracking all my sites although I don't think it is as important as before. Like Ehsan & Ian mentioned, I myself wrote a blog post about Google PageRank Update last month and brought me some traffic to a brand new site. I think people is still searching for it probably because many people still use this measurement to measure the overall quality of the site.

Binny Oinam

Exactly Daniel, Page Rank seems quite irrelevant these days. I just migrated my blog from blogspot to self hosted wordpress recently and it's still pretty messy since I am quite new to wordpress but the funny thing is that I still have a PR 2. By the way Is Alexa Rank still relevant?

Duane @ All American Blogger

I had honestly forgotten about it until I read this post. I do keep track of my Alexa ranking, but don't focus too much on PageRank.

Duane @ All American Blogger

I had honestly forgotten about it until I read this post. I do keep track of my Alexa ranking, but don't focus too much on PageRank.

Jim@Rushtips.com

I do keep track of it. I'm sure a lot of new website/blog owners do as well. And some old-timers might even be. When you get a PageRank or an Alexa rankings bump, it's like getting conformation that you're doing it right. Hopefully I'll receive my very first PR soon.

I do understand the bragging, it's part of being good at something and it's all fine by me. I don't understand why bragging is a bad word, since people who brag are usually happy and enthusiastic about the subject, I guess people are just, in lack of a better explanation, jealous.

Stephanie

I don't worry about it at all these days. I think the highest I hit was a 5, but I have no idea if I'm still there, higher or lower. It's just not that important.

Ian Eberle

Daniel, like Ehsan, I also recieved your newsletter and decided to write a blog post based on your info (don't worry, I credited you). Anyway, I still track my Page Rank after each update, but I'm not religious over it. If it goes up to PR2 – great. If I stay at PR1 – it could be better. If I drop, oh well… With Google's advanced algorithm for SERPs these days, I think Page Rank is pretty much just about bragging rights.

Ehsan Ullah

People are still tracking it Daniel and as you can see just search in Google for "pagerank update for August 2012" you get to see hundreds of blogs and websites are talking about recent PR update, that means people are still tracking it.

BTW, I received a newsletter from you where you talked about getting good PR and I replied to you and still waiting for your response on that.

Steve

Maybe I am old school but I have a Firefox plugin that shows me the page rank of every page that I reach, and I watch it quite a bit. I still believe there is so consideration placed on the ranking by those looking for SEO links.
Comments are closed.