7 Time-Saving Tips For The WordPress Bloggers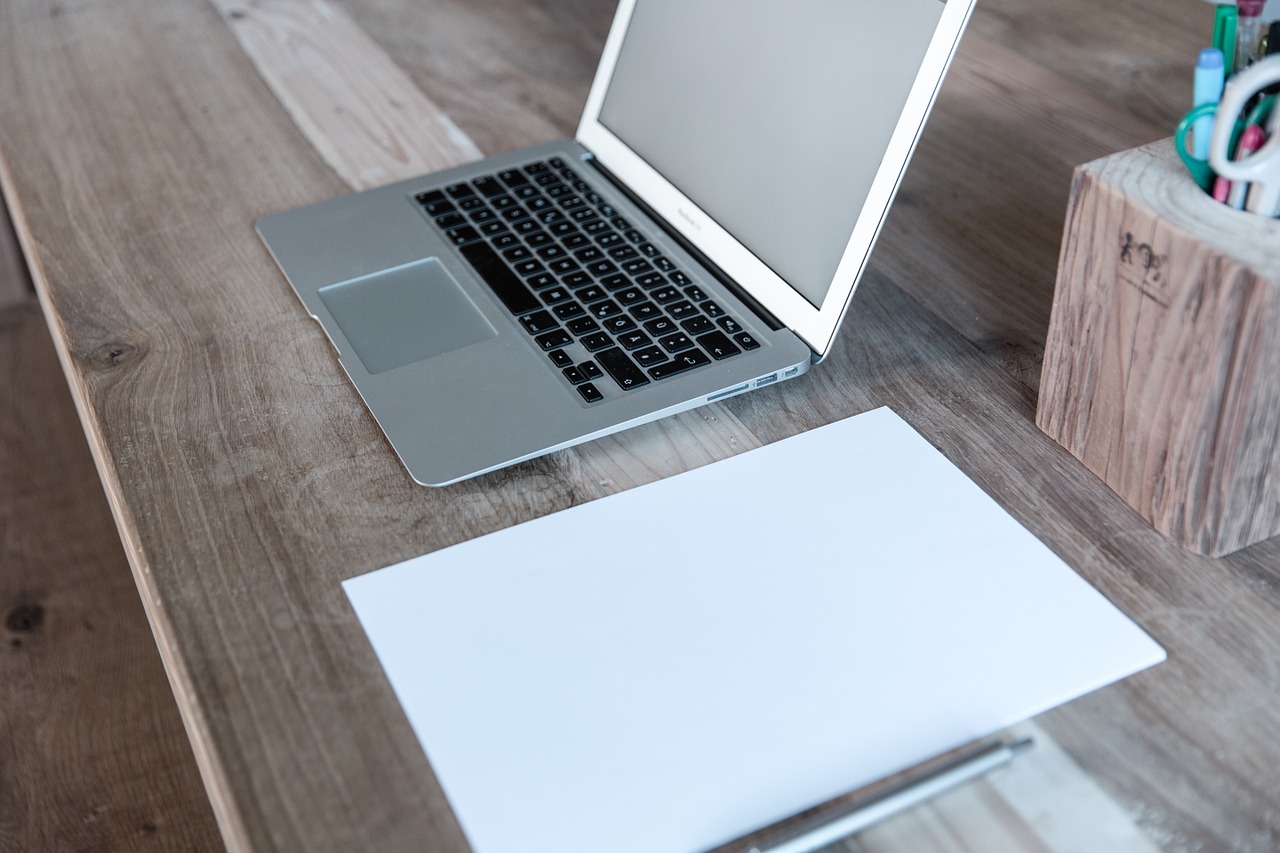 Are you so busy in these days?
It has to be if you're blogging part time. Job, family, friends, leisure, oh gosh! How can you blog in such short time?
The answer is relatively "YES". Blogging is not the matter of time; it is moreover tactical, skillful. 2-3 hours a day will be enough for you as a part time blogger. The only privilege, you need, is the ultimate use of possibilities.
WordPress is the most popular blogging software, even our favorite. But it is a matter of great sorrow, most of the wordpress users don't know or use the secret speeding features. That makes them feel "wordpress and blogging" are so time-consuming.
Hey wait, busy bloggers need the following 7 lessons
Today I'm going to share 7 shining lessons that will make you realize, "Yeah, I can also blog in no time".
Forget your mouse when writing, do everything with your keyboard
Do I sound crazy? Writing thoroughly without any distraction helps a lot. But how can you do such works like changing headings, inserting links, making bolds or italics without using a mouse?
You might be amazed to know yes, it happens. You can save a lot of your valuable time by performing these actions with a keyboard. In fact, it will take not more than a blink of your eyes.
Can't believe it? I think you didn't check the rounded question mark in your wordpress post editor. It is aligned with the other toolbar options. Do click on it to see all the keyboard shortcuts, you can use right away.
Need to change headings? No more uses of the mouse. Just place your writing point on a line and type the following keys:
– For H1: Ctrl/Cmd + 1
– For H2: Ctrl/Cmd + 2
– For H3: Ctrl/Cmd + 3
– For H4: Ctrl/Cmd + 4
– For H5: Ctrl/Cmd + 5
– For H6: Ctrl/Cmd + 6
Want to create text styles? A few more shortcuts for you:
– For Bold: Ctrl/Cmd + b
– For Italic: Ctrl/Cmd + i
– For Underline: Ctrl/Cmd + u
The Last but not least. Here are some extra shortcuts though the keys are not the same:
– For Strikethrough: Alt + Shift + d
– For Ordered List: Alt + Shift + o
– For Unordered List: Alt + Shift + u
– For Quote: Alt + Shift + q
– For Link Insert: Alt + Shift + a
– For Link Remove: Alt + Shift + s
– For Image Insert: Alt + Shift + m
– For More Tag: Alt + Shift + t
PS: (1) Ctrl (Control) is for windows, and Cmd (Command) is for Macintosh. (2) Make sure to place your writing point in the text or select the text before performing the shortcuts. (3) WordPress default visual editor supports all of them where the simple text editor wouldn't. (4) This is not the complete list. Click on the help button in your post editor for the full list. (4) Your wordpress version has to be 2.7 or above to run them.
Moderate comments blazing fast using the keyboard shortcuts
Did you wonder you can moderate comment or bulk comments using your keyboard?
Typically we use the mouse to select comments, specify actions and click the apply button. Unfortunately, it is time-consuming as we can guess at the explanation. But if you moderate comments with your keyboard, you can be more flexible and make it done blazing fast.
This feature is available from wordpress version 2.7 to above. However, this is not activated by default. All you have to do is, navigate to Users > Your Profile from wordpress admin and check the label entitled "Enable keyboard shortcuts for comment moderation". When you're done, you can proceed to the next steps.
Now go to comments screen and practice the following actions by your keyboard:
– Next Comment: j
– Previous Comment: k
– Approve Comment: a
– Unapprove Comment: u
– Spam Comment: s
– Delete Comment: d
– Restore Comment: z
– Quick Edit: q
– Edit Screen: e
– Reply Comment: r
Need to moderate multiple comments at the same time? Don't worry, here are the solutions:
– Mark Comment: x
– Approve Marked Comments: Shift + a
– Unapprove Marked Comments: Shift + u
– Trash Marked Comments: Shift + t
– Delete Marked Comments: Shift + d
– Spam Marked Comments: Shift + s
– Restore Marked Comments: Shift + z
Skip media library, drop media directly into post editor
How do you upload media for your posts?
You will click the "Add Media" button, move to "Upload Files" tab, select or drag the media into it, am I right?
Hey STOP, why are you working so hard to upload media. This is made so easy that you never thought. Just drag the media from your device and drop it directly into your post editor.
From wordpress version 3.9, you can just drag and drop media to your visual post editor for instant upload, bypassing the "Add Media" button. You can save your valuable time by using this feature.
Don't write codes anymore, use auto embedding
You need to insert a YouTube video in your post right away. What will you do?
No doubt, you will open up the video in your browser, click the "Share" button, switch to "Embed" tab, copy the code and paste it on post editor. Or you will consider writing it by yourself if you're a web developer, isn't it?
Hats off to your hard labor. If you ask me, I will just write down [ video src=https://www.youtube.com/embed/t74gQHtEybM ] or even copy and paste the video link. It wouldn't take more than 10 seconds for me.
The latest wordpress versions support two types of auto embedding:
Shortcode
oEmbed
Shortcode: WordPress allows shortcodes to embed nifty media by a very little, wrapped with the third brackets []. You can use it in your post editor to bypass a long code.
But the shortcode has to be created first with the functions before you can use it. Though a few handy shortcodes are available in default. You can use them in your visual post editor:
– [ audio ], Example: [ audio src="audio-slug.mp3″ ]
– [ video ], Example: [ video src="video-slug.mp4″ ]
– [ gallery ], Example: [ gallery ids="294,102″ ]
PS: (1) There will be no space after the opening third bracket and before the closing third bracket in shortcodes. I've given them to prevent rendering here. Please delete those spaces to make it work for you.
oEmbed: This feature makes shortcodes totally down. Looks like wordpress has started to reflect our minds. Now you don't need to write any code, even shortcode to embed third-party media. Just copy and paste of the URL in post editor will do.
For instance, suppose a youtube video needs to be embedded. So what you have to do is, copy the video URL (ex: https://www.youtube.com/watch?v=t74gQHtEybM) and paste it into your wordpress editor. It will automatically embed it.
Unfortunately, it doesn't support all third party websites. oEmbed allows 29 specific sites including almost all popular items like YouTube, DailyMotion, SlideShare, Vimeo, Twitter, Scribd, Issuu, Instagram, Hulu, Flickr and forth on.
No more finding or scrolling, use wordpress screen options
Did you notice the "Screen Options" button at the right top of your wordpress dashboard?
If you didn't, you've missed out a solid time-saving opportunity. Let me explain you why.
As usually happens in our case, we spend too much time in finding and scrolling between wordpress dashboard, post, page or comment screens. Do you know why? A many of the unwanted info appear where from we need to find our required one.
Sounds not so clear? Let's make it easy for you.
Your "All Posts" or "All Pages" screens might be scrawled with lots of unwanted columns if you're using plugins for SEO, authors or images. Normally it will be quite hard to find something, even puts extra pressure on your brain.
So why not cut out the less necessary columns?
This is what "Screen Options" will exactly do. Click on it from your particular page and tick on or off the labels you want to see or hide. You can do the same thing to your WordPress Dashboard, Posts, Pages and Comments screen. Use the flexibility, and you can save a lot more time.
Don't resize images, let wordpress do it for you
How do you resize your images that you want attached to your posts?
It will be either a photo editor you use before uploading or the wordpress image editor you use after uploading, isn't it?
But that makes you do some extra works which will take some additional time. Why not let wordpress resize it for you, whatever the actual image size is?
Head over to Settings > Media from your wordpress admin. What do you see? Three image sizes Thumbnail, Medium and Large. Choose perfect sizes according to your theme or requirements.
So next time, when you will upload your image (any size), you can select sizes from the "Attachment Display Settings" (after upload) when inserting. It will save you more time as you don't need to resize images manually.
Interlinking made easy, don't waste your time in finding URLs
How do you interlink your old posts from a new one?
Probably you will get the post URL from "All Posts" screen or manually visiting the post from your blog. Then you will copy and paste it into your post editor.
Unfortunately, that is the time-consuming method, and there is an alternative what will save all your interlinking efforts.
Click on the "Insert Link" button from your editor, and you will see an option entitled "or link to existing content". Click on it, and all your internal pages will be showed. Now you can search and select your post to link without even knowing the URL. That means it saves you more of your time.
Conclusion!
There is a popular quote "Time is Money". I totally agree as time is the key to making money.
Therefore, it doesn't mean, busy bloggers only need these tips. I think every single blogger should know "How to save valuable time". They also need to implement these tips in order to lead an active, frugal blogging journey.
What do you say, what is your secret time-saving ingredient? We are eager to know it!
About the author: Abrar Mohi Shafee is a digital marketing worm, who blogs at BloggingSpell.com, the place to learn secret spells of blogging, marketing and seo.
Browse all articles on the WordPress category
30 Responses to "7 Time-Saving Tips For The WordPress Bloggers"
Estate Agents in Peterborough

WordPress is a pretty good platform. Especially now with how much it's been adapted for different uses by the community and professional developers a like.

Not only that but most wordpress theme's now are responsive for mobile/tablet use too. Which is an added SEO benefit nowadays too.

hunain ahmed

Thankyou. This helped me write a post in 15 minuits, which usually takes me half an hour.
I am still trying to remember all the combinations but hats of to dailyblogtips and the guest author for providing us this Awesome info. !!! 🙂

Abrar Mohi Shafee

Hi Hunain,

Wow! That's brilliant. Writing a post under 15 minutes, it's not such an easy job. I'm so glad that you've saved 50% of your time from writing a post.

Thank you for reading. All the best for your good works!

Anil Agarwal

Hi buddy, I personally liked all of your keyboard shortcut tips. They are indeed great time savers.

Here's another tip (not regarding shortcut keys but a productive tip for bloggers). I personally use and suggest to use distraction free writing tools like Zenwriter. Not only it helps you write faster blog posts but you can be an effective blogger.

Great share btw!

Abrar Mohi Shafee

Hi Anil,

Glad you find them useful! 🙂

Yes, indeed. Distraction free writing can save more time. Zenwriter sounds good. Haven't tried it yet but will do soon.

It's my pleasure. Thanks for leaving your comment.

Sudip Banerjee

Thank you for these wonderful tips Abrar. I will follow these while writing new posts.

Abrar Mohi Shafee

My pleasure, Sudip! 🙂

Siddaiah

Hi Abrar,
These are really helpful tips to the WordPress bloggers, i don't know about the drag and drop facility on WordPress, image re-size settings i do manually because of the convenience, rest of the tips about commenting shortcuts, keyboard shortcuts are useful.
Thank you for sharing such an useful article about reducing our time on WordPress.

Abrar Mohi Shafee

Hey Siddaiah,

Thanks for your comment. So glad to see this post has added some new info to your experience.

ikechi

Hi Abrar

You are just amazing. Who would have thought that a keyboard can become a time management tool for bloggers. I was thrilled by the command buttons and what they can do.

Thanks for sharing . I will try these commands . Thumbs up

Abrar Mohi Shafee

Hi Ikechi,

I think, Matt Mullenweg (the founder of WP) and the other associates are more concerned providing the fastest blogging experience. So these are some of their awesome works.

Thank you very much for commenting! 🙂

John

Just went from joomla to wordpress and your post has some excellent tips to save time and be more efficient!

Many thanks

Abrar Mohi Shafee

Hi John,

Congrats to your big move. I'm sure you've started liking WordPress. These features will help to blog more efficiently.

InternetLocalListings

Great tips, Abrar! We use the interlinking tip already and it's awesome. We'll have to test some of the others you mentioned!

Abrar Mohi Shafee

Thanks for your comment. Yeah, interlinking from post editor is very time-saving. Hopefully, this feature and the others too will help to blog faster. I will recommend you to give a try.

Swadhin Agrawal

Hi Abrar,
congrats on your guest post. I loved the time saving tips you mentioned. It is all there, around us but we fail to utillise it. I liked the tip of screen options. I use image resize timely and not always as it leaves no more than three options.
When on laptop I don't think I am faster with the keyboard shortcuts than the toughpad.
thanks for the tips.

Abrar Mohi Shafee

Hi Swadhin,

Exactly, there are many unknown features around wordpress we barely know. We can utilize them to make our blogging journey more smoother.

Thanks a lot for your comment!

Anant Patel

Hello Abrar,

Thanks for providing such a great time saving tips to wordpress users. I love to use short cut key. Generally i am not using USB mouse while working on my PC. I am aware of text styles only

Your tips will be very helpful to Newbie like me. I will surly use all of the short cut key while working on wordpress. Once again thanks a ton

Abrar Mohi Shafee

Hi Anant,

Finally I've found someone who is a shortcut lover and uses mouse less while working. I hope the tips will help you more.

Thanks for your comment!

Rohan Chaubey

Hi Abrar,

Congrats on writing a guest post for Dailyblogtips[dot]com. I enjoyed reading this. Being a complete newbie with WordPress this was helpful. I only knew a few of them.

I use Blogger but will try these shortcuts and tips if at all I use WordPress on sites which I write being an author. 🙂

Thanks for sharing. 🙂

– Rohan.

Abrar Mohi Shafee

Hi Rohan,

Thanks buddy. I'm glad the post helped you.

Ha ha! Keep doing and I wish to see you on your own wordpress blog someday in the near future.

Have a nice weekend!

Sanjeev

Thankyou for these wonderful tips Abrar. I will follow these while writing new posts.

Abrar Mohi Shafee

My pleasure! Thanks for your read.

Harleena Singh

Hi Abrar,

Those are some wonderful tips for WordPress bloggers 🙂

Ah…I've never tried using my keyboard instead of the mouse! I know someone shared this at the ABC group forums on my blog, all the shortcuts, as you mentioned, though I still need to try them out.

I didn't know we can even moderate comments using the keyboard shortcuts! That doubles our work of learning SO many shortcuts…do you remember them all?

Yes, I tried the drag and drop option at the post editor, though depends on your image size also. I need to check out about the trick about YouTube you mentioned. I've tried the re-sizing option earlier, but still prefer to work on the images on Photoshop to make it apt size-wise for my posts..old habits die hard! Yes, the interlinking of old posts is best done this way.

Thanks for sharing these wonderful time saving tips with us. Have a nice week ahead 🙂

Abrar Mohi Shafee

Hi Harleena,

Thanks for your compliment!

That is our habit. We kept using mouse all the time. So now mouse looks most flexible than anything else. Though, if we can make habit of keyboard, I bet it will save more time.

I totally agree. It will increase the amount of works in the first time, as we will need to remember them. But once they are in our hands, we can make most use of it.

Honestly, I don't remember 100% of them except the important ones. Among them, I really love to moderate bulk comments using keyboard. It's so helpful, you can give it a try too.

By the way, thanks a lot for your comment and opinion about the feature. Wish you have a nice weekend!

Blee Ng

Seriously, great article. I feel so dumb for not knowing some of these tricks already. But some of the other stuff you mentioned, I had no idea I could do those things so easily. And with the changing the default thumbnail, medium, and large media file sizes thing? That was genius. I am going to do that for sure and I know that will save me a lot of time. Thanks!

Abrar Mohi Shafee

Hi Blee,

No worries! WordPress is very comfortable by default. That's why we usually don't look for shortcuts.

All the best as you're gonna try them. Hopefully they will save your time and make life easier.

Marija

Thanks for these tips. I'll definitely practice some of the shortcuts. Actually, first I'll go to adjust my photo settings, for automatic resizing, although I am a bit worried about compression as I need my photos compressed first. Also, I'll have to investigate further into the Screen Options you're talking about, maybe that will be of use for me as well.

My notes: Instead of using Alt+Shift+a for opening the link box, I use an even simpler shortcut CTRL+k. I introduced it into my routine quite recently and it's improved my blogging life significantly! Moreover, CTRL+Shift+v pastes your text without formatting, which makes my life so much easier! That's another very handy shortcut I've learned and adopted recently.

Abrar Mohi Shafee

Hi Marija,

Thanks for your comment. Yeah, these are real time savers in many cases. Do try them, who knows both would be fit for you.

Aha! Then two more shortcuts come to the list, just as you suggested:
– Insert link: Alt+Shift+a
– Paste text without formatting; CTRL+Shift+v

I appreciate your time to add two more values here!

Abrar Mohi Shafee

Hi Daniel,

Thanks for the privilege to write on DailyBlogTips. I really appreciate your consideration.

As of now, I will keep myself active here on the comment section to solve all others problems. And once again thanks for everything.
Comments are closed.