7 Proven Online Business Models that Work in 2015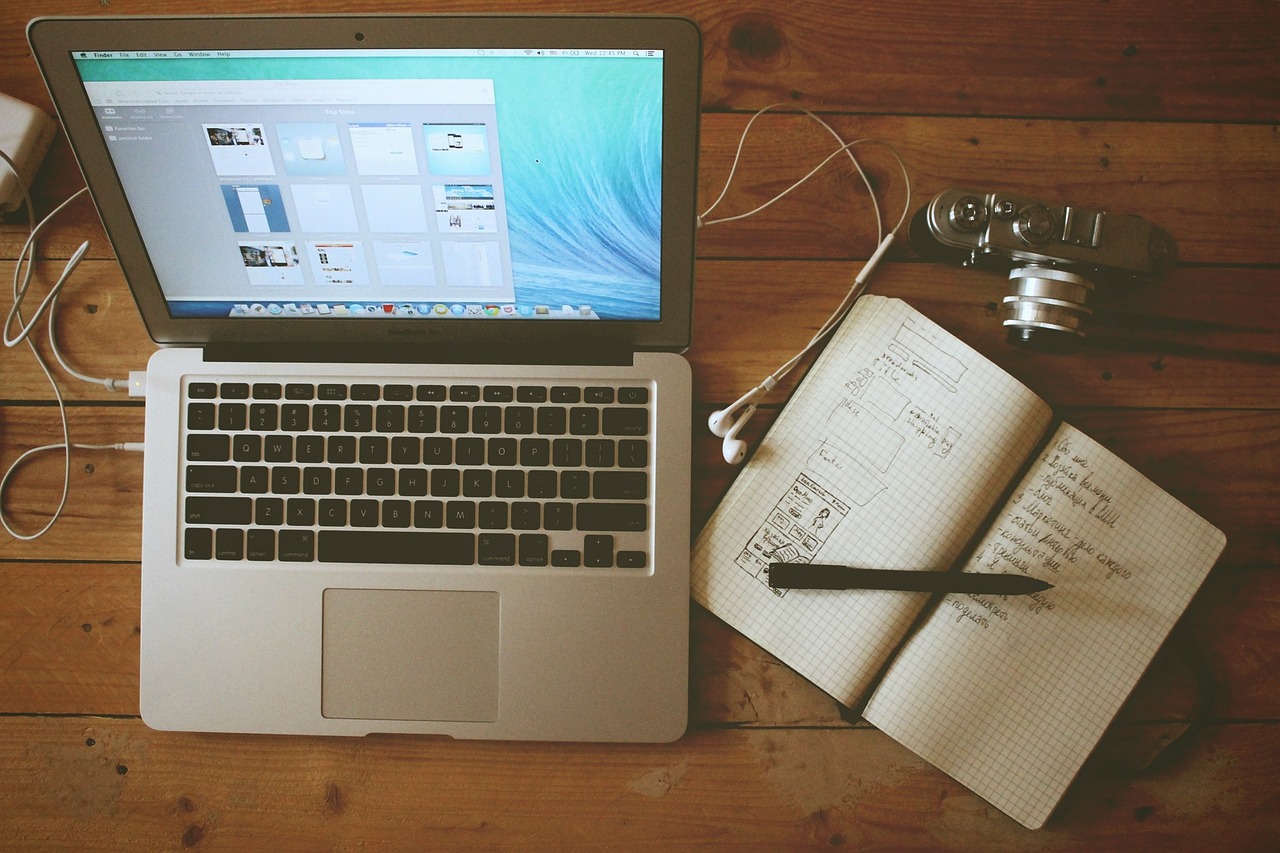 Recent data published by Internet Retailer reveals that online sales totaled $304.91 billion in 2014, a 15.4% increase from 2013, and that an estimated $350 billion will be spent online at the end of this year (2015). This is in the US alone.
While we're all obsessed with the Mark Zuckerbergs, Jeff Bezos, Larry Pages and Sergey Brins of this world, the fact remains that there are a lot of average people making a difference, and ensuring a comfortable living for themselves without necessarily having to create the next big thing.
If you are yet to start an online business, all data and indications show that now is the right time to start. If you're confused about what to start, don't worry, I'll show you seven practical and proven business models, with relevant examples, that you can implement immediately.
Business Model #1. The Ecommerce Business Model
While we all know Amazon.com to be the giant in the ecommerce space, very few people know that you can start a profitable ecommerce business that is barely a fraction of Amazon's gigantic size.
A very notable success story that proves the efficacy of this business model is Steve Chou, of MyWifeQuitHerJob.com.
Steve's wife wanted to quit her job so she could take care of their newborn child full time, and Steve was becoming increasingly concerned with financial security as his family grew.
Steve and his wife decided to start Bumblebee Linens, an ecommerce store that specializes on handkerchiefs and linens, and they were quickly able to replace his wife's salary of $100k within a year of starting the store.
Key Lessons
You don't have to start big; Yes, Amazon's success is massive but unrealistic for everybody else. Focusing on handkerchiefs and specialized linens seems smaller, but it is profitable for Steve and his wife.
Getting started doesn't have to be complicated or expensive: There are several ecommerce software and apps you can start with, a notable example being PrestaShop, which is free and an industry leader with 250,000 stores and a community of 800,000 members for support.
Business Model #2. The Freelancing Business Model
I've been online for over 5 years now, and one thing I've noticed among people who want to start online businesses is the desire for quick income.
I won't necessarily sell you a "quick cash" dream, because most people who start with such mindset don't last, but I can tell you that the fastest route to income online is to be a freelancer.
By becoming a freelancer, you can very well be making an income within a few days of starting your business.
You need to first have a viable skill you can use to serve potential clients; perhaps you're good at using Photoshop, drawing illustrations or cartoons, writing, designing plugins and themes, customizing websites, etc. Then you could have a successful freelance business in no time.
I'm an example of someone who built a successful online business through freelance writing, and Daniel and Ali's Freelance Writing Course is one of the best resources if you decide to go this route.
Key Lessons
Have something to offer: The fact that quick income is possible by freelancing doesn't mean it is effortless; you have to offer real value to clients, and you should forget about some "passive income" dream. Earning from freelancing requires real effort.
Learn from the best: If you're a freelance writer, Daniel and Ali's course for freelance writers is a good place to start, and it's extraordinarily affordable as a career investment.
If you want to do other forms of freelancing, seek the best people doing the freelancing of your choice and learn from them.
Business Model #3: The Consultant Business Model
The consultant business model is very similar to the freelancing business model, but it's different in that your role is to provide guidance to your clients instead of to execute their projects.
Perhaps you have some specialized knowledge you can use to help other organizations grow or achieve certain results that would have been impossible otherwise? Then you might want to start consulting.
Ross Simmonds was able to generate $160k in revenue, and $120k in profit, for his consulting business within a year of starting. He did $250k in revenue his second year, and that's without him having to employ anyone.
Business Model #4: The Digital Products Business Model
Selling your own products can be a profitable source of income, and this can eventually lead to a source of semi-passive income.
There are lots of success stories online that prove the efficacy of selling digital products, and a renowned example is Danny Iny, who rose to fame and built a 7 figure business within 4 years of starting online.
The key to creating successful information products lies in knowing what people want, and then giving it to them; if you can master this, and learn some basic marketing, then you'll experience above average success.
Business Model #5: The Affiliate Marketing Business Model
Some people do not want to be a "slave to their time" so to speak, and they detest having their income rely on them working all day non-stop.
For these people, freelancing or consulting won't work, and they might also not want to invest the upfront time required in creating an information product.
If you're in this camp, then affiliate marketing could be your business model of choice.
With affiliate marketing, you can promote a product created by someone else and get paid a percentage of the income generated from the sale you make.
A notable example of a successful affiliate marketer is Zac Johnson, who has made millions from affiliate marketing since he started around 15 years ago.
According to Zac, the key to affiliate marketing success lies in finding products that convert best for your audience and traffic source and focusing on them.
Business Model #6: The Subscription Business Model
This is the dream business model for most people; you put in the initial upfront effort and, with some maintenance effort, you can guarantee a consistent, or increasing, income every month.
The benefit of a subscription business model lies in the fact that people only need to register once, and they will be billed month after month; depending on how well you're able to maintain your subscription site, and how well you can attract new users, this can be a massive source of income.
My favorite success story using this approach is Carol Tice. Carol started the Freelance Writers Den, her community for freelance writers in 2011, and it's since grown to thousands of users that pay $25 monthly to be a part of the community.
Business Model #7: The Paywall Business Model
The Paywall business model is quickly becoming a choice among publications and media sites as a way to increase revenue without relying on ads.
The paywall businessá model involves you giving people access to a certain number of content on your site, or restricting access to a certain percentage of your content, so that people can pay to access the remaining content.
Several reputable news sites like The New York Times and Boston Globe rely on this as their main source of online revenue.
Which is Your Favorite Business Model?
Do you have an online business yet? Which of the above is your favorite online business model? Comment below.
Bamidele Onibalusi is a successful entrepreneur and freelance writer who teachesápeople how to build successfulábusinesses at EffectiveBusinessIdeas.com. You can follow him on Twitter @youngprepro
Browse all articles on the Monetize category
11 Responses to "7 Proven Online Business Models that Work in 2015"
Midbrain Activation

I like the idea of mixing business models. You can be selling affiliate products on your website while providing online coaching as well. You can also offer a private membership website with a monthly or annual subscription. You can either sell your own products or an affiliate program that belongs to someone else. If you sell your own products, you are definitely branding yourself.

Stanley

I would say that number 5 is the best because in affilate marketing you learn all business. You need to know some basic html, css and wordpress. Need to know keyword research, writing articles, SEO, some baisc marketing skills and if you find a good product you can grant pretty good income with less work.

Dewald Swart

Being a freelancer myself I would say the first business model is the best one for me. That does not mean that I cannot incorporate any of the other as well.

Siva

I like the first business model of E Commerce business I feel its space been created for buyers and sellers. And I love Affiliate Marketing business , Zac Johnson is successful person in Affiliate business, because he is caring for his reader, the most important of affiliate is not about making sales, but care for readers and it is not so easy to make some money from affiliate, most of them fails and they give up earlier. Excellent business models that work , also few remain for decade

Thanks,
Siva

Abdul Cholik

Based on the list of business models above I prefer to run Freelancing Business especially in writing article or book. I feel I have passion on it.
Thank you for the useful article.

rose

Digital world digital technique.Now a days online business is most popular business for our present time.This is helpful airticle.But i can't understand about business model 7.

Oompfh.com

Hi Oni,
This blog really valuable for those who wants to income more. I am very much interested in freelancing work. Your blog will help me a lot. Thank you for sharing your knowledge with us.

Connor Rickett

I would say that one very good (side) strategy for anyone with a freelancer model is to minimize lead generation time. You don't get paid to find people who want to pay you, so focusing on finding clients who have businesses is a good plan–they'll find the clients, and come to you when they need work done.

Hassan Ud-deen

Hey Oni,

I'd have to say that my favorite business model would be the Ecommerce model. You find a solid product, build your brand around the product, work on your site and can outsource a lot of the work at a later stage, when you've grown.

It's scalable., and if you set things up right you can let it run by itself. Which can't be done with freelancing unfortunately!

Bamidele Onibalusi

You're right, Hassan. There's a lot of flexibility with the e-commerce business model, as it's all about finding what's working and scaling.

The freelance business model can be scaled as well; it might not be as easy as other business models, but it is definitely possible.

Faith Tarcova

I like the idea of mixing business models. You can be selling affiliate products on your website while providing online coaching as well. You can also offer a private membership website with a monthly or annual subscription. You can either sell your own products or an affiliate program that belongs to someone else. If you sell your own products, you are definitely branding yourself.
Comments are closed.