6 Ways to be Kind to Your Readers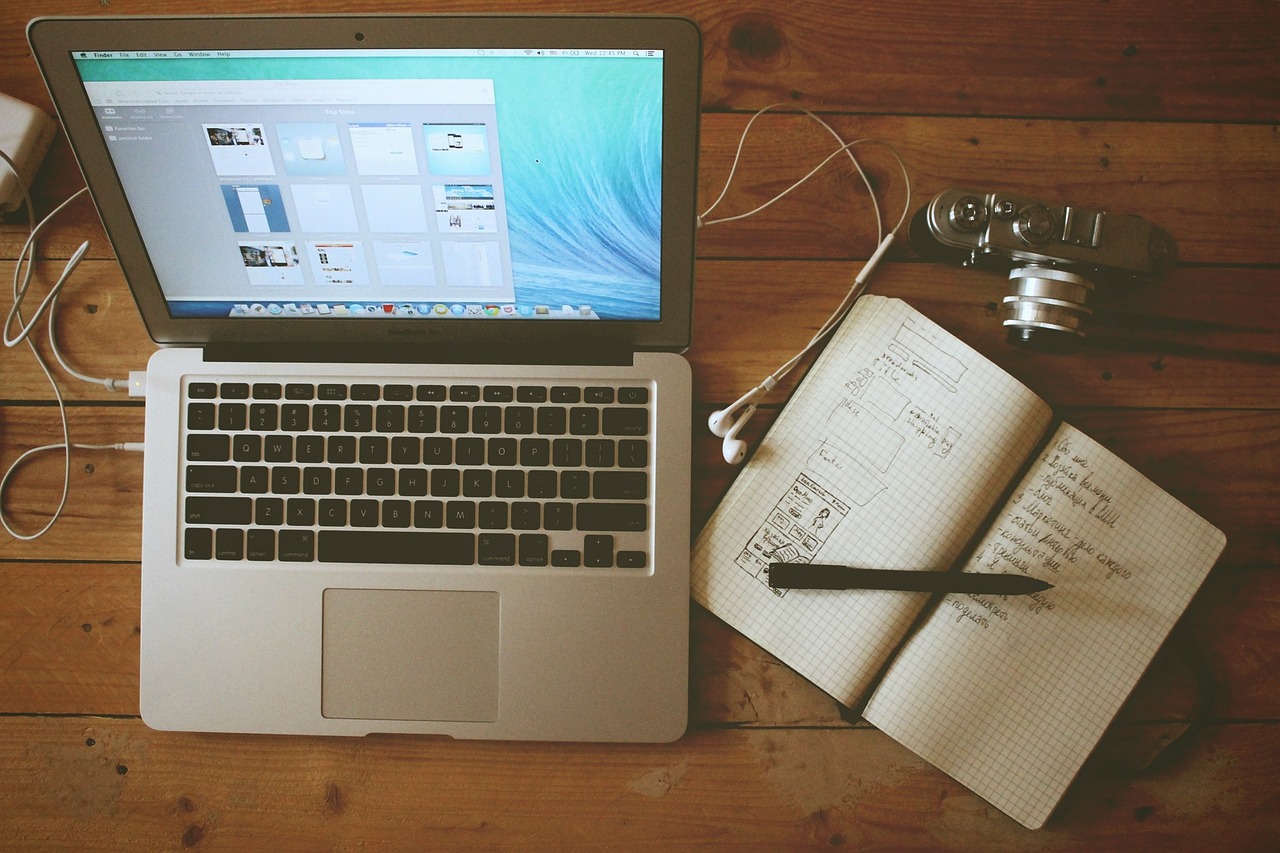 This is a guest post from Bamboo Forest. If you want to guest post on this blog, check out the guidelines here.
Kindness can go a long way, regardless of what you are trying to accomplish. If you are trying to build a popular blog, well, you might wanna be kind to your readers, as this will improve the chances of them coming back and becoming part of your community. Below you'll find 6 tips for this purpose.
1. Kill or shorten introductions. They are often unnecessary and can make your post longer but not better. Every time you find yourself writing an intro, ask yourself if it's necessary for the reader to understand what you're trying to say. If it's not, then just cut to the chase.
2. Champion quality over quantity. Sometimes the obsession for a certain amount of posts begins to infiltrate our consciousness. People are reading our posts for what they have to say, not because you just wrote another one. So if you're only capable of writing one good post a week, then stick with that. Your readers will respect you for it. This concept is especially important to observe when you consider the competition. Your posts have to compete with other A-listers in your niche. How's a mediocre post going to do that?
3. Commit to having every post be entertaining. For example, I had a long blogging hiatus. While I could have written a post explaining to my audience that it's going to be a while before I write another post, I concluded that would be the most boring post in the world.
That said, when you just have to get that informational post out there–make it as entertaining as humanly possible regardless of the boring nature of the subject. Humor can work well here.
4. Write clearly. The sign of a great writer is when their readers can start from the beginning of the page and get to the bottom without having to read any sentence twice. Do you have that kind of clarity and simplicity in your writing?
5. Keep your posts as short as possible. Blogging is not about us the authors–it's aboutthem, the readers. So if you have a post that "requires" 1000 words, see if you can be extremely concise and get it down to 700. Or to put it another way,
"The ability to simplify means to eliminate the unnecessary so that the necessary may speak."~Hans Hofmann
6. Step up your game. This isn't the most conventional way to be kind to your readers, but blogging is highly competitive. Show your readers on a regular basis that your writing is getting more concise, more compelling as well as more entertaining. The best way to do this is to read more, write more and think more. Every few months your writing should not only get better, but it should also become more creative. You should be evolving all the time.
"You can raise the bar or you can wait for others to raise it, but it's getting raised regardless" says Seth Godin.
What will you do this week to show more kindness to your readers?
About the Author: Bamboo Forest created Tick Tock Timer, an online timer that helps make bloggers ridiculously productive. He also writes for Pun Intended, a blog that's hilarious and enlightened.
Browse all articles on the Blogging Basics category
24 Responses to "6 Ways to be Kind to Your Readers"
Alex

I am agree with the keep your post as short as possible. I keep this point in my mind every time.

Arsene Hodali

I've been thinking about my word count lately. Thank you for verifying my thoughts on me needing to lower my "100 word" posts.

Gary B.

Thanks for the insight. I am just getting into blogging and hope that one day my site is as insightful as yours.

erin

I am working on this myself. All are wonderful tips and so very true. Wish more people would read this and take it to heart!

Emelie – 20 ways to make 100 dollar

I think all the tips was good. I use to have a bit of intro to my articles, maybe I should shorten it up a bit. Write clearly is also good to think of. I try the best I can 🙂

Lisa Angelettie

I think it's also important to give your readers REAL info and tips that they can implement and see results. It annoys me when some site owners make you pay for every little bit of information and just write fluff. That's not the greatest biz karma in my opinion.

Julius

In addition to those tips, We'll also try giving our readers more voice in the site. We'll ask what they want to read about and what their thoughts are in each of our posts

Stephen

You are spot on with the first point. More often that not I will delete the first paragraph of each post I write – it is generally just unnecessary waffle.

Number six is good too, and with that point in mind I think it is sometimes worth revisiting and improving older posts.

Umesh

I like #1. But always i try to shorten my page, it gets longer and longer. Can't help myself. English is my second language and that may be creating problem for me.

Anyway Nice post.

Geen Russell

Reading the tips I realized that I am doing them all. So my conclusion is that some people can learn "kindness" through other ways and use it when addressing their readers.

Anyway. It's really useful.

George Passwater

Nice tips and a great post.

I am all for number 6: Step up your game. If you aren't doing something to improve yourself, why are you even trying? I try to always do something everyday like: read something, write something or learn something. The brain is a muscle and the more you use it, the more it will help you.

Bamboo Forest – Tick Tock Timer

Well said.

BloggerDaily

Absolutely true.

Readers love kind authors and this is the way on how to be kind to them. Make them read comfortably and they'll love to read more and more from you.

Nice tips, pal =p

Bamboo Forest – Tick Tock Timer

@ Jean: No doubt about it. Less is often more.

@ Impulse: agreed.

@ Roshan: Keeping intros short is good.

@ Dev: Glad you found the post of value.

Dev @ Blogging Tips

These are some great tips bud. "Kill or shorten introductions" Grreat Point….!! I really like the point of keeping posts as short as possible.
Thanks for sharing this great post.

Thanks,
Dev

Gary David | Private Label Unlimited

I agree. There are a lot ways ways to build relationship to our subscribers. But there is one thing that a lot of marketers is missing out, and that is the simplicity. We don't need to put fancy posts, just straight-to-the-point type of post is enough for our readers. We should simplify, and not let our readers become uncomfortable reading our posts.

Thanks and will look forward to your future valuable posts.

Gary David

Roshan Ahmed

Yeah,
First of all we must think that what we would expect from other bloggers and try to put content which readers prefer. And so I totally agree that we don't want any intros.

It's better to give a short paragraph intro and then directly enter to the topic.

-Roshan Ahmed 🙂

Impulse Magazine

I would rather provide my readers with quality post, then providing them with posts that have no value

Peter J

this is so totally true, i write way to much for introductions in my post. Thanks for this.

Jean Sarauer

I'm glad you spoke about the quality vs. quantity aspect of things. Sometimes there seems to be a race to see who can push out the most posts, and it's easy to get caught up in that "more, more, more concept.

Scott Barron

I agree with you Jean! I hear constantly in the blogging world to post each and every day. I personally believe that 365 blog posts a year in some niche's is over-kill.

Rob

It would be hard if your blog is extremely specific, but another kindness to readers would be variety. My blog is mainly humorous. I try to alternate posts with lots of verbiage and posts of lots of pictures. Variety is the spice of life is not just a saying.

Murlu

I'm going to make an effort to reduce the intro to my posts, I do feel I ramble on a little sometimes.

I think another way to be kind is to highlight readers. If someone stands out, nothing quite says a thank you than publicly telling others about what a great person they are. It's not to undermine the other readers, in fact, I think others could all agree as they'd know the contributions they make.

Web Marketing Tips

One more thing I would love to add is asking for their reviews and opinions. Only adding comments section will not be good enough …
Comments are closed.