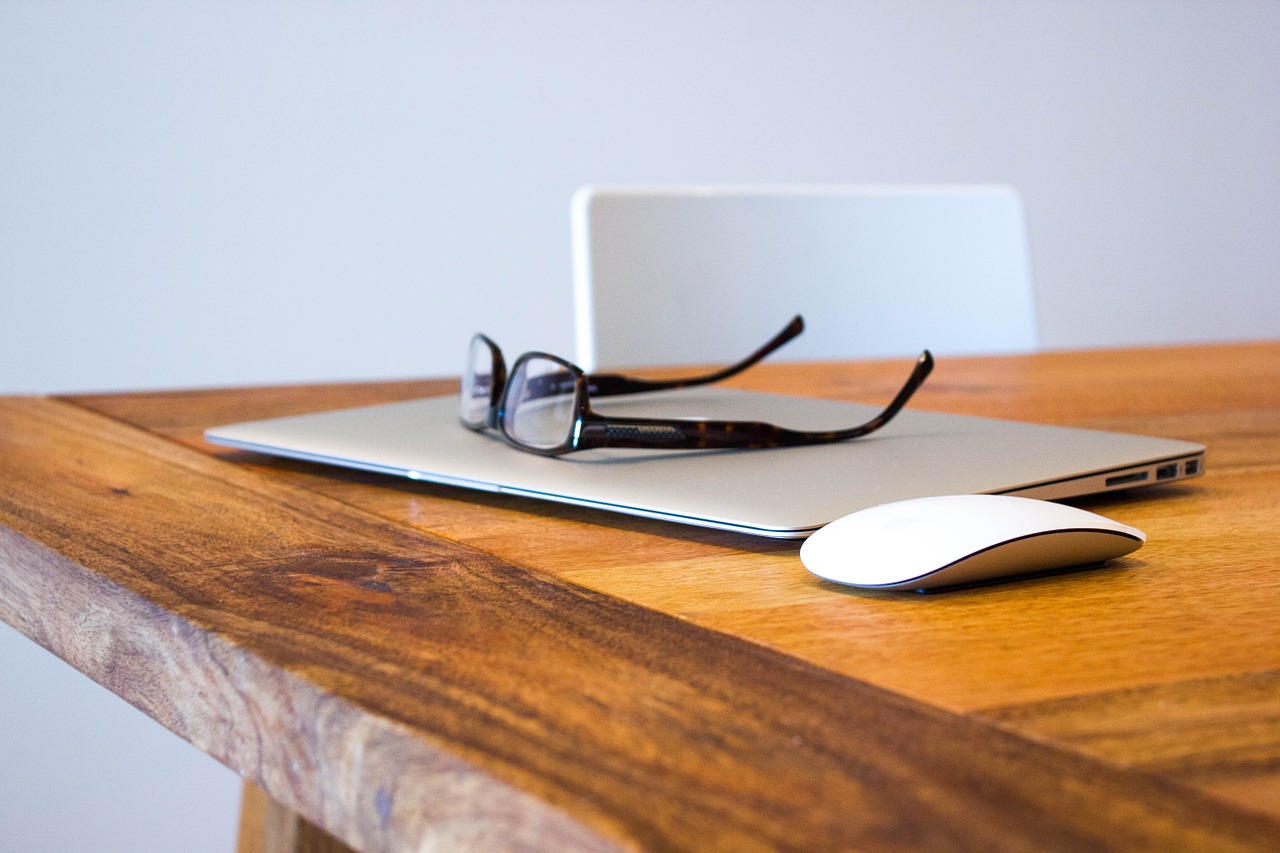 Enough of the quasi-motivating "New Year posts" which promise you the world but show you no actions to take.
This post is just gonna give you the facts; no B.S. about "taking charge" of your blog's success, just stuff you need to get done to rock it in 2012.
So, how about you stop reading the intro and start taking notes, and after that, don't go check Twitter, start implementing them right now!
1.) Take Your Email List Seriously
It's time to start taking your email list seriously, because building it is the "do or die" component of your blog that simply cannot be ignored.
By the way, if you haven't started an email list for your blog, I can personally call you up and yell at you for motivation if needed ;).
First things first, nailing the right spots for opt-in forms.
As covered in this post on the AWeber blog, there are 3 main spots where opt-in forms are essential and can really be considered not optional, and they are:
Sidebar opt-in
End of post opt-in
Opt-ins on important pages (about me, etc.)
Two "bonus" places I would greatly consider are the above the fold feature box (like I have on my site) and the dedicated subscription page (which also lists other ways to subscribe, such as via RSS).
The other two things you need to do are:
Try new email collection techniques
Make your newsletter worth subscribing too
As for the first one, I've covered 9 clever email conversion techniques on my own site and 3 ways to increase email conversions here on DailyBlogTips.
As for the second, you need to start creating newsletter exclusive content just for subscribers, in the form of free guides hosted on your site or elsewhere (such as Scribd) or just with plain text emails that provide a lot of value.
Your email list is everything, time to make it count.
2.) Branch Out to New Content Mediums
Time to stop with the boring text posts all the time.
Not that there's anything wrong with the classic blog article (you're reading one now!), but in 2012 you need to embrace the change in how people interact with content, and that means getting involved with audio and video.
This is the year where you need to start "Being Everywhere", and this starts with learning the benefits of using video and also how to start a podcast.
I wrote a post hear on DBT specifically about how to increase your blog traffic with SlideShare, and I have a quick update: I was able to make the SlideShare homepage, get over 18,000+ views on my presentation, and attract over 2000 unique visitors to my blog!
But I'm not hear to talk about my successes, I'm here to prove a point: new content mediums work, and you are missing out on tons of traffic if you stick to your regular old text posts.
It's time to start engaging in:
Video
Podcasts
Slideshows
Infographics
Unique images
PDF & documents (guides)
Webinars
All of these forms of content not only help you stand out, they will also help you attract more visitors and become known as the blogger who dominants all content forms in your niche.
So get on it :).
3.) Start Guest Blogging With Purpose
No more of the "spray and pray" strategy of guest blogging.
In my post on creating a funnel with your guest posts, I talk about how a blind guest post (with no real purpose), while it might bring over some traffic/subscribers, is far from being as effective as a guest post that relies on "priming" readers for something on your blog.
Your goal as a guest blogger should be as follows:
Create amazing content (that's a given, "price of admission" as it were)
Prime readers for something on your site (we'll get into that in a minute)
Stand out from other guest bloggers
We're not going to go over how to create awesome content, there's plenty of info on that.
As for priming readers, as I stated in my post above, you need to write a guest post that does one of the following things:
Relates to your unique selling proposition
Relates to your opt-in freebie (e-Book or otherwise)
Relates to whatever you are selling
The reason you need to do this is because people who have read your post all the way through will be interested in learning more (since they obviously enjoyed the topic of your post).
This is why 'priming' work so well, after reading an article of yours about "taxes" on a personal development site, they head over to your blog where you write about taxes and, guess what, have a free e-Book on how to get your taxes done fast.
They've been primed by the guest post to your specific topic/niche, and now your blog caters to that topic.
I guarantee you'll see more sign-ups to your list, try it out and if it doesn't work, I encourage you to visit my blog and leave me an angry comment ;).
4.) Stop Wasting Time on Social Media
Okay, before you draw out the fire and pitchforks, hear me out…
As tremendous of a resource as social media can be for creating connections, it pales in comparison when it comes to networking influential people in your niche.
That's right, email is the greatest "social network" of all.
Staying in touch with people who blog about the same or similar topics as you as the obvious benefit that they will likely support your new posts a projects, sharing them to a whole new audience for you.
Reciprocation generally leads to people willing to help you out back, this is where social media can come in handy (sharing the work of others on Twitter will usually lead to them doing the same).
However, email is where all of the magic happens: guest post submissions, project discussions, debates & private chats, interviews, collaborations, all of the interesting things about your business are going down via email, with social media as the ever present "face" or icebreaker for new contacts & business relationships.
Email is also how you can "chase" traffic rather than sitting around and waiting for it: don't spam, but for new posts that really push buttons, shoot an email to a few influential people who might be interested in your content, and ask them kindly if they would mind sharing it to their audience (stating plainly that you think their readers would enjoy it).
You'd be surprised at how much a polite email can get done when sent to the right people.
5.) Optimize Your Site Design & Speed
If you recall from this research study on web design, it's scary how much your site design can effect people's perception of the quality of your content (and how trustworthy you are)… before they even read any of it!
Did you also know that you only have an average of a few seconds (that's single digits) to capture someone's attention before they "bounce" off of your site?
Point is: site design and site speed matter, a lot, and in 2012 it's time for you to start taking them seriously.
When it comes to site design, you need to think about the end goal of your site: are you trying to get email subscribers? Are you trying to get affiliate sales? Are you hoping people will buy your products?
If you are the typical blog, you are going to want to focus on building your list, and if that's the case, you need to focus on having a clean, uncluttered site with plenty of reading room and an emphasis on opt-in forms.
Not those annoying opt-in forms that won't go away when clicked, but natural forms at prime locations, as discussed in section #1.
You are also going to want an easy to navigate site: don't have a ton of options on your navigation menu, don't have a search field unless absolutely necessary, and don't include useless links in your sidebar and other sections of your site (example: get rid of links to categories under your post's description).
When it comes to speeding up a WordPress blog, there are a few things that will always apply to your site's speed:
Choose a good host (cheap is fine at first, but good hosting matters if you want to grow)
Keep your homepage simple and clean (KISS – Keep it simple, stupid!)
Optimize images automatically with WP SmushIt
Optimize your database with WP-Optimize
Consider using a plugin that utilizes LazyLoad
Pick a good CDN service and host files there (I suggest MaxCDN)
Turn off non-essentials (like pingbacks/trackbacks, default Gravatar images, deleting useless plugins, etc.)
[Advanced] Replace PHP with static HTML where you are able (check out this great post on how to do just that)
Lastly, if you are running a WordPress site without running a caching plugin, you are doing things wrong, so make sure you have either WP Super Cache or W3 Total Cache installed right this instant! (I like W3 better, and integrated with Cloudflare)
6.) Create Content With Deliberate Practice
In a recent post of mine of the psychology behind a successful blog, I noted a research study that aimed to address why certain violinists went on to become world reknowned musicans, and why others didn't (even though they were still talented at the violin).
Their findings?
It was due to the amount of deliberate practice that the world class students engaged in, not the amount of practice.
The thing was, the world class students had a tendency to practice in long, deliberate sessions were they worked on addressing their weakpoints and refining their strong points, ie, practice with a purpose.
This is akin to doing drills in athletics, rather than just "shooting the ball around".
If you hope to create a blog that gets noticed and makes a difference, you need to take on this mindset when you write.
Write for your blog (and for your guest posts) when you really have time to sit and focus, when you have time to concentrate on creating a post that accomplishes what you set out to do from the very beginning, no matter how many edits and rewrites it takes to do it.
A lackluster effort will produce lackluster results, so if you want to become known for having word-class content, practice like a world-class blogger.