5 Ways To Network Your Way To Blogging Success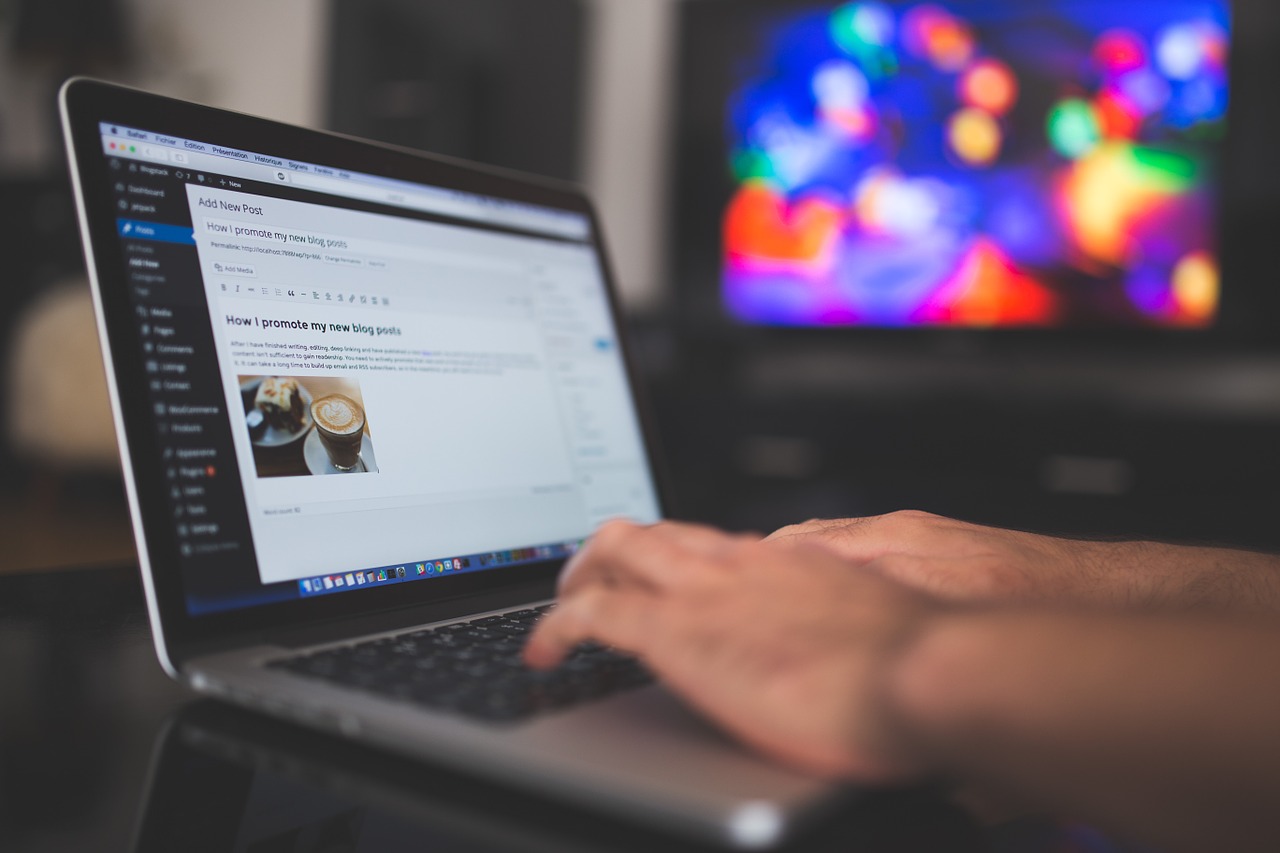 This is a guest post by Steve Roy. If you want to guest post on this blog, check out the guidelines here.
Networking has become a buzzword over the last few years and with the explosion of social media, it has become "the way" to build a business.
We all know the vast power of social media and the role it can play in your success as a blogger. However, there are still many, many blogggers who are not taking advantage of this phenomenon.
When I say taking advantage of it, I don't mean posting your weekend activities on Facebook or tweeting out random thoughts you have throughout the day.
What I'm talking about is using social media to build relationships with your peers and with those who are in social circles that you want to be a part of
The Power Of Networking
Networking is especially important for a new blogger. If you think you can go it alone and see the same level of success, then by all means try it. However, if you want to speed up the process of building traffic and gaining new readers and subscribers, then you need to leverage other bloggers audiences. This is where networking comes in.
Great content is the starting point for a successful blog, but when you are just beginning, nobody is going to read it because you have no traffic. Building significant levels of traffic takes time and that's part of the blogging process, but why not help yourself and begin networking with bloggers who have already achieved what you want?
For example, I have a fitness blog which has been running since 2008. It has never received more than 300 visitors in any given month. Why? Because I have not networked one bit. I have written my posts and done nothing to get people to read them.
Now take my current blog, I have focused my attention on building relationships through networking and have had much greater success. Here some of the things I have done which have helped grow my blog quite rapidly:
1. Use guest posting.
We have all heard that guest posting is a great way to reach out to more readers and build traffic. A few important things to keep in mind when using this method are:
Find a blog in a similar niche.I see a lot of bloggers who want to submit their post to a high traffic site even though it is in a completely different niche. Big mistake. Even if you get some traffic from it, chances are that they will have little interest in your topic. There is no point to driving traffic to your blog if nobody wants to read it or opt in to your newsletter.
Interact with those who comment on your guest post. Don't just reply with a "thanks for the comment", ask them questions and get them talking to each other, that's how you will get them to come to your blog and become your readers too.
2. Use Twitter.
For months, I was resistant to Twitter because I thought it was a glorified chat room. When I was finally convinced to get on board by a friend, I discovered its potential. In my opinion, Twitter is themost powerful of all social media streams. Just in the last month, I have been in contact with "A" list bloggers and gotten their radar, formed relationships with very successful business owners and bloggers, and made several friends in the process. When used correctly, Twitter can be incredibly powerful and can have a huge impact on your business.
3. Be Useful.
Anyone can self promote and send link after link promoting their own stuff, but the real potential for massive traffic is when others start doing it for you. I can send out 20 tweets about my own most recent post and get a few visitors.
One tweet from someone like Pat Flynn, Brian Clark, or Yaro Starak will send 50 or 100 times the traffic that I could promoting myself. How do you get these big names to promote you? You need to get their attention. Email them something that will interest them, sell their products as an affiliate, send them a personal and unique Tweet, but you HAVE to provide value.
Successful bloggers are incredibly busy people and inundated with emails, calls, and everything else all day every day. You need to stand out, be different, and NOT be looking for a handout. "Please RT this" will not work with these folks.
4. Make Friends.
I have been lucky enough to meet a few people on Twitter who I can now call friends. It just so happens that these friends have blogs that are MUCH more successful than mine.
My intention is to build on those friendships and hopefully learn some things about blogging along the way. If you have a hidden agenda and are just using your "friendship" for your benefit only, it won't last too long and you will have burned a very important bridge.
If we constantly ask our network to promote us, it will most likely ruin the relationship. However, if we are providing a good resource for people and our content is high quality, we may find that we get promoted without even asking. Just being mentioned in a high profile bloggers blog can send hundreds or thousands of visitors to our sites. The important thing here is to focus on building a network of friends, not promoters.
5. Give, Then Receive.
If you can adopt the philosophy that you need to give before receiving, you will be in a much better position in the long run.
If you can consistently promote high quality sites and valuable resources to your network, you will find that you will begin to build credibility and trust. These two things are absolutely critical to a building a successful blog.
People love to share information. It's our job to share high quality and valuable information. If you find a new blogger who seems to have great ideas, by all means, send out a tweet. If you come across a fascinating article, share that too.
Don't worry about others promoting you right now, that will come in time (assuming you have good content). Your focus should be on providing helpful resources and offering that information to your network. Over time and with a little luck, you may get the attention of the people whose blogs you have been promoting. That's when great things can happen.
If you are not building your network in some capacity every day, you are severely limiting the growth of your blog. Make a commitment to building relationships with those in your niche and start building mutually beneficial relationships today!
You will be amazed at the difference it can make.
About the Author: Steve Roy is the owner of EndingTheGrind.com, a blog dedicated to helping people get out of their miserable jobs, build an online business, and live with passion!
Browse all articles on the Strategy category
10 Responses to "5 Ways To Network Your Way To Blogging Success"
Mike

"5. Give, Then Receive." I think that this is the most important tip as well. Most people just want backlinks and traffic without doing much in return for others.

If you continue to give, bloggers will take note of that and they will be more likely to give to you. If people see that you are greedy they will have no reason for helping you out.

wasim ismail

Some nice tips, as networking is very powerful, also stepping outside your comfort zone to do all these things, as I know many online business owners that know what they need to do, but haven't got the courage or are worried about certain things, If you really want to be successful, at times you just have to jump into the deep end, and you will learn how to swim as the waves come.
Thanks for sharing

Find All Answers

Networking takes time. But it is worth the efforts. Not only do you get exposure for your blog, but you can also make some good friends.

Jane.

Ishan

#5 (Give, Then Receive) is the best advice for any blogger. Many times, bloggers will look for favors for free and this just does not work!
You have to help others and then ask for anything!
Great read.

Vivek Parmar

At present networking is necessary because without this no one can survive and social media helps you to get more from it and becomes the best place to network with people

Web Marketing Tips

quite agree with you.

But however social media do need time to provide whole benefit to you.

Dave Steffensmeier

It was a pleasure reading your article. Facebook is an awesome networking site that really does help build great business and personal relationships. Your right I don't need to know every detail about what someone ate for dinner. However, Facebook is a new way to share advise and get advise as you get to know friends of outside your normal circle. You can get help getting a better job, sharing business ideas, buying a new house, and fixing up your house to name a few topics of value. The point is Facebook can have a lot of value when you are establishing relationships and share value with others.

Keep up the great value you provide.
Dave

Template Faerie

Wow, excellent article! I enjoyed reading it very much. Thanks for sharing these valuable tips. 🙂

tushar

right dude..giving is very important before you expect to have something. I am pretty bad at this stuff and really need to start rewarding my readers.
PS. i am very bad at Twitter marketing..any tips?

Abhishek Bharadwaj

Hi Steve,

Please throw some light on your blogging journey with EndingtheGrind

Regards
Comments are closed.