5 Steps to Write Effective Articles in Less Time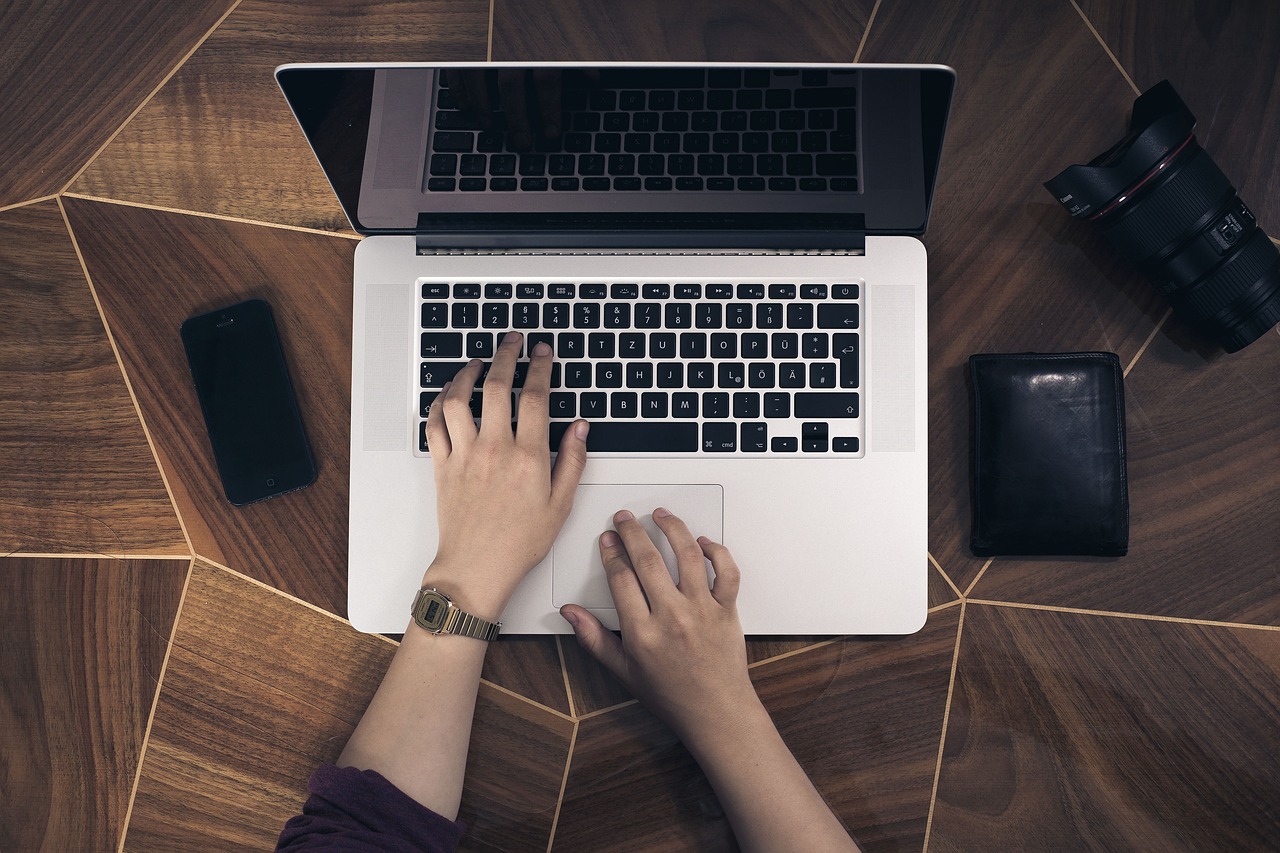 This is a guest post by Ramkarthik. You can read more of his tips on blogging and making money online on Blogging Tune.
Do you sit in front of computer for a long time to create a single blog post or article? Does it take too much thinking for you to come up with an effective article? If your answer was 'yes' to any of these questions, you should continue to read the post. Whether you are a blogger or a freelance writer or an article marketer, you need to write effective articles quickly. If you are doing one of those as a full time job, you must really use your time properly and try to write more articles in less time. Here are few things you should do when you sit to write an article or blog post.
1. Close Every Other Application
Ever installed any software? Few of them ask you to close other applications when installing it. The same should be followed when you sit to write an article. Close the chat client first. This is probably the one which eats up most of your time. Next, close your email client. Don't have any other application open, other than your writing software. You should not open any of the applications when you are writing the article. You can open your browser when you want to look for some reference, but close it again as soon as you are done. Don't check your blog traffic stats, AdSense earnings or anything else as well.
2. Do Research Before Writing
It is always better to do a little research before writing the article. This will help you to write an effective article. The quality of the article will show clearly that you have researched. Almost every blog post that hits the front page of social bookmarking sites is well researched and structured. By doing research, you also make your article longer and in depth.
3. Prepare a Schedule
Preparing a schedule will help you in saving time. Set a time for each and everything you do for the article. You can allocate 30 minutes or whatever you are comfortable with, for writing the article itself. Set 5 minutes for selecting an image. Also have 10-15 minutes for collecting references and coming up with a catchy headline. Within an hour, you should be able to create some top notch content.
4. Proof Read At Least Once
This is very important and most people skip this due to lack of time (or patience). This will prove to be costly when you are writing for some other person or for a client. Once you finish writing the post, read it once. If you have written many articles and don't have time to proof read all of them, hire a person to do the work for you.
5. Do the Editing Till You Are Satisfied
Once you have completed writing the article, do the formatting works. Place the image at the right place. Give credit to the image author if needed. Preview the article. If it is what you wanted, publish the article. If not, continue with your editing and formatting. Add quotes to the post to make it more effective. Tie any loose ends.
Writing quality articles in short time is not an easy task, but if you prepare yourself and use a structured process soon you will be cranking paragraphs like there is no tomorrow!
Browse all articles on the Writing Content category
26 Responses to "5 Steps to Write Effective Articles in Less Time"
Frank

You speak to the point! I'm looking for such tips on improving my blog writting. Thanks.

Multilingual Article Diretcory

Perfect.. All i need to write nice articles!

now you can test the above tips in my Article Directory…if you like..

Thanks a Lot

Anya

Good point to create a unique article. Your tip is very helpful to work in less time.

article submission service

The art of effective article writing begins with having a clear mind with lots of thoughts and ground research on the topic. Then comes the part where you need to draft your thoughts in a nice sequence and finally do editing and proof reading until you are satisfied with the article. These are some of the best practises in writing articles.

SEO Genius

Very good points there and a nice clear and concise article 🙂

Steve

This is very useful information. I especially agree with suggestion # 1 about closing everything else, especially the instant message and chat tools. It's nice to be in instantaneous contact with friends all over the world, but that can be quite a distraction when I am trying to write something.

I'm pretty good at multitasking, but I often think I can be more effective at unitasking–doing just one thing at a time. Thanks for the useful info.

Tay – Super Blogging

This is simply an excellent article. I'm usually not productive enough, and haven't made myself a schedule to stick to. And when I do, I break away from it after a while.

Currently I'm trying to write up an article, yet I have my email opened, Google Reader, several other blogs, Pepperjam, and AIM. I think I really needed to read this. I know not to keep everything else opened, yet I just can't help myself!

Marty

As an alternative to closing down all other apps, the Dark Room text editor (

Nick

I think the most important is to do your research and also know what your readers want – otherwise no matter how much you write, the articles won't make much sense nor provide a need. Nice article!

Daniel Scocco

Louis, they will not result in less time, but they are required for "efficient articles."

Louis Liem

Just my opinion. I don't think research, proofreading and editing will result in "less time" when creating articles. Those three are the most time consuming and they couldn't be done short time.

Young

Well done, Ramkarthik. I will translate this into Chinese on my blog.

Former Fat Guy

I have a digital egg timer that I use. I set it for an hour, turn off all other apps (yes, even twitter), put on some baroque music and focus for one solid hour.

then, if required, take a 15 minute fun break, stretch, get a drink, go pee or whatever, then set it for another hour.

I started this only a few weeks ago, but I'm amazed at what I can get done in one to three hours of solid focus

Serena

Those tips are so true. Sometimes I wondered why am I sitting in front of the computer for the whole day and seems to accomplish so little. I realized now that these other applications, chat, clicking on links, checking emails and stuff had already stolen my time.

Lid

Sad but true – we often ignore the basics…and like Mark, I seem to have a thing for Twitter – argh – off it must go!

Ramkarthik

Mark, Twitter indeed is very distracting. If one gets addicted to it, most of the time will get wasted there.

Bob, when we read a mail and reply to it, we keep thinking about it for a long time. You are right on that point.

Bob Younce

"Close Every Other Application" is probably the best damn productivity advice you can give anyone who works on a computer.

For example, even when it's related to your work, email can be a distraction. You get the notification, switch to your email program, read the email, respond to it, think about it for a while… then you have to get back into the groove of writing. It adds up.

Good form!

Mark Blair

Ah, I am so guilty of #1 — Twitter, off you go!

Ramkarthik

Thanks to everyone for making a comment and sharing your view. Glad you liked the article.

OldSailor

I agree. If enough research is done, then it is possible to write a post in short time. Proof reading at least once is definitely required.

Debt Cures

Hello-

I have trouble with number one all the time. I use Firefox so I usually have 5-10 different tabs open with different sites all asking for my attention and then I struggle with number 2 because I tend to do too much research and then get bogged down in what to put in the article and what to leave out.

Thanks for the tips and reminders.

-Adam

Keith Wozniak

Great tips, somewhat common sense, but those are usually the basics and the basics are what we don't do.

Chad

I lol'd at #1. Very true, I couldn't tell you how many times this has kept me from getting out a quality article in less than an 1 hour or even that day.

Charles Peng

It's really really good suggestion.

Christy

Great advice, you made some really good points.

See, even now I'm over here reading this article and checking my adsense account, all while working on an article. (Which is not good)

I could definitely save time by learning how to focus on one thing at a time. 🙂

Michal

Yes, good points. I found it very useful to read and edit the article I wrote again and again, sometimes it waits several weeks and I reed it again and rework some parts of it.
Comments are closed.