5 Steps a Newbie Blogger Never Misses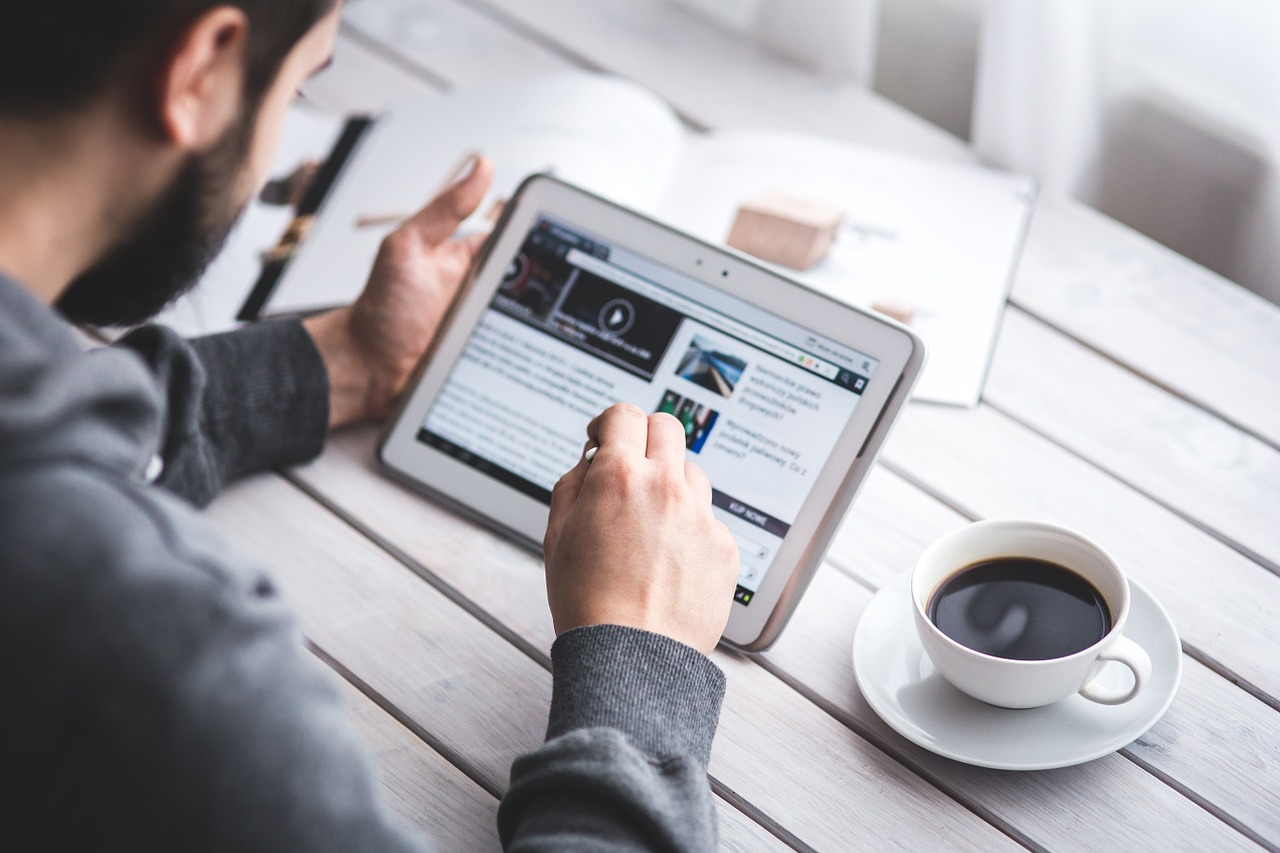 This is a guest post by Jane Sheeba. If you want to guest post on this blog, check out the guidelines here.
Blogging is an exciting thing. Even more exciting is being a newbie blogger. Every matured living being passes few stages before becoming so. For instance, there is a single cell stage, an embryo, new born, child, teen and so on. Similarly every blogger is a newbie before becoming a matured blogger. And there are certain stages every newbie blogger passes through. Here I discuss 5 stages every newbie blogger comes across.
1. Excited blogger
This is the very first step of every newbie blogger. He/She cannot miss the initial excitement when starting to blog. It won't be inappropriate to call it over-excitement. In this over-excited state, a newbie blogger can go as crazy as he/she can.
For instance some or all of the following things can happen: Purchasing bunches and bunches of cheap domain names, starting blogs at every profitable niche prevalent in the world, posting three or four times a day, downloading all plugins and installing them (and getting screwed), downloading all free ebooks (or literally anything available in pdf format) that talks about blogging and so on. The list is not exhaustive. Even more crazy things can happen.
At this stage, the blogger is either excited about his/her own blog or even sometimes excited about an A-lister blog.
2. The stat checker
The first thing every blogger does after launching a blog, even before publishing a single post, is to check stats. That is purely human nature to be curious about who is visiting the blog. But this curiosity takes over everything else at the earlier stages of blogging.
Checking stats becomes the blogger's irresistible thing. Even without concentrating on writing blog posts, even without worrying about the design and the misaligned pages of the blog, even without taking into account that it has been just one week after the blog has been launched, the blogger couldn't resist himself/herself checking the stats every hour.
When there is one new visitor since the last check that is a great motivation. But if there are no visitors to the blog, which is what is to be expected at this stage, the blogger becomes disappointed and frustrated. This is a big factor that greatly affects the development of the blog, especially at its initial stage when extra care and effort are needed to build the blog without worrying about the stats.
3. The monetization phobic
The blogger at this stage does Google searches (hundreds of them) to learn about all types of monetization techniques for a blog. PPC, CPC, CPM, PPM, ABC or XYZ… whatever! The blogger ruthlessly reads about all sorts of advertising.
He/She struggles hard to get an Adsense account approved. If this step doesn't turn out to be successful, then the blogger Googles for "Adsense alternates". As always there are a bunch of them available. So the blogger starts accounts in all of those advertising websites, puts all those banners on the blog and BOOM! One gets a beautiful site that has misaligned banners which blink, change colours, flash kisses at you and sell you stuff.
That is not all. There are places where one can do direct selling of ad banners. There are also in-text ads, strip ads, interstial ads, you name it. The blogger sincerely tries them all out and gets frustrated to see that the earning for the past three months is $0.50.
4. Endless learner
This is when the excitement in down a little bit. The blogger's focus is now not on writing for their own blog(s) but to know what others are writing about. That is good, but it is actually over done or done endlessly.
The blogger starts reading a killer article about "how to blog successfully" from a A-lister blog; the article ends and there are a bunch of related posts. Oh there is that interesting post about "how to earn $1000 dollars from your blog in less than a month" and that article gets a click. This goes on and on- reading comments, related posts, about the products the A-lister is offering and so on.
And, now the blogger looks at his/her clock when it is almost mid-night. He/she feels so tired and hence goes to bed. Great!
5. Stat-free minded blogger
This is the stage when the newbie blogger becomes a matured blogger. I call him/her matured blogger not because his/her blog is now getting 10000 page views per day but the blogger is very well aware of what blogging is really about.
The blogger exactly knows what it takes to develop a good blog, what it is about to write quality content, what are the factors that are to be taken care of at this stage of blogging, and what are the things that are not to be taken care of.
The blogger now knows that blogging is not about building it, forgetting it and earning while snoring. It is about developing a good quality blog which has useful and valuable content, developing trust and good relationship with the readers, maintaining the motivation at a consistent level and sticking to it without worrying about anything else.
How about you when you were or are a newbie?
About the author: Jane Sheeba is the one behind FindAllAnswers.com where you can find helpful articles on Self Improvement, Relationships and Blogging tips. She writes articles passionately since 2007.
Browse all articles on the Blogging Basics category
41 Responses to "5 Steps a Newbie Blogger Never Misses"
Amrish Singh

Blogging is not a easy task . If some one is going to start this he should have good knowladge about the niche

Fayaz Ahmad

Any one who loves to write he should become a geed reader before to be success in writing or blogging

Nixon Press

Good post. The light bulb has turned on. I'm getting past Nos. 1-4 and heading for No. 5. Produce good quality content and network. Its funny to see that the answers are always right in front of you and how blind we can be.

Jerrick

Get your own domain name with your target topic of your blog, or with the target keyword that for SEO or with your name . It depend on you.
Blogger will grow mature and mature and their blog will be better by the way they writing skill, their way to present it , how they work on it, how they generate and control their traffic.

Kavya Hari

Hello jane, i agree with the last point because every newbie blogger or matured blogger they will awake about the blogging what they actually know. And quality content should be more important because if content is not high quality mean, no people can visit the blog, so quality content could be needed , it's my point of view. Thanks a lot for sharing 5 valuable points on here.

idreesfarooq

Rightly said, We all started like that then after certain period of time when maturity comes with blogging, a sweet smile adorn my face after reading post like this.

HP van Duuren

Yes,

– for some of it –

'Been there, done that….,'

Only I do think that nowaday's I am not a Newbie anymore,
or atleast an 'Advanced Newbie' 🙂

All the Best,
To your Happy – Blogging – Inspiration,
HP

Vivek Parmar

every blogger makes mistakes and learn from its mistake + mistakes are the pillars which makes you to becomes best among others and never commit those mistakes yet another

Find All Answers

Hey Vivek,

Well said. Learning from mistakes is the key and that is what makes a newbie blogger to a matured one.

Cheers,
Jane.

Joshu Thomas

Hey Jane,

Excellent article. very well you have blended life to blogging. It gives more clarity and insights on long term blogging to newbies reading this.

Cheers
Josh

Find All Answers

Thanks Josh. I always have this thing for Newbies. That's why my free ebook on blogging is focused on Newbies too.

Jane.

Leanna

You know how people that want badly to be popular in middle school never are? It's kind of like that. Hold your own self-interest as a priority when you are writing and you will get nowhere because it will show.

Find All Answers

My pleasure DPT (you are similar to DBT?!). You have saved some money by not registering at various domains. I too escaped this stage when I was a newbie, but about 4 months ago I purchased three domains (so I suppose I still have signatures of a newbie) and "tried" to develop those blogs. You know, those domains sleep there – R.I.P.

Jane.

DailyPhotographyTips

I was reading each and every point and laughing very hard to match up with each and every point you made out there. But one thing I didn't do is, I didn't registered to many domains. Except that I did everything you mentioned.

Great writing skill. Enjoyed very much.

Pam @ McCall's Home

I think overall its a right of passage. You have to crawl through the belly of death to get to the light:) The comments to this post were wonderful to let you know your not the only one.

Great Post.

Carolee a.ka. Blogging Biz Mom

That about sums it up!

Ron – Sales Copy Writing | Content Publishing | Blogging

Well, one more thing…

Everyone starts at the same point once they start a new blog again. They may skip a few good steps but ultimately, they still turn excited, look for monetization and still checks the stats regularly.

Phew! Blogging is work, if you are doing it professionally.

Alexandra

Good post.

I'd like to redesign my blog, but just can't come up with the 850 dollars I've been quoted.

That makes me sad.

Find All Answers

Hi Alexandra,

I know how it feels when a newbie blogger who is not making enough want to spend on something. I have had the same feeling, unable to pay for the plugins, themes, logos etc. which I very much wanted to buy.

But you have two options.

1. Even if you are not making money yet, and if you think that you will seriously develop your blog to a business, then you can go ahead and invest money right from the beginning.

2. If you are not so sure about point 1, wait until you make some decent money which you can invest back.

Good luck.

Jane.

Nhoel

Number 4:
it is called the never ending student syndrome.

i was stock on this before, glad the realization came.

smile here.

Find All Answers

Glad that you liked the post Nhoel.

Jane.

Hajra

Lol..yes I went through all these! Thankfully six months later I am on the last one…I am trying, results will show slowly but definitely! I stop and improve if things get slow!

Find All Answers

Ya I bet. Six months is mostly just the time about when the blogger grows. 🙂

Jane.

Jen Whitten @ The Positive Piper

For me, the big trap was always the blog design. I would spend hours on weekday and virtually all weekend looking at free themes. When I found the "perfect" theme, I'd install it…and invariably it would crash my site or some feature – like the ability to preview posts before publishing – wouldn't work. So I'd be back to square one.

I think the only thing that finally pulled me out of the rut was breaking down and buying a pack of premium themes that came with support. Now, if I can't figure out how to make something work, I just ask the question and I get an answer within a few hours. Kind of nice to actually be able to write instead of constantly fixing and tweaking a broken site. 🙂

Find All Answers

I have had terrible experiences with tweaking when I started out with my blog. I used to try all the free themes and plugins and my site would be down for days. I will then spend hectic hours in fixing that to get my blog online.

If I had used those times for producing content, that would have been far bigger leap towards my success.

But no regrets. That is what a newbie is!

Matt Giovanisci

I think I am the first 4 still. I have yet to make a blog successful. I do run a local sports blog that pulls in some good numbers, but I don't write for it. I just manage it. I am definitely endless learner and stat checker.

Find All Answers

Can't help it always, Matt :). Hope you will recover from the syndrome.

Johan – Chesstiger

Oh those stats, those delicious stats.
Why doesn't those stats change by the half hour?
Must be doing something wrong.
Wait, before i do anything i will check my stats, you never know … .
Why is my stats page down for maintenance?

Dang that maintenance takes long

Somebody know how to resurrect a stats page?

Come on stats page, you are down for five minutes already.

Yep, i once was a stat junkie.

Julie

What a great article, I really enjoyed it, and laughed about it. I believe what you said is completly true. It happened to me when I heard about the blogging career, and I guess it happens to any new blogger. But like the other commentadors said, it is very hard to keep the motivation through this journey of writing a blog, even though I believe that if we ,just, stop focousing in the end of the journey and instead put our energy in the journey of blogging itself, then, things will do pretty much better for us and for any new blogger.
thanks again
Julie Linare
Bloggeate.com

Find All Answers

Hi Julie,

Glad that you enjoyed the article.

As with motivation, yes it is really hard to keep it up in the beginning especially when you are seeing no results. That is why you shouldn't check stats.

You will certainly see results as time goes (I would give 6 months at the least) and then on your success will keep you motivated.

Jane.

Ahmad Raza

ya really true. I have gone through the same steps. Only those people enter into final phase who never give up during first 2 and 3 phase.

Robert Dempsey

I've been blogging for years and definitely went through all these phases, and continue to do so with each blog I launch. Perhaps I'll never learn…

Over time too I've honed in on what stats really matter and to focus on those. Here's a hint: it isn't page views 🙂

Deceth

Another common newbie mistake is being too generic and unfocused, i.e, not finding their niche. Not finding their voice. Not standing out.

That's another thing you discover over time. You find your angle, what works for you.

Ayesha

yes i agree with all points written.I just started my photography blog and its been almost 2 months now and also i am very curious to know who is visiting my blog ,how much comments had i recieved and all the other stats and i think if this passion is not burning in you then we cant continue our blog practices

wasim ismail

I still count my self as a Newbie, as there always something new to learn every single day.
I believe when your new, you shouldn't focus on checking stats, and monetizing your site, as it can take up too much of your time, the focus should be on providing good quality content, and posting good content consistently, and guest blogging at the same time.

Find All Answers

When you stop focusing on stats and monetization and start focusing on providing value, you become a mature blogger. You should congratulate yourself. But yes, as you say, we learn everyday. So we are newbies always.

Dipesh

very true, its difficult to keep up the spirit burning.

Ben

After about 6 years of blogging, you kinda' wish that you could go back to the number 1 point. Staying excited about your blog is probably the toughest thing about blogging.

Find All Answers

That's very true indeed. It is always good to be a child 🙂

Jane.

Emil A. Georgiev

I kinda recognized myself while reading this really good blog post -). Thanks!

Find All Answers

I am sure all of us have crossed some of these stages, Emil.

Cheers,
Jane.
Comments are closed.