5 Blogger Books I Would Buy Today
Recently it seems as if there have been a number of bloggers getting deals to publish books. Last week Darren Rowse and Chris Garrett announced the release of their upcoming book. A few weeks ago Andy Beal from Marketing Pilgrim also published Radically Transparent following the success of his blog.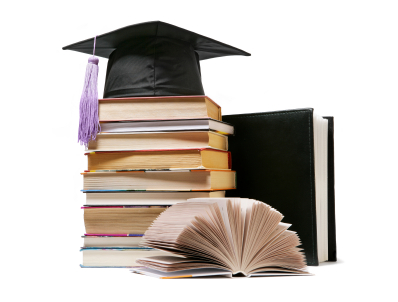 Personally, I like the idea of bloggers that I recognize publishing books. I just ordered Darren and Chris's book and I'm confident that it will be worth the price, because I'm already familiar with them and I respect and trust their insight and opinions.
As I was purchasing the book, it made me think about some other bloggers that I would like to write a book on a particular topic. Plenty of bloggers are selling informational products or giving away free ebooks, but there are a few specifics that I would like to see, and here they are:
Courtney Tuttle – Keyword Sniping for Profit
Over the past few months Court has been publishing a series of posts on what he calls "Keyword Sniping." Court's approach to making money online with this method involves finding a niche topic that will allow him the chance to get a #1 ranking with Google for a carefully chosen search phrase. Court gives advice for finding a search phrase that will produce enough traffic to earn a respectable amount of money from AdSense each day. Court's strategy is not to make a killing from one site, but rather a smaller amount each from a large number of sites.
Before Court's series I had no interest at all in making money with AdSense, but this is one of the best and most informative series of posts that I have read. Although there is already a good bit of content on his blog about the subject, and some more coming, I think it would be an ideal topic for a book because it would help readers to be able to put everything together into one place, plus it would allow Court to go into more detail than he can in a blog post.
Muhammad Saleem – Creating Buzz Through Social Media Marketing
Muhammad is one of the top users at a few of the major social media sites, including Digg. Recently he's also been doing a lot of freelance writing and he seems to be posting about social media on all of the top blogs. I think the topic of social media marketing could easily fill an entire book, and who better to write it than Muhammad.
If Muhammad were to write this book he could cover the process of becoming a power user at different social media sites, and he could also go into detail about creating content that gets attention from social media users.
Cyan & Collis Ta'eed – Blogging as a Business
Cyan and Collis (Freelance Switch, PSDTuts, FlashDen) have already written a book on freelancing, How to Be a Rockstar Freelancer, and their blogs continue to grow and draw even more new readers. Their approach to running a blog is really a good bit different from the typical blogger. Cyan and Collis treat their blogs just like any traditional offline business, meaning they are willing to invest money and resources into growing a more profitable business. Due to the success of their projects, I think there is a lot that they could teach the rest of us about successfully building a profitable business through blogging.
Maki – The Ultimate Guide to Writing Web Content
Maki from Dosh Dosh really puts the rest of us to shame when it comes to writing compelling, effective blog content. Maki doesn't attempt to publish everyday or to fill RSS readers with loads of content, but he is extremely skilled at writing unique content that you don't see anywhere else. Everyone that reads Dosh Dosh recognizes Maki as a go-to source of information.
Actually, I think Maki could write a book on any number of topics and I'm sure it would be an outstanding book. The subject of content creation is what stands out to me because when I think of bloggers that produce top-notch content, Maki is the first name that comes to mind.
Daniel Scocco – Building a Profitable Network of Blogs
As most of you know, Daniel runs Daily Writing Tips and Daily Bits in addition to Daily Blog Tips, and he earns a full-time income from home. Building a successful blog like this one is hard enough, but Daniel has done a great job of branding and marketing his family of sites, and I think they have all benefited from the relationship.
If you subscribe to any or all of Daniel's blogs, you know that he strives to consistently provide relevant and useful information to his readers, and I would like to see that go a step further towards showing more about how he has managed to build and maintain such a popular and profitable network.
What's Your Opinion?
What bloggers would you like to see write a book, and why? Would you buy a book from any of the bloggers that I have mentioned above?
Browse all articles on the Blogosphere category
15 Responses to "5 Blogger Books I Would Buy Today"
Kinjal

This is really very good book… I think you should post this comment online free publishing.. where you can buy online publishing.. this will helpful to you..

Mike

Maki – The Ultimate Guide to Writing Web Content.

I have this book. Really good. Might looking into a few others.

Stamford Talk

You forgot a wonderful book for beginners:
Clear Blogging: How People Blogging Are Changing the World and How You Can Join Them
I'm not exactly a beginner (8 months of daily posting), but I find tons of useful info in the book. I'm not a computer guy, but I'm a dedicated blogger, and I find the book clear and well-written and most importantly, not boring.

Stephane Grenier

Hi,

I just found your blog from the comments you posted on Jeff's blog (Coding Horror) and just came across this article. Very interesting list. I've been following Courtney's blog for a while now, lots of great information about keyword snipping!

The reason I'm writing is because I'm nearing the publishing of my latest book (traditionally published book and not an ebook) called Interview the Pros: What does it take to create a Successful Blog? This book consists of 40 interviews with some of the most prominent bloggers out, including the likes of Jeff himself, Seth Godin, Aaron Wall, etc.

If you're interested you can find the complete list of people interviewed at:

Chris

What if Maki is really a big corporation, say Microsoft? Or, what if he is really a maniacal genius with the intent to takeover the world?

Ponder that.

Cooker

Even though I'm kinda new in the blogging world. I'd love to buy a book that Maki would write. His posts are quite interesting.

And I'm not complaining about Daniel either. Great posts.

Rame

Yes, having a print book gives extra credibility that too if it happens to be a best-selling book it increases by tenfolds.

The Masked Millionaire

I also pre-ordered Darren and Chris's book on Ebay. I trust that it will be well worth the money.

If available I would buy Court's book. He has a great blog.

That being said, I also agree with T Bowcut that there has to more than "How To Blog" books being published. It starts to become repetitive and boring after a while.

Live From Las Vegas
The Masked Millionaire

T Bowcut

I will be more excited to see bloggers writing books on a wider variety of topics. Why are most successful bloggers just writing and blogging about blogging, social networks and internet marketing? It reminds me of a pyramid scheme.

Siddharth

In my opinion Daniel's Domain name book is available only and the build blog network is future ebook. Well I will sure like to buy the social media networking book. I am always amazed that what the social bookmaking can do.

Rose

Too funny about Maki and his lack of picture. He must be really ugly or just too modest to post a picture of himself.

Charles Lau

You have an interesting blog over here. I would look forward to read Maki's book if there is one.

I have already pre-ordered Problogger Book on the first day and I am looking forward to it. 🙂

Free Blog Templates

Too funny about Maki and his lack of picture. He must be really ugly or just too modest to post a picture of himself. j/k

I'll have to try Darren's Pro Blogger book. It's less than $17 on Amazon so it's certainly worth the purchase.

~David

Adam Singer

agreed on maki and saleem — daniel too 😉

keith

I want Maki from DoshDosh to publish a book with nothing but a picture of what the hell he looks like. He's like the Wizard of Oz of blogging. He's probably just a brain connected to a computer.
Comments are closed.