4 Tips to Maximize the Advertising Earnings of Your Website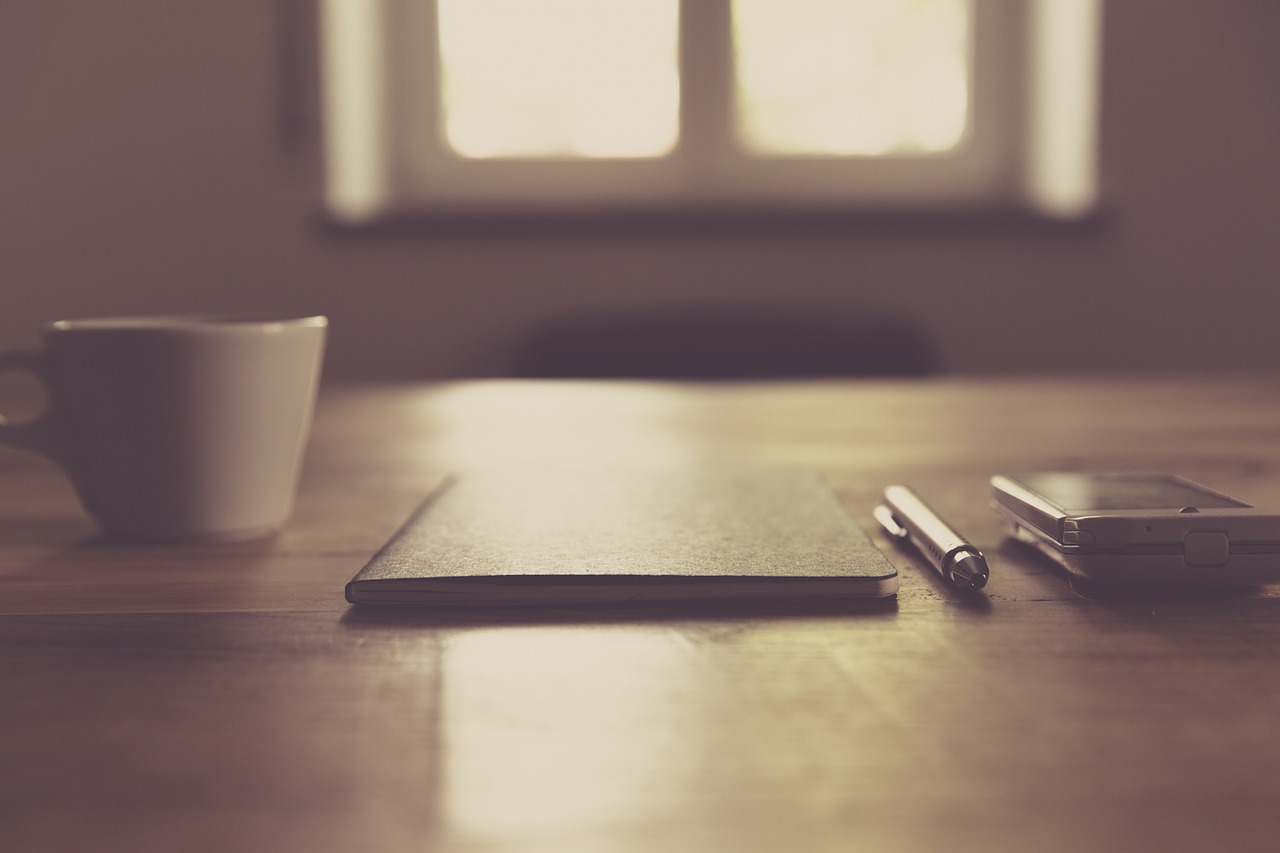 Advertising is by far the most popular monetization methods for blogs and websites. That is because running some ads on a site is both easy and efficient. It's easy because you just need to copy and paste some code and you are set. It's efficient because if you stick to the major advertising networks your earnings will be pretty decent.
Despite these advantages, I often hear bloggers and webmasters complaining that they are not making as much money as they would like with the ads on their sites. Sometimes this is a problem with the site itself. For instance, if the the number of monthly visiors is too low there is nothing one could do to boost the earnings. Many times, however, the site gets a decent amount of traffic, so the earnings are low because the advertising setup is not optimized.
If you are in this situation, below you'll find 3 tips that will help to maximize your advertising earnings:
1. Experiment with in-text advertising
Most bloggers and website owners rely exclusively on AdSense or banner ads when it comes to advertising. One type of advertising that complements those quite well is in-text advertising. In-text ads are placed directly in the text of your site (for instance inside your articles or blog posts), and it's main advantage is the fact that it's contextual and integrated with your content. This will help to boost your earnings because users who might not see your AdSense ads will see the in-text ads, and vice-versa.
If you want a recommendation of an in-text advertising network, check out Infolinks. They are the world leaders when it comes to in-text ads, meaning that you'll have plenty of advertisers to work with and reliable payments once you start making some money.
2. Use all your inventory
Making money via advertising is a numbers game. There more impressions your banners get, the more money you will make. If you want to maximize your earnings you need to make sure that you are displaying ads on all pages of your site. For instance, I have seen blogs that only display ads on single post pages, leaving out the homepage, the category and archive pages. The site owner is leaving some money at the table by not putting some banners on those pages as well.
3. Sell your own ads as well
Working with established advertising networks is a good idea, as you'll be making money from day one, and the process will be pretty straight forward. Apart from doing this, however, you should also advertising spots directly to companies, for instance by having an "Advertise with Us" page on your site. This is important because some companies prefer to work directly with site owners, as this gives them more flexibility when it comes to banner types and positioning. If you don't offer this option, therefore, in the long run you could be leaving money at the table.
4. Test, Test and Test
There are so many possibilities when it come to advertising that you will only find the optimal combination for your site if you test everything. For instance, should you display a banner above or below the post content| Should you align the banners to the left or to the right| Should you use a white or a dark background on the banner| You need to know the answers to those questions, and the only way to find them is to test. One nice tool you can use for this purpose is Optimizely. It will guide your through the process and provide all the reports you need.
Browse all articles on the Monetize category
20 Responses to "4 Tips to Maximize the Advertising Earnings of Your Website"
Siva

Hi Daniel,

Good Post !!!,

1. Experiment in Text-ads Advertising: Yes, As you said In Text ads will gives more earnings, Info links which works pretty good and algorithm used by info links will automatically do a scan of your post/pages ( in which you'd like to display your ads ) and suggested you with the most appropriate keywords in your content and underline them too.
And you know any tool which does the same functions as info links ( Particular on suggestions of In text-ads ) ? , I forgot the name of tool 🙁

2.Use all your inventory – In my opinion, i don't think so it will work,
Because when you make use of all your inventory, It will really distract the readers/ draws some other attention in between of reading post , And they will it's all for advertising, Is n't it ?

3. Sell your own Ads: This a desired point – No comments 🙂

4. Test, Test, Test – Yes, You should keep on test, test , test and test then finally you will desire it and thanks for sharing the tool name.

Thank you,
Siva

Emilia Pineda

Good article. I would also add call tracking to your list. It is extremely important for businesses, especially for small local businesses relying mainly on phone calls like restaurants, beauty salons, plumbers, air condition repair, etc.

With call tracking marketers can determine the effectiveness of their ads, where did the phone call come from – a bilboard, a website ad, adwords, etc. They also get instant missed call notifications, calls can be recorded or redirected to another number when the line is busy.

Ranjan Rukhaya

Hi Daniel,

Thanks for sharing it. Awesome post and very encouraging. Keep it up. God bless you!!

Regards

Karishma

Hii Daniel you have placed a very motivating stuff for the people who are not too much familiar with advertising market and I am one of them. Thank you Very much scocco

Ashutosh Jha

Hi Daniel,

This was the first time i landed on your blog and truly speaking it's awesome. Thanks for sharing such a nice info.

Dirk

I totally agree with your point of view and thank you so much for sharing your advertising tips freely with us. Testing and trying out something new is very important. If one doesn't go along so well, then try to look for another one that might capture the interest of many. After-all, there's no harm in trying. So, better give your best shot!

Mayank

Nice article Daniel.
I used to put up infolinks as in text advertising and I am certainly sure they ruin up the site's user experience.
Well a/b testing certainly helps.

Ranap Sianturi

Thanks for sharing, Yes we have to make some test…test…and test…Really Like this!

Rizwan

Hi Daniel Scocco, thanks for sharing the nice information i m gladly to read your blog once again thanks.

Ryan Biddulph

All are effective tips Daniel.

Adding ads to each page can help. Also, publishing super targeted, hyper-focused content. Some play a numbers game which can work if the numbers are flowing in. Before you make that Daniel S. money folks, you'll need volume 😉 That volume builds over time so focus on attracting targeted readers who are more likely to click on your ads.

Targeted readers click on posts with keywords relevant to their needs. Not too many, not too little. Do the subtle thing, or Google will toss you in the sandbox in a not too subtle fashion. Trust me, I've been there. And to make matters worse they don't clean it out lol!

Smart tips again DS. Thanks for sharing your advertising insights here.

Ryan

Ish Sarwar

Hi,

Some good ideas on how to maimise the advertising earnings of your website.

I've tried to do advertising on my site before but I didn't have enough traffic. It's grown quite a lot since then. I might try it again.

Neil

Hi

In my opinion using ads on all pages may not be always a good idea. Category and archive pages may not have much content. Showing ads on them will not lead to clicks or conversions. Even if it is a CPM ad, on the long term it is not good. The ad owners are paying for conversions ultimately. If your conversion/click rate is less that other blogs, the overall pricing for your blog will suffer. I think even adsense has some criterion like that when deciding your CPC.

Otherwise I agree with all the suggestions. Especially it comes down to testing what works best for you.

Regards
Neil (Blogician.com)

faisal

It's actually rocket science.

Shamsudeen

Hi Daniel,

One of the factor that will increase advertising revenue is also, the quality of the traffic you attract to your blog. Is not enough to increase traffic, while the traffic is not interested in your blog topic,….at the end of it all, it may result into a wasted efforts and eventually leads to frustration.

And like you said lastly, always test, test and keep testing with all ads placement and format to see what works best for you and your blog type.

Thanks for sharing.

Lash

Hi Daniel,

Thanks for sharing these suggestions for increasing advertising income.

As I read through a variety of recommendations, tips and advice for blogging success, marketing, effective social media and running a business, one major strategy that keeps coming up over and over is 'test, test, test'. I didn't realize how important ongoing testing & trials are for creating a successful business. I'm starting to see the light!

Looking forward to your next post.

cheers, Lash

Chandran

Test advertistment is a best choice to gain ROI, for that we need to generate more traffic for the website. We can change the banner templates to get more ROI. We can test this by chaning to the user needs and make corrections by competitor analysis.

Arevico

Hey,I don't really think text advertising is the way to go unless your audience is very broad. Advertisers want to pay you if their product is interesting for your audience. You get a few $ per thousand impressions or click. However, if you create your own product (or outsource the creation of it ) you can get (almost) the same conversion, but a much higher pay. In addition, regular visitors trust your product, since they find the free content you publish helpfull.

Andrew Richard

Hi,
Daniel I agree with your point that in text ads are best way to make money,but there is one condition your blog or website should get lots of traffic,unless there is no use.

Rahul Dubey

Hey Andrew !

I agree with your point. I often keep testing these thing, I mean to say I test….test…test…and test. But over the time I have experienced that in-text ads are useless unless you have huge amount of traffic.

And one major problem I think about in-text ads are that they seems like spamming when in large numbers. However one can have optimal number of in-text ads but that is surely not going to build your credibility.

So better test…test…and test without in-text ads [I may be wrong but its my personal experience].

Thanks !

Iman

A website template influences CTR (click through rate), so pay attention to layout of the template.

Yes, always test… test… test… each template or rearrange layout of a template to get best CTR.
Comments are closed.