3 Timeless Blogging Lessons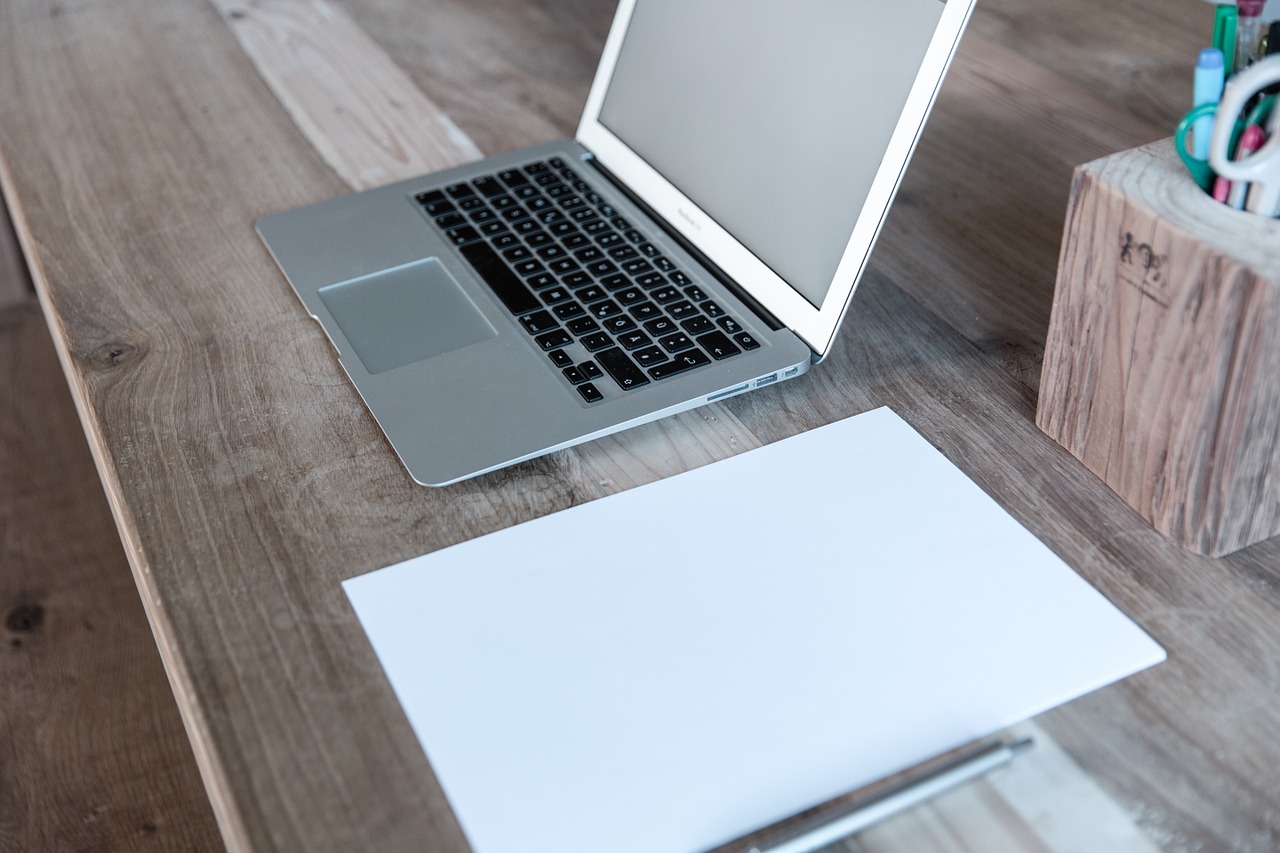 This is a guest post by Subhorup. If you want to guest post on this blog, check out the guidelines here.
I had not considered blogging as anything more than personal journal-keeping till a few months back, a place to record one's thoughts and feeling, and document my life as it unfolds. It was only when I chose to use my writing for something more than just personal documentation that I began to examine the principles behind successful blogging. This was when I began to realize that there are two distinct worlds in the blogosphere.
The first is the blog of the cyber-activist, a community of rebels with keyboards who hammer away at the established and non-questioning way of looking at things, usually with a pet cause that they champion, such as governmental policy reforms, or environment friendly measures that can be adopted by everyone. The other is the world that hides behind the overt activism, providing it instead with the guns and the ammunition of magical followership, sharpening the knives of technique, and researching into methods of marketing and selling causes to a sufficiently large number of readers to make your blog attractive enough to advertisers.
These two worlds coexist very harmoniously since they not only feed off each other, but also strengthen each other's case. So you have the women's rights activist learning from the blogger who writes about 24 ways to drive more traffic to your blog. It is a perfect case of you scratch my back, I scratch yours. The problem I faced with this realization was that I didn't really fit into any of these two categories.
Most of my blog posts are way too long to sustain the attention of the average blog reader. (Which explains why I rarely find comments on my posts, since most of them have nexted me before they reach till there!) My blogging is a catch-all, with commentary and news that encompasses the ridiculous and the sublime, the useful and the trite. I have no niche that I write for, no one cause (beyond ethical living) that I feel very strongly about, and no tips that I can offer anyone after the introductory "be kind to yourself." I blog because I believe in the power of writing to change lives for the better, and that is all that there is to it. I blog because I feel it is the best way I can use my gift of communication to make a difference to my life and times. Done.
Being a voracious reader, and having an open mind much of the time, I have, however, imbibed some of the mystic and unwritten laws of the blogosphere. While I wait for inspiration for my next random post, I thought it prudent to put them in my words. These are the three lessons that I have learned that have made me feel good about what I do, as well as helped me earn readers, respect and returning visitors.
1. Create
Writing is about creativity, and not keywords and SEO tricks. Those are the herbs and garnish on top of the dish. If you focus on creating a great piece of writing every time you sit to write, you will build up readership across time without fail. If instead you just focus on the garnish, you will perhaps get a large volume of crawler traffic but lose readers who come looking for substance.
Write because you want to get what you have in your mind out there in the open. Write because you want others to benefit from what you have benefited from. Write to create value in the lives of your readers. Write each post to make your reader think, to free them from suffering and to empower positive changes in their lives. Write each post as if you have been given 10 minutes of prime time on a national TV channel. Write each post as if it were the only thing of importance. Write for human beings, and not search engines and traffic fakers. Write what will make a difference to a human life, and not your blog stats and advertising revenue. If you do not have anything significant to say, don't write, but if you do, put your heart and soul into it.
2. Organize
Clarify your thinking. Declutter your blogging life in terms of topic, tools, and technique. If there is a single recurrent theme in your writing, make it central to your blog, and hive off other posts either to another blog of your own or as guest posts on other blogs. A prominently displayed list of labels or categories sorted by most frequently used can help keep your off topic posts lower down on your readers' radar.
A common advice for bloggers is to write short sentences and paragraphs. Decide if your target audience includes readers who cannot get past dependent clauses. Even if your preferred style is a convoluted one, go over your choice of literary devices, and get rid of the ones that clutter your writing. Look out for repetitive techniques, topics, sentence structures, words and phrases. Everyone has a finite vocabulary and it is natural for you to return to the comfort of the familiar. Exercise your reading skills, expose yourself to uplifting literature and varied styles of writing, and explore a broader range of subject matter and different genres in order to add depth to your own writing. Refrain from peppering your posts with links, but learn to throw in just a few links of real value and relevance.
3. Persist
The modern generation of Internet users have a terribly ADHD way of looking at content (that is what writing on the internet is called, content!) which is compounded by the immediacy of how the worldwide web works. Blogs that do not update frequently tend to be fall to the bottom of the pile. This does not mean you have to sit with your finger on the publish button even in your sleep. However, it is a proven fact that consistent and frequent publishing of content tends to keep your blog more alive than otherwise. (I tested this out by republishing older content, and it still worked in terms of new readers, but cost me a good chunk of my regular readers.)
There will be days when you do not have a clue what to blog about, or days when you just can't find the motivation to break out of your blogger's ennui. Those are the very days that you need to flex your blogging muscles and nip the writer's block in the bud. Allow it to grow, and it will sink its roots in, and convince you that it is okay to give the writing habit a break. When faced with such a speed breaker, pull out your some-day list and write from it, or spend time reading other blogs to find motivation. Fake it to make it, take an older popular post of your own and rework it into something more lively and pertinent to the present time, or surf the news channels to find something that will lend an unusual perspective to what you have said over and over on your blog. No matter what, write regularly and update your blog frequently.
These three lessons are timeless in that they apply as much to a newbie blogger as they do to the masters of the craft. With these simple tips (and if you re-read the post, you will see that there are tips within tips within tips out there), you can be confident that what you are attempting to do will stand the test of time and prove to be of real value to your readers.
Subhorup Dasgupta is a Hyderabad based writer and educator who spends his time listening to music, drinking tea, painting, cooking, reading and watching crime shows on TV. When he is able to make time from this hectic schedule, he blogs at Subhorup.blogspot.com on random topics.
Browse all articles on the Strategy category
18 Responses to "3 Timeless Blogging Lessons"
Lionel Bachmann @ Model Trains

Great post. You always here the saying "Content is King," but that saying leaves out the most important word, "quality." Like you pointed out, readers will get bored fast if you don't have content that will keep their attention.

subhorup dasgupta

@mark aylward
Your approach of writing a quality post and then building SEO into is an excellent example of balance between creativity and technology. It also frees you up to do what your heart dictates and then tweak it for searches.

@jon simons
Commercial blogs or blogs that are part of a commercial endeavor have to justify themselves with the traffic they attract. In such instances, it probably makes sense to put SEO at the core of your posts. The images in any blog post can also pull in traffic in another way. If your image is attractive, and if the tags and description is interesting, and if you have thrown a bit of SEO into them, they show up in image searches and bring people to your posts. 🙂

@bridgette
Thanks for the calendar idea. I did work out a schedule for myself too, but somewhere down the line, it fell through. Maybe having a physical and visual reminder will help.

@gill
Blogs that are built around advertising and not out of interest in blogging can be made out very easily. They are the saddest ones to visit. Blogs that are put up by people who really enjoy writing are a pleasure to go back to again and again. I frequently end up subscribing to or following blogs that reflect the passion of the blogger and not written keeping advertising in mind.

Gill

The thing about blogging is that you really have to enjoy it for it to be believable. Many blogs are so obviously designed first and foremost around advertising. I love reading blogs and find the ones I pay most attention to, leave me pondering about it afterwords.

Bridgette @ Blessings Multiplied

Thanks for sharing! I agree with that good content and consistency are very beneficial to having a successful blog.

It has been helpful for me to have a calendar with consistent topics on it. For example, (on Monday morning I share "What's for Dinner: Our Weekly Menu Plan", on Tuesday morning I share a "Vacation & Travel" post and on Friday morning I share a favorite "Recipe" and Friday afternoon "Living on a Budget: Groceries $40 for 4")

I have found that my readers enjoy certain topics that I publish regularly which helps guide me with my writing schedule. In addition I make sure to have plenty of creative posts (that are not part of my routine ones) and other posts that provide value to my readers on the calendar as well. Balancing regular topic posts with a variety of creative and ones that are beneficial for my readers has resulted in increased awareness for my blog and loyalty among my readers.

Sumit Gupta

Very simple but effective lessons.. Create good content and people will visit and share it. Period. and do it continuously with discipline. Period 2

Justin Germino

I am surprised at how many spreadsheets I have created over the years to keep track of all my blogging related activities. Being organized is very important especially if you run multiple blogs and do a lot of promoting/commenting on other sites.

Jon Simons

One point definitely worth making too I feel is the importance of images in your blog posts.

Long blog posts need to be broken up with sub headings if possibility, and definitely with multiple images. They make the text look more interesting and easier to read, help catch the eye, and help increase time on site.

And I see your point about keyword research, but what it is, is a way to see what people actually like to read about, since that's what they're searching for.

If you're creating a blog that is any kind of commercial enterprise, and you want people to read and share your site, you need to give them content they want, and keyword research helps with that process.

Mark Aylward

The more I write online, the better I get, so persistence is certainly a valuable asset. I also find now that I write for quality and interest first and then go back for SEO. This assures that I put out good work, but also take advantage of optimization.
It was a treat to read your article. Thanks
Mark

Daniel

Some good advice, Subhorup.

Being organized and consistent, are probably two very big hurdles, for many Bloggers to overcome.

Not being organized can lead to an incredible amount of wasted time.

Once organized, then the consistency comes in.

Andrea

Great post! I'm pretty new to the blogging world. #3 was great for me today, as I was having a "what's the point of writing if no one's listening?" day – so this post was timely. I'm pleased to see that I'm already doing much of #2, and I am going to work on #1. I'm still struggling with splitting my time between getting it well set-up and writing quality (not quantity, at this point!) content. I love the idea of "writing for humans and not search engines." That idea holds much appeal and is in line with my goals at this point. Great post, thanks much.

Amanda

If only all bloggers would heed your advice! Thanks so much for the info…I've learned so much from you!

subhorup dasgupta

@ES
Thanks a lot for your feedback. I do have trouble trimming my sentences back. I often do it and then let them spring back again so that they read more like me. Much of my writing, and all of my regular readership revolves around the celebration of language. Pithy I truly am not. Working on it. Hope to get better. Thanks again. (See? There I go!)
@Jamie
Though I have not set out blogging to make money, I too lost a lot of what I wrote in the wordstar era of blogging, especially the stuff I stuck on the free Geocities pages which they shut down. If you think my present style of writing can do with some improvement, you should have seen those!! The strength and determination behind persistence comes from acknowledging the importance of what you are doing. Appreciate your time, Jamie.
@Suraj
You are absolutely right! Traffic is what makes your site interesting to advertisers and, often, readers. If you look up the most popular blogs in terms of traffic, and then break it down to regional stats, however, you will find that a majority of them are extremely poor on the content aspect. I have really wondered how such content could find its way to the top of the traffic pile. This tells me that keyword-based writing and SEO are very important. However, personally, I would still want to have good content as the reason for my traffic. Pay no heed, that's just me.
@Kelly
It takes a while to find the right readership, so just hang in there. The right readership will keep you more motivated than the advertisers, at least as far as creating relevant and useful content is concerned. Thanks for stopping by and sharing your thoughts.

sokun

I think i belong to the 2nd group. Trying to get followers and attract advertisers.

Ishan

While blogging, one more thing to remember is to balance. I have suffered many times because of not being able to balance my creativity. Many times, I ended up writing lot of tips in a single days and many other times, I did not write a single one for days!

Kelly|product reviews

Hi! I'm a newbie blogger and I have to admit I have to get caught up and add my new posts real quick. I'm getting subscribers on my product review blog and I'm real thrilled. I always respond to comments and its fun.
Consistence is what I need to work on and I'm constantly trying to amp up my content to keep it relevant and useful to my readers.

Thanks for the tips!

ES

You have a good style of writing and substance as well (1st and 2nd points), but try to convey your message using fewer words. If the whole post was comprised of 1st and 2nd points alone, it would have still conveyed the message, right?

Jamie Northrup

Persistence is the hardest thing for me, I wish I had kept all the blogs I ever created going, I learn my lesson and I have all the ones from 2006 until today, but if I kept all the ones I started in 1995 to today, I think I would be making a lot more money online.

suraj

To write a Great Post you need experience in blogging Field…but to get traffic one should follow seo tips..without seo knowledge on can't comes on the Top..lot of competition have on among the blogs.
Comments are closed.