10 Steps To Develop Killer Blog Articles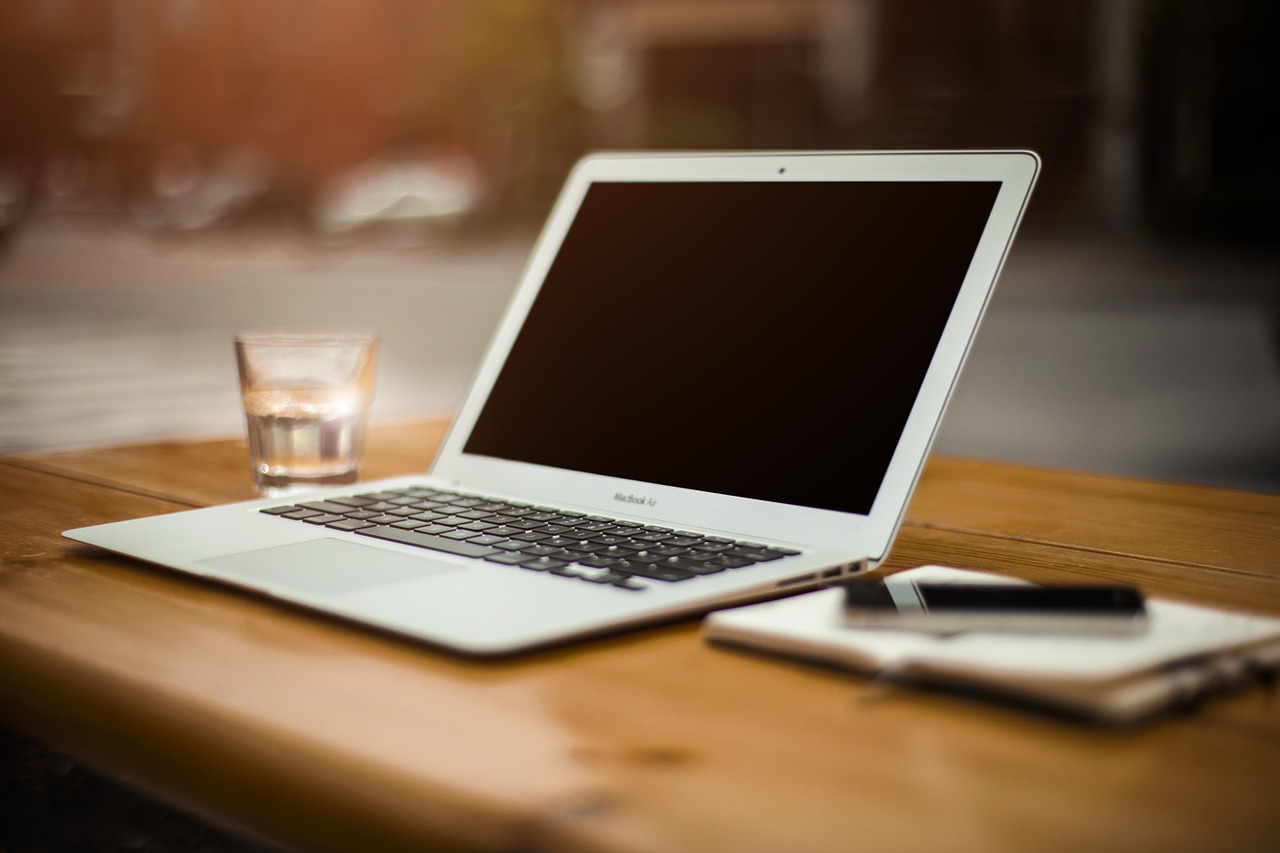 This is a guest post by Nicholas Z. Cardot. If you want to guest post on this blog, check out the guidelines here.
Since I've started blogging I've had a few people ask me about my writing process so I've decided to share it with you today.
This development process is pretty much the same exact steps that I've taken on every single post on Site Sketch 101. I'm going to take you from the concept development phase all the way to hitting the publish button.
Honestly, I usually have about five or six different articles that I am putting through this process at the same time. For some people that might not work, but for me it allows me to save time.
Sometime I get in the mood to develop topics so I create five or six ideas. Other days I want to go through my topics and create their key points so I list the main points for those five or six articles. Working through several articles at a time allows me to rapidly develop quality content for each day of the coming week.
1. Develop a topic
As soon as an idea comes to me I write it down before I forget it. I hate it when I think of something that I want to write about when I'm in the shower because it seems that half the time I forget the details of it by the time I get out and get dried off. So if your not in the shower when you think of your topic right it down right away.
2. List the main points
At the moment that I write a topic down on a piece of paper and type it into my computer, I begin developing the main points. If it is going to be a list post I begin by writing down as many items as I can think of. If it is going to be an essay style post then I try to think of about three to five main concepts that can be discussed.
The key here is to let the topic determine the number of points. You want to come up with enough ideas to provide a comprehensive look at your subject without creating overkill.
3. Develop an exciting introduction
Once I've determined the main concepts that I plan on discussing in an article I have effectively established the direction the article is going to go. This allows me to create an opening paragraph or two. The goal here is to sell the article. While creating the introduction you should have a sentence or two that describes what the entire article is going to develop into. I often create a sentence like this and also end up using it for the meta description.
First impressions are lasting impressions. If you can't pull the reader in during the first paragraph or two then you are probably not going to get them to read the whole article.
It's important that your first paragraph be powerful so that you can make a strong first impression and draw the readers in.
4. Expand each point to a couple of paragraphs
After I have an introduction paragraph and a list of points that I plan on using then I move on to developing each point. First I add a line after the heading for that point. I usually then convert that actual point to an h3 tag which displays the orange titles above every few paragraphs in most of my articles.
I then move to that line that I created after the subheading and begin typing. You don't even have to start on your first point. Pick out whichever point you feel is the most important. Sometimes I choose point 3 or 4 and sometimes I go in order. There's no rule at this point. Just work through until you have a paragraph or two that describes each of your key concepts.
At this point just write what comes to you. Don't focus on spelling or grammar. Just take your thoughts and ideas and get them into the post.
5. Illustrate Your Article
After the bulk of the article is written up I head over to Flickr.com and begin searching for images that I can use to illustrate my article. I click the 'advanced search' button and opt to only search through the images with a creative commons license that allows me to copy and modify the work.
Make it your goal to select a picture that is beautiful and on topic. If you are writing an article about horses then don't show a picture of a starfish. Try to find something that will correlate with your article's title.
I always position my image at the top of the article so that it can be seen while reading the headline. I want to draw people in with my headline, my first paragraph and my picture. These are three highly important areas to draw people into your article.
6. Revise the post
If your blogging software has a preview feature that allows you to view the article in your blog's theme as it will be seen by your audience then I highly recommend that you use it for this step. This is also why I illustrate it before I revise it. I want to be able to look at it in every way seeing it as my readers will see it.
It's important now to read through your post from beginning to end. Remember before when I said that you didn't have to develop each point in order. During this step you should be checking to make sure that each step logically follows from the point before it. If it doesn't then tweak it up a little bit until it does.
You should also be looking for spelling and grammar errors. There is nothing more irritating to an educated reader than to read an article from someone who writes as if they are illiterate.
It is also during this revision that I look for places to add dynamic adjectives. I look for places where I can spice things up just a little bit or make sentences sound just a little bit more exciting.
7. Optimize and Intensify the Headline
Check out my post 10 Tips to Awesome, Eye-Jerking Post Titles for more information on how to effectively market your article by developing an intense, creative title for it.
Here's how Darren Rowse from problogger puts it, "Many bloggers pour a lot of effort into writing engaging and interesting posts, but then just slap any old title onto it without realizing that in doing so they might be ensuring that their post is never read."
8. Create Meta Data and Tags
If you are using WordPress or a blogging platform with tagging enabled then create between 8 and 10 tags that directly describe your article. Use those same tags as your meta keywords. I have Site Sketch 101 setup to do that automatically. Whatever I put into the tags automatically goes into the keywords. I manually create tags and they then automatically become keywords.
I experimented with some automated keyword generators and decided that they are generally useless. These plugins would scan the article and attempt to automatically create tags based on the content. Usually they would pick words that really were not important to the topic so I quickly got rid of those and I now take the time to develop my own tags.
Also be sure to create a meta description for your article. If you were really good you would be able to find a sentence in one of the first three paragraphs that would work for you. You want this description to be more than 100 characters long and less than 160 characters long.
9. Revise the Post…Again
Go over your work one more time. Make sure that your thoughts and concepts flow smoothly between points. Make sure everything is spelled correctly and that you don't have it laden with poor grammar.
I always assign a future date to most posts before I hit the publish button. I use future dates because I want to have a couple of days to read it over and revise it again if necessary. The more you go over it the better it will likely be.
10. Publish
Push the publish button. This one is was easy.
Find a way to take this process and make it work for you. If you need to mix up the order of a step to help you think and be creative then go for it. Do whatever it takes to get your creative juices flowing.
Nicholas Z. Cardot is the creator and author of Site Sketch 101 where he publishes daily articles for bloggers and webmasters.
Browse all articles on the Writing Content category
24 Responses to "10 Steps To Develop Killer Blog Articles"
Richard Chidike | Motivatory

Waoh!! this is all i can say. yeah this topic is not totally strange but, looking at the fresh perspective it brings makes it refreshing to read. Thank you.

Real Blogging Advice

This great tips really helped me although some of the ideas are applied already to my blog.

I also experienced mental block when I am in front of my computer's keyboard and sometimes my ideas would pop up when I'm out.

The thing is that I always bring a piece of paper and pen to write down my ideas and its concept. But in summary.

Thank you for this great tips. I must follow all of them.

scheng1

haha, almost the same steps as in taking the essay exam in college. The only difference is the level of stress in the exam hall.

Jill

Thanks for these tips–as a new blogger, they are incredibly helpful!

Take CAre,
Jill

Udegbunam Chukwudi

I'm not so convinced about illustrating posts with articles that aren't 100% relevant to the post. I'm all about reducing the load time of my posts not increasing them.

Dave Doolin

Really good article. I can see where I can improve my writing based on the information here!

I always make my keywords different than my tags. Can't recall exactly why, it's harder for sure. I think I read it somewhere.

Mark Andrews IMCopywriting

To find your perfect headline.

Go to Amazon.com

On the drop down tab, select: Books

In the search box, write in there your subject of choice, for example…

Marketing.

Look at the book titles on the first 2 pages of the results.

Make a note of any repetitive words used in the book titles and the number of times these occur.

Now, start writing your own headlines using these power words.

Aim to write 100 headlines initially. The first 20 will be easy, after that, you might start to struggle a little bit. This is a very good exercise for you though.

When you have 100 headlines (at least) in front of you, choose the best one to work for your sales copy and make a note of the other headlines you prefer, which come in as your alternative top choices.

These other headlines, you can now adapt to use for your key benefit * bullet points.

This top copywriting tip brought to you by…

Mark Andrews
IMCopywriting

Wesley Craig Green

Great informative post- especially step number 1. I keep a text file open throughout the idea which I use to type in post ideas as they hit me along with some notes for the post ideas if I have any at the time.

Wesley Craig Green
The Geek Entrepreneur

Chester

One more thing, one must take into consideration what type of niche or market he's targeting to. So as writer/ blogger, he must be passionate with what he's writing like for instance if he loves traveling, might as well post or write everything about traveling, getting online tickets, hot spots to go and so on.

Eric C

Greta list. I know this is a lame comment, but this step by step is very good.

I might only add that the ninth step should be proofread, not revise.

Steph

Wow your writing process is incredibly similar to mine. I often simultaneously write two or three articles. I find that the creative process of writing one often sprouts into ideas for others. In an hour I can get a rough sketch on multiple articles where as if I just stared at one post I'd probably never get it done from boredom. I guess everyone's creative process works in different ways though.

Wayne Key

Thanks for the Flickr method. I have been floundering on that one. I have found for myself that when an idea comes to me I have better jump on it and write at least a rough draft in the heat of the idea-creation-moment. When I do it that way it works well and quickly… then I like to go back and edit for grammer and spelling mostly.
The guys over at Copyblogger said it wonderfully the other day"Write for yourself, edit for your reader."

Arisu

Hey Nick! How nice is to find you around! 😉

I think that´s a great method to write a blog article -following a method helps to finish and don´t feel like you´re missing something.

Headlines and introduction are very important too, since most people won´t read it all, unless you catch them on the first paragraph or they´re intrigued by your headlines.

Blake @ Props Blog

This is an awesome way to write articles, but putting it in practice is so much more difficult. If you're a full time blogger, I can see how this would be the perfect way to develop articles; for someone who works a full time job and has a family, I don't know how you could afford to devote that much time. I think I would get burned out revising each article twice 🙁
I do think you're dead on about the tags and headlines though. I've been trying to get better about writing killer headlines; there is definitely a talent to it. Especially if you are working SEO into the killer headlines. I am looking forward to reading your 10 tips to awesome eye jerking post titles 😉

poch

Very basic and yet it's the blogging structure that we can't ignore!

Chris

I'm going to implement some of these techniques in my next post. There's some good ideas here, thank you.

Oliver

Definately some good tips here and ones I will have to make a note of when I start my own blog. Thanks for these great tips.

Adam Baird

I usually just write the post and publish it. I haven't been putting much effort into editing or improving my posts. Looks like that is something I need to work on.

excITingIP.com

Since my blog is quite technical, it is generally not able to live up to the 'exciting' name it has! That is something I have been thinking about for some time – To make the topics more interesting, I have tried writing with a humorous touch, but with a lot of topics I just cannot attempt it! But with my personal blog, it is a riot 🙂

excITingIP.com

Clarky

Oh wow, whatever you write about, it definitely will be a killer article. Thanks for giving us so great tips, I really so save it as well.

LetUpdate

Good blog tips. I will try it in my post, and let's see the result. 😀

Garry – thisimprovedlife

Thanks for this Nicholas. The problem I have is not the generation of ideas, I have loads of them. My problem is finding the time to write the post. When I do have time I like to do what you do and work on a few at a time. That way I can get a load of writing done and site back and watch them get auto-published.

Wayne @ idetectorist

Once again Nicholas has hit it out of the park. I guess just slapping an article together in 10 minutes = bad? (not that I've done that, of course).

Dum

I have to find topic idea before writing. Where do I find at? Sometime, here. 😉
Comments are closed.