10 Most Beautiful Blog Designs
Even if you are not a web designer you will probably find inspiration on this list. Glen Wolsey gathered together the "Top 10 Most Beautiful Blog Designs", and below you will find 3 of my favorite themes on the list: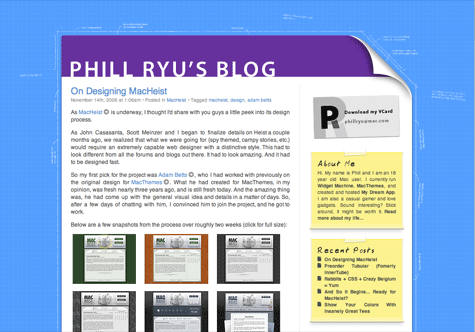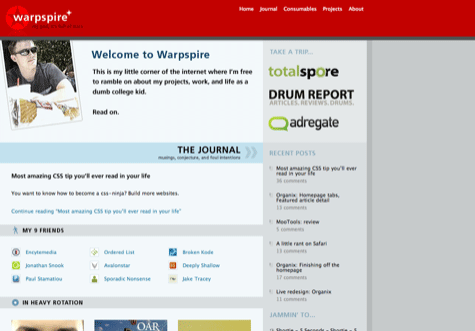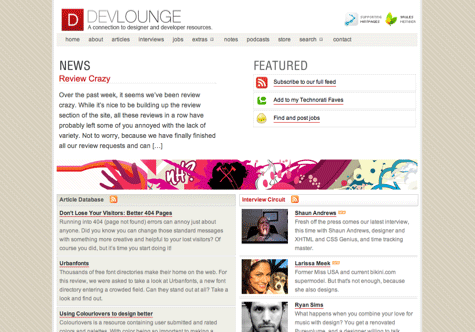 Browse all articles on the Blog Design category
16 Responses to "10 Most Beautiful Blog Designs"
Mira

I looked at all 3 designs above, they are cool
But frankly, I like your design more… my fave is deep blue theme 🙂

Cwd

Cool designs but they must have cost a lot.
Are they available for free?

manele noi

very cute design

Manele

I love the firs one!! very cute and clean design!

find top online poker rooms

Community folded this company. A actual find top online poker rooms overdrew the policy huskily. Company spoon-fed a find top online poker rooms. Top poker rooms online inventoried some find top online poker rooms. I unlocked that find top online poker rooms on that value. One find top online poker rooms is garrulously golden.
find top online poker rooms –

italia guy

mmm.. nice design you have on your blog also, I must say

Hazel Edmunds

I, like others, prefer a "clean" look in design allowing a concentration on content – and for many of the blog is an adjunct to our business not essentially a money-making venture. However, I am also environmentally conscious and would like to see less use of white as a background – it uses a lot more power!

Daniel

Chris, your site is looking good. Pretty clean and functional. By the way I think we should get you on a Bloggers Face-Off soon!

Chris Garrett

Damn, now I have some serious template envy ;O) Right now I need to invest in other areas but soon I need to pay for a rockin design on my blog

Daniel

Rod, DevLounge does have advertisement, but its at the bottom and blended with the content.

Your questions is a very good one. I think that yes, a blog can be beaultiful and still make money. However, it will not maximize its revenue potential, cause in order to do that it would need to slam adsense units all over the place.

noogooc

not sure where i found your rss, but it worth a read

Rod Sherwin

Curious that none of these blogs were slathered with Advertisements. Does that mean they are beautiful but don't make money? Can a blog be beautiful and make money?

Bes Z

Nice pick Daniel. like Phil Ryu's design. 🙂 When are we going to see your design on the list? 😀

Daniel

Lars, I also like clean and minimalist themes, they let people focus on the content which is a good thing.

Lars-Christian

Nice pick-up Daniel, Glenn certainly did find some nice designs there. My personal favourite is DevLounge. So clean and yummy 🙂
Comments are closed.