Why Great Content Matters So Much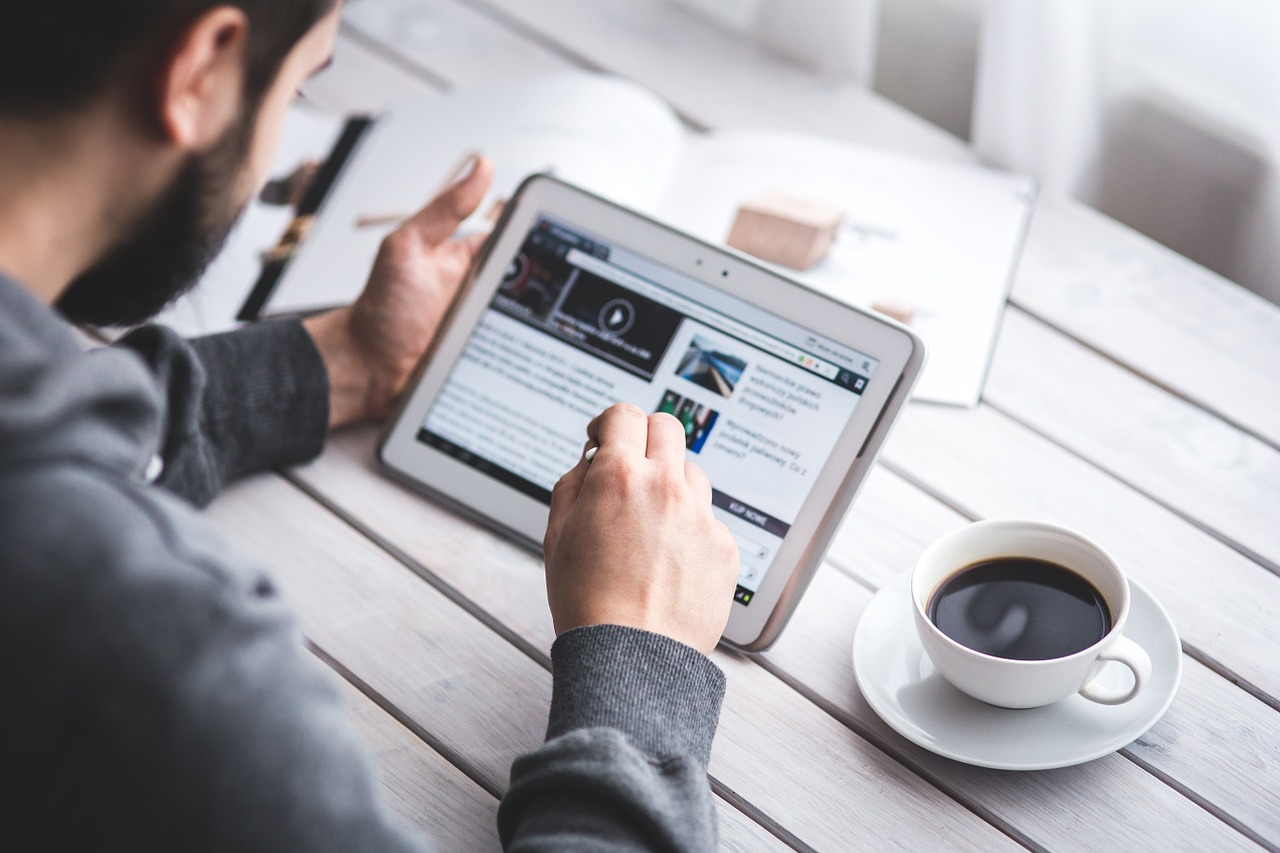 As bloggers, we've got an awful lot to think about: SEO (search engine optimization), widgets, plugins, stats, design, monetization … oh, and creating content.
It's easy for content to slip to the end of the list. After all, checking your stats or installing a shiny new plugin often seems more fun than sitting down to write yet another blog post.
But content is crucial. However great your design is, however optimized your pages are, your content is what really pulls readers in — and keeps them coming back.
Here's why it's so important:
#1: Many readers won't come to the blog itself. Anyone who's a regular will probably subscribe by RSS or email. That means they won't see the careful work you did on your sidebar or your header. They won't even read the fantastic discussion that's taking place in the comments. All they'll have is the content — and that content has to be good enough to keep them subscribed.
#2: Great content gets linked to. Let's face it, unless you're in the design industry, no-one's going to link to your blog to say "check out this great header!" They're going to link to specific pieces of content — maybe pillar posts (also called "cornerstone content") or a series.
#3: The content of your blog is what readers value (and what they'll pay for). Sure, great design and useful plugins help to make your blog engaging and authoritative — but the reason readers stick around is because they're enjoying the content itself. And that content can lead to an ebook, ecourse or even a membership site.
This week, try to create one great piece of content for your site. It's better to blog once a week and produce something awesome than to churn out a mediocre post every day.
Do you agree that great content matters? Feel free to share your thoughts in the comments below!
Ali Luke is a freelance writer and coach, offering a wide range of courses and services on Aliventures.com. She writers a weekly column about online content creation for DailyBlogTips.
Browse all articles on the Writing Content category
13 Responses to "Why Great Content Matters So Much"
Daniel

Ali, I really have mixed feelings about the old " quality content is king"
Mantra.

There are sites out there of the highest quality imaginable, yet they are being aced by the most low quality spam magnet sites that can be put together.

In theory the low quality spam sites should crash and burn, whilst the high quality sites flourish.

Yet, time and again I am seeing sites(Even those that are considered the "go to" Authority sites—that have guest posts by big name bloggers) churning out low end content.

I think Blog(Website) promotion and having a really decent design for your site, has overtaken quality content, as far as establishing a site is concerned.

Ashok

Content is the ultimate king, nay the Emperor! No other trick can beat this fact. If you have good content, sooner rather than later, your blog is going to succeed, notwithstanding the fact that you might have neglected other SEO aspects to some extent.

HP van Duuren

'Thank you readers for visiting my Blog
because of the previous reply I Wrote about creating a little more
– value – to your Blogposts by Writing a – Conclusion – at the end of Posts…,'

'An other thing that I sometimes do
to create some – extra – value,'

Is to just look in my Archive, and look at a few older posts that are about a somewhat similar theme, also look if there are some interesting Comments that can give me some extra Inspiration for Writing a – Crispy Fresh – New Blog Post, and – possibly with a little extra research – make a new
– extra valuable – Posts out of those older Posts.

Ali Luke

Wow, thanks everyone, what a fantastic response! 🙂 I'll be back with another content-focused post next Monday, so stay tuned…

@doug_eike — Good point that we probably all tend to see things through our own filter, and creating content is definitely my strength.

I did make some assumptions in this post about goals — for instance, I'm assuming that the bloggers reading this genuinely want to produce meaningful content and a sustainable business, not just make a quick buck. There certainly are ways to make money from blogs *without* writing good content — but personally I feel those tend to be a bit short-sighted!

Mir Imran Elahi

I totally agree with you.

Thank You.

doug_eike

This is an interesting subject. In my view, folks usually think what they do best is what has the most value. I happen to be better at creating content than at desiging attractive web pages, so I would like to believe that content is king. Some bloggers, however, are good at attracting traffic on extraordinarily thin content. It probably comes down to the time frame you are considering. If quality content is to prevail, you have to stick with a solid blogging plan for years. Hopefully, Google et al. will get better at distinguishing good content from bad, and/or the blogging tools we use will become so seamless that only the content shows through. Thanks for the insight!

Nasrul Hanis

Agree! And this is in fact the essence of writing content itself! No great content, less potential readers, less prospects!

kalyan

great post Ali Luke, yes, you are right. content is the ultimate thing on any blog regardless how much time you invest in seo or other stuff. readers dont understand seo, they get to see only your blog's content. so, you must satisfy them and thus Google will be satisfied too.

Mark Aylward

Absolutely agree!!
It makes perfect sense that people will see through crap eventually and in every other aspect of our lives we flock toward quality and away from garbage…restaurants, movies, car services, airlines, etc… Sometimes it takes a while to figure it out, but how many times to you return to the restaurant with the surly waitress or the lousy food?
Mark

Tushar Agarwal

wonderful post. actually first point is something that i never thought about. it is so true. You have really observed a very small point here Ali.
Super like to your article

HP van Duuren

Thanks for your post Ali Luke,

I actually just finished a great Piece of Content.
On my – Writing Lifestyle – Blog, In this post I even created a Conclusion with a little 'Bullet list' of things, to Summarise what I wrote about, and the conclusion that it's an interesting Blog to Bookmark 🙂

All the Best,
To your Happy – Blogging – Inspiration,
HP

Ardorm

Wow, that is so true! I have never paid attention, but I read via Google Reader new posts on blogs that I follow.

I visit the site only to leave a comment on something I liked and this post isn't an exception. 😉

Brad

Yup great content matters a lot.
Comments are closed.