Valuing Your Blog Like Online Real Estate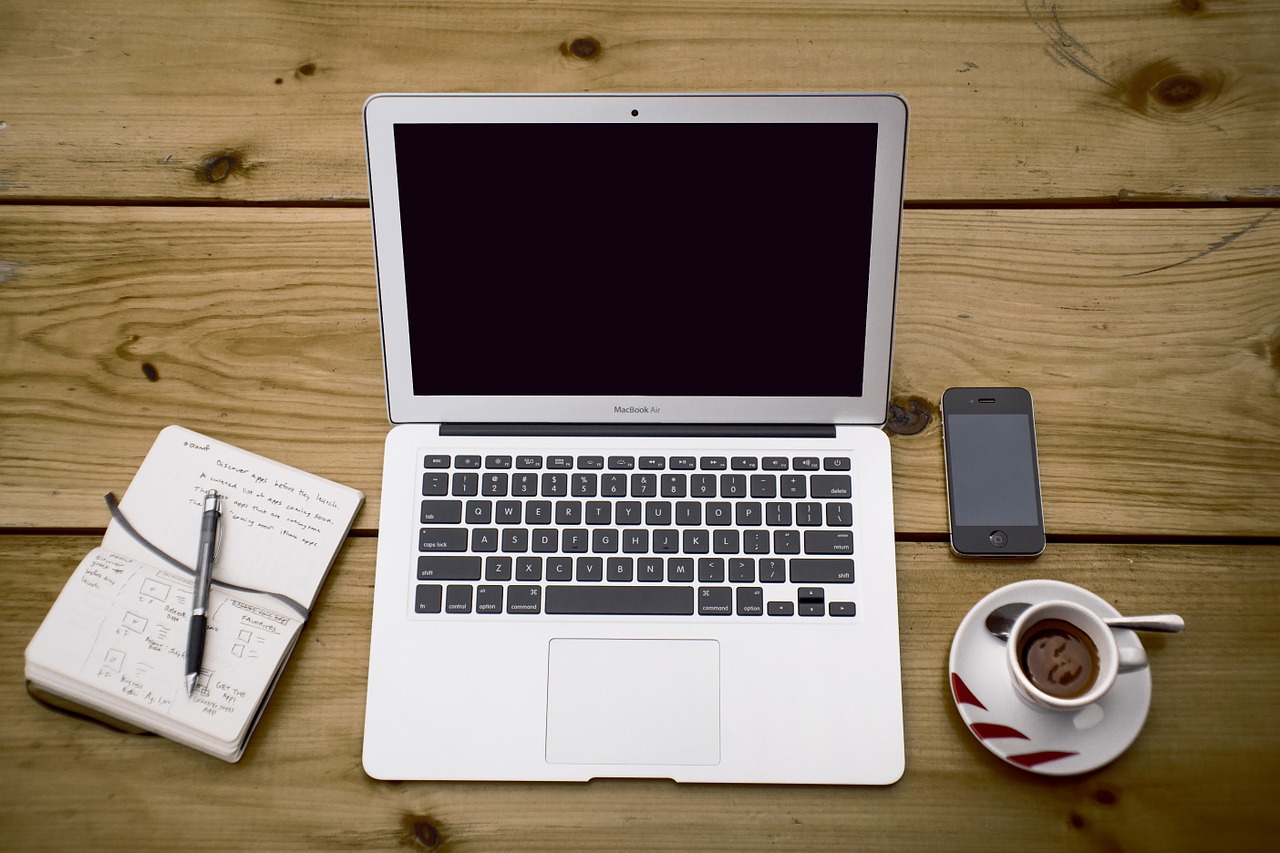 I often say that in order to be a successful blogger you must treat your blog as a business. However, I also like to think of my blogs as online property assets and you should too.
Most people would agree that real estate is one of the most solid assets in the world. Real property is a tangible asset that has the ability to make cash flow and increase in value. Your blog is also real property with the same attributes.
In fact, there are a handful of entrepreneurs who successfully make money by buying and flipping online properties like blogs and domain names.
Property investors usually fall into three categories; developers, renovators, or landlords. Bloggers can fall into similar categories, as some build websites from scratch and others buy seasoned domains or old blogs to renovate them. And some maintain blogs for their cash flow, like landlords.
The typical exit strategy for developers and renovators is to flip (sell) the finished product for profit. Landlords handle the maintenance of their property and are rewarded with cash flow and appreciation.
I'm a landlord who rents space on my blogs to direct advertisers and other forms of rent payers. Sometimes I must evict an ad because it isn't paying and solicit new tenants. And I'm always in charge of maintenance because I know that all my improvements just add to the value of the asset.
What gives your blog value?
There are many technical factors that contribute to the value of a blog. The strength of the domain name, its age and Google PageRank, number of social media followers, overall traffic, the Site Authority score which is heavily based on backlinks, and appearance (curb appeal) are just some of the metrics used to determine what your blog is worth.
Other factors may include how competitive or targeted your blog subjects are, how much quality content is on the blog, how dependent the blog is on your personality, and how much content development is needed to maintain and grow the site.
But cash flow is by far the most important metric to determine the value of a blog. In a sense, cash flow is a reflection of all of those other factors. If your blog makes solid consistent cash flow, then there's a good chance your technical stats are impressive.
What are blogs worth?
There are some online calculators that use different algorithms to determine the value of websites. They're fun to play with but none of them are good enough to be called the industry standard. There are simply too many variables involved to reach an accurate value, but especially because there is no way for them to know correct earnings figures.
When a landlord decides to sell his property, the standard price of the asset is usually 10X annual earnings. In other words, if the property makes $50,000 a year, then a fair market value for the investment property is $500,000 give or take depending on other variables.
Websites and blogs aren't usually worth that much because they're a virtual asset as opposed to a tangible asset. However, a website that performs an important function or provides a virtual service of some kind to users may sell for many times more than earnings because of its potential. Blogs are a bit easier to figure out the value because they are mostly based on technical metrics.
When the immensely popular blog, The Huffington Post, was sold for $315 million to AOL, it was almost exactly 10X the $30 million in revenue Huff Post made in the previous year. Incidentally, their history and brand recognition is stellar and their stats are off the charts. So, it's safe to say the high target for a blog's worth is about 10X annual earnings.
Younger blogs will generally be worth less than seasoned blogs with good domain recognition. Yet, if the niche is clearly trending upward (think natural health), it may give newer blogs an additional edge in value. In general, however, the age of the blog will have a lot to do with its popularity and technical strength and, thus, its value.
Ultimately, though, your blog's value is determined by what a buyer will pay for it and what you're willing to sell it for.
How do you improve the value of your blog?
Isn't it obvious? You need to make more money!
Since cash flow is basically a reflection of your technical statistics, you should work on building more traffic, more followers, and more backlinks. Start with a good blog strategy, or blueprint. Then create as much awesome content as possible and share it far and wide.
Set aside time each day to engage in your social media networks to help grow your loyal followers. Along the way, learn the finer details of monetization and SEO for blogs. Test different ads to see which ones are performing the best with your readers, and adjust your blog to be as SEO friendly as possible.
As a final tip, if your exit strategy is to sell your blog, do not make it too personal. A potential buyer may be turned off that the value rests more in your personality than the metrics. Whereas if your plan is to keep the blog forever, letting your audience get to know you will likely speed up the growth of your follower base.
What to sell your blog for?
As mentioned before, some people are flippers. They buy or build blogs for the purpose of reselling them. Typically, they'll find a blog with a good Google PR and decent domain name that is undervalued, add some value to it, and then flip it for profit.
A blog flipper may only be seeking to double or triple his investment in the short term which may or may not coincide with site earnings figures. Flippers tend to view a blog as an investment and do not get attached to a website, where a blog founder may place emotional value on a website.
Personally, because I'm a landlord who covets cash flow, I would never sell a blog for less than 8X. Of course, I'm a developer who only blogs about my passions, so maybe I overvalue my creations.
But imagine you have a blog making $24,000/year ($2000/mth) with only a few hours of maintenance required per week. Even if you think you've maxed out the potential of the blog, what would be the point in selling that blog for $120,000 (5X annual earnings)?
You're making 20% of that price every year from this blog. And with minimal effort (1-2 quality articles per week), that blog is likely to continue steadily growing. Purely speaking in terms of investment, it would nearly be impossible to invest the lump sum profits from the sale to make a 20% annual return.
A price of 8X earnings ($192K using the example above) drops the return to 12.5%, which is still a solid investment for a passive buyer and a price worth selling a cash flow asset, particularly if you have other online assets to tend to.
Certainly a blog flipper could use the proceeds from the sale to buy and flip many more websites and make a much higher return. So every single situation will be different and personal preferences will always carry some weight in the valuation process as well.
In conclusion, thinking of your blog as an asset allows you to envision a long-term plan for your blog. It will help you stay focused and motivated while doing the tedious tasks necessary for improving your blog. And know that each little improvement you make and each task that you do contributes to the overall value of your asset. And before you know it, you'll have a nice property to rent out or sell.
J.P. Hicks is an info-activist and pro blogger, editor of BlogTips.com and author of The Bloggers Secret.
Browse all articles on the Monetize category
13 Responses to "Valuing Your Blog Like Online Real Estate"
Ivan

Your right! And I like the way you compare the blog to a real estate business. As a blogger myself I also consider my blogs like with a real estate investment. You should love, care and work hard for it to increase its value.

Thanks for sharing!

Andi the Minion

Excellent post, has got a few people in here fired up which is good. Your blog is a business, the person in the comments who disagreed with you saying 'A blog is a medium, not a business' is half right. It is both, even if you don't want to sell it you should see the running as a business. doing that will get you readers, and after all without readers a blog is not a medium to share what you have learned to anyone if they are not there.

Why not run it on business principles and reap financial rewards from it whilst blogging or selling at a later date.

All blogs and websites should be seen as an investment.

Cheers
Andi

Deepak @ VideoMarketing.net

The only difference between the two is that real estate is managed by the government. If the country goes to war or if another government takes over the country then all those real estate ownership documents will go meaning less and so does the real estate.

For online real estate, Google is the government. You can either trust that nothing will happen or you can stop doing online real estate business.

jorge jacobo

This is good stuff, I liked it because explains many aspects of blog and a business.

By the way I just checked Your blog and there is a sales letter I want to even promote. 😉

Stand4

An interesting read, I still find it hard to get my head around bloggers blogging purely to creating pages for adverts. IMO blogging should be done for fun, interest and sharing knowledge. The SEO benefits are there too but primarily it should be sharing that drives people.

John Geroutis

It's true that a blog should be treated like a business because bloggers that only write about their pure passion someday reach their limit. A blog needs something more to motivate a blogger to maintain and expand it. Even those people who claim to blog only for fun, admit that they take this activity more seriously when money are involved.

Trent Dyrsmid

Thanks for the tips which happen to be reminders. Bloggers may very well have started their blogs because they wanted to earn income from it but probably because of some difficulties along the way they are just blogging for sharing their passion, interests, etc.

JP Hicks

Thanks for all the great comments.

Eshan, you're absolutely right that blogs are primarily a medium of spreading information, but they also represent an online asset. That's the point of this post…to get people thinking that way.

What I said was, if you want to be a "successful" blogger, you must treat your blog like a business.

Some people prefer to use their blog like a diary and that's fine. However, they are leaving a lot of money on the table by not taking it more seriously.

Best wishes and thanks again for taking the time to read and comment.

JP

Ken

One of the best posts I've ever read here. Thanks JP!

Ken

Brad

I agree with your first statement to think of your blog like a business because many are businesses or at least attached to one. I'm glad to hear that other comment on this space are blogging for their own personal satisfaction however many other people are doing it for work.

Thanks for the tips.

Ehsan Ullah

Hey Hicks,

Those are really great tips, but I disagree with your first post. A blog is a place where we can share our ideas and those things which we learnt from others. For me, A blog is a medium, not a business.

Rossumiati

Hi Mr. Hicks, this article give me insight to make all my website and blogs to be an asset for me in business, Now i figure it out to leveraging the value of my websites, i research and read so many article, wish me luck. Thank you. Regards

Smitten by Britain

Very informative article. Will you please follow it up with information on how and where to sell your website?
Comments are closed.